CES 2011, Las Vegas - I haven't reviewed a motherboard in several years but I use them daily and build new systems every couple weeks. In 2010 I praised Gigabyte quite a bit for their USB 3.0 work and even used their X58A-UD7 for most of the year for testing storage products on. While running through the CES show floor today the new G1 Killer caught my eye and I had to stop to take a peek.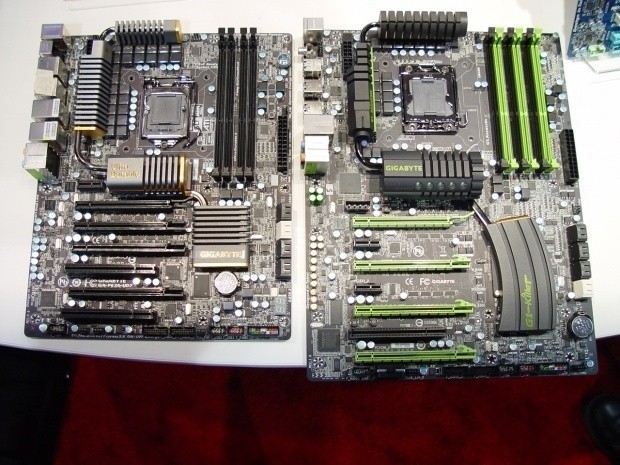 Here we see the new G1 Killer next to the new P67A-UD7. The G1 is a serious motherboard that will require a new case for most users. Gigabyte told me that only 12 cases on the market will work with the new G1 but many more are on the way.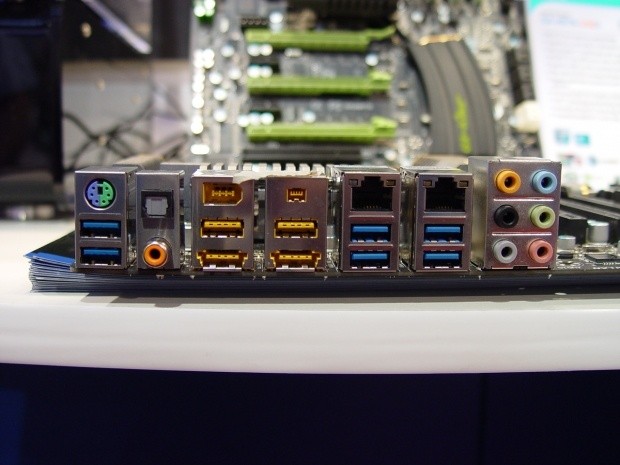 The P67A-UD7 is no slouch either and it's ten USB 3.0 ports are certainly worthy of high praise. Gigabyte was able to reach this high number by using two NEC USB 3.0 chips and a pair of VIA hubs. The USB 3.0 bandwidth is shared at that point but how many USB 3.0 devices do you plan on running this year? The fun really starts though when you think about the power delivery system since all ten USB 3.0 ports are capable of charging power hungry devices like Apple's Ipad.
Continue reading: Gigabyte's New Killer Motherboard and P67A-UD7 with 10 USB 3.0 Ports (full post)