CES 2011, Las Vegas - Fujitsu has unveiled its smallest portable scanner ever called the ScanSnap S1100. This scanner is aimed at the business users that travels a lot and needs to be able to scan documents and all sorts of other stuff into the computer on the go. You can scan documents, cards, and anything else that you can feed into its maw without having to wait until you get home or back to the office.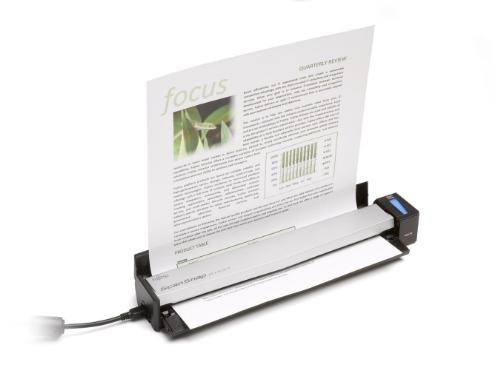 The S1100 is the smallest ScanSnap in the world measuring in at 10.74" x 1.87" x 1.33" and weighing 12.3 ounces. It is fast despite the small size and can scan a full size sheet of paper in only 7.5 seconds. It can also scan documents directly to cloud storage like Evernote and Google Docs.
Continuous document feeding makes it fast and easy to scan multiple-page documents into a single PDF for easy archiving and other uses. The scanner also supports plastic cards, thick paper stock and other material that would jam a normal scanner. Another cool feature is that the user can mark a page with highlighter or pen and the scanner will use the marks as keywords to enable searching. The S110 is available now for $199.
Continue reading: Fujitsu ScanSnap S1100 portable scanner debuts (full post)