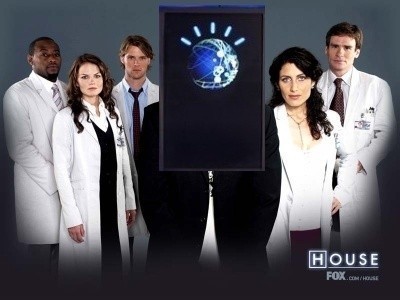 Well not really. Or rather, not yet.
Columbia doctors want to use Watson to diagnose patients, so they've been testing "him" for almost a year to see how the trivia super computer stacks up in medical problem-solving.
The project is led by Herbert Chase, a professor of clinical medicine in the Department of Biomedical Informatics. Through a series of tests, questions, inquiries, and experiments, Chase hopes to retrofit the knowledge bot with an understanding of diagnostic medicine.
"It's been impossible for probably 20 or 30 years for a human to process the information required to practice medicine at the highest, evidence-based, guideline-based level,"
Chase said in the
Columbia news release
.
Evidently, the minute "trouble" that Watson had with some of the JEOPARDY! questions is a bonus for the researchers. During the popular game show, contestants got a live feed of Watson's logic processing in reference to the posed question (answer?). There were often two or three wrong answers with probability factors accompanying each possibility. The stakes are a much higher in medicine, as well as the vast amount of information available. Try entering in "headache" as a symptom in any web-based diagnosis site and you'll get hits on everything from Hangover to Brain Tumor.
Continue reading: IBM's Watson Retrofitted By Columbia, Out-Diagnoses Dr. House (full post)