Installing Linux onto your Sony PS3
Keen to further expand the capabilities of your PS3? What better way than to install Linux! - We show you how.
Published
|
Updated Tue, Nov 3 2020 7:04 PM CST
7 minute read time
Introduction and Preparation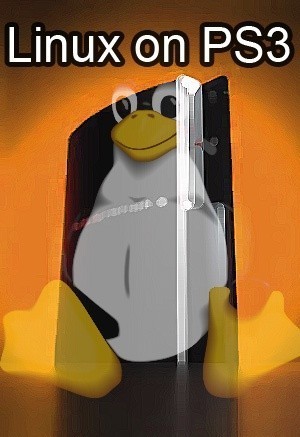 Background and preparation

You will need:-

- PS3
- TV/Monitor hooked up with HDMI or Component (min. 720p resolution)
- Computer with internet and DVD burner
- USB keyboard and mouse
- USB pen-drive/thumb-drive
- Patience (and lots of it!)

Linux on Sony hardware has been done before, but not to any great success. Some of you may remember that the PS2 could run a strange version of the open source OS with a bought package that gave you a 40GB HDD, a keyboard and a mouse. However, it did not allow for any functionality of the DVD-ROM because Sony thought you might start using your PS2 to rip off all their games.
There was a lot of noise in the beginning of the PS3's marketing-hype-launch that the console would have Linux pre-loaded, but Sony came to their senses when they realized how much more work that was going to be for them. So we are left to figure this one out for ourselves. But don't cry; Sony has not left us completely in the dark! The XMB menu system has an option to partition the hard disk and install another operating system which I will be guiding you through the use of in this how-to.
There are several options as to which distributions of Linux you can install; OpenSUSE, Ubuntu, Fedora8, Gentoo and Debian. We will be going with just one of these, the one that Sony itself recommends to install; Yellow Dog Linux (or YDL for short). This distribution is a mutated child of Fedora with a lot of tweaks and patches to make it play nice with the PS3s hardware.
The Version of YDL we will install here is 5.0.1, and it is freely available from
http://www.terrasoftsolutions.com/support/downloads/
. Version 6.0 is out already, however you have to pay for it or wait until March 8th for it to be released on their public download mirrors. Follow the link and download the 5.0.1 image from a mirror server that is closest to you; click the link and then open the directory that says "ISO". Scroll down until you find
"yellowdog-5.0.1-phoenix-20070511-PS3.iso"
, either click it to start a download or drop it into any download manager you happen to be using. Once you have downloaded the image then you must burn it to a DVD+R.
Now it's time to make some space on your PS3! - Plug in your USB keyboard and mouse and make sure they work by using both of them to navigate around the XMB menu system. Feels weird, doesn't it? - Now, before we begin with the formatting and re-partitioning,
back up all your save games to the USB thumb drive
; I don't want to be e-mailed complaints that you lost your progress on Guitar Hero 3 because you didn't read that you need to back your stuff up on a pen-drive before formatting the hard disk!
Once your saves are safely on an external medium, navigate in the XMB to :-
System > Format drive > PS3 HDD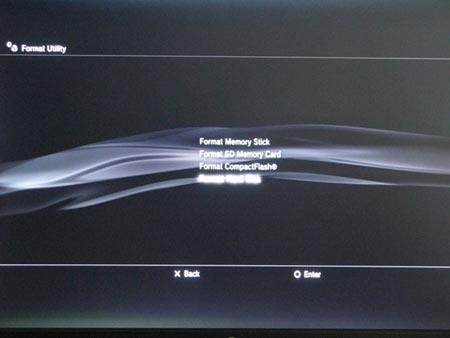 Then :-
Custom > 10GB to PS3 (Rest goes to the new OS)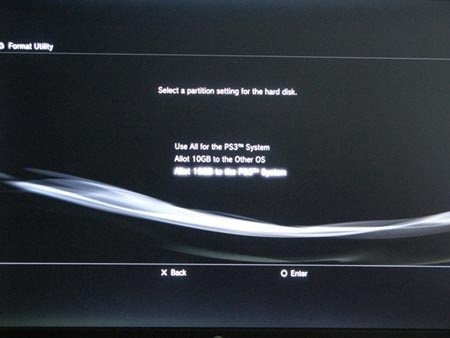 Your PS3 will restart after this, and you'll notice that your log-in and account data are all still there; that is because it's stored in a different place along with the XMB firmware. Once you have logged back in, insert the Linux DVD and go to :-
System > Install other OS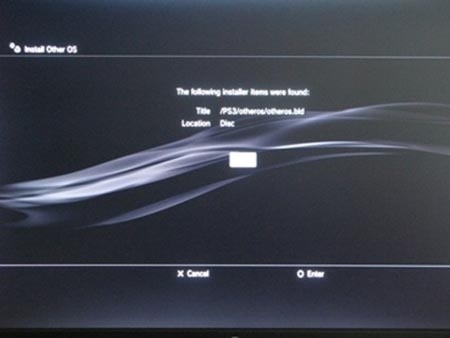 Let it search and it will find "otheros.bld" on the DVD; install that.
Now back in System, select :-
Default System > Other OS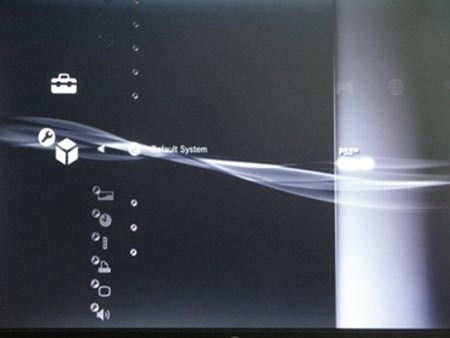 The PS3 will now always boot to the other operating system. If you have trouble getting back into the XMB operating system, turn off the PS3 and turn it on again, but hold your finger down on the power button and it will boot up into XMB with the video settings re-set to low resolution. Alternatively, in the "Kboot:" prompt you can type "boot-game-os".
Installation
Anaconda
Once your PS3 has re-booted into the other OS, you will see an MS-DOS style console waiting for you at
Kboot:
. Either wait, or press enter to continue installation of Linux.
After some text rolls across the screen for a bit, you will eventually be dumped into the graphical installer; this bizarrely named Anaconda.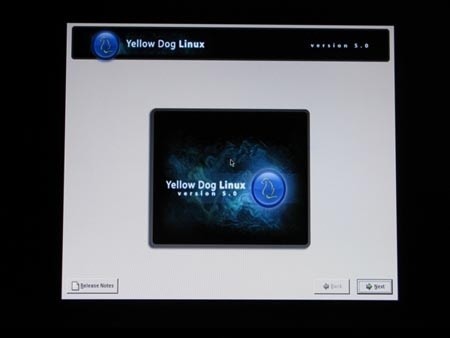 NB
:
Please note that if you do not have a TV/Monitor hooked up in hi-definition, you will have problems from this point on! YDL demands a minimum of 720p resolution, and rightly so because Linux on standard definition is just plain pants!
The first thing to do in the installation is select your language. I'll be doing this install in English because as a Brit I speak two languages; English, and LOUD ENGLISH...
When you reach the HDD settings, just leave it as default which should be "format all partitions". After that, confirm everything and click continue. This will take some time so I suggest you go make a cup of tea.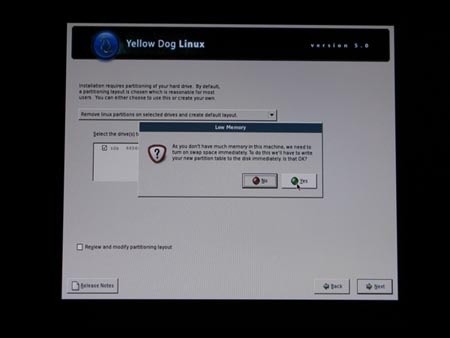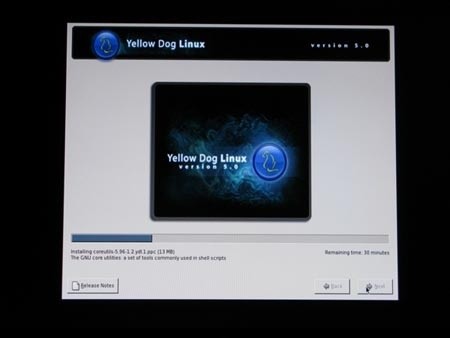 Making tea:
Boil freshly drawn water from tap or bottled source, then place tea into pot (I prefer loose tea, but bags are acceptable).
Pour boiled water into teapot and add milk to cup. Once tea has steeped enough to reach a rich dark orange colour, pour into cup with milk.
You can add sugar to taste, but I like to tell myself "I'm sweet enough already".
By the time you have finished your cup of tea you will notice that that installation is probably only half way done, so pour another cup and maybe get some biscuits this time as well.
Finally! The installation has finished and you can remove the ejected DVD and click re-start. The system will go through the motions of restarting and you will be dropped back into the console with "Kboot:"
Press Enter or wait, your choice.
You will be presented with a setup screen on first boot that allows you to configure a few options. Read the EULA and accept, then set the date and time. The next step is to setup a user, then do a sound test and finish.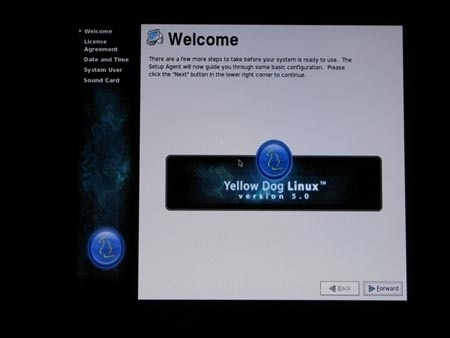 You are now at the log-in screen! Palms sweaty with anticipation; enter your user name and password that you just specified before.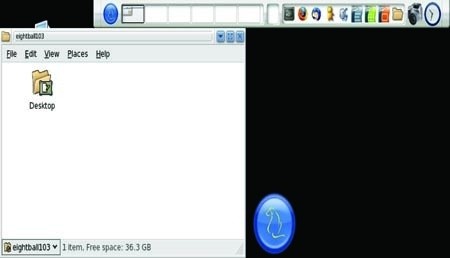 Desktop... YAY!
Setting Up Networking
Setting Up Networking
Right, now settle down; you may be excited that you are playing with Linux on your Playstation 3, but right now it's still pretty useless. Let's get the network running so you can go online and tell your friend(s) how awesome Linux on the PS3 is, and maybe look at some porn for good measure.
To simplify things, I will refer to the round button to access the menus as "Start".
Click
Start > Applications > System Tools > System Config > Network Config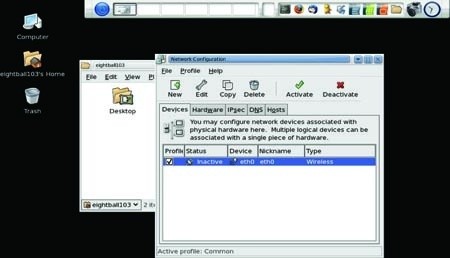 Enter the root password (this is the administrator password you set up earlier, not your user password).
Double click eth0 and then select the wireless tab at the top of the menu.
Specify your wireless network's SSID name and input your WEP password with "0x" before it.
NB
:
At the time of writing with the PS3 2.0 firmware update, it has crippled the network hardware in Linux. Normally there should be a wired as well as wireless device in the list.
Click OK to finish, then select eth0 and click "Activate".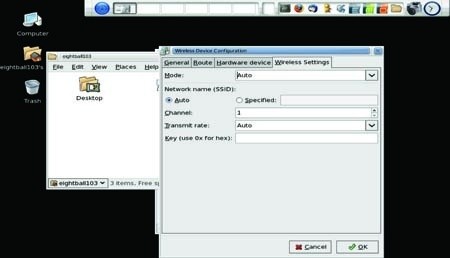 If all has gone well, you should now have internet access and you can open up Firefox and do a little surfing.
The next important thing to do is updates. Go to :-
Start > Apps > System Tools > Software Management > Software Updater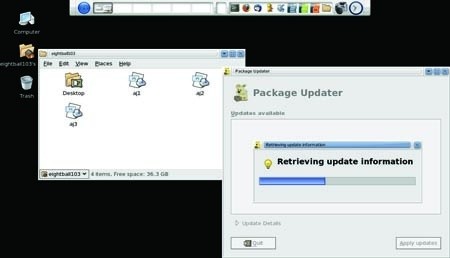 Enter the root password again (get used to doing this in Linux). The updater will look for available updates and once it has a list, you can click "apply".
This is a prime opportunity for another cup of tea, but by this time you may need to make a fresh pot. Rinse out the teapot with hot water and draw more fresh water to boil in the kettle.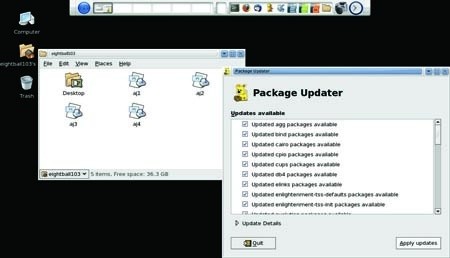 Once the updates are finished, you are ready to roll! Well.... almost...
Codecs Woes
The problem with YDL
There are no codecs installed due to licensing issues with the free distribution of Linux. This means that you have to install them yourself.
Having installed and configured a few Linux boxes before, I knew codecs are freely available through 3rd party repositories (read: 3rd party software), but I was surprised to learn that because YDL is a Fedora/Red-Hat build and is specifically PowerPC architecture, these freely available codecs I had bookmarked were no good.
Do not despair! Codecs are available. You just have to pay for them.... yes.... pay... as in, money.
http://www.fluendo.com
is where you need to go for them, where most codecs cost between 7 and 16 Euros. They cover the most popular ones fortunately, and MP3 itself is a free download if you register.
All the instructions to install are contained within the zip file. However, to copy a file into the operating system directory you will need to log out and log back in as username "root", with the appropriate root password.
This is as far as I will be taking you in the how-to, but 5 minutes on Google should provide you with enough to do in YDL.
Final Thoughts
Final Thoughts
Whilst writing this how-to I also tested Ubuntu's distribution with my PS3 because it seems a better starting OS for people getting into Linux for the first time. Everything is nice and shiny and there are so many tutorials written for Ubuntu which quickly teach you how to do everything. Unfortunately due to the PS3 2.0 firmware update, the networking was broken and I was unable to find a work-around. We just have to hope Sony hears our cries and fixes this in the next firmware update.
YDL is adequate as an OS, but I dare say it has not got the support base that other distros like Ubuntu, Red-hat and OpenSUSE have; and because of this it can make it hard to find out how to do things in YDL. Also, while their new GUI (called Enlightenment or "E17") is very shiny, it detracts from what it is actually supposed to do, be a desktop. You don't get the feeling you really have a desktop machine, but more of a media center which defeats the point of installing Linux. The XMB operating system is already ideal for playing games and dishing up media in that respect.
Linux performs amicably on the PS3; it really shows that the cell architecture of the system can be put to use in an everyday situation.
That in mind, it isn't fast. The hardware it is run on is limited with less than 512mb RAM and each processor only being 400 MHz, so just because you have eight of them doesn't mean everything will run as though you have 3.2 GHz on tap.
When Sony helps fix the network problem (or the YDL team patch it), having Linux as a second system could prove quite useful.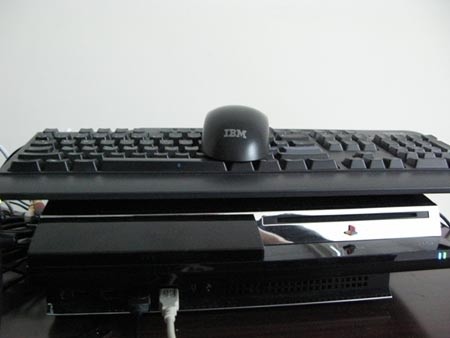 - Pros
Easy to install
Provides a desktop type machine in your living room
Supports more media formats than XMB (through Fluendo)
- Cons
Broken Networking
Slower than average performance
Lack of "free" codec availability
PRICING: You can find products similar to this one for sale below.

United States: Find other tech and computer products like this over at Amazon.com

United Kingdom: Find other tech and computer products like this over at Amazon.co.uk

Australia: Find other tech and computer products like this over at Amazon.com.au

Canada: Find other tech and computer products like this over at Amazon.ca

Deutschland: Finde andere Technik- und Computerprodukte wie dieses auf Amazon.de
We openly invite the companies who provide us with review samples / who are mentioned or discussed to express their opinion. If any company representative wishes to respond, we will publish the response here. Please contact us if you wish to respond.