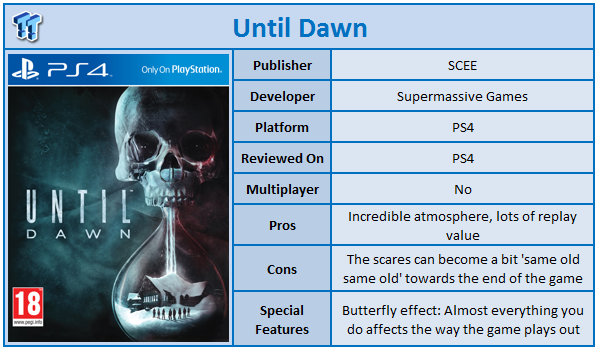 It's fair to say that Heavy Rain was promoted by Sony as the next big thing in video games. A game that was hyped for most of the PS3 system life, which in the end turned out to be a bit of a disappointment. It was not a bad game per se, but it was not the earth shattering innovation that had been promised. Thus, the adventure genre on consoles died down a bit, until Telltale Games came along with their games based on famous franchises. Whilst that was going on, a little known developer, Supermassive Games, was working on an adventure game all of its own, Until Dawn. Starting off originally as a PS3 Move game, we fast forward a few years and Until Dawn is here on a brand new platform and with the move support dropped. It may have taken a while to arrive, but there is no doubt this was the best decision, as Until Dawn is one of the freshest games to arrive so far in 2015.
Until Dawn tells the story of a group of young college kids on holiday in the remote Blackwood Pines. Twelve months prior to the events of the game, the group had visited Blackwood Pines and the two sisters of one of the main characters had gone missing and are now presumed dead after a prank gone wrong. The group is returning to the mountain 12 months later to try and find some closure from the events and to move on with their lives. Instead, they find out that they are not alone on the mountain and it will take every inch of their brawn and brains to survive through the night.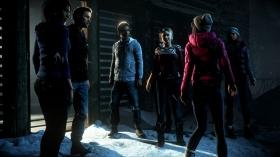 Like Heavy Rain, Until Dawn is primarily an adventure game with Quick Time Events and a lot of exploring to do. This is not a game that will tax you with puzzle solving, but instead ask you to make split second decisions which affect the outcome. The main feature of this game is the use of the butterfly effect. Basically almost every action you take can affect what happens later on and whether a character can survive the night or not. It is very likely that every individual play through will be quite unique - assuming you do not cheat and use a guide that is, we strongly discourage you from doing so as it would ruin the experience. It's a game where even the smallest task counts. For example, in one such area, the character was able to escape as they had seen the location of a baseball bat earlier. If you do not find that bat prior to the event, the option is just not there.
On paper, walking around to find clues and just chat with characters may sound boring, but as Telltale Games have shown, if you can build an adventure game which takes into account your actions, then it can be incredibly compelling. Supermassive have taken this to the next level because it's generally more subtle. Whilst the game informs you when a butterfly effect moment occurs, there are times where moves you make impact the path of the storyline and you are not informed of it.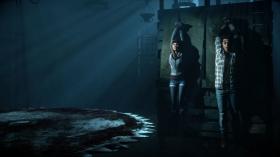 One area where the developers and writers really excelled is with the character development and location. This is basically a B-grade (and we mean this in the most affectionate manner possible) film with your college jock, nerd, hot chick, and smart one all rolled into one crazy group of teenagers. The tropes borrowed from the horror genre of movies are obvious (and this is not a bad thing). One such example is a sequence where a female blonde character walks around an empty house in only a towel. However, the game is also very good at catching you out. There will be times where you expect a scare or possible death sequence to occur only for the game to continue on, and then scare the living daylights out of you when you least expect it.
Until Dawn is also incredibly good at its scares. If you have a PS4 camera, the game will even record your face during the moment scares occur to show you just how frightened you were. It is a game like all classical horror movies; it uses music and atmosphere to build the fear as opposed to just gore and over the top sequences. That's not to say that there is no gore, there is, but it is done in a tasteful manner as opposed to something like the SAW film series, which many saw as just torture porn on steroids. Whilst we will say that over time we became more accustomed to the scare level and therefore it did not have the same level of impact, if you play this game with the lights off at night, you are going to metaphorically poop your pants many times.
The actual gameplay comprises of finding items, moving from A to B, and also interacting with the characters to develop the story. This is a game that heavily relies on its writing and story rather than gameplay and that is what draws you in. If you are not the kind of player that likes adventure games or deep narrative, this game is absolutely not for you.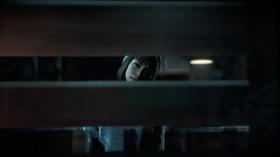 As mentioned before, the atmosphere of the game is really what builds up the intense fear level that you can feel playing it; the graphics play part on this. Whilst the game was originally due for release on PS3, there is no doubt that Supermassive has gone back and revisited the visuals of the game for the PS4 with some of the best graphics you are likely to see on the system in 2015. The characters are played by movie actors, such as Hayden Panettiere, Rami Malek, and Brett Dalton. It's clear as day the developers knew how important the delivery of the script would be and along with this also performed motion capture. All these elements lead to one of the best looking games on the PlayStation 4 to date.
The sound design is also worth mentioning. A cinematic soundtrack plays throughout and can at times trick you into thinking a scare is coming. Along with the dark and moody atmosphere, the soundtrack is what makes the game build the fear levels inside you. Voice acting is performed extremely well, and the tense moments peppered throughout are carried well by the actors, despite the fact that they were obviously in a sound booth to do it.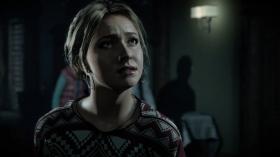 Until Dawn may very well turn out to be one of 2015's sleeper hits. There has not been much hype or marketing around it, but that could work well in its favor. It is a game that has somewhat come out of nowhere and may turn out to be one of Sony's best release this year. The combination of atmosphere, strong voice acting, and a well written script makes this an adventure game worth playing, and one that will leave you wanting more. Don't be surprised if you jump back into the game once the credits roll to begin exploring all the different paths that this well put together game can take you on.