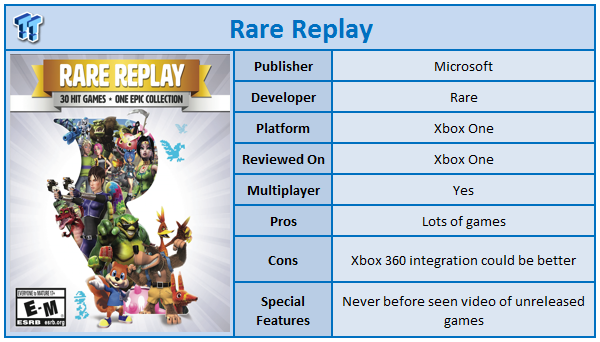 To say that people have been disappointed with the output from Rare since Microsoft purchased them from Nintendo in a move that shocked the gaming world, is a understatement. Rare has produced games on both the original Xbox and Xbox 360, but none of them really lived up to the hype of their Nintendo years. For years, we wondered what Microsoft was doing. They had a world class gaming stable in its company and nothing was being produced. Well, at E3, all was unveiled with Rare Replay announced, a 30 game compilation of Rare's finest from the past 30 years and just a short time later it's available to play. Can this compilation erase the frustration gamers have felt with the Rare and Microsoft partnership recently, or is it just yet another disappointment?
Usually when a gaming compilation comes out, it's a quick way for a publisher to make another buck or two, but something about the Rare collection always felt like it was going to be a different story. They could have just slapped thirty games on a disc and shipped it with a basic menu, but no, instead this compilation is a love letter to gamers from one of the world's best developers. A compilation that includes a rare (excuse the pun) insight into the formidable UK company and even profiles some of their cancelled projects (such as Kameo 2). The gaming component might be where you find the fun, but it is the menus and videos that you can unlock as you progress through the games that really are where those who have been gaming for a while will find some interesting stories and secrets.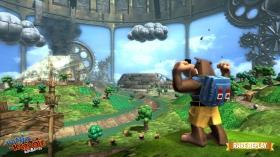 Rare Replay contains games from numerous generations of gaming. Beginning with the system not many people may have heard of the ZX Spectrum and going right through to the Xbox 360, the games cover what is likely to represent the time where many people who play it grew up and the nostalgia factor will kick to overdrive. There is of course some notable omissions due to licensing, such as Goldeneye and Donkey Kong Country, but what is left still represents some of Rare's best. Rather than go through each game individually, I will comment as a whole about each generation the compilation represents and the games within.
ZX Spectrum: If you were not a gamer around this time or cannot appreciate nostalgia from the early eighties, then these games are likely to frustrate. Probably the two picks of the bunch from this generation has to be Gunfright and Jet Pac. In Jetpac, you are tasked with rebuilding a rocket ship and gathering fuel whilst avoiding alien enemies, and in Gunfright its basically shoot things on the screen to gather money. As you would expect, these games are very simplistic in nature and have simple graphics. It's kind of interesting to see them represented on a 2015 generation console, though.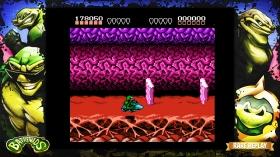 NES: The NES was one of the first consoles to really explode into the world. Before then the systems were more multipurpose and Rare released numerous popular titles on the system. The pick of the bunch from this compilation in our opinion are Battletoads, R.C. Pro-Am, and Snake Rattle and Roll. Battletoads is iconic for its brutal difficulty and the fact that many people who played it never finished it. To assist you beat the game, a few cheat modes are included in the compilation. R.C. Pro-Am as the name implies has you racing remote control cars and is easy to pick up and play; you can upgrade your cars over time as well. Snake Rattle And Roll is a puzzle game that many NES owners will remember fondly. Other games included are Cobra Triangle, Solar Jetman, Digger T Rock, and R.C. Pro Am 2. An easier Battletoads game (Battletoads Arcade) is also included, but was never released on the NES console.
N64: The N64 is where Rare and its quality titles became so valuable to Nintendo and such a target for Microsoft. They continued their success from the SNES with Killer Instinct Gold, Blast Corps, Banjo Kazooie, Jet Force Gemini, and Perfect Dark. These titles are featured as part of Rare Replay and no doubt where you will spend a lot of your time. That foul mouthed Conker squirrel also features, although this is not the first time he has appeared on an Xbox console. These games play very well and although they still have blocky style graphics from the era, many of them have slightly, cleaner visuals on the Xbox One. This is in our opinion the best generation featured on the compilation with so many quality titles that take hours to complete.
Xbox and Xbox 360: After Microsoft's shock acquisition, it was not long before Rare was churning out titles for the Green X. The first of which was Grabbed by the Ghoulies and it features in this compilation. With some of the best graphics of the time, GBTG could still compete in the graphics stakes versus today's titles. Kameo also features and has Rare's trademark knack for good quality third person gameplay. However, where most people will find fun and value is the Viva Pinata series. Till this day, people still talk with strong memories of building up a garden to get the Pinatas, and the fact that this game is now on the Xbox One allows more people to enjoy it. Whilst other games see Joanna Dark and Banjo and Kazooie making a return from their Nintendo roots, both are generally not as good as their N64 counterparts, but are not bad games.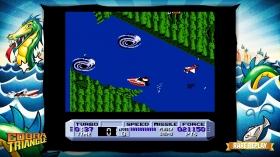 Aside from the games on Rare Replay, as you progress through each game, you will unlock stamps that will unlock videos of either behind the scenes with the Rare team or videos of unreleased games that were scrapped before they made it out. It's not often you get to see things like this, so it's a nice inclusion. The menus of Rare Replay are also well done, and as mentioned before, there are cheats available in some games such as infinite lives and the ability to rewind. One frustration with the compilation is that the Xbox 360 games are installed outside the main game. This is no doubt due to the backwards compatibility system in use, but it does make those games feel disjointed compared to the rest of the product. If you buy this digitally, you can choose to only download the core Rare Replay product (which contains all titles except the 360 ones) and download the 360 ones later down the track, if you so desire.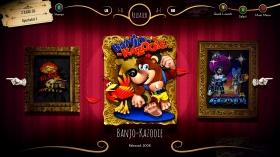 Rare Replay is a compilation that came out of nowhere and represents some of the best value gaming around. It clearly shows why Rare is still considered one of the gems of the industry, a company from a time long past where gaming was just about turning it on and playing. We had wondered when Microsoft was going to tap the well of Rare's rich history, and now we wonder no more as Rare Replay is a fantastic journey down memory lane from the past 30 years.