Microsoft at E3 2014
To say that Microsoft has had a tough twelve months is one of the biggest understatements someone could make. It's been tough and has culminated recently with Microsoft announcing that they will be shipping an Xbox One system sans Kinect at a lower price. In many ways, this is not surprising. Last E3, I blasted Microsoft for being so arrogant and so ridiculously out of touch with the fan base that they were in real trouble. But with a new management team in place, Microsoft is somewhat using this E3 to reboot the message and maybe just maybe it's been a success. Here' is our thoughts on what was shown and initial impressions.
Microsoft began the conference with a bang. In most years, Call of Duty had either been a middle of the conference game or the final epic showpiece, but this year it opened with it. Perhaps a sign of how desperate they want to show the Xbox One is the place to be. Sledgehammer has taken on the development reigns this year and it is the first game designed specifically for the new console generation and it shows. Advanced Warfare looks nothing short of stunning, especially in the facial animations that were on display. Interestingly, the actual game play component gave us a feeling of Crysis with advanced weaponry on offer and it appears that this game is set in the future as opposed to current day like the previous Modern Warfare series.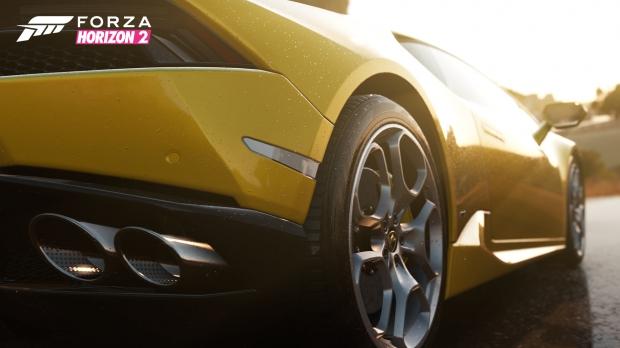 Microsoft then moved onto the Forza series. Now we generally liked Forza 5, but it had its problems including drivatars just being a feature that did not pay off too well in our opinion. So, for them to confirm that Forza Horizon 2 will have them was interesting. Hopefully they have fixed the issues, but aside from that Forza 2 sounds amazing. Over 200 cars and a new venue (Europe) will be present in the game and although a live game play demo was not shown, the trailer gave an indication of the larger world that will be present and the online play where you will be able to form car clubs. Clearly this is Microsoft's answer to Driveclub from Sony.
Microsoft then showed a quick trailer of Evolve, which is fast becoming one of the most anticipated games of the year and the announcement that Xbox One will see additional content before any other platform will be welcome news to fans of the green box. Interestingly though, the Xbox will have an exclusive beta for people to play, so it's clear that Microsoft is going hard on this game, and it may be a gamble that pays off based on early impressions.
They then moved to Assassins Creed Unity, the new game built for the new-gen consoles. To be honest, AC had lost me as a series. It was repetitive, generic play that did not change that much year to year, and that's a shame, because I felt AC2 was a stunning piece of gaming. Unity may bring me back into the fold though with multiplayer now being featured as co-operative assassin missions, allowing you to work together to get the target. Maybe this and the more detailed engine will be enough, but I remain on the fence for now.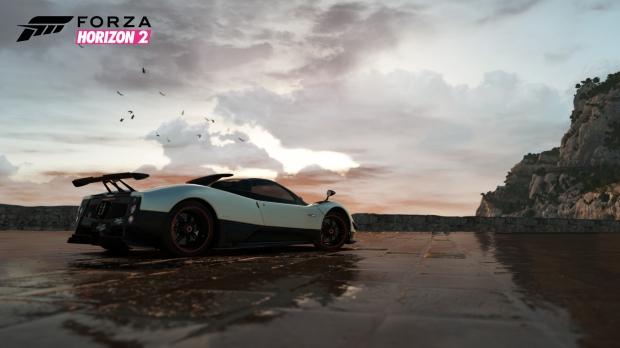 After a few other demos, Microsoft moved onto its next interesting first party title Sunset Overdrive from Insomniac Games. This game looks like a combination of Mirrors Edge, Jet Set Radio Future and Dead Rising. It's not really a zombie game per say, but there are characters within that act somewhat like them. The demo showed a large open level that reminded us of a theme park, but with the character able to traverse the world at blistering speed by running on walls or sliding on tracks. There is also improvised weaponry for taking out the enemies. There was not a lengthy demo of the game, but what we saw has us intrigued to see more and we can see why Microsoft jumped on this as the publisher to gain the exclusivity.
One of the more interesting demos on offer was Fable Legends. It's clear that despite Molyneux no longer being involved with the game that much of what made Fable a fantastic RPG back in the day remains. Fable has been a game that has never taken itself overly serious and it is with that in mind that we saw delight with the characters focusing on themselves and their humor, rather than being shining knights. This is not about heroism, it's all about gaining coin for this mob and the demo on display was for multiplayer which looks like it will be co-operative play. What really stood out in this demo was the large wide vistas that were on display as well as the stunning graphics. There were intimations that this is an open world game and if so that will take Fable Legends to a new level.
It wouldn't be a Microsoft press conference without the presence of Master Chief and so yet again Microsoft is going back to the well to ship a halo game. Although this time around instead of just shipping one game they are shipping four in a Halo collection. Like Halo 1, 343 Studios is going back and upgrading the Halo 2 experience to the HD world and it will feature the same features that Halo 1 anniversary had, including the ability to switch between the old and new graphics with a simple button push. The multiplayer from Halo 2 is also making a return and is often discussed as the best version of the Halo multiplayer. In terms of hype, we do not have too much for this one. Shipping Halo yet again even in a collection when what we really wanted to see/hear about is Halo 5, was disappointing.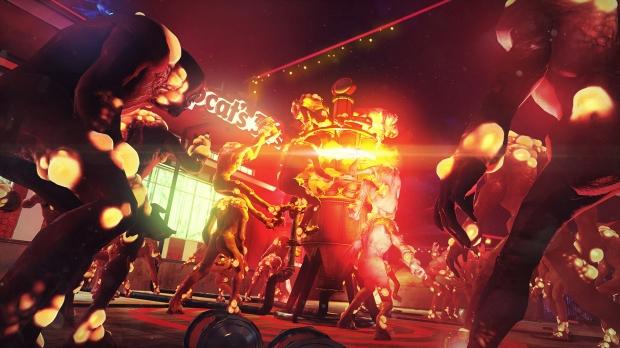 CD Projeckt Red then got on stage to display the upcoming Witcher III: Wild Hunt. This gave us a few shades of Monster Hunter to an extent, but obviously within the Witcher world. The demo was set in a huge expanse of a world that could be traversed by Geralt at any point. In the demo, Geralt was tasked with taking out a large Griffin, but whilst chasing it, found himself stuck in a bandit camp having to defend himself. Once the bandits were done, Geralt spoke to the damsel in distress (thus proving that Witcher III will be exactly like its predecessors in that regard) before heading back in to the open world to take on the Griffin. It looked absolutely stunning and for this to be on console as well as PC is a win for those who are not fond of the PC systems.
Microsoft then surprised with a trailer for a return of Phantom Dust. For those who missed it the first time around on the original Xbox Console, Phantom Dust is a game that was built at a time when Microsoft were trying to crack the Japanese video game market. This is a game where you build unique card sets and characters to take each other on. Only the trailer was shown, but even that was enough to get people excited. We didn't really play this game the first time around, but after the reaction plan to hunt it down to see what it was like back in the day.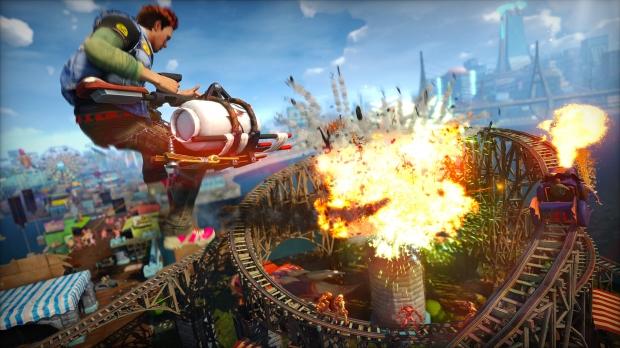 First revealed last E3, the event then moved onto a demo of The Division from Ubisoft. After wowing audiences last year, it really did go quiet for 12 months before re-emerging at this conference. The demo picks up in a New York subway with four players being controlled in multiplayer coming together to try and take out a small squad of armies. There were a few questions left in our minds after this one including just who exactly are the enemies. It was not explained well and this appears to still be quite a way off from actually releasing. Still, it looks impressive.
Finally Microsoft rolled out Platinum Games to announce their new game Scalebound. Exclusive to Xbox One, only a trailer was shown, but this appeared to show a character that could take control of large dragon like creatures to take down other large creatures. This would fit very much into the Platinum Games mould, so that is for now what we guess this game is heading towards. Finally, Microsoft lifted the lid on what has become a game often rumored, but never seen. Crackdown (not 3, just Crackdown right now) is in development for a 2015 release. The trailer was not game play, but did seem to intimate that destruction will play a huge part upon its release. Original Xbox fans will be super excited to play Crackdown as long as it's not along the lines of the poorly received Crackdown 2.
It was nice to see a press conference that just focused on games, games and games. Not much about Kinect was said, which is actually very interesting. It shows just how much Microsoft appears to be walking away from that device less than twelve months after its release and we have to wonder what those developers who are working on Kinect only games must think. Still this was a very important conference for Microsoft and in many ways they met expectations. Microsoft still has much work to do, but if this conference is an indication they are back on the right track.