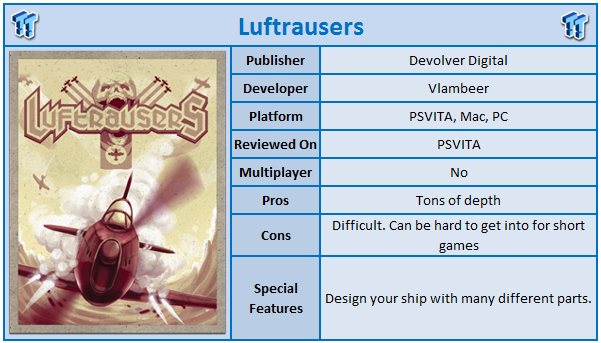 To say that the PS Vita has become an indie darling is an understatement. Sony has put a massive amount of effort into attracting some of the best indie developers around, including Vlambeer, a developer that has found success on mobile devices with games such as Ridiculous Fishing. Luftrausers was always going to be a game that would struggle to work well on the traditional mobile systems - so the PS Vita version was developed. Luftrausers is a game that is interesting to play, but not one that we recommended for long trips and long play sessions - it's best played in short spurts.
Luftrausers does not really have a storyline and is instead set inside what appears to be an alternate World War II. You pilot a number of different planes to take out increasingly difficult aeroplanes being thrown at you by the enemy. Luftrausers is very much a game that fits into the old arcade mould of keep fighting until you die, although it does have an end point, with around one hundred levels on offer.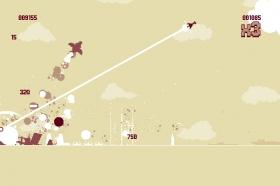 Where Luftrausers differs from some other games of this ilk is that you can customize your plane. As you complete tasks, such as taking out twenty of a specific type of enemy, you will unlock new items to equip to your plane - and it is here that Luftrausers depth can be found. There are different combinations to combat each scenario in various manners. You can adjust the attacking ability of the craft, the defensive ability, as well as the overall structure of the craft.
Getting this right is the key to success in Luftrausers and there really is not one combination that turns into 'press X to win'. Each time we unlocked a new level, we found ourselves having to tinker with the plane multiple times, before being happy with what we had and able to complete the next level. This implements a level of strategy into the game and the ability to customize the craft definitely assists with the longevity. There is also a combo system to keep boosting scores, and to unlock some specific areas of the game, you need to have specific items.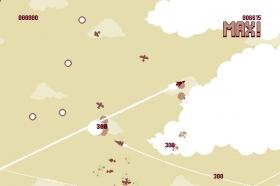 Each level has a number of missions to complete. The missions range from taking out a blimp, through to destroying naval ships, or various numbers of aeroplanes. Unless you are a stunningly good player at this, you will find yourself having to repeat levels multiple times to complete each mission. What we found was that it was best to setup a plane for a specific mission and then re-configuring for the next mission. This increases the strategic feel of the game, and reinforces that it is not just a mindless arcade shooter. The length of time you survive generally is not too long with the game slamming you with enemies right from the outset. Some of the missions ask you to perform tasks in particular ways. For example, do not stop shooting before the mission is over. It keeps the gameplay fresh for longer.
One of the things that somewhat makes it perfect for the PS Vita on the road is that there is no multiplayer to speak of and the developers have focused purely on the single player experience. However, there is a downside to this, and that is we found after about an hour or two or solid play, we wanted to move onto something else.
Luftrausers can be frustrating and it is not an easy game. It is also a game that if you leave and come back to, the first 20 or so minutes will be spent trying to figure out how best to play the game again. This is not necessarily a bad thing as it means there is a layer of depth and complexity, but for a pick up and play travel device, it does limit the ability to play it in short sessions and have a good time.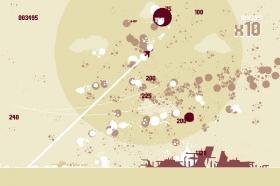 When you first boot the game, you will also wonder what happened to the visual powerhouse that the PS Vita is for a portable. Luftrausers is by no means an ugly game, but it certainly is not the prettiest PS Vita game either. The color palette consists of two colors - brown and a creamy light brown (you can change this to other colors, but some are just unplayable). Again, this does not necessarily detract from the game with the focus being on ultra-fast paced gameplay, instead of visual pretties, and in this regard, it succeeds. There is also the ever present 'do what you must do for your country' style language throughout, which makes it feel like a piece of military propaganda than a game, but in a positive manner - one that fits the game quite well.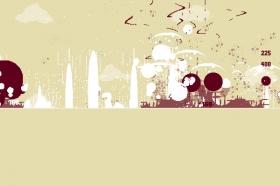 Luftrausers is a game that really is hard to put into a particular basket of recommendation or score that suits everyone. From our perspective, the game is a success on the PS Vita system, but also has a problem with keeping your interest for long periods - something which can be crucial to the success of games on portable devices.
However, with that said, it is also a game that offers a significant amount of depth, and if you have a bunch of friends playing it, that makes it even better as you try to figure out the best combinations of unlocked pieces to develop your flying death machine.