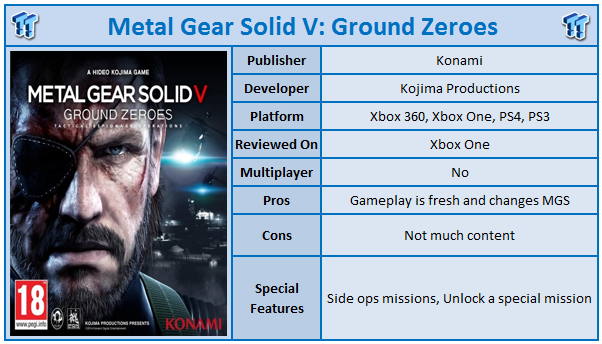 The concept of releasing an early look at a game as a retail release is nothing new. Polyphony Digital did this with Gran Turismo, and in general, gamers react positively to being able to see a work in progress game early. Metal Gear Solid doesn't seem like the kind of series that could fit this model, though, with lengthy campaigns and strong story being the general order of the day.
However, this is exactly what Konami and Hideo Kojima have done with Ground Zeroes, a prequel to the upcoming Phantom Pain. There is a point where an early release for money can seem like a cash grab, and in some ways, Ground Zeroes has fallen into this trap. It's not the worst value in the world, but it certainly will surprise Metal Gear fans just how little is on offer.
Ground Zeroes is the prequel to the true Metal Gear Solid V story, the Phantom Pain. Set in Cuba in 1975, the game picks up with Big Boss (Snake) still a part of Soldiers without Borders, an international military force first established in the originally PSP Metal Gear game Peacewalker. The enemy has captured a key agent and child soldier and fortified them in a large base. Your mission is to get in, extract those two VIP characters, and get out of there.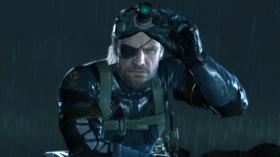 And that is it. There are lengthy cut scenes both sides of the main campaign story, but the actual campaign only lasts two missions, and you should be done within about ninety minutes of putting the disc into the system (or downloading it for that matter). Whether this is insulting to you that a game is being released for a fair bit of money ($20 on PS3/360 and $30 on PS4/One) is a personal choice, but for the campaign alone, it's hard to recommend this.
Aside from the campaign, there are other missions to complete known as the side ops. These change the game up a little from the campaign and offer different challenges. For example, the main campaign mission is set during the night in a storm, whilst the side ops are generally in the day offering a different look to the base and offering new challenges. It's a lot easier to be seen in the light of day than it is during the night and a storm. This is just an example of where Kojima has put a huge amount of effort into improving this series. The game also tracks almost everything you do and builds a stats database such as the longest headshot to keep you coming back.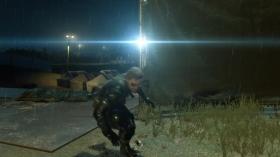 There are some positives to the game, and that is it really is one giant toy box. You can go into a mission and just muck around, and the game really won't punish you for it. This is what Konami is hoping you will do, and to be honest, there is enough variety in weapons and vehicles (yes, you can drive vehicles in GZ) to keep you coming back for more and trying new tactics.
This is a game that is targeted towards the most ardent Metal Gear fans and this comes through. This is a game that is expected to be played multiple times through the same missions and areas just to try new tactics. If that's not something which usually appeals to you, don't buy Ground Zeroes.
What Ground Zeroes does do is give us an insight into the next game in the series, and based on this title, The Phantom Pain should be one to look out for. Kojima has put a huge amount of effort into improving many of the series' core mechanics. For example, the enemy detection system is completely overhauled. Instead of having 'view cones' that displayed the area an enemy could see, you get a sight indicator on the screen that the enemy has spotted you.
If this then triggers an alert, the game will slow down into a bullet time style sequence (known as reflex mode) where you can take out the agent if you are quick enough. The alert system has changed as well with enemies now much more likely to search longer and an improved AI easily figuring out obvious hiding spots you may have selected.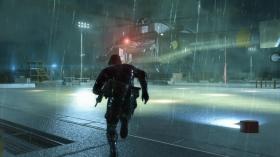 When we first started playing Ground Zeroes, we kept getting caught by the enemy, and if you are accustomed to traditional Metal Gear, the same is likely to happen to you. Being a sandbox game, there are so many different ways to tackle the missions on offer, and this is where some semblance of replay value is found.
There is, of course, achievements to get, and this is where more replay value can be found as well. The hardest challenge is probably finding the nine XOF badges, but it's made to be worth it with a new mission unlocked once you do.
On the visuals side of things, Ground Zeroes is nothing short of stunning. The time that has been put into Metal Gear Solid V so far has clearly not been wasted, and Kojima is clearly trying to use the new console systems to the best that he can. The stark contrast between the gameplay and visuals in the night time sequences versus those in the day shows the flexibility of the Fox engine and also how this will affect the way the game must be played.
Snake is animated incredibly well as are the enemies in general. Kiefer Sutherland replaces Ryan Payton to voice Snake this time around, and whilst we kept thinking we were watching an episode of 24, he does an impressive job taking on this character.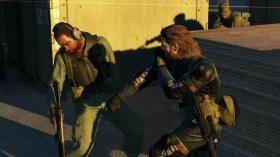 There are few franchises that could get away with what Konami is doing with Ground Zeroes. The size of this game is such that it wouldn't surprise us to see it as an E3 show floor build as opposed to a retail release, and for some gamers, this will offer only two and a half hours of content.
However, if you are the kind of player that likes to try new things over and over again and try out new strategies, then Ground Zeroes is for you. The gameplay is solid; it's a brand new style of Metal Gear and it has us hyped for The Phantom Pain. We can't help but think, though, that some people who purchase it will think this should have been a free demo with another Konami release.
PRICING: You can find Metal Gear Solid V: Ground Zeroes for sale below. The prices listed are valid at the time of writing but can change at any time. Click the link to see the very latest pricing for the best deal.
United States: Metal Gear Solid V: Ground Zeroes (Xbox One) retails for $39.99 at Amazon.
Canada:Metal Gear Solid V: Ground Zeroes (Xbox One) retails for CDN$34.95 at Amazon Canada.
Australia: Metal Gear Solid V: Ground Zeroes (Xbox One) retails for $49.99 AUD at Mighty Ape Australia.
New Zealand: Metal Gear Solid V: Ground Zeroes (Xbox One) retails for $69.99 NZD at Mighty Ape NZ.