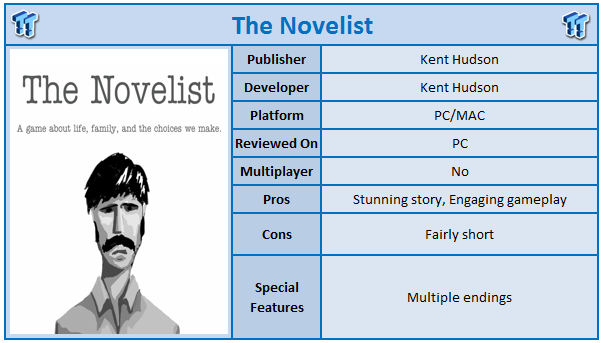 It's been an interesting few years for games. The focus has very much turned away from big budget blockbusters and instead is focusing now on unique experiences that can be found in the indie world, especially on the PC. Microsoft and Sony have been at pains to display huge support for the indie community on their brand new consoles, and given the success of Minecraft and a few other indie games, it's not surprising.
The latest one is The Novelist from Kent Hudson, a developer who worked on Deus Ex and so has quite a pedigree in the PC gaming world. However, The Novelist is very much a game that should not be judged by its cover, and is one of the most amazing experiences you can have on PC in 2013.
The Novelist tells the story of Dan Kaplan and his family. Kaplan is a successful writer who has hit a roadblock with his latest novel, as well as his relationships with his wife and young son. As a last ditched effort to either get a book done or reconnect with his family, Dan takes them on a summer holiday to the coast and it is here that the game begins, with you an unknown entity somehow shaping the way this story plays.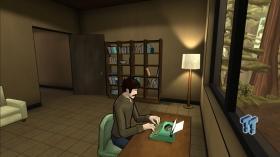 The reason why The Novelist is so successful as a game is that is very much a game that you will be able to relate to if you have a family and have built a career. Most of us know it is a constant struggle to balance between the two and this is where the gameplay and story of The Novelist focuses.
This is a game where this is no winning, instead you are forced to choose constantly between two or three difficult scenarios, and either way, the job or the family is going to be ignored and rejected, hence leading to consequences.
When it comes to the gameplay itself its fairly simple, but this allows you to focus on what really matters in this game, and that is the emotion and storyline playing out. You float around the Kaplan's holiday house (either visible to them or not, choosing to be visible makes the game more difficult), finding items that trigger memories in each character and then finally triggering the next scene by choosing to either do what the book wants, the wife wants or the son wants.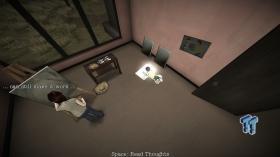 If you have ever felt bad about letting your children or partner down, then The Novelist is going to amplify that guilt and bring it back to your mind. This is a game that puts you on a massive guilt trip, but it also feels like a game that treats you like an adult - a mature game that does not contain violence, guns or sex. Between each chapter, you are shown the consequences of your action on all three parts of your life, and as I said before, there is no winning in this game.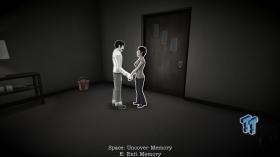 The game is not very long and can be completed in a single sitting fairly easily. Even finding all the different items in the house for each character isn't a huge task, primarily because the house isn't that big, but the fact you generally don't get stuck for long periods of time keeps the story ticking and the focus on what is actually going on. Being frustrated would have really done damage to this game and that's not to say you won't feel frustration, you will, but it's more at the realization that you are making some very tough decisions that can only end badly for Dan.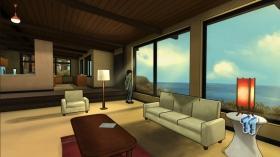 The visuals of the game are impressive as well. Utilizing the Unity 3D engine, the visual style of the game is that which you would expect to see in a novel, which makes it perfect for the title. In the main area of the game, characters move about and you have to track them down, but in the memories, the characters are represented by artist sketches giving a visual indication that this is a past memory - it works very well.
The voice acting is also strong, although it would have been nice to see the interspersed cut scenes between sections voice acted and characters getting angry, for example.
The Novelist is a game that I had followed its development for a little while, always intrigued by what the developer was putting together. However, this game has exceeded all expectations I had with its emotional storyline cutting you to the bone emotion wise over and over again and making you decide what is the most important in Dan's (your?) life.
This is a game that will make you think about the decisions you make and how they affect your own life, and it is a game that will leave an indelible mark on your emotions even after you complete it. It's one of the best games released in 2013.