Pokemon X Y Nintendo 3DS Review
Not really being into Pokemon previously, Simon finally finds the game that lures him into a series loved by millions. Let's check it out.
Published
5 minute read time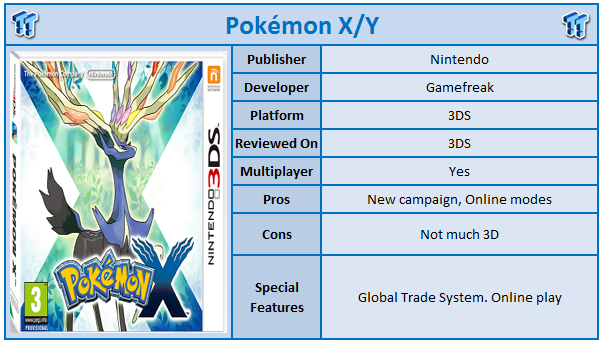 I have something to admit. I have not really been the biggest Pokemon fan and have in many ways not really understood why it's been such a popular series. On the outside in you look at it as a series that publishes the same story many times over, adds a few Pokemon and sells millions of copies. I had tried to get into it before, but it wasn't really until the promise of Pokemon X Y that I have been interested enough to give it a shot, and it's a good thing I did, because Pokemon X Y fixes so many issues I have had in the past that it really does feel like a brand new game. Pokemon X Y might just be the game that gets you on board, if you haven't been a fan as well.
The story of Pokemon X Y remains the same as before. You either play as a boy or a girl (with the main character from the series Ash, being consigned to history it seems) who receives a letter from a professor about the Pokemon and invites you to go on a journey to discover all about the Pokemon and to fill your Pokedex with the goal of becoming the regional champion for Pokemon. This remains fairly similar to previous games, but there are a few things in the story we won't spoil that mixes this up a bit and keeps the interest in the game fresh until the credits are rolling.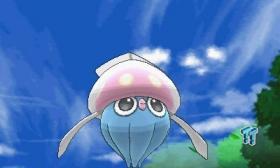 The first major change for the 3DS is that Pokemon X Y is set in a new region. The game is set in the Kalos region and obviously this means that new Pokemon can be found. In fact, there is now over 650 Pokemon to find and of course many of the well-known Pokemon, such as Pikachu, make a return. Other than that the progression of the story doesn't really change. You have to build up a formidable Pokemon team to go and beat eight gyms to prove the player worthy of victory road and battle with the Elite four. This familiarity is actually a positive in the new world because you generally know what to do next, and considering the size of the world, this is a good thing.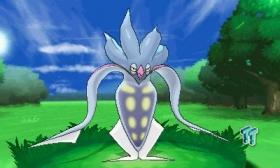 The second major change is the introduction of a number of features to assist players and to fix frustrations which have been felt in the past by some players (myself included). First of all the game now has an EXP Share tool which gives all Pokemon in your party experience points, even when they are not used in the battle. This is a significant change because Pokemon management is no longer as important as it once was and you can if you wish just use one or two tank Pokemon's and keep the others for times you really need them. In the past you have had to manage Pokemon's and use them when not necessarily the correct time to do so and so this is a major positive.
You can if you wish turn this off. This also means you can use Pokemon at any time even if they are a low level. For example, I desperately needed a water based Pokemon so got a level 2 one off the GTS, even though I had level 50 characters. Within about 30 minutes of grinding, the character was up to level 40. It just makes the game simpler and easier to fix mistakes.
The main gameplay of the series remains intact and is made up of three key tasks; catching Pokemon, battling them and trading them. The key addictive nature of the game comes from trying to find and collect rare Pokemon and as per usual there is some Pokemon unique to each version of the game.
Another change is the introduction of a number of Internet and Wireless features which really assist with the game. First of all it's a lot easy to trade Pokemon than it once was. No longer meeting in person, you can now just randomly jump on the internet anywhere and connect either to the Global Trade System which is now enhanced for 3DS or the wonder trade. The wonder trade is like a lucky dip.
You put up a Pokemon up for trade and then the system finds a random person to trade Pokemon with. The difference is you don't get a choice as to whether the trade goes ahead or not, so it can go either very good or very poorly. We traded a level 11 Pokemon on wonder trade and ended up with a level 61 Pokemon. It really is a lucky dip. EXP Share means if you lose a high level Pokemon, it's not too long before you will have a high level Pokemon again, and so it somewhat negates the potential downsides to this system.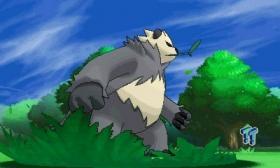 Along with this, if you are connected to the internet, you can contact your friends easily or acquaintances (people you may have traded with or spoken to earlier in the game) and also random people who just happen to be in the same area you are in on the game. This really is the first game from Nintendo where the internet integration seems crucial to the game. It's actually really impressive.
Perhaps surprisingly, I wouldn't consider the 3D implementation one of the best features of the game. Whilst it is impressive, it seems like an afterthought in many ways for the game, and with the release of the 2DS recently, this does not surprise us. There is not many areas in the game which uses 3D - in fact, it's generally consigned to the fights only. And not only that, fights which are either against hordes or multiple characters also do not appear in 3D. There appears to be good reason for this. When 3D is enabled, the frame rate can be very poor and most of the time we had it turned off. However, in the towns, the over world and the other areas no 3D is enabled.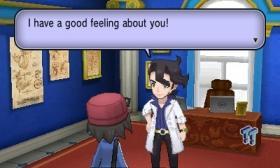 So, it's a good thing that Pokemon X Y is using a brand new engine and even in the 2D mode is super impressive. This is the first Pokemon that's moved away from its traditional 2D top down style view point and the world and characters are significantly more detailed and impressive than ever before. The fight engine is also rebuilt and although the camera angle remains the same for the most part, the Pokemon characters are significantly more detailed and animated.
A lot of what makes Pokemon the game it is still remains, and if you have played and understood the many mechanics of Pokemon in the past, you will be at an advantage. You can still breed Pokemon, the weaknesses and strengths of each Pokemon remains the same and there is a new fairy type to mix things up a little bit more. If you are new to the series, then the game is a very good place to start, however we would recommend downloading a strength and weakness comparison table for the different Pokemon types. The game isn't the best at teaching you how to play.
Pokemon X Y is the revolution the series needed. It fixes many problems that some players have had in the past, and even though it is a well-established series, Gamefreak has done a very good job at making this new game accessible for people new to the series. If you own a 3DS, you really should own this game.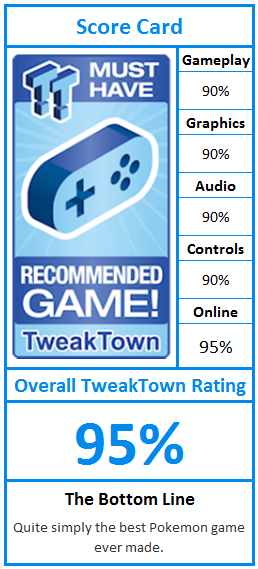 PRICING: You can find products similar to this one for sale below.

United States: Find other tech and computer products like this over at Amazon.com

United Kingdom: Find other tech and computer products like this over at Amazon.co.uk

Australia: Find other tech and computer products like this over at Amazon.com.au

Canada: Find other tech and computer products like this over at Amazon.ca

Deutschland: Finde andere Technik- und Computerprodukte wie dieses auf Amazon.de