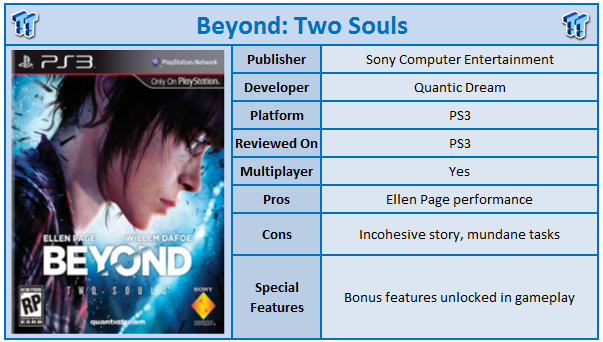 In many ways, David Cage is a lone voice in gaming. Now an industry veteran, the likeable Frenchman has tried to put his stamp on gaming numerous times now, and always seems to come up just short. His last go around, Heavy Rain, was one of the most anticipated games on PlayStation 3 during its early years, and even though the game was pretty decent, it failed to live up to the hype yet again.
A few years back, Cage announced Beyond, a game that was going to use real-world actors and actresses and a game that would focus on how gaming could be an emotional experience. It is Cage's opinion that gaming has not explored emotionally enough, and the possibilities it can bring to the industry. Beyond: Two Soul begins to explore this further than his previous games, but the failure to take more out on the cutting room floor keeps this game from being a classic.
Beyond takes place during 15 years of the life of Jodie (played by Ellen Page). During her infantile years, it is discovered that Jodie has a gift and that she has a special connection to an entity known as Aidan. Aidan can assist her and protect her and can also be controlled by the player. Her parents leave her with a secretive government department early on in her young life, and from there she has trained under lock and key to ultimately become a weapon for the United States in their various wars around the globe.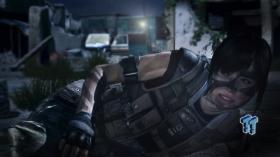 Beyond: Two Souls in many ways is like Heavy Rain in the way that it controls. As you move throughout the world with Jodie, white dots appear on objects that can be interacted with. That may be something as simple picking up a newspaper or something as vital as jumping out a window, and in many ways this is the major problem with Beyond: Two Souls. Many of the actions that you are asked to perform are just somewhat boring and pointless.
Here's an example. In one scene, you are on a date with Jodie in her apartment. The game tasks you with choosing a dinner, and then preparing the meal. This means cutting up vegetables, then moving the vegetables into the pan and finally flipping the pan to cook them. Need I go on? It is things like this that really harm the game. There are times where the interactions within the world are extremely important and very interesting to play, but when there is other elements which ask you to do mundane tasks, it leaves a sour taste.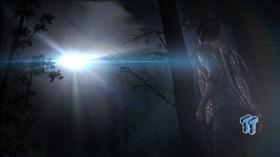 This also carries over to how the story plays out. Rather than playing out chronologically, the story jumps and weaves between the various times of Jodie's life. One minute you will be playing as infant Jodie, and the next minute an older Jodie, and it just does not work at all. The cohesion of the story just isn't there and it is very hard to figure out and follow what is actually going on. To their credit, the story does wrap up well, and it does begin to make sense, but there were many times during the game where we had to push through, and to be honest, the only reason we continued to play through was because of this very review.
Aside from the mundane tasks and lack of cohesion to the story, the gameplay can be interesting, especially when taking control of Aidan. As Aidan, you can float about the environment and assist Jodie in her tasks. It may be that you choke an enemy out, or smash a wall into them or even something as simple as flash lights to show that Aidan is around to other characters. Funnily enough, this is somewhat where the game works. This also represents the multiplayer component where two players can work together - one as Jodie and one as Aidan.
To call this game a bunch of QTEs in a row is a bit harsh, but overall that is pretty much the case. The only area where the game starts to diverge from this is Aidan, but also when Jodie is involved in combat. When in combat, you need to move the analogue sticks in the direction that Jodie is leaning. For example, if it looks like she wants to duck, pull the sticks down.
This also leads us to the next interesting part of the game, and that is there is no real consequences for failing QTEs. The game carries on, but you will see different outcomes. The game never really punishes the player for doing something wrong, which is one of the reasons why it can be such a boring experience to play through.
The game also encourages exploration and most of the ten hours you will spend playing this falls into exploration. At the start of each scene, you are generally just placed into the center of an environment and tasked with what to do next. That's not to say the game doesn't give you hints as to what may be the goal, it does, but it very much encourages exploration. It is almost impossible to get stuck in this game because there is generally always something to interact with.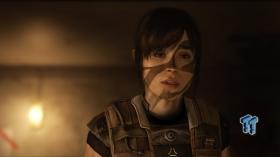 Another area the game has succeeded is its branching storyline. Having now finished the game, we actually do not want to play it again and the reasons may be surprising. We feel that if we play through the game again, we will actually spoil our experience. One of the key features of Beyond is a branching storyline based on your actions. Ultimately, the story of the game will play out to the same conclusion (however, there are multiple endings), the actions in each scene can affect gameplay further down the track. To get into any detail around this would be heading into the spoiler territory, but it remains one of the best features of the game.
The other focus on Beyond is trying to get casual gamers involved and playing. Cage should be commended for this, because consoles can be quite inaccessible and so to assist with this a Beyond app is available on Android and IOS to actually play the game. Once connected, instead of using a regular controller, you can control the game with a simplified control scheme. As well as this an easy mode has been included that simplifies the controls and also gives a bit more hints as to where Aidan can interact.
There is one thing that stops this game from being instant bargain bin, three out of ten status, and that is Ellen Page. Her performance throughout is unbelievably good, perhaps some of the best performances of a virtual character in a game to date. If you want an argument as to why game studios should go after Hollywood talent more often and that it can work, then Beyond: Two Souls is the new benchmark.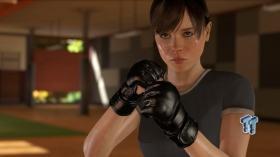 From a visual perspective, the game is impressive and the animation is quite stunning. Ellen Page was motion captured for each scene in the game and it shows. Jodie acts as you would expect the actress to do so in a film, and she manages to show true emotions just by looking at the character on screen. This is one area where the game has truly excelled. The visuals of the environments are also impressive and an improvement on Heavy Rain. Voice acting as expected is top class, with Dafoe and Page being the standouts. Not one actor is a letdown, all clearly wanted to put in an impressive performance for the game.
There is flashes of brilliance in this game that shows that Quantic Dream can actually put together stunningly beautiful titles. I will admit that there are emotions I felt playing this game I generally do not feel when playing games, and in that regard Beyond is a huge success. This is a game that focused on emotions and emotional connections and in that regard this is a David Cage master class. This is why it is such a shame that the rest of the game really is close to a mess. If Cage can take this emotional investment that you have in Beyond and pair it with some very interesting gameplay, he will really be onto something big. It's a simple fact though that this isn't what Beyond: Two Souls is.