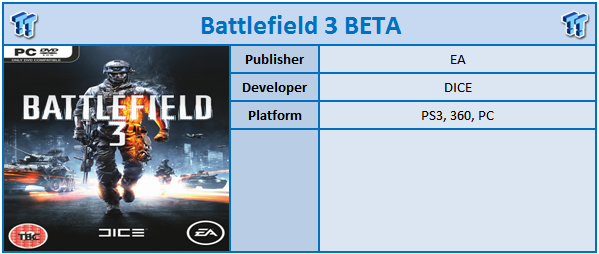 Over the past few years there has been one dominating force in the world of online shooters and that has been Call of Duty, but it was not always this way. DICE used to rule the roost with its Battlefield series of games and has spent many years (I remember playing their first game Codename Eagle at LAN parties back in the day) perfecting the formula that made it such a popular developer and series in the early 2000's. However DICE has gone back to the drawing board and licked their wounds spending the last few years coming up with the next Battlefield blockbuster. The game in BETA form is available to all and sundry as you read this and this is our initial thoughts.
The first thing to be aware of is that to play Battlefield 3 you need to download Origin which his EA's new steam like client to purchase and manage EA games (it appears this is one major reason EA games are struggling to appear on Steam these days). Initially you might think that they are just forcing their new system through their biggest 2011 game, but there is many reasons why Origin is required, some more unexpected then others.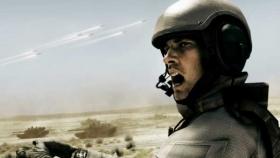 If we were to tell you that Battlefield 3 does not have a menu within the game engine itself you would probably call us nuts. Well, the BETA version at least does not have this. Instead the game is controlled via the Battlelog website where you can view servers available and configure filters. This initially seems very strange, but what it does allow you to do is continue to surf the net whilst you find a server or wait for slots to be open on your favourite one.
This is a massive risk for EA and DICE to take. There are numerous reasons why this is not a good idea such as the fact you can't configure your controls when outside the game or configure graphics options. So you have to jump into a server, sit there not deploying whilst you fix things (with the risk that you are going to be kicked as a lurker) and then get on with the game.
The initial thought is that it may have been for the BETA only, but given that the Battlelog site has links to start Co-Op Campaign and the Campaign itself makes us think that this will be the interface for the final game and from a single player perspective that is an even bigger risk. It looks like you may not be able to start a single player game without an internet connection being present (as it loads an EA website for Battlelog). If so this is a huge mark against it when compared to Modern Warfare 3.
The Battlelog site also is the one stop shop for your character. Like Modern Warfare, Battlefield 3 features levelling up of characters and unlocking of weaponry based on level.
We aren't the biggest fans of this system in general because it means that people who can't play the game that often are generally punished by being slammed by those who can. However on the flipside it does give the game long term value so it's an argument that can go both ways.
Once you get into the game itself, at least in the BETA, it may seem a little unfamiliar for those who have played the series before. For some reason EA has decided to release a map which does not include vehicles. Given that vehicles form a core part of what makes Battlefield games so unique this is beyond puzzling to us. The client does include the Caspian Border level which has vehicles, but it has yet to be unlocked, and there is no indication yet that the plans are to unlock this by the close of the BETA.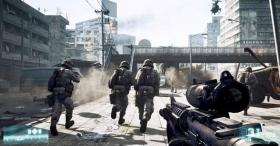 Once you get into the game itself you are dazzled with stunning graphics especially those with high-end systems. There is no doubt that Battlefield 3 is a pretty game and is likely to win its battle with Modern Warfare 3 in at least this one area. Team work is as per usual key to success in Battlefield and the core elements of the missions are somewhat the same. There are points on each map which must be attacked or defender and the attacking team has a set number of 'tickets' which deplete and once depleted the round is lost. The rate of the depletion is determined by how successful the attacking team is looking, or whether the defenders are dominating.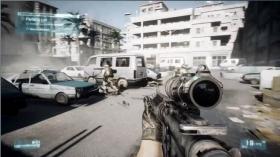 In some ways you have to ask if DICE is snatching defeat from the jaws of victory. To say that the Battlefield 3 announcements and betas have been puzzling is to say the least. During E3 where the major parts of the game were to be unveiled, the showed a gameplay demo where the player is sitting on a tank, driving across the jungle in formation taking out enemies but it really was compared to what Battlefield can produce rather boring to watch. Now we have the BETA.
What we do know is there is no doubt that Battlefield 3 is one of the biggest releases of 2011. There has been some puzzling moments throughout its development and the BETA continues this by choosing a map without vehicles. We implore DICE to unlock Caspian Border by the time the BETA finishes because from what we've seen it's an amazing map to play and shows why Battlefield 3 will be a top game.