Hi I want to upgrade my system I don't know whether to upgrade gpu or cpu as game a lot at the moment I have an a8-5500 cpu with a 650 ti gpu and an ssd which component should I upgrade and also I have £300 to spend could you recommend either a cpu plus motherboard or a gpu depending on what you say I should upgrade. please bare in mind if you say about cpu and recommend a cpu don't forget I will most probably have to buy a new motherboard as well so if you recommend upgrading cpu you also recommend a motherboard which make a combined price of £300 or less.

Thanks
Hi Luke,
You already have a new-ish CPU and an SSD, so I would suggest a GPU upgrade. For £300, you could get yourself a decent GPU upgrade like the 3GB XFX Radeon HD 7950 Double D GPU, which is £220.55 at Scan.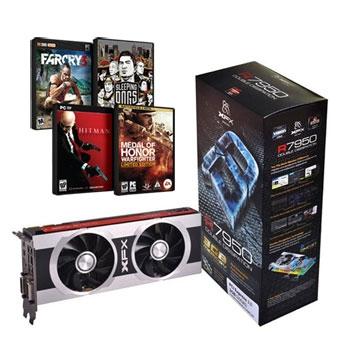 This is way under your budget, and even if you wanted to spend more, you can go for the 3GB ASUS Radeon HD 7950 DirectCU II TOP V2 for £304.86. Obviously this is a little over budget, but it is ASUS' best HD 7950 GPU and has some insane overclocks and an even more insane cooling system.
My preference would be the XFX GPU for £220.55 and you could spend the extra money saved on a bigger/faster SSD maybe?
Last updated: Nov 3, 2020 at 07:10 pm CST