Which tablet should I buy? The fourth-gen iPad, or the Galaxy Note 10.1?
I'm stuck on deciding between Apple's fourth-generation iPad, and Samsung's Galaxy Note 10.1 tablet,
I want to buy either apple iPad 4 or Galaxy Note 10.1. I do not know which one is better, please guide.
Hi Sanjay,
This really is a hard question, as purchasing a tablet is a very personal decision. I'll answer this in two ways - first, hardware wise, the iPad is the better tablet. It sports a higher resolution "Retina" display at 2048x1536, compared to the 1280x800 display on the Note 10.1. Sure, the Note 10.1 has a quad-core processor, but there is tonnes of "bloatware" installed onto the tablet, slowing it down - unless you remove it.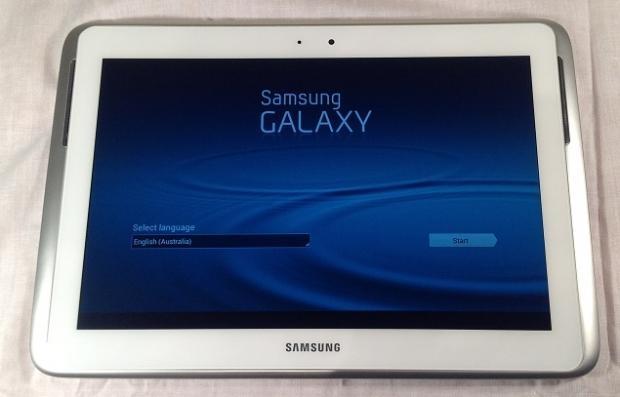 The Galaxy Note 10.1 is more flexible in the way that it has expandable storage, the S Pen, and Android as its operating system. But in my review of it, it just felt very cheap and not up to standard. I think the iPad is the winner here, for sure.
The second part of this answer comes down to which OS you run on your smartphone - iOS (iPhone) or Android. If you're running Android, it might make more sense to grab the Note 10.1 - if you're an avid fan. Personally, I'm a huge fan of Android, and I still recommend getting the iPad. The iPad really is one of the best tablets on the market, but then we have one final part of this tablet puzzle - Google's Nexus 10.
I would wait for that, and then make your decision. If you need to buy it now, get the fourth-gen iPad, if you can wait a couple of weeks - grab the Nexus 10. The Nexus 10 sports a 2560x1600-pixel display, beating out the Retina display on the iPad. It also includes Android 4.2 which, in my opinion, is better than iOS 6 on the iPad.
Last updated: Nov 3, 2020 at 07:10 pm CST
Related Tags