I have Tri-SLI GTX 470s and game at 5760x1080. What would be the best upgrade. I don't care about AMD vs NVIDIA, whatever is better I'll run.
Hi Justin,
Your GPU setup is quite powerful now, and I'm sure those reading this will be wishing that your Tri-SLI GeForce GTX 470 setup was theirs. For you, an upgrade is definitely a good path to get those frame rates up on your triple-monitor setup.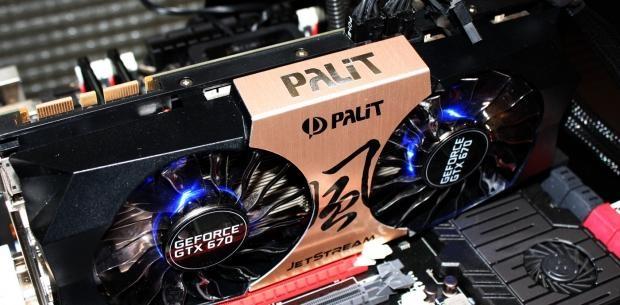 I'd suggest getting three GeForce GTX 670s, as you'd get a great price/performance ratio upgrade from them. You should see a great increase per GPU, and as a whole, a huge upgrade. I would say you should expect 50% or more in performance increases, as well as decreases in power consumption, heat output and noise.
The GTX 670s are great, and three of them would be quite the setup.
Last updated: Nov 3, 2020 at 07:10 pm CST