I currently have an HD6870 running three 1080p monitors. I love the Eyefinity feature, but after installing windows 8, the video drivers crashes periodically. What nVidia product could I switch to that can drive 3 monitors? Possibly with a bit of a performance boost.
Hi Shaun,
If you're looking to upgrade to an NVIDIA solution for your 3-screen setup, I'd suggest something like the GeForce GTX 670. This will give you a huge increase in performance, which is something you were after.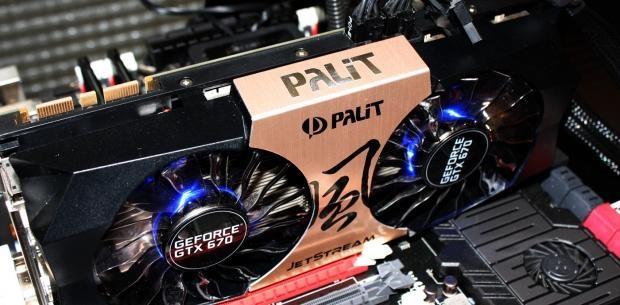 The GeForce GTX 670 will be a huge increase in GPU grunt, and would give you much better frame rates on your triple-monitor setup. One of the downfalls of using 3-screen setups is the amount of GPU grunt required to give a decent frame rate at the huge resolutions, but the GTX 670 will give you massive gains over your HD 6870 at the moment.
Last updated: Nov 3, 2020 at 07:10 pm CST