I want to replace my GeForce GTX 480 with something faster - suggestions?
Upgrading from a GeForce GTX 480, where to from here?
I have a KFA GTX 480 Anarchy GPU. This card is faster than the reference 480 cards. My motherboard is a Sabertooth X58. My psu is a Corsair HX750

I would like to know what would be a good replacement GPU that will allow me to either get better results from 1 or 2 cards. I can't afford 2 GPUs straight off so my budget would be around 350 tops.
Hi Russell,
I would suggest starting off with upgrading to the GeForce GTX 670, as this should give you quite a great leap in performance. The GTX 680 is of course better, but the performance increase is not worth the added costs. Especially considering you'd like to go SLI in the future.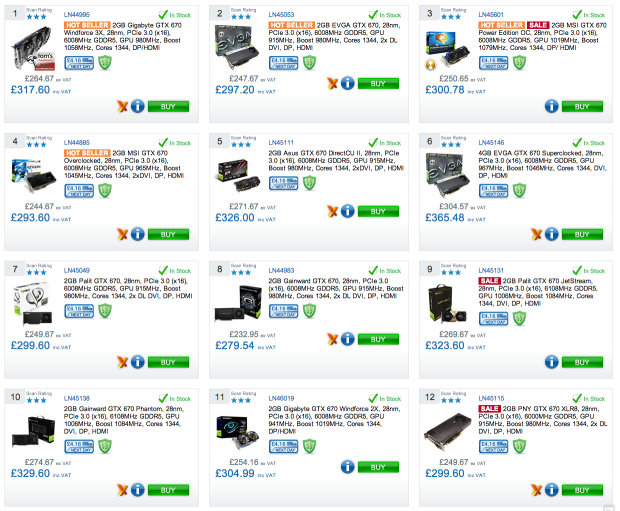 I checked Scan.co.uk for some local pricing since you're based in the UK, and you'd be looking at around 300 - 350 for a good GTX 670. This would give you a jump in performance, and then throwing another one in for some SLI action would give you an even bigger boost. Even sticking with the single GTX 670 is going to give you a nice performance increase.
On top of the increased performance, you'll notice it is much quieter, and cooler than the original GTX 480 GPUs, too.
Last updated: Nov 3, 2020 at 07:10 pm CST
Related Tags