What's the best value for money video card to buy right now?
What's the best value GPU for under $300?
Hi TweakTown,

What's the best value for money video card to buy right now? I game on my 46" Full HD TV and play mostly FPS, I'd like to spend less than $300.
Hi Sammy,
Great question, right now you're sitting between a great number of GPU choices from both AMD and NVIDIA. NVIDIA have their great 500-series, and 600-series, so you could scoop up something like the MSI GeForce GTX 570 Twin Frozr II, for just $249.99 from Newegg.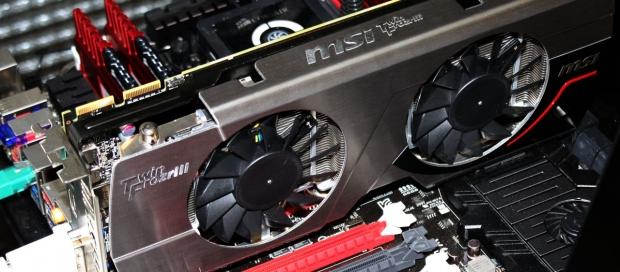 On the Red Camp, you could grab MSI's Radeon HD 7950 Twin Frozr III card, which sports 3GB of RAM for $319.99 after Rebate from Newegg, a little out of your $300 budget, but the performance is worth it, and it would last you until next-gen games arrive. This card sports 3GB of RAM, too, so you could crank the AA and AF in your games without worrying too much of performance loss.
With either of these GPUs, you could run most games maxed out at your TVs resolution of 1920x1080, with the AMD card however, you have enough VRAM to crank the AA and AF settings to max in most games, without losing much performance. This is because the Radeon HD 7950 has 3GB of RAM versus the GeForce GTX 570s 1.2GB of VRAM.
But, you have two choices there - one from NVIDIA, one from AMD. We're not biased, but both video cards perform great and will last you for a considerable amount of time for the future. I'd be leaning more toward AMD, simply because it's a newer card, on a newer architecture, with more features, more RAM and a quieter, better cooler.
But, if you like NVIDIA, the GTX 570 is definitely no performance slouch!
Last updated: Nov 3, 2020 at 07:10 pm CST
Related Tags