I'm building a new PC I have everything I'm looking for but I'm not sure about my mobo and memory selection would a GIGABYTE GA-Z77X-UD4H and G.SKILL Trident 8GB (2 x 4GB) 240-Pin DDR3 SDRAM DDR3 2400 work fine or would it be better if I got a diferent memory?
Hi Gary,
The choice of motherboard and RAM there with the GIGABYTE Z77X-UD4H and G.SKILL Trident 8GB of DDR3 2400MHz RAM is fine. They'll work great together, especially the motherboard. GIGABYTE's range of Z77 motherboards are truly some of the best on the market, and G.SKILL make some of the best RAM on the market.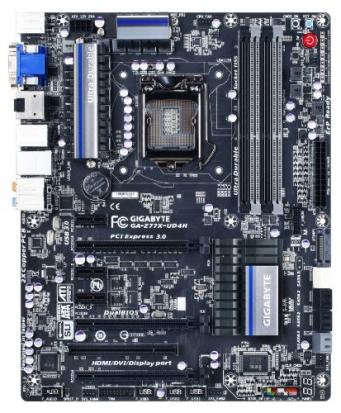 Depending on the CPU you have, you should be able to squeeze a decent overclock out of your system, too!
Last updated: Nov 3, 2020 at 07:10 pm CST