Which NVIDIA GPU should I get for my multi-purpose system?
Should I get an NVIDIA GeForce GTX 680, GTX 690 or the new GTX Titan for my system?
Hi. I would like your suggestion on which graphics would suit a 30 to 32in full high def single monitor, using Cuda, PhysX, tessellation, 3D, 3D surround at max settings. I play BF3. I have read many articles on the new Titan which were compared to GTX690, and in most cases, the 690 was slightly better.

However, the Titan has 6GB ram, while the 690 only has 4GB. I know the Titan runs cooler, quieter and uses less power than the 690, and that running 3D requires plenty of RAM. I do not want issues such as stuttering, micro stuttering, bottle-necking etc. Which would be better 1 x Titan or 1 x 690, or 2 x Titins or 2 x 690's.

Thanking you Kindly

Peter
Hi Peter,
If you're only running a 30- to 32-inch Full HD monitor for games, then you would be fine with a single GeForce GTX 680 - but you mention you want to use it for CUDA, PhysX, Tessellation, 3D and 3D Surround Vision. All of this is very, very stressful on the GPU - and requires more than one to get playable (30-60fps) frame rates in most games.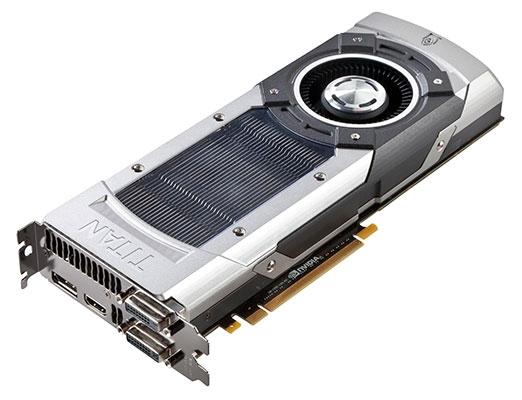 You mention just one screen, but 3D Vision Surround - which would limit you to 27-inch monitors, and then three of them. If you were going to do this, spend as much money as you can. Obviously two GeForce GTX Titan's would be the best choice - so if this is within your budget, do it.
The GTX 690 cards are pretty crazy - but as you said only have 4GB of RAM. The Titan's 6GB of RAM will be great for the multi-monitor gaming, so you're kind of stuck there. I would still recommend Titan's, but the GTX 690s will give you effective 4-way SLI which would be nearly 50-75% extra performance over GTX 680s in SLI.
Micro-stuttering is very case-to-case, I find I don't experience it - but I am using 120Hz monitors. You would also be using 120Hz monitors since you'd be getting 3D Vision-capable screens, which are 120Hz by default. You might not experience it with 2-way SLI, but if you were to go down the GTX 690 SLI route, the 4-way solution might inhibit problems.
Last updated: Nov 3, 2020 at 07:10 pm CST
Related Tags