I recently asked about a GPU upgrade, but I've increased my budget, does that change your recommendation?
I now have an increased budget for my GPU upgrade, what should I buy now?
Hi i recently asked a question concerning Radeon graphics cards, and iv'e decided to up my budget. I'm looking at the 7970 and 7870. The 7970 has almost twice as many stream processors. the 3GB versus 2GB isnt a huge factor since i think either would be more than sufficient for my 27 in monitor. I like the idea of a 384 bit as opposed to a 256 bit but once again the core clock speed confuses me. I know i won't be able to overclock myself, and the cards sold on newegg say something about a boost. is the boost already activated, and is that the same same as overclocking? and do cards sold come pre overclocked? IN addition i don't know what CrossFireX is, which is listed under most of the cards I'm looking at. IS the 7970 worth the extra money, and is there a preclocked version i can buy, install and get to gaming right away?
Hi Andrew,
With the increased budget, you should definitely get yourself the AMD Radeon HD 7970. The 3GB of VRAM on the card itself won't do much unless you're cranking the anti-aliasing, so it does come in handy for some titles.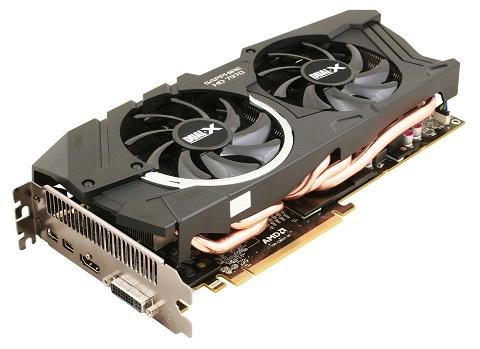 384-bit versus 256-bit is just the internal bandwidth - think of it as the higher those numbers, the more numbers the GPU can crunch inside of itself. The higher the number it can crunch, the more performance it provides.
As for overclocking, some of the GPUs come with a pre-overclocked state. Some of them are advertised with "Boost", which is what that means - it has been overclocked for you.
CrossFireX is multi-GPU action, more than one Radeon working together to increase performance. CrossFireX (CFX) can work with up to 4 GPUs, and this type of setup is only for those with super high-res monitor setups, or multi-monitor configurations.
I would look at getting Sapphire's Radeon HD 7970 3GB OC with Boost - this card is $409.99 from Newegg.
Last updated: Nov 3, 2020 at 07:10 pm CST
Related Tags