Hello. :D

First this my Gaming PC:
Intel core i5 3570K
Gigabyte G1.Sniper M3 Z77
Corsair H80
7870 or GTX 660 (coming soon on 2 weeks)
Samsung MV3V-4G3D/US DDR3 2x4GB 1600MHz
Western Digital Caviar Blue 1TB
Cooler Master 690 II Advanced
I have a question about is necessary use 120Hz (1920x1080) monitors for more smooth movements and better peformance for gaming over 60 FPS without activate V-Sync.

And so if using their monitors improve on Full-HD movies. (all formats)

I seen on many forums but don't sure about buy a 120Hz monitor or 60Hz monitor and 60GB SSD.

PD: Not interested in using 3D, just a Full-HD monitor with more frequency than 60Hz.
Hi Bryan,
You'll be glad to hear that we'll be featuring many articles on 120Hz monitors here at TweakTown in the near future, as that is what I personally use at home. I have four of the bad boys on my desks, and it's very hard for me to use anything but 120Hz monitors now.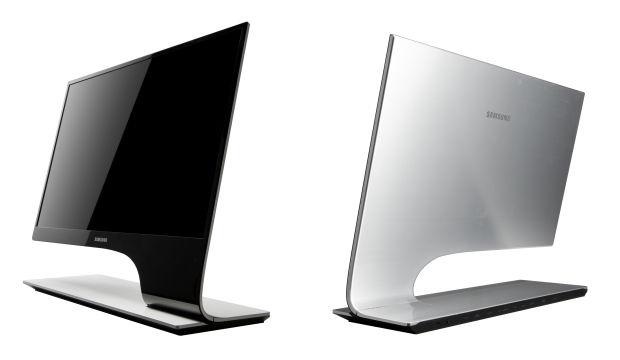 Fluidity in games is very important, especially for first-person shooters, but the biggest issue is achieving 120 frames per second to enjoy that smoothness. Sure, a 120Hz monitor is smoother by default than a 60Hz monitor, but you get absolute perfection - as close to a CRT as you can get - by getting a minimum of 120fps on a 120Hz-capable monitor.
Enabling V-Sync on a 60Hz monitor helps, but it doesn't even begin to come close to the fluidity of a true 120Hz monitor. I would definitely recommend getting a 120Hz monitor, but the GPU you have chosen won't be capable of pumping out 120fps at 1080p in most games like Battlefield 3, for example.
I personally run a Core i7 and a Sapphire Radeon HD 7950 OC, and if I overclock it and reduce my details down a bit in Battlefield 3, I can reach 100-120fps average. An HD 7850 or GTX 660 will require you to drop the resolution down to something like 1280x720, but you would hit 120fps pretty easily.
That's the problem with 120Hz monitors, they'll always have you buying new GPUs to keep up with game releases!
Last updated: Nov 3, 2020 at 07:10 pm CST