I want to get some new RAM for my computer but want to make sure its compatible first!
I want to get some G.Skill RAM for my Gigabyte GA-EP45T-UD3LR motherboard, but will it be compatible.
Question by
Oded from Israel
| Answered by
Anthony Garreffa
in
RAM
on Fri, Jan 25 2013 11:05 PM CST
Hi, i want to buy a new 2x4GB RAM kit to my computer. I have a GA-EP45T-UD3LR mobo and wanted to know if when choosing the memory i gotta stick to the supported chipset of each company and model.

For example, i really wanna get some G.skill set of memories but the product details says that the supported mobo chipsets are P67/Z68/P55/AMD7xx.....

Will i be able use it on my mobo? If so, then will it run at max speed supported by my mobo?

is there any risk or other issues that might pop up?

tnx
Hi Oded,
Most RAM manufacturers won't state that their memory will be compatible with all boards, but at the end of the day it's still just RAM. By using that rule, if your board takes DDR3, then any DDR3 from any company, will work. As long as it's around the same speed (anything faster will run its clocks lower to work), and the same pin count (200-pin, 240-pin, etc).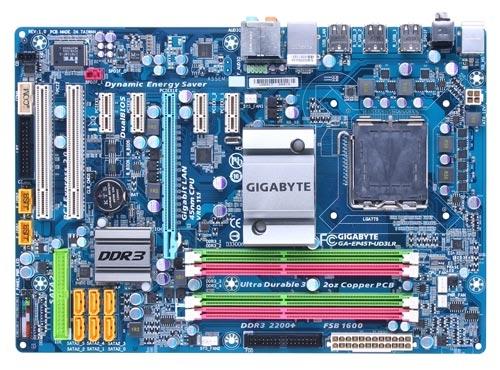 You can buy any of the G.Skill kits, as long as it's the same DDR type as your motherboard. Your Gigabyte EP45T-UD3LR takes DDR3 memory, so you'll be fine. Get any of their dual-channel DDR3 kits and away you go!
Last updated: Nov 3, 2020 at 07:10 pm CST
Related Tags