I have an EVGA GeForce GTX 680 and a Silverstone 450W PSU - is this enough?
Will my Silverstone 450W PSU be enough to power my system with an EVGA GeForce GTX 680 inside?
I have a EVGA GeForce GTX 680 4GB w/Backplate GPU card. Do you think a SILVERSTONE ST45SF-G 450W SFX12V PSU is enough to power up for a M-ITX setup? Because I have a SILVERSTONE FT-03 MINI case which only fits a SFX 12V PSU.
Hi John,
Normally I'd be fearful of recommending a 450W PSU for a video card like that, but from EVGA's own website, the maximum power draw of that GPU is 195W. If you don't overclock the EVGA GeForce GTX 680, then the rest of your system - let's say it's a Core i7, 8-16GB of RAM, SSD and a few days - should be fine.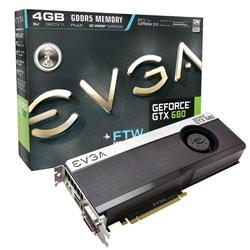 The actual power draw is always different to what people think, and companies like EVGA will state that the requirements are a 'minimum of 550 Watt power supply', but that is usually an older PSU, or a non-brand name PSU. Silverstone make some great power supplies, so you should be fine.
Last updated: Nov 3, 2020 at 07:10 pm CST
Related Tags