I have $545 to spend on my PC, what should I buy?
I want to upgrade my PC and have $545 to spend, what would you recommend?
I am planning to overhaul my PC into a decent gaming rig that could run latest games at high display settings without a hitch. My budget is INR 30000 or $545. What motherboard, processor, Graphics Card, RAM and PSU do you suggest to meet my criteria within the budget?
Hi Saura,
Alright, because you want to run the latest games at high display settings - let's get the things you require out of the way first and whatever is left we'll spend on the GPU, ok? CPU, motherboard, RAM and PSU.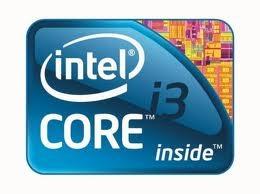 I'm going to go buy Newegg pricing, which will give you a good average price. For the CPU, I'd recommend Intel's Core i3 2105 which is $119. For the motherboard, let's look at the MSI Z77A-G41 - this motherboard is only $95. You don't need to have a fully-featured motherboard, and this board will serve you well.
Moving onto the RAM and PSU, let's go with the cheapest DDR3 you can find, and get 4GB of it. You should be able to source this for under $40. Brand name doesn't matter too much, but personally I stick with Corsair memory. I've never had a faulty stick in my life of using Corsair and they aren't that much more expensive than generic branded RAM.
The PSU will be a little tricky, but the Corsair Builder Series is quite good, and they have the CX500 model for around $60. This gives you 500W of power, which is more than enough.
All of these components added up so far, without the GPU are $314. This leaves is around $230 for the GPU. Let's go hunting! For $200, you can get yourself a Radeon HD 7850 - which would be perfect for cranking those games up. You could spend $230 and go for the Radeon HD 7870, or an NVIDIA GeForce GTX 660, too. I'd spend as much as you can on the GPU, as that is going to be used the most for gaming.
Hopefully this helps you on your journey for a new PC!!
Last updated: Nov 3, 2020 at 07:10 pm CST
Related Tags