TweakTown's Best of E3 2019 Awards
Who won E3 2019? We catalog our favorites from the show, including best tech, games, and conferences.

Published Jun 16, 2019 7:32 PM CDT
|
Updated Tue, Nov 3 2020 6:57 PM CST
9 minute read time
E3 2019 was pretty big, but not as huge as we had hoped. We got a lot of info on Microsoft's next-gen Project Scarlett, a ton of new game and IP reveals, and a bunch of nifty--if not bewildering--surprises.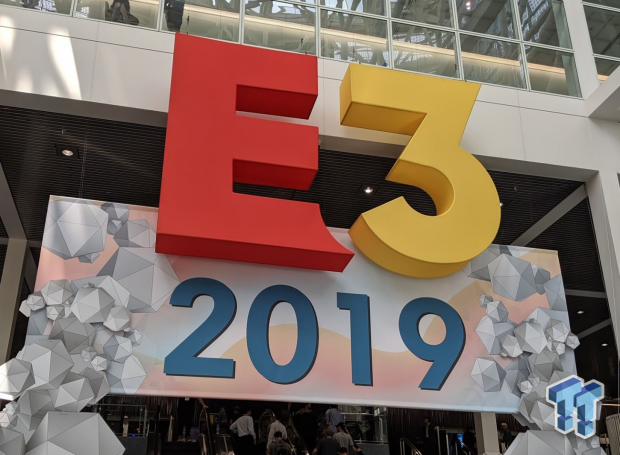 Here are TweakTown's best of E3 2019 winners.
Most anticipated game: Zelda Breath of the Wild sequel
Read Also: New Zelda game is a Breath of the Wild sequel
Nintendo turned heads with its E3 2019 presentation. One of the biggest reveals was a Breath of the Wild sequel that promises to be more dark, and awakened an ancient evil that'd been slumbered in the catacombs of Hyrule Castle for years.
Predictably no release date was announced, and Eiji Aonuma says the team will have plenty of time to work on it. BotW was easily one of the best games of 2017 and stands as one of the best RPGs ever made, if not among Zelda's most landmark titles. Nintendo will undoubtedly push the series to new heights and we could see BotW2 launch on a next-gen Switch.
Best new technology: AMD Zen 2 CPU
Read Also: AMD crosses the Horizon with Zen 2, Navi, 7nm, and PCIe 4.0
AMD crushed it with its new Zen 2 range of Ryzen 3000 series CPUs led by the new flagship Ryzen 9 3850X, which will be the ultimate gaming CPU with a huge Ryzen 9 3950X. We have a 16C/32T gaming beast @ 4.7GHz on 7nm. Wowzers.
Best gameplay: Final Fantasy VII: Remake
Read Also: Final Fantasy 7 Remake combat: everything you need to know
Actual gameplay was in short supply at E3 2019. We mostly got cinematic reveal trailers or stylized, pre-rendered footage. Picking the best gameplay was a huge toss-up between FF7R and Link's Awakening (which looks so damn cute), but Square Enix won with its sheer talent. Final Fantasy VII: Remake's combat is a nice union of fast-paced FFXV-style action mixed with old-school turn-based mechanics, and looks to be one of the more nuanced type of action slashers we've seen on the market.
Everything was so fluid, graceful, and action-packed that it breathed new life into the beloved RPG classic. We can't wait to see more and play it for ourselves.
The first chapter of FF7R is coming March 2020, with more episode chapters on the way.
Best footage: Cyberpunk 2077
Read Also: Cyberpunk 2077 releases in April 2020
To quote Keanu Reeves, Cyberpunk 2077 is simply breathtaking. CD Projekt RED created the most insanely realistic cinematic sequence I've ever seen in gaming. Cyberpunk 2077's rendered footage at E3 redefined my expectations for visual quality, and while we didn't get any actual new in-game video, the content was hype-building in its own right.
Simply can't wait to experience the huge FPS RPG when it drops on April 16, 2020 for all platforms.
Best new IP: Outriders
Read Also: Outriders is a dark sci-fi FPS with Borderlands-style co-op
Outriders is an ambitious new shooter from Bulletstorm developer People Can Fly. The game has been in dev since 2017, when the team signed a deal with Square Enix, and is a huge passion project for the studio.
The game has 3-player co-op action and is set in a very dark-looking sci-fi universe, replete with massive hulking aliens, tons of loot, and a style that's all its own. We chose this as our most promising new IP because of how it made us feel during the reveal. People Can Fly showed off a bizarre high-tech world that looks sort of like Fallout meets Halo with a splash of Destiny's otherworldly macabre sentiments thrown in.
It might not reinvent an old formula, but it looks so damn snazzy that we couldn't help but look twice. It'll be out Summer 2020.
Best shooter: Doom Eternal
Read Also: Doom Eternal has double the demons
With double the demons, double the carnage, and tons of new toys and tricks to play with, Doom Eternal is easily the best-looking new shooter of 2019. Doomslayer's brutal power fantasy was a roaring success in 2016, and id is keen on one-upping their past glories in every way possible. There's rip-roaring shoot-em-up chaos, platforming with a new grappling hook and double jump/dash mechanic, and larger than life sequences that see Doomslayer loading himself into a BFG to blast into an enemy fortress.
I'm mostly excited about seeing all the weird new extra-dimensional locations that id promises. We'll unleash total havoc on Earth, Mars, hell, and even heaven. Yes, we're battling weird heavenly archangels and maybe even slaying a god in Doom Eternal. It's due out in November 22, 2019 on all platforms.
Best RPG: Final Fantasy VII: Remake
Read Also: Final Fantasy 7 Remake's second episode should come sooner
There were a couple nifty RPGs shown off at E3, including Tales of Arise and Astral Chain, but Final Fantasy VII: Remake outshined the competition. The game has been in dev for so long now, and the fruits of Square Enix's labors were shown at the show.
The Remake really brings that epic sense of fantasy from the original alongside larger-than-life setpieces, battles, and a nice splash of nostalgia. It's due out in March 2020 on PS4, but other platforms will come after.
Best sequel: Watch Dogs: Legion
Read Also: Watch Dogs Legion's AI is bigger than we thought
Watch Dogs Legion is probably the most ambitious game revealed at E3. It'll let gamers play as anyone in the high-tech London city, complete with squad-based mechanics straight out of an RPG. You can level up your DedSec team of rebels and assign them skills and weapons, and swap between them at any time. It's basically a huge RPG where everyone can be a party member. There's even a permadeath system straight out of Diablo's Hardcore mode.
Ubisoft is creating some serious next-gen AI here set in a world that's dynamic and bustling. London looks alive and thriving, complete with 8 bouroughs across the city each with their own cultures, styles, and dangers. The NPCs (dubbed as Now Playable Characters by Ubisoft) all react to your decisions and your choices throughout the game, creating a kind of cascading evolving world of consequence.
We're blown away by Watch Dogs Legion and I want to lose myself in its city on March 6, 2020 on all platforms.
Biggest surprise: Keanu is in Cyberpunk!
Read Also: Keanu Reeves is almost a 'second protagonist' in Cyberpunk
Somehow CDPR managed to snag Keanu Reeves as a starring character in its huge new Cyberpunk 2077 game. Not only did Keanu come on stage to reveal the shooter's release date, but he cemented one of the most iconic moments in E3 history.
But Keanu's appearance in Cyberpunk isn't just a small cameo. He's actually in the game quite a lot--so much in fact CDPR basically says he's almost a second protagonist. Reeves plays Johnny Silverhand in the game, an ex-rocker-turned-rebel who helps V, the main player character, in his quest to burn down Night City.
Cyberpunk 2077 releases April 16, 2020 on all platforms.
Most ambitious reveal: Project Scarlett
Read Also: Microsoft teases next-gen Xbox: 8K, 120FPS, super-fast SSD
Project Scarlett is a beast. The next-gen Xbox will support 8K resolution (probably media playback), 120FPS gaming, an ultra-fast SSD that can be used as VRAM (likely through PCIe 4.0), and is four times as powerful as the Xbox One X's 6TFLOPs.
Scarlett will help usher in the next generation of console gaming thanks to its built-in custom AMD Zen 2 CPU and Navi GPU hardware, and Microsoft says Scarlett's main design point is its synergy between its central and graphics processors.
It's so potent that Microsoft said it'll "eat monsters for breakfast" when it launches in Holiday 2020.
Best service: Xbox Game Pass Ultimate
Read Also: Microsoft to give early access with Xbox Game Pass Ultimate
Game Pass is the predominant service that's currently reigning the industry, and many publishers are trying to copy its popular formula. The service is $10 a month and provides access to over 100+ games on Xbox One consoles, and now PC. Gamers can download the games they want and play them online with friends or offline.
Microsoft also introduced a new bundled version called Game Pass Ultimate, which includes Game Pass on both PC and Xbox as well as Xbox LIVE for $14.99 a month. It's a huge value-oriented subscription that should explode on the market especially as game services are starting to ramp up.
Most promising service: Google Stadia
Read Also: Google Stadia will sell games a la carte
Microsoft is taking a more grounded approach to game streaming, but Google is going all-in. Stadia is a new fully-fledged game-streaming platform that has two versions: a free buy-to-play version that requires gamers pay to stream specific games from an a la carte store, and a $10 a month Stadia Pro subscription that offers access to a pool of games (similar to Game Pass).
We tried Project Stream, the lead-up to Google Stadia, back in October and found it to be the future of gaming. But the reality is we won't know how good Stadia is until we try it. The service has some interesting features like picture-in-picture broadcasts of friends' screens, game save sharing, and awesome accessibility, but it's also held back by latency issues/lag/connection disruptions.
Stadia should grow tremendously as more and more devs and publishers bring their games to the platform. It's essentially another major store to sell games in, and companies like Bethesda and Square Enix are bringing some of their biggest games over with Doom: Eternal and The Avengers, respectively. Even big games like Destiny 2 are crossing over.
Biggest disappointment: Halo: Infinite
Read Also: Halo: Infinite's E3 trailer should've been so much more
343 Industries squandered a rare chance at E3 2019. Halo: Infinite's new trailer wasn't triumphant, exotic, or explosive, nor did it really tap the old vein of hope the series was built off of. It was a disappointing clastrophobic and myopic slice of what's supposed to be a spiritual reboot for the series, but the trailer exemplified none of these core tenants.
Infinite should and could be so much more. This was the second time we ever saw Infinite in action, and while the graphics were good, there was no real meat and potatoes to the content. No feeling of epic and dire circumstances, no chaotic sequences of death-defying action, no real feeling of triumph or zeal.
Hopefully 343 Industries has something better when Halo: Infinite launches in Holiday 2020 alongside the next-gen Project Scarlett console.
Weirdest reveal: Konami's Turbo Grafx-16 mini
Read Also: Turbo Grafx 16 mini on the way from Konami
Konami is becoming quite peculiar in its old age. The company is best known for Metal Gear Solid, Silent Hill, and a handful of age-old classics, but instead of announcing a big new sequel or remaster collection, their big E3 surprise was a mini console adaptation of an obscure retro platform.
For some strange reason Konami is making a Turbo Grafx-16 micro-console. There will be three consoles--one for Japan, North America, and Europe--complete with their own games. Of course the Japanese PC Engine Duo comes with Castlevania Dracula X and the North American and European versions don't. Ugh.
No pricing or release date info has been revealed so far...and we find this a bizarre move for the company to make.
E3 2019 Showcase Winner: Nintendo
Nintendo's showcase was fantastic and had some internet-breaking surprises. Re-watching the show I noticed just how colorful, varied, and generally fun Nintendo's E3 direct was. No other presentation had such depth and emphasis on enjoyment, complete with a smorgasbord of indies, exclusives, and massive first-party blockbusters.
Nintendo's E3 presence was devoted to gaming's true soul of fun and smile-inducing goofiness and had lots of goodies to choose from. All in all it was a breath of fresh air after the grim and desultory tone of violence set forth by big marquee AAA titles.
Keanu was huge, but Banjo-Kazooie in Smash...that caused massive meltdowns everywhere. And that Zelda Breath of the Wild sequel! EXCITE!
Highlights of Nintendo's show include:
A sequel to the Zelda Breath of the Wild was confirmed, set to take place in Hyrule complete with action-RPG mechanics like the original Switch game

Banjo-Kazooie are raring to go in Super Smash Bros. Ultimate in Fall 2019

Link's Awakening, the classic Game Boy adventure reborn on the Switch with a beautiful style and a new dungeon editor

Animal Crossing: New Horizons, delayed into 2020 but looks so damn cute and whimsical that no one minds

Astral Chain, the new IP from PlatinumGames, blends stylish DmC-style action with a unique co-op mechanic

Pokemon Sword and Shield got a few highlights, but the Pokedex news was massively disappointing

The Witcher 3 is coming to Switch!

Daemon x Machina brings futuristic mech battles to the Switch

Marvel Ultimate Alliance channels old-school arcade beat-em-up action and legit looks more enjoyable than the new Avengers project
Other games to look out for:
The Outer Worlds - Obsidian's new ambitious RPG is basically Fallout New Vegas in space, complete with singleplayer story, FPS mechanics, lots of customization, and tons of freedom. Coming October 2019.
Blair Witch - This one came out of left field. Bloober team is making a psychadelic horror game set around the Blair Witch mythos. Coming August 2019.
Jedi: Fallen Order - Respawn's new Star Wars game is singleplayer-only and looks like Uncharted meets Jedi Academy. Coming November 2019.
Marvel's Avengers - Crystal Dynamics and Eidos Montreal are making a four-player service game set around the Avengers. No gameplay was revealed, and it sounds a bit iffy, but it could be huge. Coming May 15, 2020.
Final Fantasy VIII: Remastered - It's not a fully-fledged remake, but it'll have enhanced graphics for all platforms. Coming in 2019.
Elden Ring - FromSoft is making a new Souls-like set in an open world, complete with story and lore written by George R.R. Martin. Release TBA.
Deathloop - Arkane's new IP has incredible style and looks and sounds pretty damn cool. Release TBA.
Ghostwire Tokyo - Tango Gameworks is making a new IP that blends spookies with an unforgettable anime flair. Release TBA.
Halo: Infinite - Still holding out hope here as 343i keeps crafting their "spiritual reboot" Halo 5 sequel. Coming Holiday 2020.
Battletoads - It's finally happening. In 2019, the warty toadboys are back for some beat-em-up mayhem for Xbox One and PC. Coming 2019.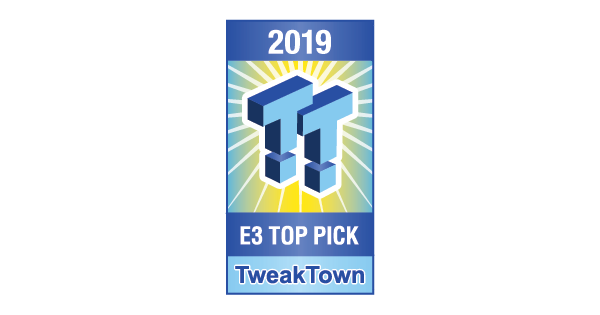 We openly invite the companies who provide us with review samples / who are mentioned or discussed to express their opinion. If any company representative wishes to respond, we will publish the response here. Please contact us if you wish to respond.