GIGABYTE P34W V5 Laptop First Impressions
How were the first moments with GIGABYTE's fifth version powerful P34W laptop? Join us and take a look.
Published Mar 25, 2016 7:11 PM CDT
|
Updated Tue, Nov 3 2020 6:58 PM CST
2 minutes & 3 seconds read time
Sometimes you just need power, and lots of it
The choice of a laptop is as much a personal decision of aesthetics as it is an issue based on your budget. In an ideal world, we'd all like to have the absolute most powerful laptop available, with battery life that lasts for days while playing Crysis 3 at maximum settings and getting 60+ FPS. Unfortunately, that's just not entirely possible. But what is possible is finding a laptop that checks most of those boxes while fulfilling the majority of your most pressing needs.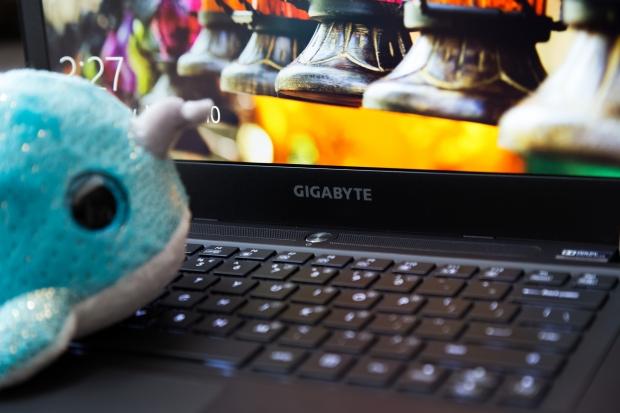 The GIGABYTE P35Wv5 is the fifth iteration of a successful line of workhorse laptops. The box that it comes in is a little unassuming, given the relative bargain full of power that sits waiting underneath. A simple cardboard box is what separates you from your destiny. Well, your new laptop.
Inside is a small device that doesn't have a "gaming" look to it, nor does it really stand out at all. It's industrial, plain, but in an understated and attractive sort of way. On the surface, you can tell that this laptop is all business. The case is aluminum on top with plastic on the bottom and the bezels around the screen are thicker than on even their premium line. But that's not what this is. It's not premium, but it is well-built, though.
The chassis exhibits no creaks, groans or noises when poked, prodded or other pressure is applied to it. This is definitely a workstation, but a thin one. And a light one. And an oddly powerful one. Inside is a well-rounded Intel Core i7-6700HQ that runs at a nominal 2.6GHz with four cores and eight threads. That's paired with an NVIDIA GeForce GTX 970M, though with 3GB of VRAM instead of the top-end 6GB. So far, it hasn't had much of a negative impact on testing, but the full shebang will show you just how fast this bad boy is with games.
One thing that concerned me initially when I opened it up for the first time was how dim the screen was. Colors are good, viewing angles are great, and there's little to no backlight bleed either, it's just so dim! Then I realized my folly, that there's a utility that GIGABYTE includes to control brightness above and beyond what the buttons alone can do. The lesson? Don't assume without a little well-placed investigation. Or just RTFM.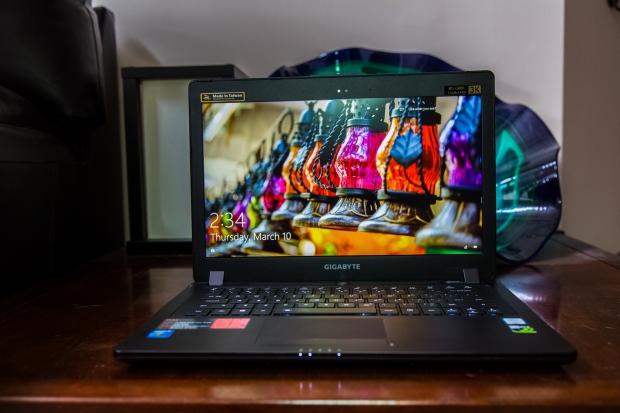 What could possibly go wrong from a laptop that checks all the right boxes? Well, sometimes it's that attractiveness that properly sells laptops, so there's that industrial quality. And the keyboard is probably a bit spongy for most people's liking. That, and bezels that are thicker than most I've seen for some time. But what if it works well enough? What if it's the reliable ol' brick of a laptop that we all get along with, but we don't like it? There's always a distinct possibility that the device we use is not quite the device we expected to use. This journey is only just beginning, however.
PRICING: You can find products similar to this one for sale below.

United States: Find other tech and computer products like this over at Amazon.com

United Kingdom: Find other tech and computer products like this over at Amazon.co.uk

Australia: Find other tech and computer products like this over at Amazon.com.au

Canada: Find other tech and computer products like this over at Amazon.ca

Deutschland: Finde andere Technik- und Computerprodukte wie dieses auf Amazon.de