Introduction & High-End QHD Gaming Monitors
I've been wanting to do a larger article about displays for a while now but thought it would be better positioned at the end of the year to talk about all things monitors, resolutions, refresh rates and variable refresh rates technologies in NVIDIA's G-Sync and AMD's FreeSync.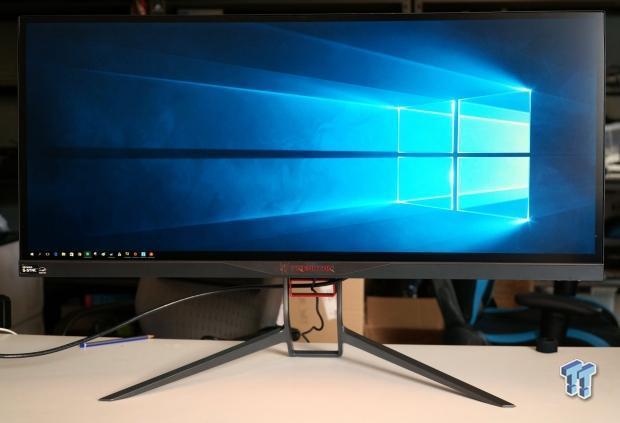 Up until this year, we were mostly swimming in 1080p gaming monitors, with higher resolution panels being limited to professional and workstation displays. Sure, we had 30-inch 2560x1600 monitors years and years ago now, but they've been stuck at 60Hz. This year, we saw the introduction of 4K gaming monitors with 60Hz refresh rates and FreeSync and G-Sync technologies on offer, but they're boring. 4K is boring. Yes, you read that right - I think 4K gaming monitors are boring.
Personally, I'm a huge UltraWide enthusiast and think the things that LG and Acer did this year in the UltraWide market are far more important. 27/28-inch displays are too small for 4K gaming, and this is something I've wondered for a while: why don't ASUS, Acer, LG and Samsung make 30/32-inch 4K monitors with 60Hz refresh rates? I'd buy the hell out of that.
High-End QHD Gaming Monitors
We kicked off the year with 2560x1440 gaming displays arriving with the ASUS ROG Swift PG278Q rocking a refresh rate of 144Hz, boasting NVIDIA's G-Sync technology and 1ms response time - it was held back only by its TN panel technology, versus the superior-looking IPS technology. But, we quickly saw IPS panel domination in the middle of the year with the 144Hz-capable Acer XB270HU and its QHD resolution 2560x1440, also including NVIDIA's G-Sync technology.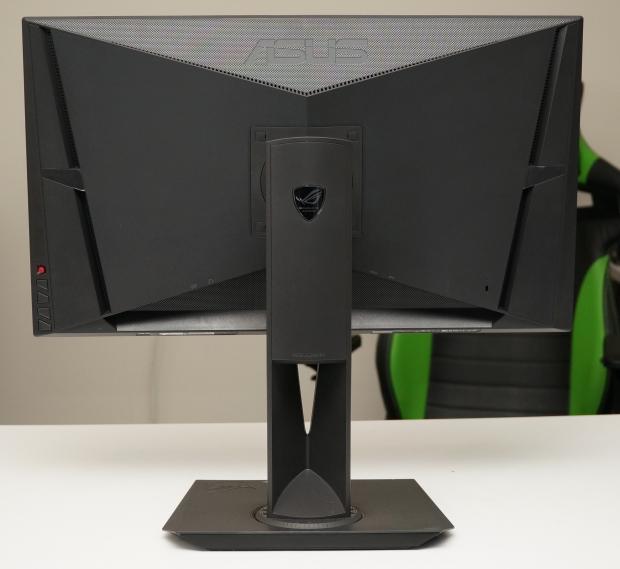 Rounding out the year ASUS came out with its latest ROG Swift PG279Q, featuring everything its predecessor brought to the table and more. The ASUS ROG Swift PG279Q had its QHD resolution, an upgraded IPS panel but 4ms response time, NVIDIA's G-Sync technology, but an upgrade from 144Hz to a huge 165Hz. While only a very slim portion of hardcore gamers would tell the difference between 144Hz and 165Hz, ASUS did it again. At 165Hz and 2560x1440, we're seeing something that was simply not capable of in 2014.
UltraWide Domination - The Revolution of Resolutions
The Domination of 21:9 UltraWide Monitors
Moving over to the UltraWide side of the monitor market, I think the 21:9 aspect ratio is a winner - and the improvements in the refresh rate and the additions of G-Sync and FreeSync on UltraWide is what sets it above normal 16:9 displays. Starting in late 2014 and into early 2015, LG had its 34UC97, with its 34-inch curved IPS panel boasting a 21:9 aspect ratio and resolution 3440x1440. Only held back by its 60Hz refresh rate and lack of variable refresh rate technology, it was an amazing display. A tour de force of 21:9 goodness, that was absolutely perfect for productivity and light gaming.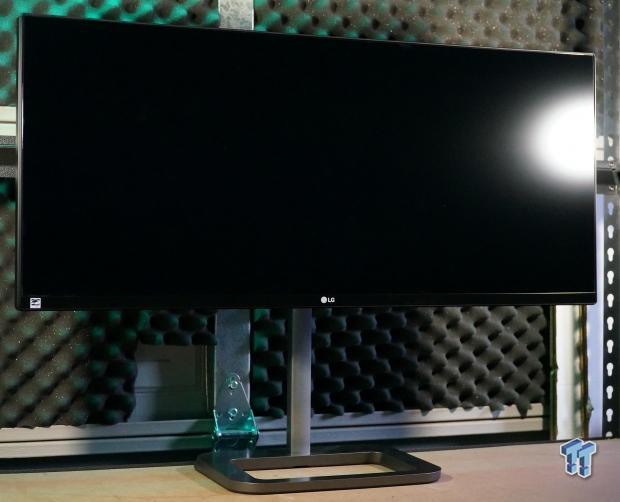 Everything changed when AMD's FreeSync technology reached the UltraWide scene on the 34UM67, but its 34-inch panel was only capable of 2560x1080 - a far cry from the heights of 3440x1440 on the previous 34UC97 release. Even the title of my review on the LG 34UM67 said "a preview of things to come" because while FreeSync on an UltraWide was good, it wasn't great because of the limited 2560x1080 resolution. FreeSync on a 34-inch UltraWide at 3440x1440 would've been huge at the time. But, it was still great to see FreeSync on an UltraWide display, but then everything changed, again.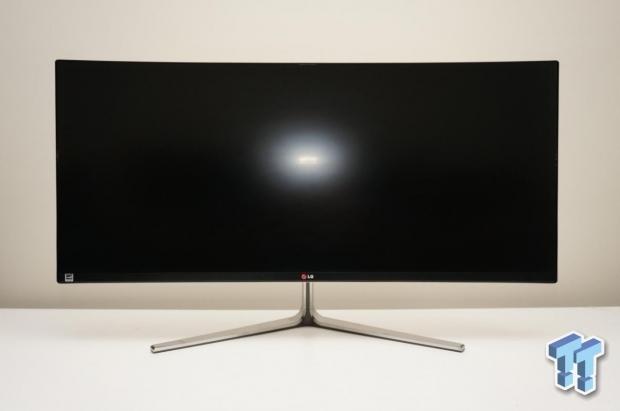 Not long after LG released its 34UM67, the company released its 34UC87C model, with some slight changes from its 34UC97 in late 2014. Where the 34UC97 featured Intel's Thunderbolt connectivity, it did not have a height-adjustable stand. This is where the LG 34UC87C came in, as it provided a great height-adjustable stand but dropped its Thunderbolt connectivity. It still featured the same 34-inch curved IPS panel with the same 3440x1440 resolution and 60Hz refresh rate, though. Still, no G-Sync or FreeSync... yet.
LG dominated the UltraWide scene throughout 2015 - but it wasn't doing so well in the QHD or 4K monitor markets, in my opinion. The QHD gaming monitor market was and still is dominated by ASUS and Acer. The 4K market is quite spread out with no clear 'winners' yet. LG came to excel in the TV market with its OLED sets, where we fell in love with the 65-inch curved 4K-capable OLED TV that LG sent us earlier this year, too.
21:9 UltraWide Gaming Monitors Arrive
Then, Acer dropped one of its best monitors ever - the XR341CK. Acer's XR341CK was a 34-inch Curved UltraWide display with a 34-inch IPS panel with its 3440x1440, which was a good start - then my eyes opened wider when I heard about the addition of FreeSync. Now we're talking, I thought - but then, the refresh rate can be pumped up to 75Hz! 75Hz versus 60Hz is a great jump, especially for the feel of 'smoothness' on your desktop, and more importantly, gaming. We loved the monitor, but its dominance didn't last long.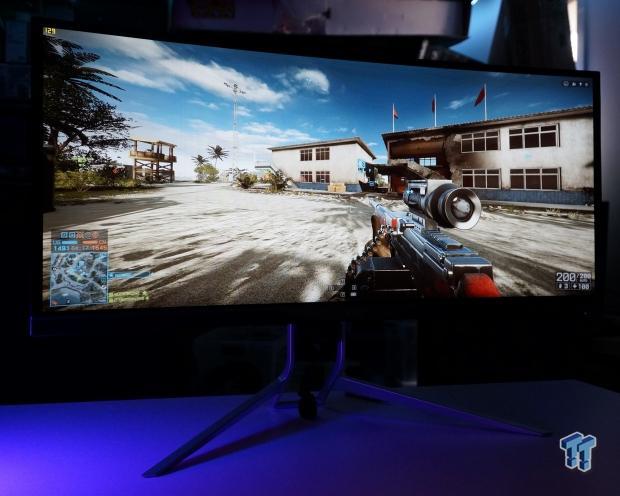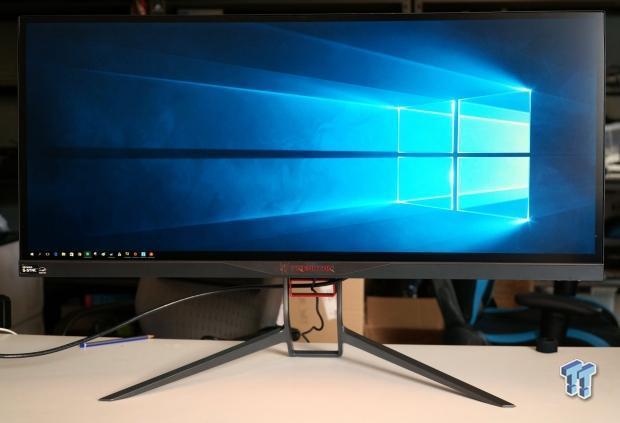 Acer went all-in with UltraWide gaming monitors by releasing the Predator X34. Acer's new Predator X34 was everything that the XR341CK was, except it offered NVIDIA's G-Sync technology and a much higher refresh rate. Where the FreeSync-based model drove up to 75Hz, the new G-Sync-powered Predator X34 took things to an entirely new level: 100Hz. Yep, 100Hz at 3440x1440 is freakin' incredible - I'm typing in front of it right now, as it is my daily driver. It's my dream screen until 34-inch Curved UltraWide monitors start hitting 120Hz and 144Hz next year at 3440x1440 - next year is going to kick so much ass.
What to Expect in 2016 & Oculus Rift and HTC Vive Coming Soon
The biggest changes in resolutions and refresh rates are going to come from DisplayPort 1.3, which will amp up the available bandwidth to 32.4 Gbps - an increase of 50% from the 21.6 Gbps on tap from DisplayPort 1.2. But it's not just DisplayPort that will provide huge resolutions and ever-increasing refresh rates, but it'll be VR headsets, too.
DisplayPort 1.3 allows up to 4K @ 120Hz, or 3440x1440 @ 190Hz
Right now, we're limited to 4K 60Hz and 3440x1440 at 100Hz on the Acer Predator X34, but in 2016, we're going to see these shackles broken and new heights reached. DisplayPort 1.3 will allow for 4K @ 120Hz, and even 3440x1440 at a huge 190Hz - yeah, 190Hz. On the lower-end of the spectrum, 1920x1080 will be capable of 240Hz, and so too will 2560x1440. It'll be a huge year for refresh rates, and I'm sure NVIDIA and AMD are rubbing their hands together with glee. AMD's new Radeon cards in 2016 will support DP 1.3, so I'm sure NVIDIA's new GPUs will, too.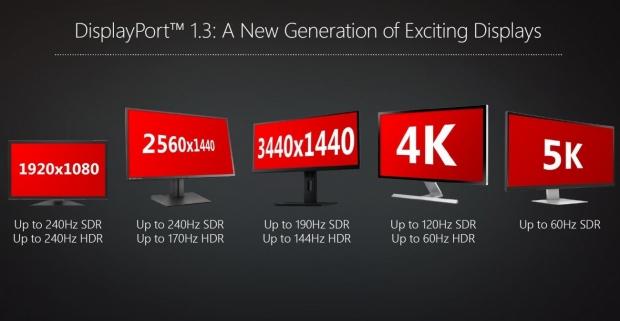 4K at 120Hz with G-Sync or FreeSync is going to be absolutely incredible, but I'm personally worried about the physical panel size. 28-inch panels aren't big enough to use 4K to its full potential, so I want to see some monitor manufacturers offering 30 or 32-inch 4K monitors with the glorious 120Hz refresh rate. When it comes to UltraWide monitors, I simply can't believe we're going to see 190Hz at 3440x1440... that's going to be absolutely incredible. The Predator X34's dominance will be short lived, especially when it has its predecessor clocking in at 190Hz. Ugh, I'm so excited!
Entering a new reality with VR
As much as I'm excited about display technology, resolutions and refresh rates, I'm just as, if not more, excited about the future of VR headsets. As an owner of both the Oculus Rift DK1 and DK2 headsets, I've also tried the various Rift prototypes at trade shows like CES and GTC, as well as the HTC Vive a few times along the way. At CES 2016 early next month, I've got a meeting booked with HTC to try out the latest iteration of the Vive and the nifty refreshed controllers. I'm beyond excited to see what HTC and Valve have done after they've teased a "very, very big technological breakthrough" with the Vive recently.
The HTC Vive will rock the following specs: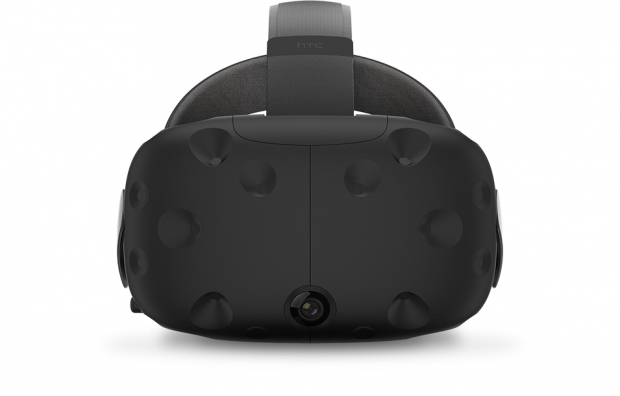 Resolution: 2160x1200 (or 1080x1200 per eye)
Display tech: OLED
Refresh rate: 90Hz
FOV: 110 degrees (or higher)
Input: SteamVR controllers
The Oculus Rift will feature: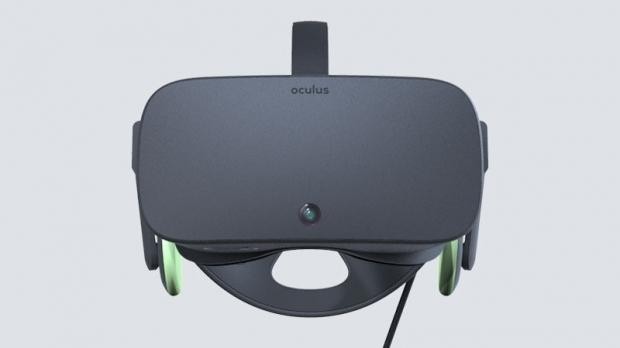 Resolution: 2160x1200 (or 1080x1200 per eye)
Display tech: OLED
Refresh rate: 90Hz
FOV: 110 degrees (or higher)
Input: Xbox 360 controllers (Oculus Touch controllers coming later 2016)
VR headsets are going to push PC requirements up, as you'll be driving much more resolution - 2160x1200 is a huge increase on the GPU required to run games - but it's not the resolution, it's the refresh rate. Both the Rift and Vive run 90Hz refresh rates, and for the optimal experience, you'll need to hit 90FPS minimum. Anything under that is going to result in judder and issues, and with the screen so close to your eyes, this is going to be a big problem. But with the next-gen GPUs on their way from both AMD and NVIDIA, we're not far away from gaming on a single GPU at 2160x1200 at 90FPS.
Oculus and HTC Battle & Final Thoughts
Oculus and HTC Will Battle it Out in the Real World, for the Virtual One
Where are we headed after 2016? Well, I think we're going to see both Oculus and HTC refresh their VR headsets rather quickly. I would dare say that Oculus will go down the route of pushing into the mainstream market with the Rift, at the cost of the enthusiasts. Now that Facebook owns Oculus, they'll want to see as many Rift headsets sold as possible.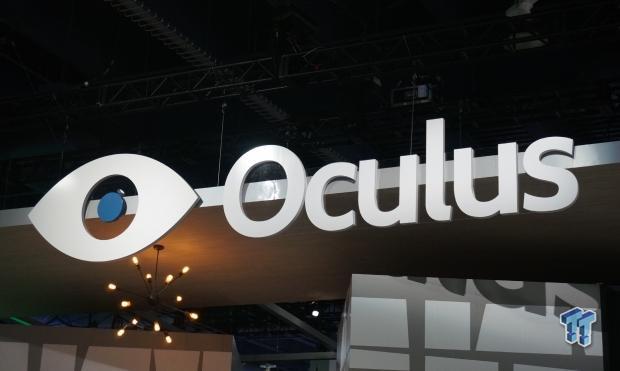 This isn't necessarily a bad thing, but I think Oculus will see that HTC is really biting into their market, and they'll be forced to put a fork in the road. Why can't Oculus offer a $300-$400 version of the Rift, alongside a more 'Pro' version of the Rift in something like the 'Rift 4K' or 'Rift Pro' that has a higher resolution display inside, better features, and the Oculus Touch controllers bundled in the package?
HTC, on the other hand, knows it's going to be harder for consumers to buy into the Vive experience due to its cost. But, the HTC Vive is a more premium VR experience thanks to the SteamVR controllers that come bundled with the Vive. This alone is going to be the big difference between the Rift and the Vive: controllers. I think Oculus will have more third-party support, but that doesn't always bode well, especially when it comes to VR controllers - something that's never been done in the third-party world before.
Final Thoughts
Every year, I think I'm more excited for the next, but after being pumped full of information this year at various trade shows and events like NVIDIA's GPU Technology Conference and AMD's RTG Technology Summit, I think 2016 is going to be an incredible year for display technology. Not only do we have huge advances with VR and AR headsets, but traditional displays are going to see massive changes.
DisplayPort 1.3 is going to usher in refresh rates on monitors that are simply impossible right now, especially 4K @ 120Hz, and 3440x1440 @ 195Hz. These refresh rates are just incredible, and when you mix in NVIDIA's G-Sync and AMD's FreeSync technologies, it'll make your head spin.
Most of the display side of things will kick start in the second half of 2016, which will give VR headsets a little breathing room. I think it's going to be the first time in history where people will actually want to buy a VR headset, and possibly not upgrade their LCD - and vice versa - people will skip VR, to upgrade their LCD to something like a 4K display with a 120Hz refresh rate.
Whatever you do, be careful of your display purchases in the next 3-6 months. VR headsets are going to be launching in the coming months, and after that, we're going to see an explosion of next-gen GPUs and completely next-gen displays. The future is so incredibly exciting; it's like Christmas morning every day of the week.