The top three eSports wonder kids of today
Here's three kids that will put your gaming skills to shame. All under 18 and all travelled the world owning noobs, jealous? We are a little.
Published
5 minute read time
Better than you and they know it
There's always that cliché that Asian kids can promptly whip your butt at any game of choice, at any age, anytime, anywhere. What if I was to tell you that there's a few under-18s that could certainly thrash you in certain competitive titles, but they aren't Asian and the game isn't StarCraft?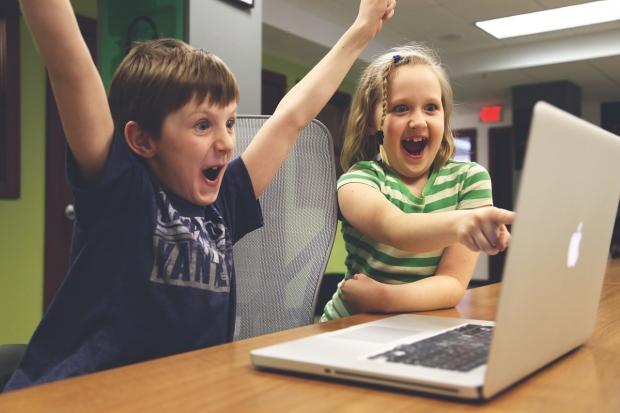 This article will cover three eSports 'wonder kids' of today's scene. These three players are currently or have recently been employed by eSports organizations, they've experienced a paid salary, and received all-expenses-paid trips around the globe in order to click a mouse better, faster and with more precision than others. One of these guys just won themselves over $1,000,000 at one single competition in USA.
The rise and the fall of a great player
The first person featured in this article also comes with the most upsetting story. Braxton 'swag' Pierce started his rise to fame playing in high-level Counter Strike 1.6 tournaments, winning the ESEA Season 11 Invite Division with his team 'Maximum Effort' before moving onto CompLexity for CS:GO.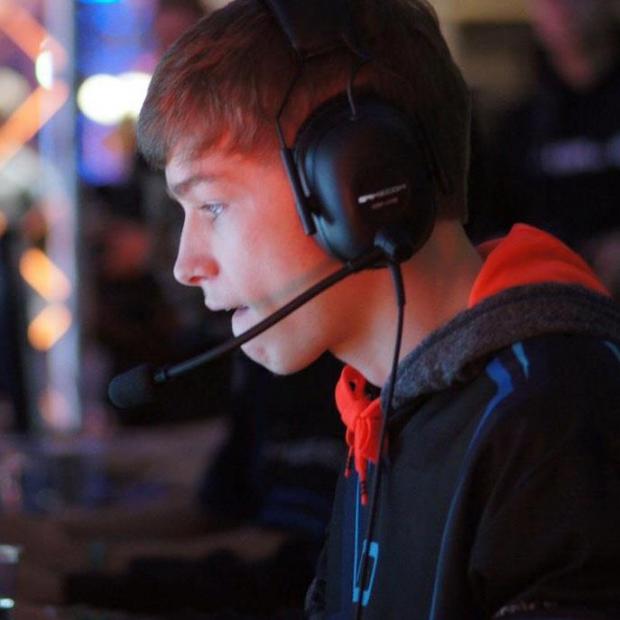 CS:GO saw Pierce place highly at the premier events of DreamHack Winter 2015 and ESL Major Series One: Katowice 2014, whilst taking home top trophy at the MSI Beat IT 2013 North American Qualifiers.
After this short and successful stint with CompLexity, Pierce moved on to iBUYPOWER, a team which would see his most success and ultimately also his biggest downfall. Racking up first place positions in the CEVO Professional Season 4 and ESEA Season 16 Global Invite Division finals, he also achieved some high placings at Gfinity and FACEIT international leagues. The down turn I have been talking about came soon after; news broke of a massive scandal in the works. Pierce and his team had been accused of purposefully 'throwing' an online ladder game. This was done in collaboration with a team in which they were scheming with and playing against.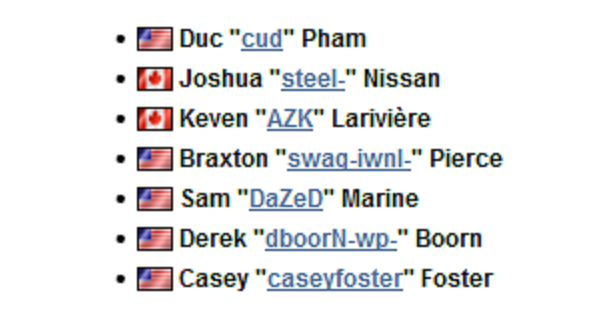 The throw was against a team ranked much lower than iBUYPOWER, meaning betting websites certainly had the odds in Pierce's favor. Why does this matter? Because iBUYPOWER players betted against themselves is the answer. All up, an estimated $10,000 worth of CS:GO in-game skins were won as profit of this betting scandal, seeing players lose a game on purpose in order to benefit monetarily. The short list below includes the bans across iBUYPOWER and its opposing team.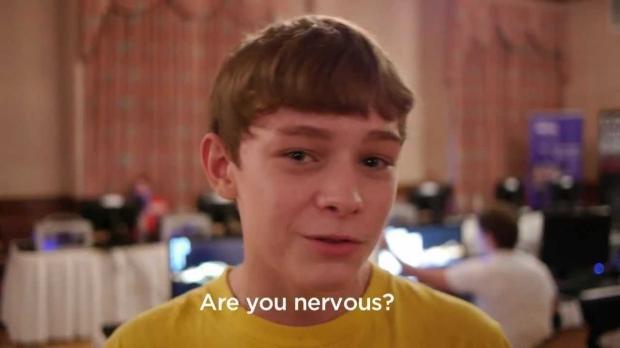 Once the information had been outed that this loss happened on purpose and the motive was named, global gaming organizations and even Valve themselves called for a permanent ban to be placed on all players involved. Although Pierce wasn't actually involved in betting skins himself, he was known to have been involved in the discussion and planning processes, meaning he copped a ban as a result.
Moving back to better times, Pierce was known not only for his slightly ridiculous in-game name (Swag), but also for his amazing in-game sense. Three years ago ESEA posted an incredible frag highlight video of Swag, naming him as a "15 year old CS 1.6 prodigy," showcasing his 1v1 clutch and team-down at ESEA LAN 11 against team Check Six (x6).
Another CS 1.6 highlight clip released by ESEA showcases Pierce utilizing the game mechanics of 'weapon pickup', throwing his FAMAS at an enemy on eco (pistol only round, in order to save money), making them take the time to automatically pick up and swap to it while Pierce proceeded to shoot them in the face. It's hard to explain, but watch yourself for the pure brilliance. Skip the video below to 1:20 to check the action.
Moving on to CS:GO, you can see some of his wits come into play yet again, utilizing the common CS:GO pub server trick of throwing your weapon as a distraction, confusing KennyS from French team VeryGames and allowing Pierce to win another 1v1 at yet another ESEA LAN event.
Too young, too soon. There has been talk of the ban being lifted well into the future, so here's hoping an older 'Swag' can make a comeback to the scene he once impressed.
The Aussie underdog
There's a large possibility that you've never heard of Justin "jks" Savage. This eSports wonder kid is one that I've thrown into the mix as an underdog. Also coming from a CS 1.6 background as seen with the previously-covered player, Savage has only seen a rise to the international scene recently.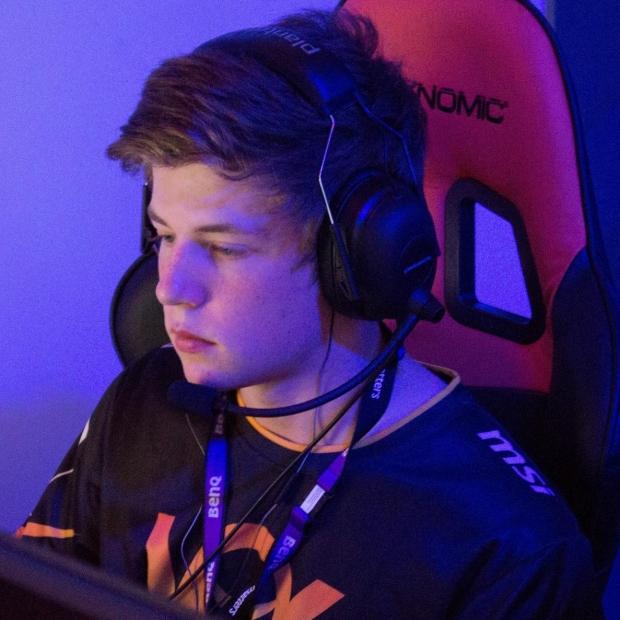 Currently competing in CS:GO global tournaments under the banner of a 'LA Renegades', Savage started off his CS:GO journey competing in local Australian CyberGamer tournaments, making the LAN finals series of the first CyberGamer Pro League, but was knocked out in the semi-finals. After many hours of training, Aussie top team Vox Eminor picked up Savage as a replacement for their outgoing Counter-Strike Aussie legend, TopguN. With some international tournament experience already under its belt, Vox Eminor helped train up Savage into the fragging beast he is today. If you're wondering about his CS 1.6 skillset, it was certainly high-class. Here's a short fan-made video about Savage playing in the popular Australian PUG system known as IPGN.
Now, on to CS:GO, Savage was listed as the man of the match against Team Liquid at Gfinity. This highlight video posted two months ago by MrTweeday helps showcase Savage's amazing reaction times and raw aim, something that will help propel him to the top tier for CS:GO in the future. This match saw him walk away with an impressive 59 kills at 21 deaths in total, meaning a total score of +38 frags against a top tier international team.
Last up is a feature video by the global Counter Strike media website HLTV. This video showcases exactly what I've been explaining to you above. This kid is a 'rising star from down under'.
While not achieving the wins or international prowess of swag just yet, jks is still very much in the scene and improving his skills towards domination in the future. Many have named him as the shining star of Renegades. I'm eager to see what he can produce in the near future.
Winning from the get-go
At just 16 years of age, Syed Sumail "Suma1L" Hassan has already taken a Dota 2 Asia Championships title home ($1.2m), won season 3 of the Dota Pit League ($126k), and smashed the competition in the grand finals of Valve's 'The International' 2015 event, seeing his team, Evil Genius', walk home with $6,634,660.68 between themselves.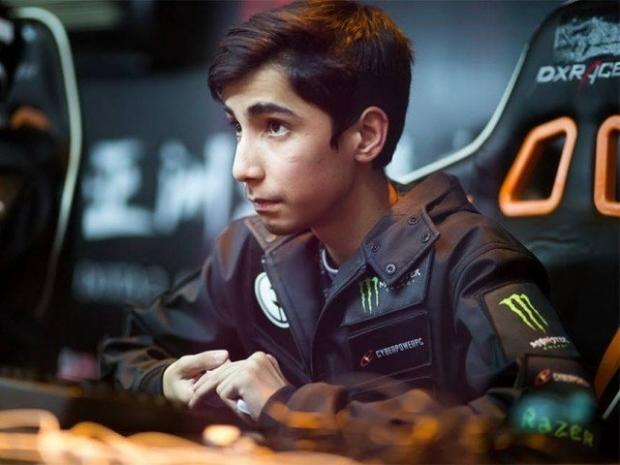 I have certainly saved the best until last, as Hassan not only has become one of the highest earning eSport players of all time, ranked at sixth in the globe of all time earners, but he's known nothing but winning since picking up the mouse and keyboard, making his impressive earnings in a short time period from (January 2015).
He began his Dota 2 addiction at only eight years of age, eventually being noticed by Evil Genius' 'UNiVeRsE' who pushed for Hassan's recruitment years later in January 2015. Hassan was well-known to some due to dominating the North American Elite League, becoming a highly-ranked player in in-house competitions, pushing for Evil Genius' to offer him a spot for the Dota 2 Pit League Season 5 finals in Las Vegas. A poor initial performance saw critics up in arms about his playing skill and young age, however, the next event attended by his team saw them absolutely blitz the competition. Not only was this an awakening for the global scene on the raw skill and game mechanical knowledge of Hassan, but the team also took home $1,200,000 for its efforts.
Impressed yet? Wait, there's more... Following this is another great performance at ESL One Frankfurt 2015, which saw this North American powerhouse team fall short to Team Secret in the grand finals, seemingly only pushing Hassan to greater heights as the next major tournament experience for him was certainly a memorable one.
The 'Holy Grail' of eSports right now is Valve's 'The International', seeing this well-known gaming company throw in $1,600,000 towards a prize pool which is then supplemented by the community spending money on in-game items. In pure 'wonder kid' fashion, Hassan also took home this event with the help of his team, securing himself a share of the $6,634,660.68 first place prize pool and a spot in Dota 2 history. Well-known for his 'Storm Spirit' plays, quick actions, and knowledge of critical game mechanics, this 'whizz-kid' certainly has many more years of eSports domination to come.
The wrap-up
This article has covered three amazing players across two major eSports titles. You've read about a range of players, from past Counter Strike wonder kids like 'Swag' to the current CS:GO underdog 'jks' and the Dota 2 sensation 'SumaiL'.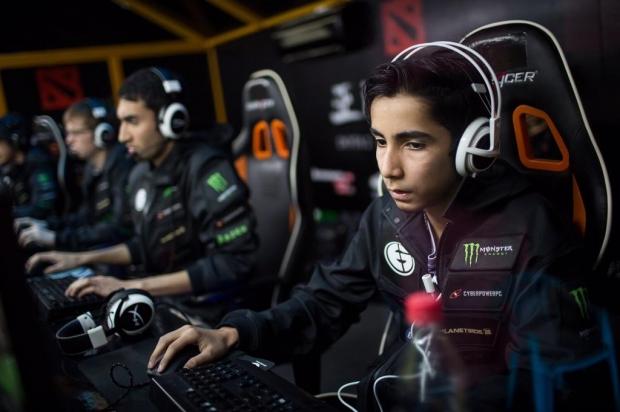 If you're reading this article and a single tear of self-recognized failure is rolling down your cheek, don't worry, there's plenty of older gamers out there too! But the eSports stars above certainly have bright futures ahead of them. Stay tuned for more gaming wrap-ups and stories. Want to read about something cool? Contact us on Facebook!
PRICING: You can find products similar to this one for sale below.

United States: Find other tech and computer products like this over at Amazon.com

United Kingdom: Find other tech and computer products like this over at Amazon.co.uk

Australia: Find other tech and computer products like this over at Amazon.com.au

Canada: Find other tech and computer products like this over at Amazon.ca

Deutschland: Finde andere Technik- und Computerprodukte wie dieses auf Amazon.de
We openly invite the companies who provide us with review samples / who are mentioned or discussed to express their opinion. If any company representative wishes to respond, we will publish the response here. Please contact us if you wish to respond.