Why eSports is every bit as worthy as traditional sports
Gamers are making serious coin, practising for 10 hours a day, and are celebrities in their own right. That makes eSports as worthy as regular sports.
Published
5 minute read time
The low-down
A lot of people don't like 'nerds', we get that. But what if some of these gamers are making serious coin, practising for 10 hours a day and are celebrities in their own right? We're here to point out that eSports may be just as hard and rewarding as traditional sports.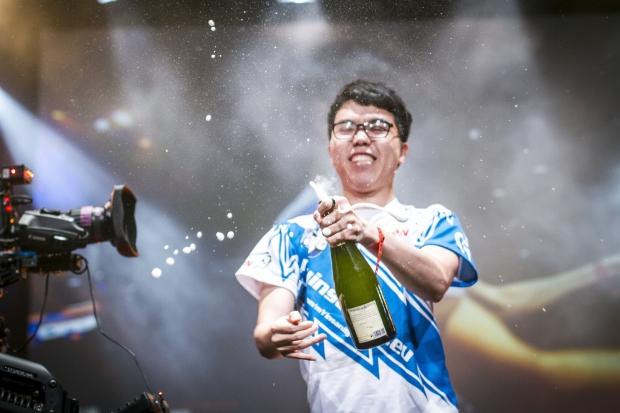 We're seeing a rise of 'professional gamers' globally and it's not always a pretty profession. Ranging from Korean StarCraft II celebrity-status players practising for 10 hours a day in their crowded gamer houses to Chinese Dota2 teams fighting it out on stage for their share of 10 million dollars covered live on TV by ESPN. This article isn't poised as an attack at those who don't think eSports is the 'real deal', it's here as an informative piece to let you know that there's much more to the gaming world out there than you might know.
The Money
It's not all basement-dwelling nerds as many of us expect. If you're going to make it big in eSports in this day and age, you're going to expect some money to come along with it and you're going to have to look presentable at the same time.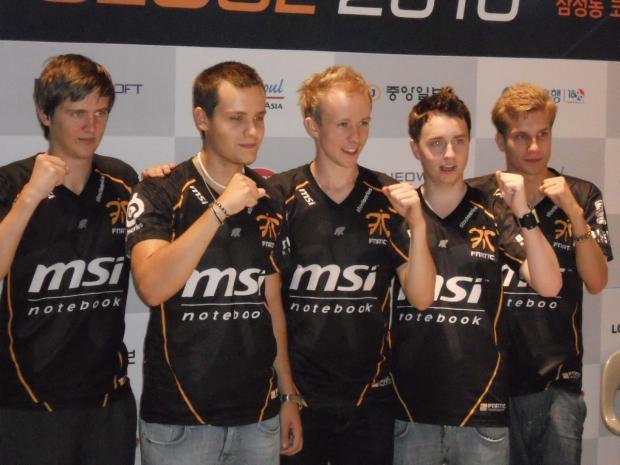 Starting off with the middle ground, you can see that some of the European and American Counter-Strike: Global Offensive teams are getting paid around $3,000 USD per month as a salary in order to play video games. Doing the math, $36,000 per annum doesn't exactly sound like a big deal, but let's break it down further.
This payment may be completely tax free and doesn't make any mention of their living conditions. You'll find that bundled with this is live-in gamer houses with supplied utilities, bedding, electronics and food. Now that we've established that their living expenses are basically nil, you'll also find that many of these guys are making a fair share of money through streaming game play on websites like Twitch.TV, making YouTube videos, selling merchandise, and also receiving sponsor benefits.
Then in come the tournaments. Gaming competitions of yesteryear saw inconsistent prize pools of $10 - 150k for games like Quake, Counter-Strike and Alien vs. Predator, whereas we're now seeing the dawn of million dollar events and consistency enforced by the developers themselves.
First and foremost is the console holy grail, being Activision's $1m Call of Duty comp held each year and pulling in teams from qualifiers all over the globe to compete on a central American stage for the prize. Expanding out is Valve's community-funded Dota 2 tournament called 'The International' which saw a prize pool of over $10.6 million in 2014 and guaranteed each member of the winning team to walk away as a millionaire once the tournament was completed. CS:GO is also now hitting the big time with American tournament organizers ESEA and the European giant ESL announcing a partnership to offer up $1,000,000 for this first person shooter in 2015.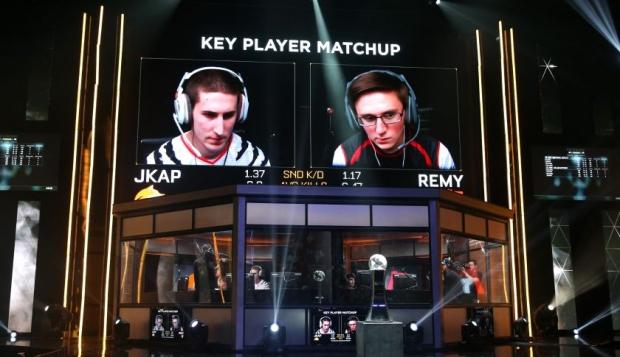 It all sounds pretty good now, right? Unfortunately it takes quite a while to get to this stage and not everyone can earn the big dollars, let alone stay there for long. The wide world of eSports is still in its infancy with few gamers boasting big wins, but for every championship NFL footballer, there's a lot of other players that never make it to the Super Bowl.
Full-time 'hobby'
Originally starting out as a hobby for many after study or work, eSports certainly can be seen as more than a full time job.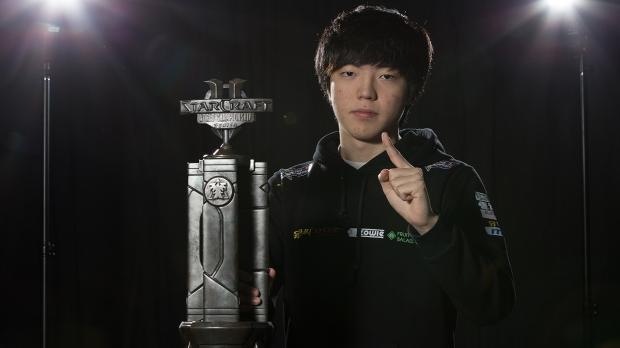 As touched on previously, the practice schedule of any eSports athlete is certainly not an easy task. Many gamers are playing between seven and 12 hours per day leading up to major events and that encompasses almost every team - ranging from the bottom pick to the fan favorites. When comparing this to traditional sport, it's obviously not taxing physically in the sense that a professional athlete may work out three times a day, but it should be understood that the mental fatigue involved is something of the highest degree.
In order to concentrate for long sessions running at high on adrenaline, the elite will often eat a very balanced diet, partake in physical activity like weight lifting (see image below of Polish CS:GO player Pasha) or running, as it's known that a healthy body assists in a healthy mind. If you want to have the quickest reaction times and make hundreds of decisions under constant pressure, you want to be at the top of your game whenever possible.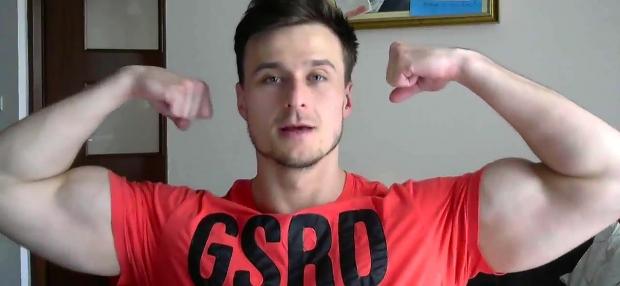 Touching on the Korean aspect yet again, the cliché is for this StarCraft-bred country to have the hardest working players of all time. It's not uncommon to hear about professionals playing for up to 11 hours a day, 7 days per week leading up to big events, crammed into their tiny gaming houses, sleeping four to each bedroom.
When it all boils down
Skip forward to the event itself and you're on stage in front of 5,000 screaming fans in the flesh, 40,000 watching online and another 10,000 with in-game item or real money bets on your tournament outcomes and this is when the pressure really hits.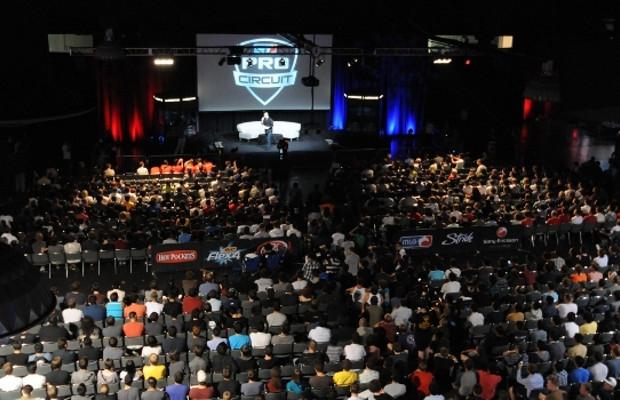 Many of these professional gamers will have over 2,000 hours in their game of choice (depending on how old it is) and almost all of these hours will have lead up to a single moment. The stress levels are high and often it is hard for a young person to deal with this level of pressure. Not only do they have inadequate life experience, there is a severe lack of coaches (in and out of game) and support staff behind them as seen in traditional sporting fields. If you're having a rough time out there on stage, there is no sports psychologist to come back and talk to.
Most professional gamers are young and ages range from 18-25, seeing anyone above this bracket is generally considered quite old to be in the business. Once again referring back to traditional sports, being of a younger age, you're able to practice longer, harder, recover more quickly and also naturally have better reaction times. This helps show that the burnout for players is quite high. In recent times we have seen a few different professional gamers come out with personal issues, whether it be within themselves or inter-team conflicts as a relation of stress - there's no denying that the pressure placed on these young adults is quite severe.
What else can be learned?
So, now we've covered things like salary, prize pools, the effort required to make it to the top and high burnout rates of competitors, what else is there to know?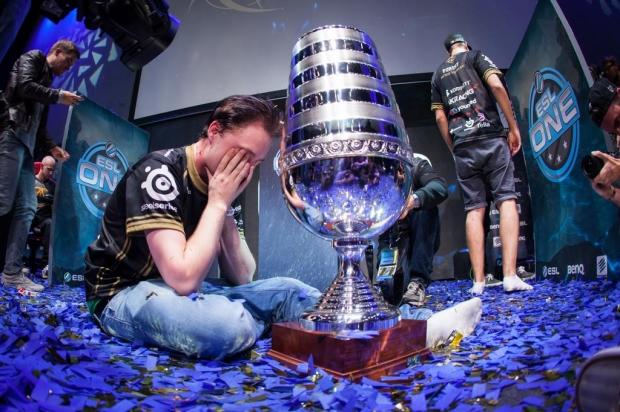 As mentioned previously, there are a wide range of players who haven't made it to the top. Obviously not everyone can be the best and there are quite a few current or ex-professional gamers out there. When I asked a professional Heroes of Newerth player I used to sponsor (David 'Wytaliba' Ashwell) to talk to some high-school aged children about his experiences playing at Dreamhack and abroad in Europe, his answer to me was simple: "I won't, and you need to tell them to focus on school before eSports".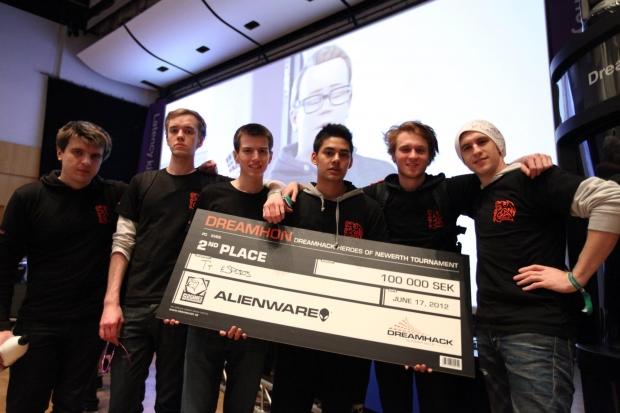 For the vast majority that don't make it to the top, they usually end up located within the stereotype of 'nerd gamer', often playing out of home and scrounging together community donations and loans in order to get to gaming events - sponsorship at lower tiers is rough, often trivial (free mouse pads!) and there has been an extensive history of organization owners screwing over their players due to bad business sense, bad intentions or just lack of experience. Luckily for Wytaliba, he had an engineering degree to fall back on, and after his retirement from eSports, he was able to slot himself into a 'normal' job.
Finishing Up
So, there isn't always a happy ending and it's important to have a backup plan if it all goes south. For those who do make it to the top, it is often rewarding, but still extremely stressful.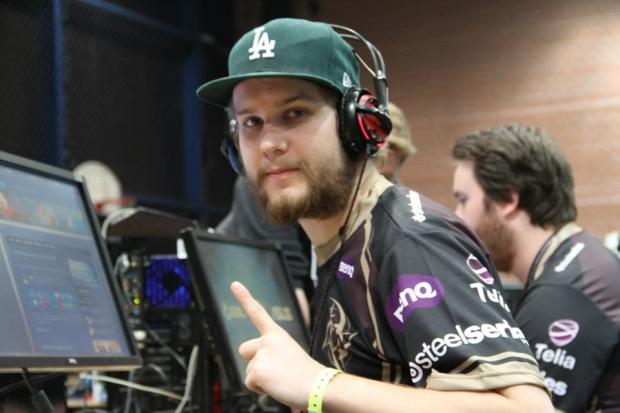 In closing thoughts, professional StarCraft II player Jared 'PiG' Krensel mentioned to me in a chat a handy comparison that can be drawn between the traditional sporting codes and eSports:
"It's not physically demanding, but in terms of co-ordination, speed of reactions and the complexity in the games, it's often just as hard or harder. Because there isn't as much infrastructure, success is based a lot more on ones ability to learn, teach and practice on one's own rather than learning and following in the path of other athletes."
If you find yourself watching an eSports tournament or looking at their relevant social media, have a think to yourself about how much of a prevalent role their characters, achievements and sponsorships play when compared to traditional sports, you may be surprised.
PRICING: You can find products similar to this one for sale below.

United States: Find other tech and computer products like this over at Amazon.com

United Kingdom: Find other tech and computer products like this over at Amazon.co.uk

Australia: Find other tech and computer products like this over at Amazon.com.au

Canada: Find other tech and computer products like this over at Amazon.ca

Deutschland: Finde andere Technik- und Computerprodukte wie dieses auf Amazon.de
We openly invite the companies who provide us with review samples / who are mentioned or discussed to express their opinion. If any company representative wishes to respond, we will publish the response here. Please contact us if you wish to respond.