What happens when you don't play by Valve's rules
What exactly happens to teams and players that partake in activities like betting rings and match-fixing scandals? Valve isn't kind.
Published Wed, May 6 2015 9:12 AM CDT
|
Updated Tue, Nov 3 2020 6:59 PM CST
The low-down
In the recent past, there's been a few issues based around CS:GO teams participating in match-fixing, betting scandals, or other foul play issues in which Valve has dealt with swiftly, effectively and as some say, harshly.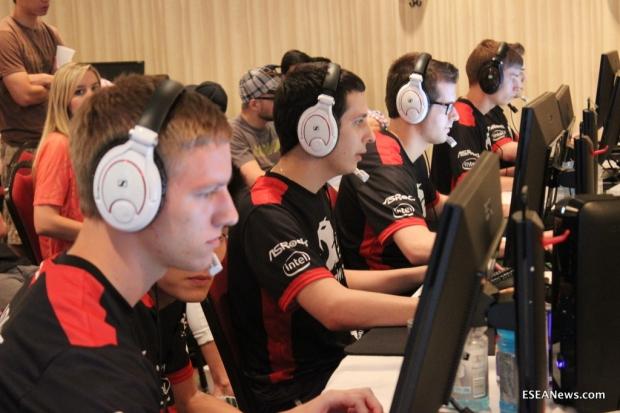 This piece is in by no means meant to be a critique of Valve's actions or poised to play the blame game against those in which have been punished by Valve or their associates, but you should read this article with one thing in the forefront of your mind - 'If I cross Valve in an eSports sense, this could happen to me too'. The players haven't been sued or taken off to jail, but they have effectively had their whole careers ruined thanks to some actions completed and decisions made.
The beginning
As mentioned previously, this article will be covering the happenings in CS:GO, not really touching on issues that have happened within the Dota2 scene based around match-fixing or betting scandals.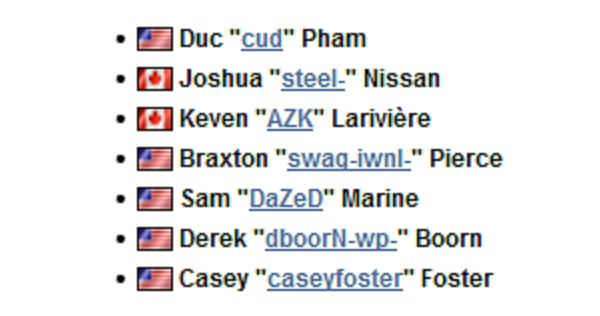 The first large-scale scandal that comes to mind is that of seven professional players from America and Canada being banned as result of a match-fixing and betting scandal in what reports claim to be over a $10,000 sum of in-game skins. This happened over one single online match with the teams involved being iBUYPOWER and Netcode-Guides.
These players partook in what is known as a 'thrown game', losing an online match on purpose and betting against themselves on a popular skin betting website CSGO Lounge. On this website, you can bet your virtual game skins for or against teams just as you can money on the football or horse racing. These two teams conspired to ensure the favorite team (thus extending the winning odds) would lose the match and a major profit of skins would go towards all who bet on the event.
ESEA and Valve took whiff of this issue through various means and it must also be pointed out the the game loss wasn't exactly easy to believe. There has been reports that the favored iBUYPOWER team were running at the enemy team with knives out and making it fairly obvious that something was afoot.
The repercussions involved a life-time ban by Valve from all of their major tournaments, seeing many major event holders follow their lead and throw the players on a ban list. Not only was this a huge disappointment to all fans involved, but one of the players involved was 17-year-old Braxton "Swag" Pierce who was well known internationally as an extremely talented up and coming player.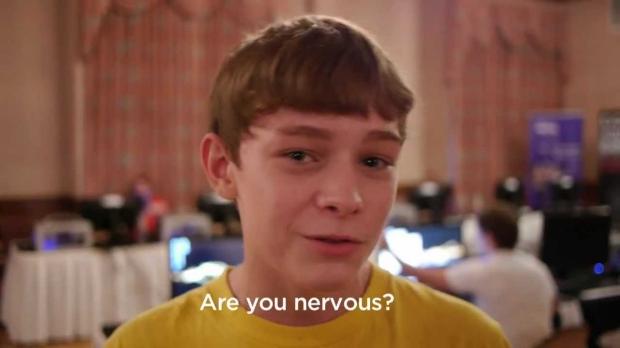 If you know Valve, you'll know that they'll barely speak publicly about anything, however, this ordeal was enough to see them have their say, stating: "all together, the information we have collected and received makes us uncomfortable continuing any involvement with these individuals. Therefore we will be directing our CS:GO event partners to not allow any of the following individuals' participation in any capacity in Valve-sponsored events." They went on to say "Professional players, their managers, and teams' organization staff, should under no circumstances gamble on CS:GO matches, associate with high volume CS:GO gamblers, or deliver information to others that might influence their CS:GO bets."
The actions of these players also drew ESEA to mention "to be clear, after these events originally took place in August, 2014, ESEA put into place a policy that explicitly prohibited players, team managers, or team sponsors from betting on their own matches. We strongly encourage all organizations, regardless of their affiliation with Valve, to mirror and enforce these bans so that a clear message is sent - there is no place for match fixing in professional gaming."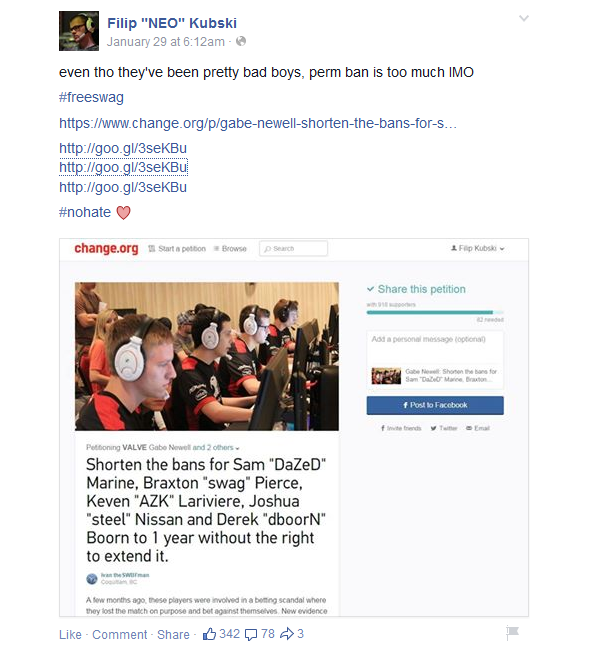 17-year-old "Swag" spoke up on his Facebook page claiming that the ban was necessary and deserved in order to set a precedent to all further offenders, no matter how disappointing it may be for him personally. Others did not agree, seeing all-time Counter-Strike great Filip "NEO" Kubski publicly claim the ban is too harsh and should be time limited to around 12 months.
Heading over to Europe
Fast forward a short while and we take you over to France. Professional CS:GO player Robin "GMX" Stahmer was unhappy that his French squad Epsilon had removed him from their team, stating that his former team mates were involved in a match-fixing scandal of their own.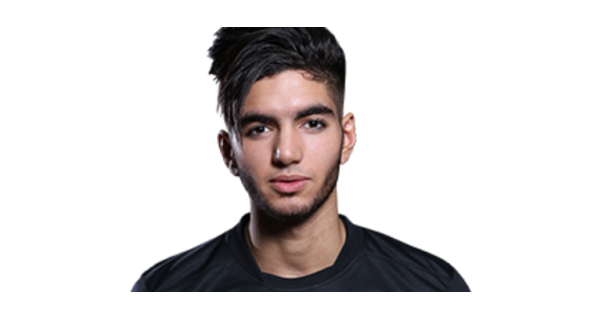 The biggest issue around this in the early days is that of the possible involvement of one player, Adil "ScreaM" Benrlitom, who is commonly known as one of the best CS:GO players of all time due to his amazing aiming prowess.
This allegation saw the Epsilon organization suspend their squad immediately with a rather long statement that read: "it became apparent yesterday that a statement from our ex player, GMX, had surfaced accusing his ex team-mates of throwing a game some months ago. We at Epsilon had absolutely no prior information about this situation and were as shocked to read this as everyone else. Since this information came to be known, we have been working behind the scenes to gain as much data ourselves and also liaising with other bodies within the CS:GO scene such as Valve.
Firstly, we at Epsilon would like to make it clear that we absolutely do not condone cheating and exploiting systems in any way. We have now decided to suspend the whole CS:GO team pending the results of ongoing investigations by both Valve and ESEA. We will of course provide any more information, both when we have it, and when it is relevant to do so."
To the relief of many fans, GMX spoke up soon after, commenting that ScreaM did not have any involvement in this ordeal and further stated that he simply forgot to mention that his ex-team mate was completely innocent of all claims: "I did this under anger, and in this act, I forgot to say that my former team mate ScreaM, didn't know about this throw. I've talked a bit with Adil [ScreaM], and in my anger, I forgot he didn't know about it. I don't know yet if they told him about it or not, but I didn't."
ScreaM also reassured his fans, stating on Twitter that he was innocent and he will just have to ride out the scrutineers process by Valve and all others involved.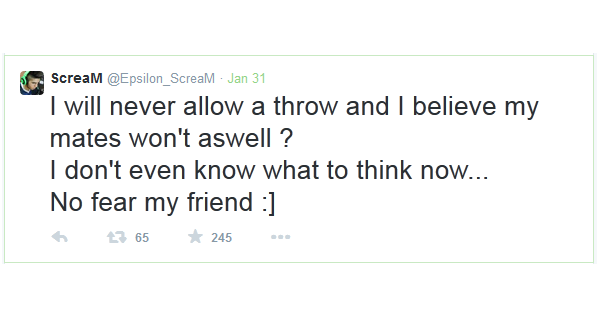 This scandal ended up with a confession video being posted by Joey "fxy0" Schlosser admitting that the match in question saw him play badly on purpose, alongside a public banning of Kevin "Uzzziii" Vernel and the previously mentioned ex-team mate "GMX". Fans rejoiced as "ScreaM" was let off the hook, but it still did not dampen the issue that three more pros had been banned and another scandal has taken place.
These players were originally listed for one year ban, but this was then extended to lifetime in order to match the bans imposed on the American and Canadian players as mentioned above.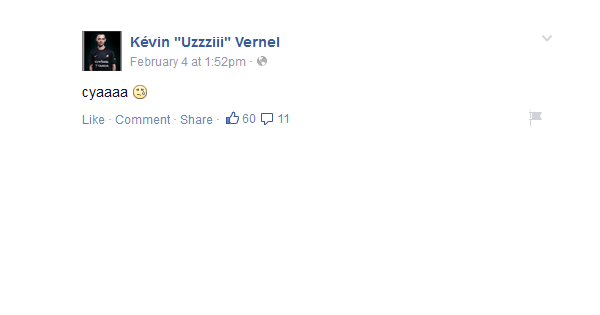 Keep on fighting
Much to the joy of all CS:GO fans, the company iBUYPOWER released a statement showing that their previous team being banned would not ruin their love for the game, pledging to support it into the future, later announcing a $5,000 online invitational tournament.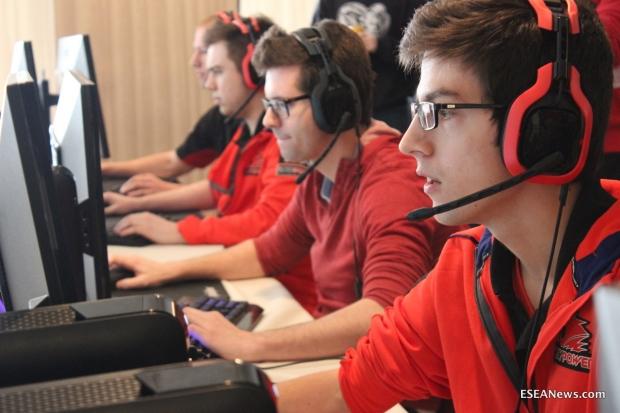 Banned Canadian player Joshua "Steel" Nissan spoke up on his Facebook page apologizing for his actions and stating that he will look forward to helping support the local and international communities into the future. He pledged to continue streaming on his Twitch.TV channel and commenting that "I am still a host of knowledge about Counter-Strike. I will try to make all of this information available to everyone for free. It's the least I can do."
Unfortunately Epsilon has seemingly not dove into the CS:GO scene again just yet, however, there has been rumours circulating of their sole player ScreaM being in talks in order to make an international powerhouse line-up. It is not certain that this team will join Epsilon as the rumours point more towards SK-Gaming being their host, but nothing is certain until contracts are signed.
So, what does happen when you don't play by Valve's rules? You get the horns. Not only did Valve issue a lifetime ban to these American, Canadian and European CS:GO professionals, all other major global gaming organizations bar DreamHack joined the cause.

This means that not only have these players effectively made themselves unmarketable due to scandals, they are even unable to play under their own ownership at various events rendering their occupation as a professional gamer basically useless. We haven't seen reports on if any of these players have moved into full time streaming or management positions, but a couple have stated that they have now entered the wonderful wide world of 'real life'.
PRICING: You can find products similar to this one for sale below.

United States: Find other tech and computer products like this over at Amazon.com

United Kingdom: Find other tech and computer products like this over at Amazon.co.uk

Australia: Find other tech and computer products like this over at Amazon.com.au

Canada: Find other tech and computer products like this over at Amazon.ca

Deutschland: Finde andere Technik- und Computerprodukte wie dieses auf Amazon.de