Critical analysis of gameplay in order to further your skills
If you're looking to improve your gameplay, tips for critical game analysis lie within. Study the pro's in a better way and translate it to your skill.
Published
5 minute read time
You have to learn how to learn
The title sounds a bit silly, right? In my experience with high-level Australian CS:GO, the amount of people who would watch replays with glazed over eyes and not take in any proper information always managed to surprise me. Don't waste your time, learn some tips and tricks on how to improve.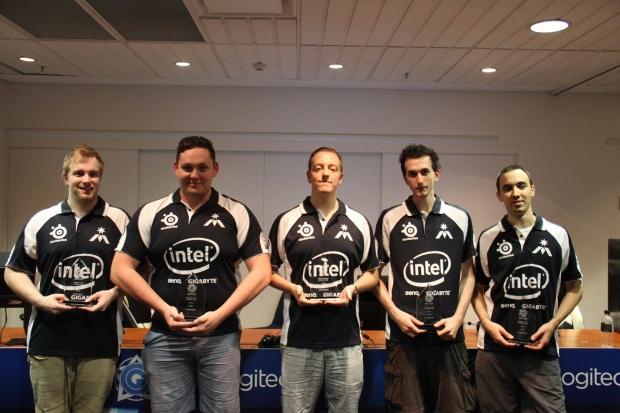 This quick guide will help you with almost any eSport game, take some notes and try to think about how my words can help you improve - this is by no means the be all and end all guide and I'm not going to tell you step-by-step how to become the best player, I'm realistically hoping that you can take a few pointers out of what I have to say and put them into practise when training for your next tournament or trying to climb up a few matchmaking ranks.
Starting to sound like university?
If you're already worried that this is going to be hard, it's really not. There's a few things that will probably sound very obvious when I point them out, but they're likely things you're glancing over completely in your training or haven't thought of implementing for yourself.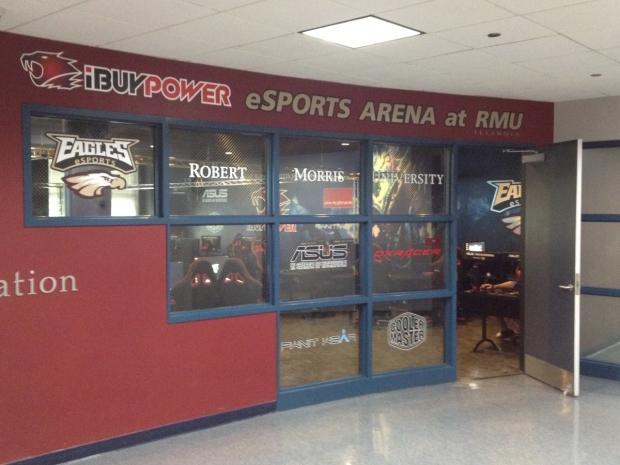 I'll go over a few simplified tips that I found helped me quite a lot when I was training for CS:GO competitions, alongside some tips and tricks I've picked up from various professional gaming friends like Patrik "cArn" Sattermon from CS 1.6 and Jared "PiG" Krensel from SC2.
Learning how to learn, the basics

Analysing demo's

Constructive criticism

Self analysis

Putting it into practice
Learning how to learn, the basics
When I was talking to lower-level CS:GO teams about demo analysis of professional game play, they would always say "yeah, but I already watch demo's" - either they were watching them with glazed over eyes with no idea what to look for, or they were watching some random B-grade unknown team play in an online tournament featuring no prize pool.
The biggest and the best should be what you study (above is me - not the best!), after all, you're trying to be as good or better than them, right?
To become a master in your field, you should start studying some players that you take a fancy to, those who play with similar game styles that you wish to portray and those who play similar roles to yourself. For example, when I was learning to hold 'vines' on De_Train in CS:GO before my national tournament, I was watching countless demo's of ESC-Gamings' Pasha as he was one of the best in that field. However, if I was likely to be an 'inners' player, I would have watched someone more like GeT_RiGhT from Ninjas in Pyjamas (NiP), as that was his domain.
When you're watching a demo, you need to be constantly engaged and thinking. It's not like reading a book or watching a movie, it's like doing a 'reading' for university or school. You can chose to take notes, or mentally note things down and always be thinking about things like the following:
At what game-times do they do actions?

Why are they looking at what they're looking at?

Why do they have that weapon or build?

When do they chose to go somewhere else?

What grenades do they throw and where?
Always be questioning constantly, who, what, when, where, why and how! The same goes for the terrorist side in CS:GO - when pushing 'lowers B' on De_Dust2, I specifically remember asking myself, why does Xizt from NiP always throw that flash, why does he always look left then right and so on and so forth - I then replicated this in games with great success!
Analysing demo's
Extremely connected to the previous point of learning how to learn, replay and demo analysis is the bread and butter of any trainee-gamer arsenal.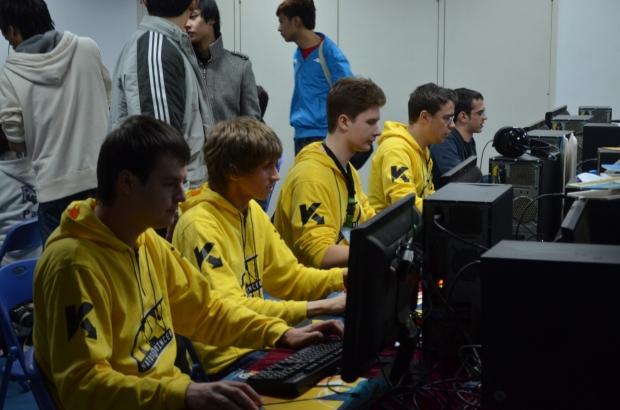 What better way to learn tips, tricks, strategies and game play mechanics than to watch the best battle it out on the large stage in competitions. Steer clear from local competitions (unless you're trying to counter a rival team's strategies) and online play as usually this will see you picking up bad techniques or tester strategies. It's best off to stick with the large-scale tournaments.
An extremely invaluable resource is HLTVorg. They're always churning out professional player analysis', interviews, drag highlights, statistics, dream leagues and replay uploads all for free to you. Create an account and start downloading one map at a time.
Constructive criticism
This goes the same for study, real-life sport and your workplace - constructive criticism is always extremely helpful in your personal development, alongside providing some of your own to your peers can help the both of you improve as players.
You can either pay for professionals to come and train you, otherwise a 'B+ grade' level competitor will more often than not take 20 minutes out of their day to give you some pointers and maybe even play a match or two with you in order to offer advice and improvement avenues.
Self analysis
This is often a very argued method of self-improvement. Some professional players liken this style of analysis to masturbating, pointing out that players will generally take note of the good things they do and focus on those solely.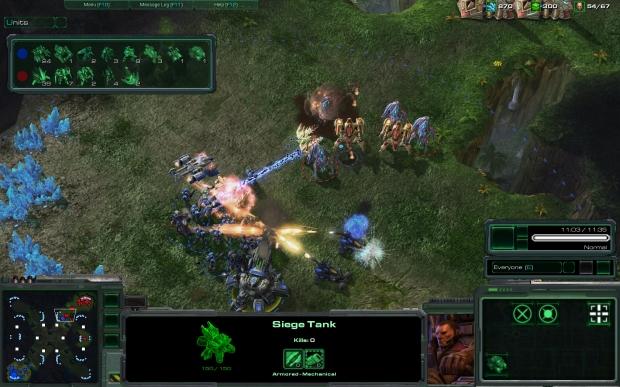 Self analysis is something that I find you can do even whilst playing a tournament game or online match. If you've done something silly in-game, instead of holding down your microphone button and bursting the eardrums of your team mates, try saying to yourself "that was silly, next time I'll flash front then back before pushing ramps on De_Nuke."
Some people are all for self analysis of demo's and replays , just keep in mind that you need to be wary of exactly what you're looking at and looking for. Read the first pointer above on this page for some demo analysis tips.
Putting it into practise
Seems pretty simple really, doesn't it? Sometimes when playing, you need to sit back and ask yourself:
Is what I just did something that I've watched on a demo or replay?

Would the professional player I've been analyzing sit here/do this/run this/say this?

Am I following my training?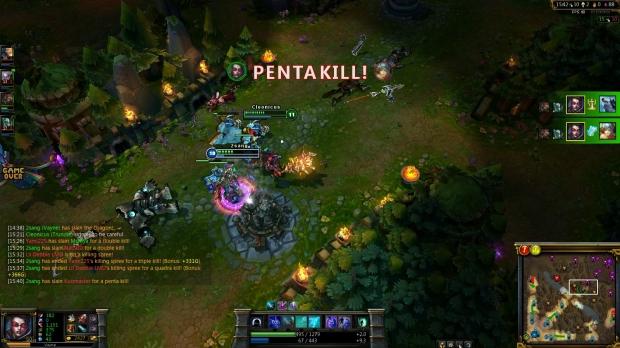 Games are certainly meant to be fun, so please don't take what I've said above as the only way to enjoy your time in game. These are just some things you might want to think about when improving your personal skill.
Final Thoughts
As I said, this isn't poised to be a 'killjoy' guide to being the most boring gamer on the planet, it's more-so written as some tips and tricks to keep in mind when looking at improving your own personal skill in any game of choice.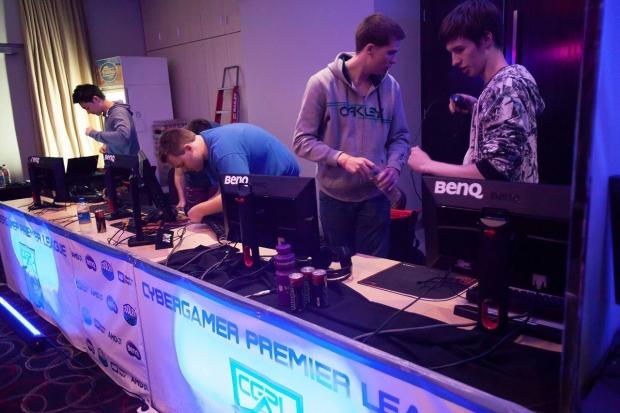 Most of the examples have been tailored toward CS:GO, CS:S and CS 1.6 game play as that is where I once spent hundreds of hours of my time training, learning, practising and competing to become the best. Most of these tips can be transferred into any competitive game of today. I urge to to pick and choose what suits you best, you certainly shouldn't take everything I've said and blindly replicate it without thinking.
The last line helps me wrap-up personal training as a whole. Never blindly take anything and then replicate it yourself - think, watch, study, think, and learn. Notice how I said think twice? It was for a reason.
PRICING: You can find products similar to this one for sale below.

United States: Find other tech and computer products like this over at Amazon.com

United Kingdom: Find other tech and computer products like this over at Amazon.co.uk

Australia: Find other tech and computer products like this over at Amazon.com.au

Canada: Find other tech and computer products like this over at Amazon.ca

Deutschland: Finde andere Technik- und Computerprodukte wie dieses auf Amazon.de
We openly invite the companies who provide us with review samples / who are mentioned or discussed to express their opinion. If any company representative wishes to respond, we will publish the response here. Please contact us if you wish to respond.