Gaming has changed the way we spend time with friends - here's how
Gaming of all kinds has become mainstream. Chris takes a look into how playing games with friends has become the 'normal' way to hang out.
Published
4 minute read time
Games are becoming mainstream plus some personal experiences
The basics and personal experiences
Games can now certainly be considered mainstream. How many people do you know that don't at least own a Nintendo Wii at their house? All-too-often now you'll see the oldies crack out Wii-Fit after one too many wines and cackle as they try to complete the balancing games, eventually falling over and rushing to the toilet for a quick spew.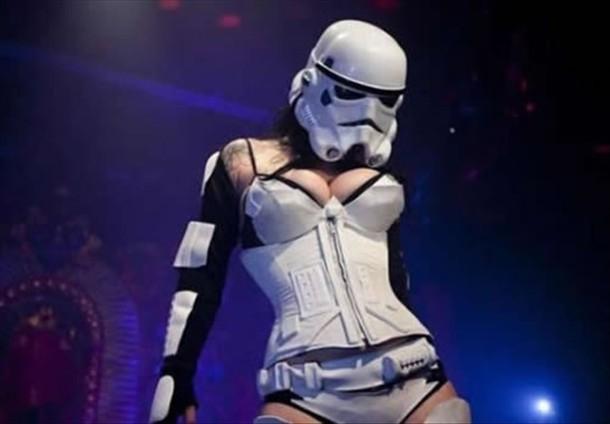 Early last week, I attended a bucks party LAN party. Yep, you read that right, a LAN. No, we didn't hire a Stormtrooper inspired stripper. No, we didn't go out on the town and tape the husband-to-be to a tree. But, we did drink one-too-many 'amber fluids' over the course of a few (gearing) instance WoW runs and extremely hilarious Dota2 5-man alias quests full of troll builds like Natures Prophet (read: profit) with four Gloves of Haste in his inventory at one time.
How many birthday parties now involve a 'warm-up' to the club based around semi-drunken Call of Duty or Mario Kart 8? If you take a close look, the way we celebrate occasions, or simply just hang out with friends, has changed quite a lot over the years and will continue to evolve.
Back it up with some statistics, shall we?
Back in April 2014, the Entertainment Software Association published a report claiming that 59% of Americans play video games and 51% of households own two consoles on average. This is alongside findings reaching back to June the 13th, 2014 where Sony themselves claimed that nearly half of their PS4 audience has never known the joy of owning a PS3 - which is something like the following (strong language warning!).
What can we conclude from these two reports alone? Discounting the older population (60 plus) and the youngsters (12 and under), the majority of our population considers themselves somewhat of a 'gamer' and play video games on at least a semi-regular basis. Friends are said to be made through a few common circumstances, including location, interests and commonplace. Guess what, if you and your mate both go to school together, like video games and live not to far away, it's likely you've caught up in the past, will catch up soon, present or later, or meet to play some kind of video games.
The other conclusion drawn is that the 'new age of the gamer' is now here. As I previously stated, Sony released information that half of its PS4 crowd doesn't even own a PS3 - meaning that a bunch of people are getting into console gaming for the first time.
What's the next instalment?
Where does the common 'let's chill' go from here?
Besides the fact that I think gaming being 'as a way to hang out' is already a pretty mainstream thing, it's not quite publicly accepted as this yet. Soon, no longer will you see people inviting their friends around for a house party with a special Mario Kart drinking game focus, it'll just be expected that that's part of the gig.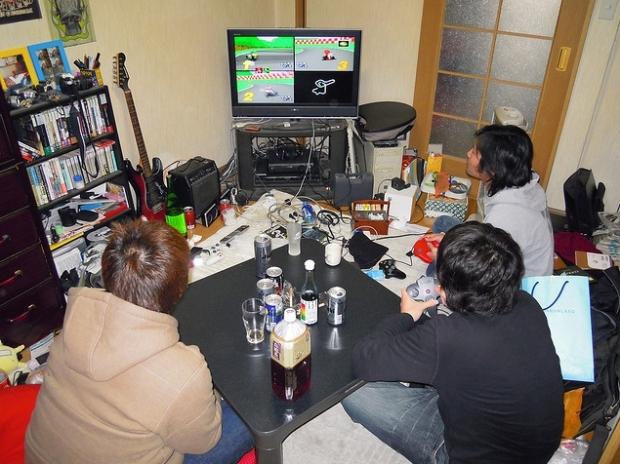 Look at video game bars, for example. Here in Australia, we had things like the Pimp Pad, we've got Reloaded Bar, and the Beta Bar both traveling along very well. What's to stop that happening in your own lounge room?
So, besides the fact of house parties becoming more and more focused around a few online rounds of drunk Call of Duty or friendship-killing laps of Mario Kart on the N64, don't be surprised if your mates start inviting you over for a casual Dark Souls session or Super Meat Boy speed-runs.
Why are games becoming so popular as a way to spend time together? They're fun and not expensive. As a 23 year old myself, I had a bit of a sit-and-think about how my friends and I spend time together. Most of the time when my non-hardcore gamer mates ask to hang out, it's one of a few things:
Movies ($25 AU average cost)

Pool/Billiards with drinks ($30 AU average cost)

Dinner ($35 AU average cost)

10-pin Bowling ($35 AU average cost)

Drive through the lush Australian hills to get a burger at some random place in the ass-end of no-where ($60 AU average cost including fuel)
Now, those costs are just the basic adventures you have whilst at the establishment. Sometimes you feel the need to take the time to spruce yourself up, do your hair nicely to impress your cute friend-of-a-friend and then drive 25 minutes over to the place. Now let's take a look at a night of Call of Duty on the Xbox One online - if you're that way inclined. What kind of check-list would you adhere to?
Track pants, check.

Old band Tshirt, check.

Two bags of Dorito's, check ($4 AU)

2L bottle of coke, check ($2 AU)

Bag of mixed lollies, check ($2 AU)

6-pack of nasty beer from the bottle-shop ($10)

I haven't showered today... Too much Axe deodorant, check.
And you're done! For the grand cost of $18 Australian Kangas, you can have yourself a lovely night at home playing a myriad of random games, watching Aunty Donna on YouTube and chatting about how you 'totally would have banged' that chick last weekend at the pub.
Wrap-up
University students worldwide cheer with glee!
So, there you have it - not only have you saved yourself over $20 on a night worth of adventures, you've saved yourself the embarrassment of drinking too much at the bar and upsetting the girl you like, and you've also saved yourself having to shower for the day.
To sum up everything I've said here today, gaming is becoming not just a personal pastime, but is now a way to 'hang out'. Unfortunately gone are the days of video arcades being mainstream, but here are the days where that little box plugged into your massive 55" 4K TV now has the computing power of 100 of those combined. I dare-say in the future, you'll start hanging out with friends more playing a few rounds of Smash Brothers on the WiiU, then you'll head down to the local pub for a pint of beer - or maybe that only happens in Australia.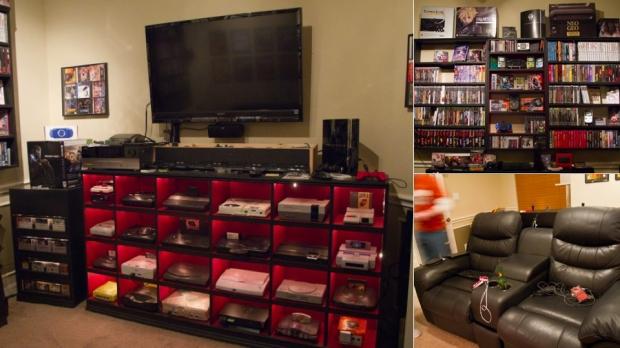 As with all articles, I'm happy to hear some personal input from you guys as the readers. You can either comment below or email me directly at chrissmith@tweaktown.com, and I'll promise to read and maybe even reply or add it as a comment to this article. If you have any future article idea's too, please don't hesitate to spam me and let me know what you have in mind - I'm always happy to listen!
But for now, happy gaming, and why not invite your mates around for a session of GTA V - just make sure they bring the Red Bull and vodka, that way it's free for you!
PRICING: You can find products similar to this one for sale below.

United States: Find other tech and computer products like this over at Amazon.com

United Kingdom: Find other tech and computer products like this over at Amazon.co.uk

Australia: Find other tech and computer products like this over at Amazon.com.au

Canada: Find other tech and computer products like this over at Amazon.ca

Deutschland: Finde andere Technik- und Computerprodukte wie dieses auf Amazon.de
We openly invite the companies who provide us with review samples / who are mentioned or discussed to express their opinion. If any company representative wishes to respond, we will publish the response here. Please contact us if you wish to respond.