Gaming Is About To Go Next-Gen, but With No Thanks to Sony and MS
On the eve of next-gen consoles launching from Microsoft and Sony, more options are emerging, and they're more exciting. Let's take a close look.

Published
8 minute read time
Gaming in 2013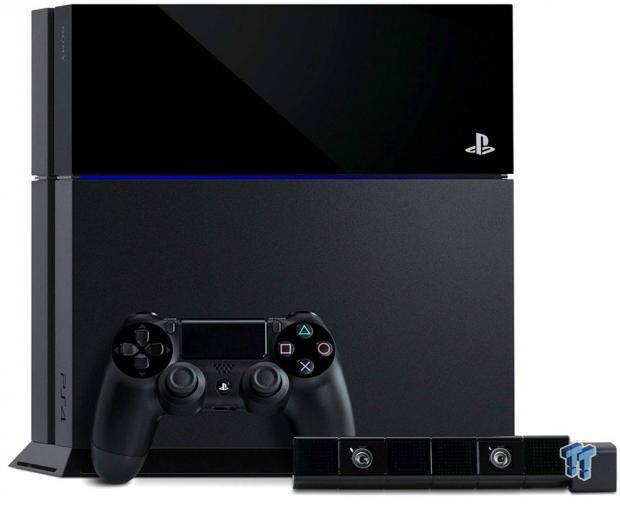 Who would've thought that 2013 was the year of technology and gaming, where we are mere weeks away from the next-gen consoles being launched? But first, let's talk about what we've seen talked about, announced and teased in the world of technology and gaming this year.
Everyone talks about mobile gaming, like it's going to be this next big thing, but the way I see it is that it's just a way for companies to make money from mobile gamers. It's not a new frontier into gaming, but something that has been here since the original iPhone. Mobile gaming only really started out with App Stores, something that has now become a staple of our mobile lives.
But, mobile devices are small, and over the last few years, we haven't seen anything new. Sure, we've seen screen sizes and resolutions continue to increase, but we haven't seen anything new. I'm talking about something that you and I haven't played, or experienced before.
We're gaming on our mobile devices at crazy resolutions like 2560x1600, and this will continue to swell right up to 4K in the near future. The problem is, current generation console games are limited to rendering the games at sub HD resolutions, usually 1280x720 or lower, and then upscaled to 720p, which is just abysmal in 2013.
PC gamers like myself, and probably you, have been gaming at higher resolutions than that for quite some time. Even 1600x1200 CRT monitors were pushing high resolutions back in the 1990's.
This year we saw the big push from the Kickstarter-funded Oculus VR, who introduced the virtual reality headset, Rift. Oculus Rift is going to be a nice breath of fresh air to the entire market, especially gaming. Even with the Development Kit at just 720p, it runs rings around anything else I've used in terms of immersion.
It doesn't matter what the next-gen consoles can do, they will never, ever match the immersion factor that virtual reality can bring to the table. And at $300, Oculus Rift is going to really shake things up.
The Players
If we look at all the players, we have the PC, which has been around since day one - then we have mobile, and current generation consoles. Within the next couple of months, we'll see the introduction of the Xbox One and PlayStation 4, too.
We already have the Xbox 360 and PS3, as well as the Wii U, but none of these consoles will compete on the same playing field when it comes to the next generation console's graphic prowess. Well, so you'd think, being a next-gen console after nearly 10 years of the current-gen consoles being on the market.
The Xbox One and PS4 will run most launch games at 720p, such as Battlefield 4, which will run at 720p at 60 frames per second. The 60 FPS part of that equation is great, but the 720p resolution? In a word: pathetic.
In a time when our mobile devices are running rings around the next-gen console's resolution, we really should be expecting Microsoft and Sony to be enforcing some minimum requirements like Microsoft pushed with the Xbox back when it was released. Back with the original Xbox, Microsoft was pushing that all games required Dolby Digital 5.1, and then online functionality started to get included, as the Xbox pushed outside of its first year on the market.
The next-gen consoles should have a minimum requirement of all games running at 1920x1080, or 1080p, at 30 FPS. Some of the better optimized titles could push this up to 1080p at 60 FPS, and first-party titles such as a new Halo, Uncharted or Gran Turismo game could have two options: 1080p at 60 FPS or 4K at 30 FPS.

But no, we receive a slap in the face: 720p at 60 FPS in a game like Battlefield 4 shows just how much of a limp upgrade these new consoles are. Enough about consoles, what about new platforms and technologies? You know, something exciting...
Oculus Rift is just one part of this equation, where we're going to see virtual reality become the next big thing in 2014. Not just virtual reality, but augmented reality like CastAR, and modifications and extra bells and whistles that will be made available for the Rift.
The other side of the Rift equation is the issues with current control mechanics - mouse and keyboard play is not viable for VR, as you can't see your hands at all. This is where we're going to see a fork in the road: augmented reality, so you can partly see your surroundings, and secondly, we should see better motion controls introduced.
We're already seeing the birthing stages of this, with Sixense's STEM controller. Sixense being the company who helped Razer with its Hydra motion controller, are coming to the market to introduce something quite revolutionary to the motion controller world. STEM is going to be the Oculus Rift of the motion controller world - mark my words.
That about wraps up the players going into 2014, with one massive, massive player left for last: Valve. Valve seemingly came out of nowhere to the mainstream world, announcing SteamOS, Steam Box and the Steam controller.
A Special Guest
I was standing out in the cold last year when I called it, that Valve would be the next big competitor in the gaming space. Not just for its games, such as the upcoming, but unannounced Half-Life 3, but the Steam Box.
We knew that Valve was working on an OS, or something to that affect, thanks to the development powerhouse teasing that it was working on porting over Steam to Linux, and seeing games work on it, too. When it showed Linux-based gaming off, the performance wasn't anywhere near what we receive on Windows, but we have to come to expect that.
Why? Because developers have had much longer than a decade working with Windows, and its API: DirectX. So much so, that the next-gen consoles are now x86-based consoles, making them PCs in a box - a full circle, of the Xbox, if you'll pardon the invisible pun.
But, I'm going to go out on another limb here: we're going to see a big shift away from DirectX. Not a full shift, because the next-gen consoles are based around it, but we're going to see PC gaming and mobile gaming shift away from Microsoft's uber tight grip.
We're seeing this shift now with SteamOS being based on Linux, and we're going to see yet another return to the world of OpenGL, which has me very excited.
I still remember the days of OpenGL, but most people don't seem to remember those days. Back then, it was a dog fight between OpenGL, DirectX and Glide. Now, we have Glide from 3DFX, which was acquired by NVIDIA a few years ago, and we're seeing NVIDIA partner up with Valve for the Steam Box prototypes - something I find quite interesting.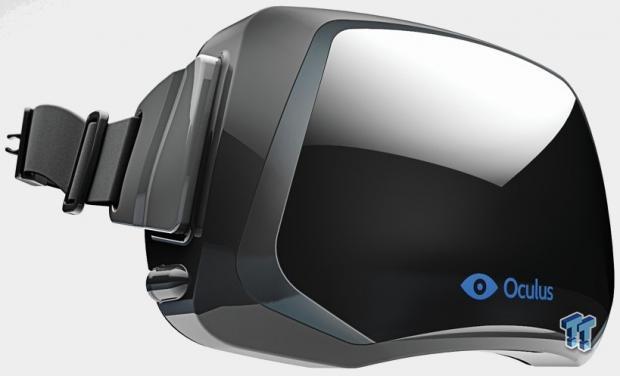 While I write this article, I'm sitting on an Air Canada plane flying over the Pacific Ocean from Australia, to an NVIDIA event I know nothing about. I don't know what we're going to see there, but I hope we see something OpenGL, or SteamOS/Steam Box related. If not, I think we're going to see a ramp up of this in the coming six months or so.
Moving back to OpenGL, where in the Quake days the open-sourced API was a much better suiter to the first-person shooter from ID Software. It was kind of like the showcase of OpenGL, but OpenGL was eventually crushed by DirectX and Microsoft's massive push of its API.
Quake being a dream of coding, thanks to the yesteryear mind of John Carmack. We've seen Carmack take a back seat in the industry of late, but there is one product that has brought him speeding back into the limelight: Oculus Rift. Do you see the pattern here? OpenGL, Oculus Rift, open-source OS - Linux and SteamOS, Valve and its Steam Box. Where are we going from here?
Well, Steam has over 50 million gamers using Valve's digital distribution service, which is just as many customers as the current generation consoles have, which makes it a gigantic source of money. Microsoft, Sony, Nintendo, Google and Apple are all publicly listed companies who have to bend over backwards to keep their stockholders happy.
Valve are private. This means Valve can go at its own pace, releasing games and devices when they please, without any pressure from investors, who know virtually nothing about how the inside of a game or technology developer works.
I think this is going to be Valve's secret weapon, is that no one outside of Valve and its partners knows what's going on. I think Valve is going to explode onto the scene next year with its various technologies and services, and this is all without considering the biggest of them all: Half-Life 3.
PC Gamers to Have More Choices...
PC Gamers to Have More Choices... Microsoft & DirectX or a Linux-based OS and OpenGL?
If there's one thing that really holds back PC gaming, it's that Microsoft has a complete monopoly on it. Sure, there's Apple's OS X, but that is in no way a strong enough competitor to Microsoft, and Apple would need to sell its soul (even more so) to make that happen.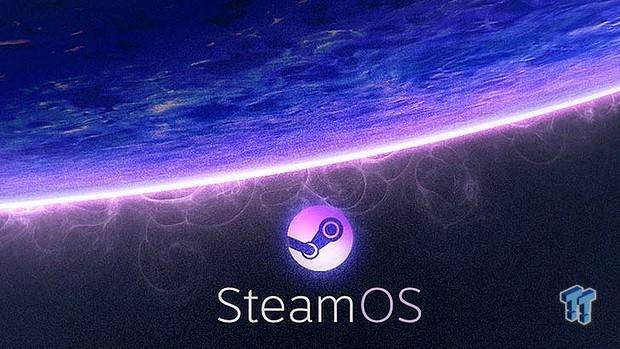 This is where Valve steps in by offering up SteamOS, which is a Linux-based OS. Valve has slowly, but surely making this happen, by making Big Picture Mode, offering software through Steam, holding back on its '3' titles such as Left 4 Dead 3, Team Fortress 3 and of course Half-Life 3.
Valve moving toward Linux can be a move of huge proportions for the company, and it can have many reasons behind the shift. Let's think about this:
Gabe Newell used to work for Microsoft, leaving to form Valve.

Newell despises Windows 8, which is a big hint.

Valve has made sure Steam works, and looks great on the TV with Big Picture Mode.

Steam is the biggest digital distribution software on PC.

Steam's Holiday Sales are second to none; no one can compete with it right now.

Valve is making strides in pushing development in OpenGL and Linux.

Other companies are waking up to the digital distribution game such as EA with its Origin service - once others follow in its footsteps, this means less sales for Valve unless something changes - such as providing an entire platform for any developers' games to be played on - such as the Steam Box or Steam OS.

Valve's Steam controller should eliminate most, but not all of the motion latency experienced with traditional console controllers thanks to its improved input.

And lastly, Valve has held back a game that is sure to break all sorts of records, and is likely to be received as one of the best games ever - Half-Life 3.
The last bit is enough to sell tens of millions of consoles on its own, and would pull gamers from consoles - even the new Xbox One and PS4 - over to the Steam Box. We've seen DICE, the makers of Battlefield - come out and say that Linux just needs one "killer app" and as I said nearly two years ago now - Half-Life 3 would be that killer app.
I'm sure now that you'd read this; you're nodding your head in agreement, thinking that Valve can do this. If it's going to be any company that could change the foundation of gaming, it's Valve. Valve has done it before, and I think in 2014, we'll see them do it again on a more grandiose scale.
I've said it before, and I'll say it again: a scientist can save PC gaming - but PC gaming will never be the same after these tectonic shifts in the landscape of PC gaming happen, and I for one, cannot wait. Lord GabeN, I'm ready for your guidance - unleash everything you have!
PRICING: You can find products similar to this one for sale below.

United States: Find other tech and computer products like this over at Amazon.com

United Kingdom: Find other tech and computer products like this over at Amazon.co.uk

Australia: Find other tech and computer products like this over at Amazon.com.au

Canada: Find other tech and computer products like this over at Amazon.ca

Deutschland: Finde andere Technik- und Computerprodukte wie dieses auf Amazon.de
We openly invite the companies who provide us with review samples / who are mentioned or discussed to express their opinion. If any company representative wishes to respond, we will publish the response here. Please contact us if you wish to respond.