Nintendo: A gaming giant that needs to change
We weigh in on Nintendo's past, present and future and what we think the Japanese gaming giant needs to do to boost its sale figures of the Wii U.
Published
6 minute read time

When the Wii was announced back at E3 2005, many began to wonder if Nintendo had lost the plot. The Wiimote control and nunchuck was nothing like a typical home console and of course there was the lack of HD graphics. With the Xbox 360 already on the market and the PS3 looming, Nintendo seemed like the odd one out, the one that just wasn't going to stick. Of course all those predictions turned out to be very wrong and the Wii went on to be a huge success for Nintendo allowing them to build a war chest.
This time around Nintendo went first with the Wii U and finally brought their games into the HD era. However, it was recently announced that Nintendo only sold 160,000 Wii U systems in the past three months. To put that in perspective, the PSP and VITA outsold the system in the same time frame. That's worrying because those systems are not traditional home consoles and typically do not attract the casual gamer, Nintendo's current core target market.
It is possible Nintendo has failed to read the market this time around as many things have changed since the original Wii was launched. First of all, the iPad and iPhone are now incredibly popular and it's hard to take a commute without seeing someone using one of those devices. Apple has also cashed in by allowing people to program applications for it and some of the most popular apps on iOS are games - look at Angry Birds for one such example.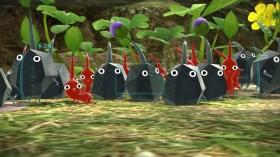 So the casual market has been dominated by Apple for a few years. However, it has to be said Nintendo wasn't caught completely off guard in this regard with the Wii U employing touch technology in its gamepad to mimic some of the same smartphone gameplay types.
However, there is just a few key things that are holding Nintendo back right now and when it comes down to it, it's puzzling that these features were not in the Wii U at launch or even now. Lots of people argue that Nintendo needs time to sort these things out, but to be honest, that's just an excuse.
Both Microsoft and Sony have these features and those consoles are seven years old now. If Nintendo is going to compete in this market, it needs to compete with the 360 and PS3, let alone what is on the horizon in the form of the Xbox One and PS4.
The first key area Nintendo has failed in comparison to the other two is the account system or rather the lack thereof. On a PS3 and Xbox 360 system, you have an account you can take to any other system quite easily and re-download games that you have paid for or gain your achievements and trophies, but on the Wii U this is not possible.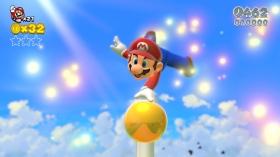 If your Wii U breaks down, you need to send it back to Nintendo for them to fix it and wait. If you just buy a new system, you can't gain access to your previous downloads as the software appears to be hardware locked. This is one major reason I personally refuse to buy anything on the Nintendo Eshop right now.
The other key area Nintendo needs to improve is the flow of games. Pikmin 3 was just released and is an absolute delight, but it's the first game in four months really that is a must play on the Wii U system, which is also exclusive to it. Pikmin 3 reminded me of just how good Nintendo can be and I had a massive grin on my face playing the game - it was Nintendo through and through. However, there is not enough of it, and the third parties are also starting to lose a bit of interest as well.
Recently it was announced the next Batman game will not have multiplayer in the Wii U version, and a few days ago no offline co-op for Splinter Cell Blacklist was also discussed. If you are going to get a potentially inferior gaming experience when paying the same price, why would you pick up the Wii U version? We are not accusing Nintendo of not doing this, but they really need to call up the third parties and find out what is going on and why these features are being cut. Nintendo needs to achieve parity on features with the current gen systems if their games and system are going to sell.
The final key issue with the Wii U is the fact it has jumped the gun on the Xbox One and PS4 by a year and has seemingly managed to squander this head start. Rewind a generation when Microsoft had the 12 month head start and took full advantage of it. Nintendo should have had a library of its staple games to go year one to really build a user base. If Mario Kart, Zelda, Mario 3D, Pokemon and so on were out in some form in the first year, Nintendo would not be in the situation it finds itself in now.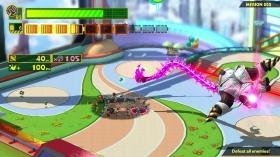 People would have clamored to get the console, and yes we know that it takes time to build games, especially HD ones, but this is all part of the planning of a console launch - there is no doubt that Nintendo launched last year to get the jump on the others. Given they were not going toe to toe hardware wise with them, this was a smart move and had to be done, but they didn't have the software line up to go with it. It's possible they were relying on third parties to come to the party and that just hasn't happened.
However, it's not all gloom and doom for Nintendo, as the 3DS is going from strength to strength. Animal Crossing has sold five million units on the 3DS so far worldwide, eclipsing major titles in sales such as BioShock Infinite and again proving Nintendo knows its handheld market. The 3DS right now really is probably where the Wii U needs to be and also needs an account system.
However, the games are flowing thick and fast on the device and it has gained huge momentum over its main competitor, the PlayStation Vita. The 3DS suffered from the same problems that the Wii U is now facing; lack of games and high price. However, Nintendo kick started that system by introducing a larger, better model and a price cut. It's not the right time for a Wii U refresh, but it certainly might be time for a price cut to be looked at, especially with the Japanese Yen gaining strength since the release of the console.
The fact is, despite what you read on message boards, no one really wants the big N to go third party and no one wants them to disappear. If you are of a particular age, they are part of our childhoods - they were potentially what introduced you to the world of video games and really in many ways are the one company focusing purely on gaming. Everything else seems second to them and in many ways we as gamers should applaud this. The Xbox One system appears to be focusing on many things rather than just gaming and it remains to be seen how that will turn out, but when the CEO of Microsoft doesn't consider the Xbox One to be a gaming system, you have to wonder what that system is all about.
Nintendo has started to show signs that they are beginning to make changes and try and change the market. Earlier this year Nintendo announced a web kit style platform for Wii U games. This was super exciting because the technology and code behind it in general is somewhat the same as many of the popular mobile applications.
This framework should make it simple for mobile developers to port their games from iOS devices (as long as it's not built on native code) to the Wii U system. This is the single most exciting aspect of Wii U right now with the potential for the system to be opened up to garage developers, much like the iPhone and iPad have been now for numerous years. With the significant focus on the indie crowd recently, this can only be a good thing, if Nintendo do it right.
It is entirely possible that this situation will be repeated with Sony and Microsoft come the PS4 and Xbox One launch. Perhaps gaming has changed forever because of the iPad and iPhone, perhaps the traditional console will go the way of the dodo and perhaps this is why both Sony and Microsoft are having a bet each way on gaming versus entertainment value of the upcoming boxes.
However, if you look around the internet, this does not seem to be the case. Where 12 months ago there wasn't seemingly that much anticipation of demand for the Wii U, people cannot wait for the PS4 and Xbox One, as can be seen by the two consoles rocketing to the Amazon best seller list almost instantly after going on sale.
Gaming has changed and Nintendo needs to change with it or prepare for life as number three or worse for a long time to come.
PRICING: You can find products similar to this one for sale below.

United States: Find other tech and computer products like this over at Amazon.com

United Kingdom: Find other tech and computer products like this over at Amazon.co.uk

Australia: Find other tech and computer products like this over at Amazon.com.au

Canada: Find other tech and computer products like this over at Amazon.ca

Deutschland: Finde andere Technik- und Computerprodukte wie dieses auf Amazon.de
We openly invite the companies who provide us with review samples / who are mentioned or discussed to express their opinion. If any company representative wishes to respond, we will publish the response here. Please contact us if you wish to respond.