Roshan's Win a trip to Computex 2012 Guest Blog Story
Roshan Ashraf Shaikh from India won our trip to Computex Taipei 2012 as a guest blogger and now he tells his story.
Published Jun 12, 2012 4:06 AM CDT
|
Updated Tue, Nov 3 2020 7:01 PM CST
7 minute read time
Roshan's Win a trip to Computex 2012 Guest Blog Story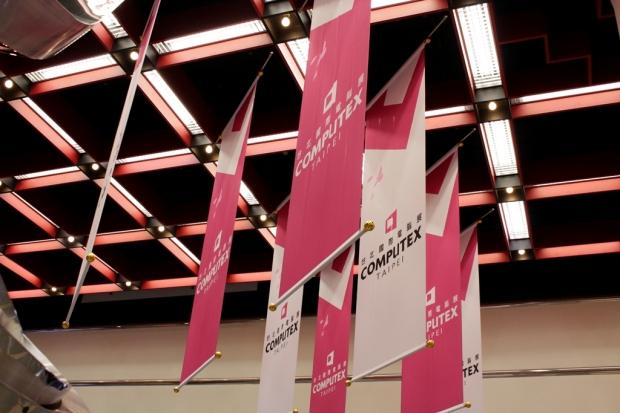 This article is written by Roshan Ashraf Shaikh from India. Roshan won our win a trip to Computex contest and here is his story.
This is the first Computex expo that I am attending and I am very happy that I am doing this with the TweakTown team as a TweakTown guest blogger. I also would like to thank Corsair, LSI and Sapphire for making it happen.
A lot of tech enthusiasts and fans irrespective of where we come from we always wanted to check out Computex. I am no different from those guys who started by contributing reviews for couple of Indian forums, meeting different people in the PC tech business and doing what you can for the community. People always ask the question, "When are you coming to Taiwan?" - a question that I wasn't really good at answering back because a lot of my time was consumed in putting up reviews for forums and to be honest since I was not getting anything out of it, it was not very feasible for me to travel and check out Computex. I do run a very small blog to put up my reviews, but it has a very long way to go. I really wanted to check out Computex 2012, but I didn't remotely imagine I was going to end up with TweakTown - all expense paid - how badass is that, eh?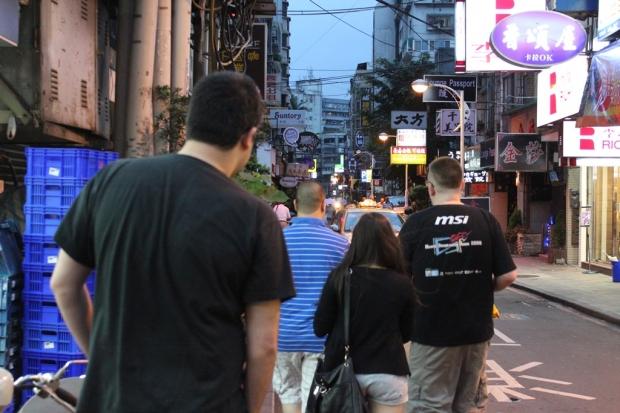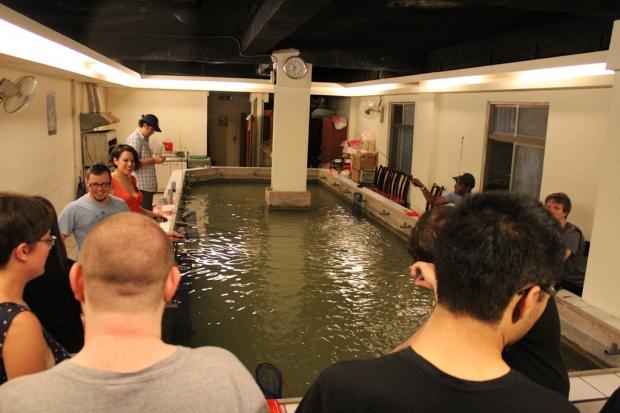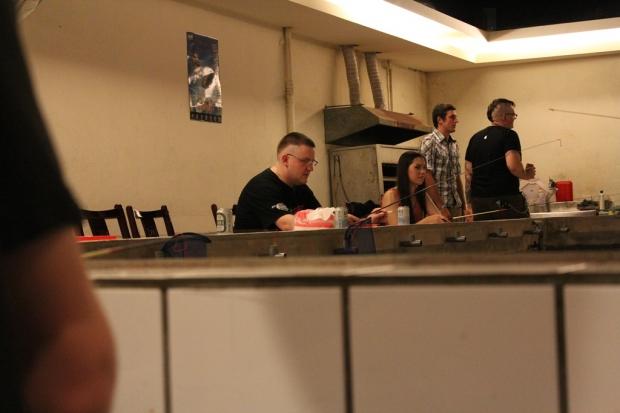 After I arrived, Cameron and the rest of the guys went to a shrimp fishing place where the place was filled with media such as folks from Netbook News, The Verge and Engadget. There they were, with the TweakTown guys, fishing for shrimps! I was very surprised after seeing the level of interaction everyone has with each other. Here I was, a guy a like me standing with these guys, with guys who are in a different league. This is something I don't think I would get to see where I come from for the time being. A very good start!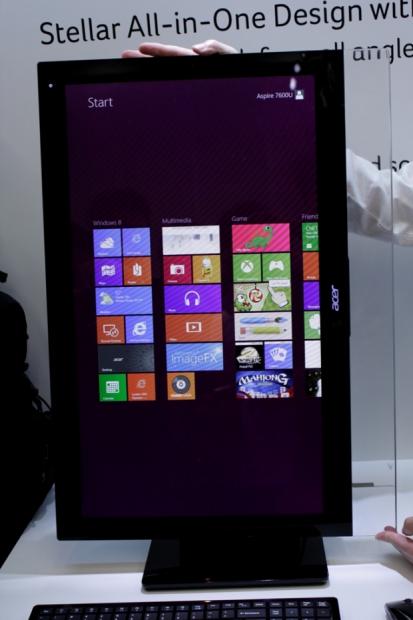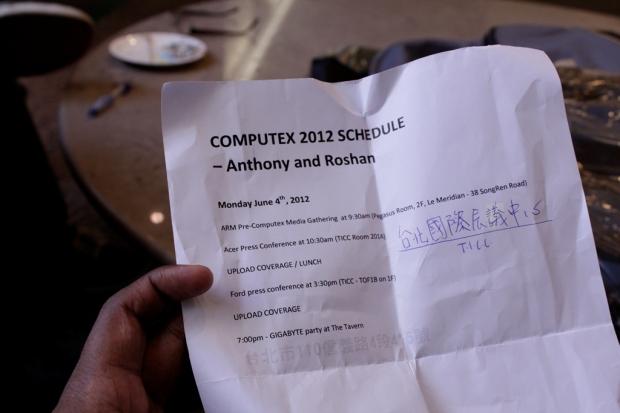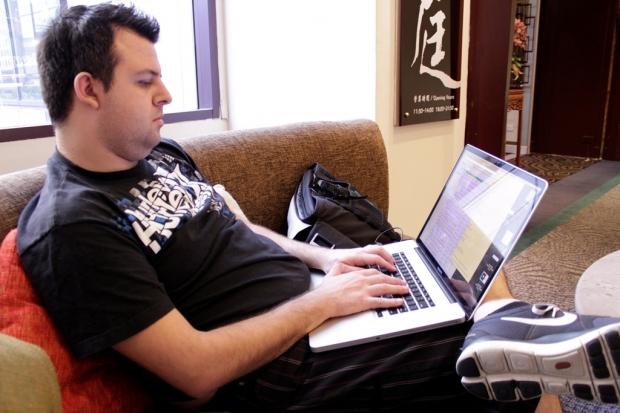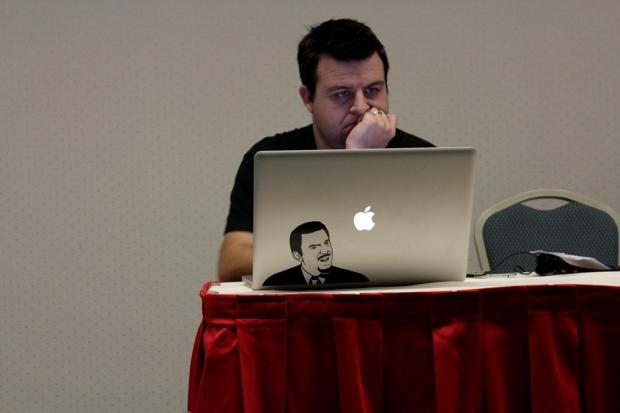 Since day 2, I was with Anthony Garreffa and for him it's the first Computex that he's attending too. On day 2, our minds were blown away when we attended Acer's press conference, especially after seeing Aspire 7600U in action. With Windows 8 and swivel-action system Acer has, it changed my opinion about pre-built desktop systems, at least towards addressing certain types of end-users. After wrapping up ARM's and Ford's concept car press conferences on the same day, we took some time off to put up the articles. Despite seeing Anthony's MacBook giving serious connectivity issues with Wi-Fi, he still didn't give up.
Till this point, some of my photographs I've taken and couple of paragraphs that I wrote were posted on TweakTown - whoa!! My post was on TweakTown, and not the forums, but the actual website!! Anthony was covering up news as soon as the press meet was over. That's the level of dedication I got to see.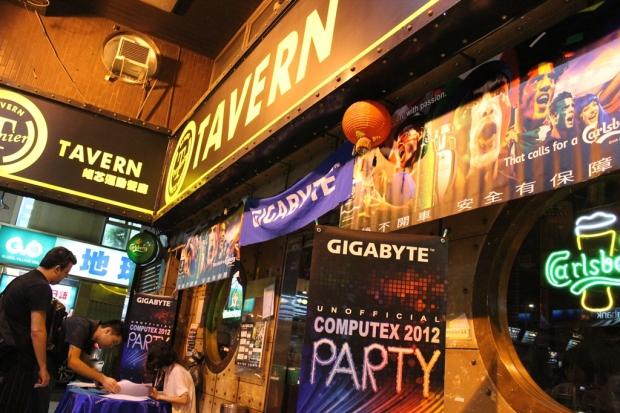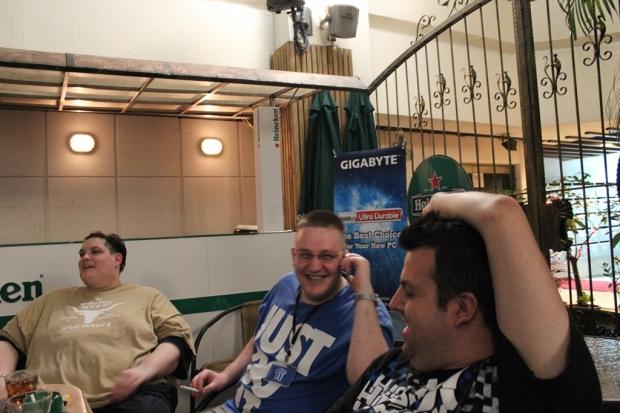 In the evening GIGABYTE hosted an "unofficial" Computex party and I got to meet the usual faces I get to see when they are in India. Just across the table Hi Cookie was there! This was when TweakTown's reviewer Chris Ramseyer arrived to Taipei and came straight to the party. I met few guys from ETeknix and Techware Labs. First media party - kickass!
Day 3! Computex started! Anthony and I were very excited to see what was in store for us!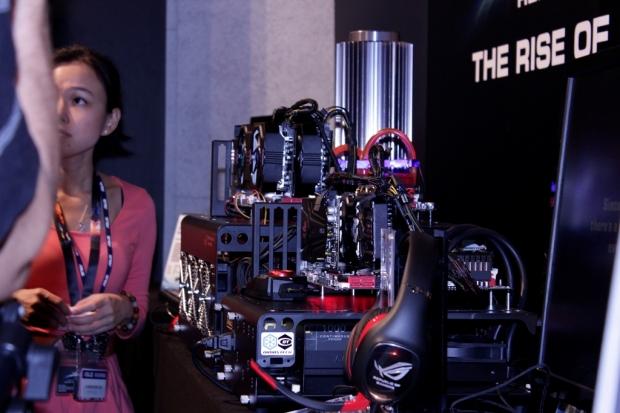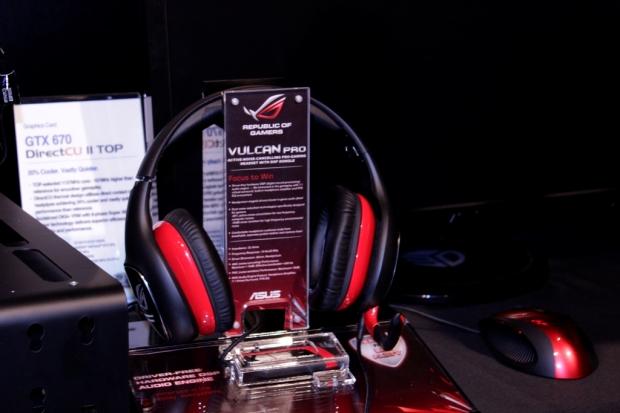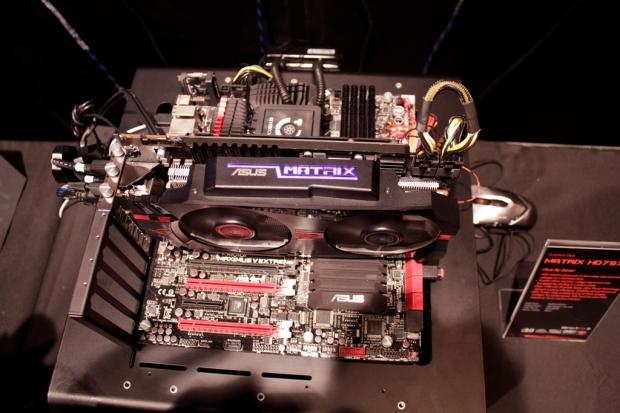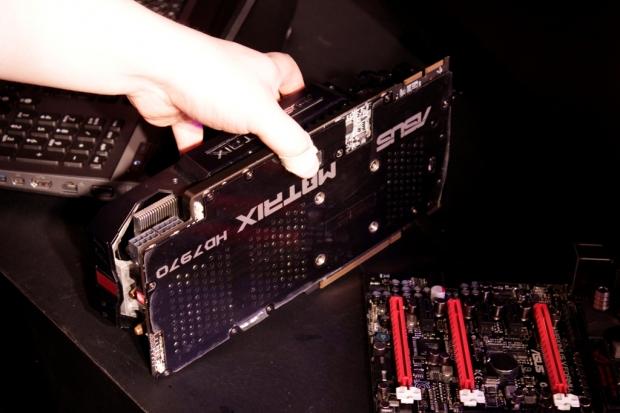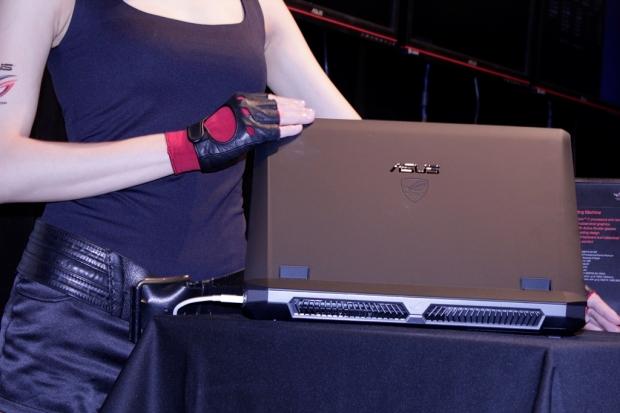 "Republic of Gamers" press meeting is something that makes people remember about their presentation and their hardware. After seeing Shamino in action, ASUS went ahead and showed off their new stuff to the media. A new line-up of hardware, a new gaming desktop, a couple of new gaming notebooks, a new soundcard and their gaming headsets.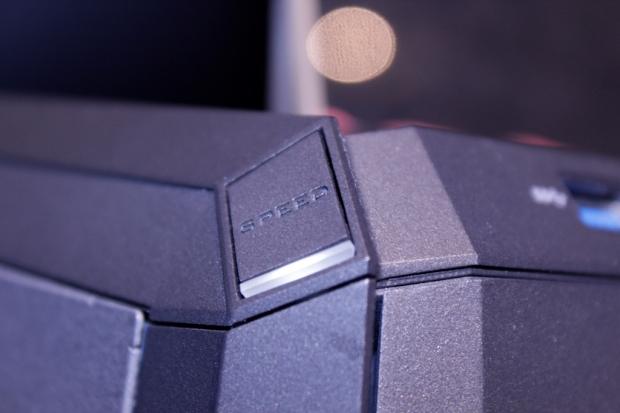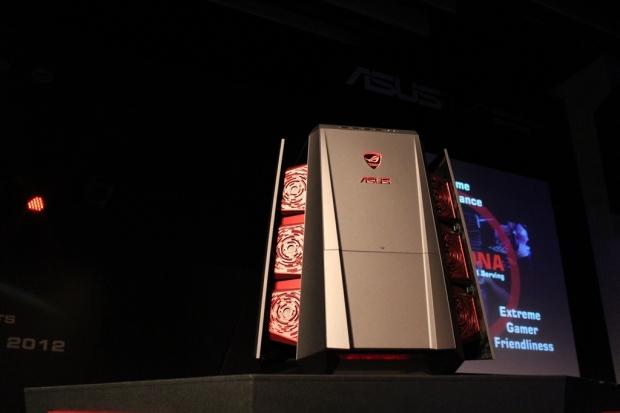 I know a lot of people will still prefer assembling their own rig with their preferred hardware. ROG Tytan CG8480 has a dedicated button to bump up the processor clock speed via their pre-sets without exiting the game or the system. At least for those who are skeptical in overclocking their own, this is a good step. However, I would like see ROG cases. Personally, I wouldn't be surprised if ASUS decide to make ROG cases sometime in the future and have some exclusive implementation with ROG series motherboard and video card. Let's not forget, ASUS did have "Vento" Series cases some years ago.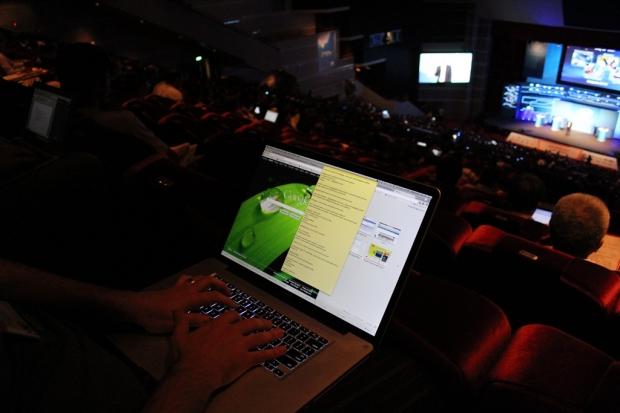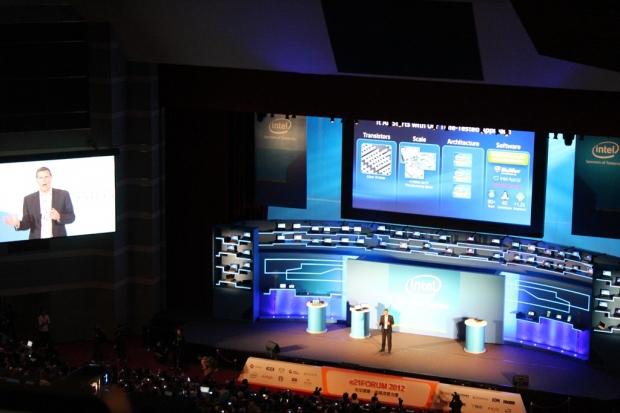 In Intel's press conference, they emphasized on ultrabooks! I wasn't really too keen on checking out ultrabooks from the start. But after seeing line-ups from ASUS and Acer's booth who displayed arrays of ultrabooks, I believe that ultrabooks can do well. I know Anthony is looking forward to dump his MacBook Pro and grab an ultrabook - he is eyeing a Zenbook!
Moving towards Xigmatek, Dark Knight "SD1283" Night Hawk Edition impressed me because they implemented a "ceramic surface coating" (similar to ASUS Sabertooth's Ceramix?) that according to Xigmatek's research, promises to help to cool the processors, especially during overclocking.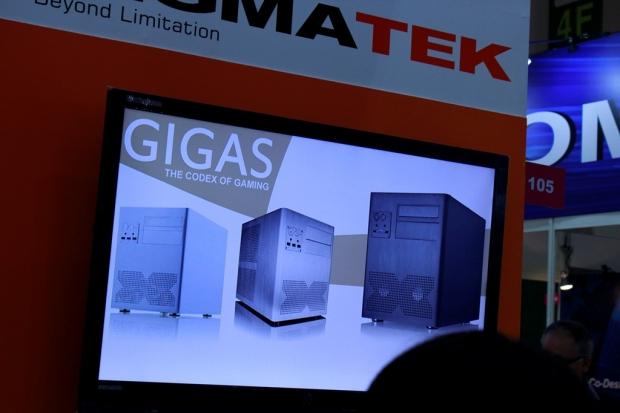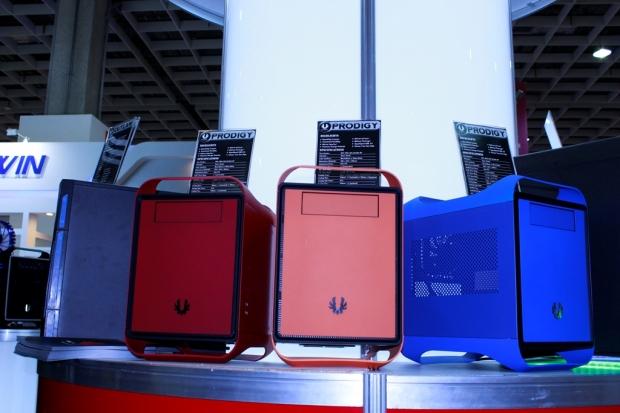 A lot of PC chassis manufacturers were emphasizing on Mini-ITX cases, but what caught my eye was the BitFenix Prodigy and the Lian Li PC-TU200. I believe that Prodigy' design is better with mATX form factor motherboards.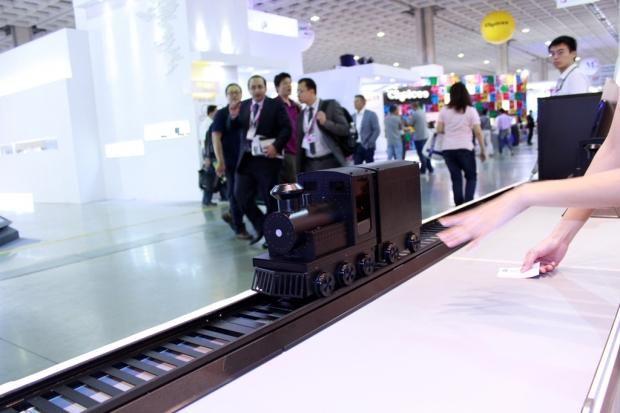 But I was disappointed to see that none of the Lian Li cases were made of steel, even the Lancool series. I prefer steel cases because they are strong and cost effective. I know aluminium and steel PC chassis has its pros and cons, but the older Lancool K60/K62 is preferred because of the built quality. To be honest, I prefer K60/K62's built quality over most cases in this price point made by many Tier 1 manufacturers, so I hope Lian Li will reconsider. I didn't know what Lian Li was thinking with their locomotive themed Mini-ITX case, maybe as a "special edition", but I guess few people would like it.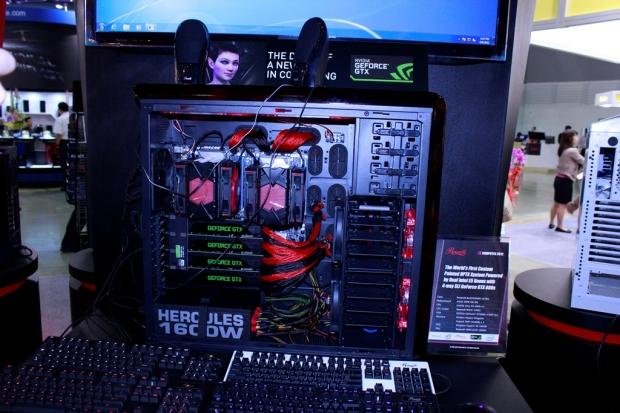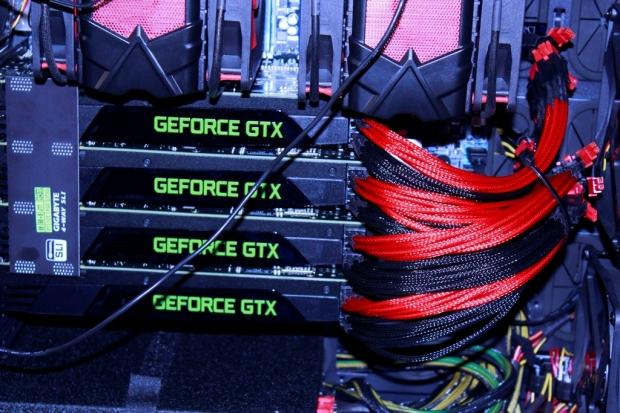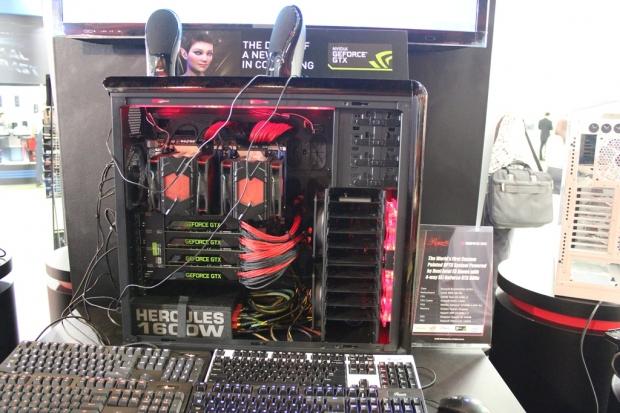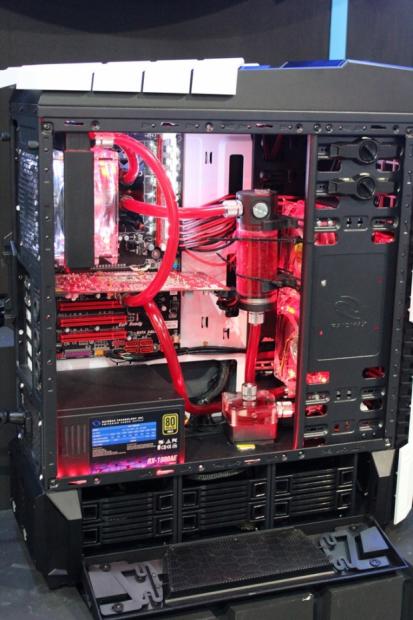 Full tower cases? Oh yeah! 4-way SLI with GTX 680 all the way! Antec's concept case is pretty interesting with an option to turn the case upside down and you are able to mount two power supplies. But full tower cases can really use either with handles or with wheels.
Roshan's Win a trip to Computex 2012 Guest Blog Story Continued
This article is written by Roshan Ashraf Shaikh from India. Roshan won our win a trip to Computex contest and here is his story.
I already did speak out about Corsair AX1200i and Corsair 600T in silver colour in the guest blog I did before. To add more, I am very pleased to see Corsair has an army green colour as an option for C70 with the choice of either white or the done-to-death black coloured cases.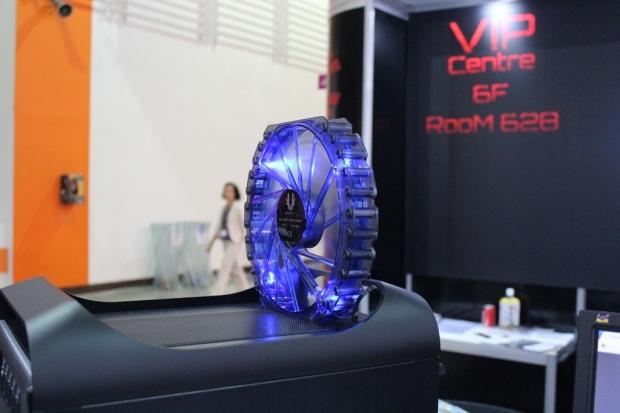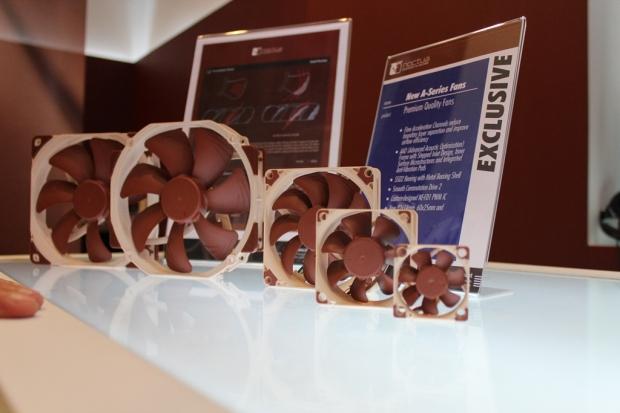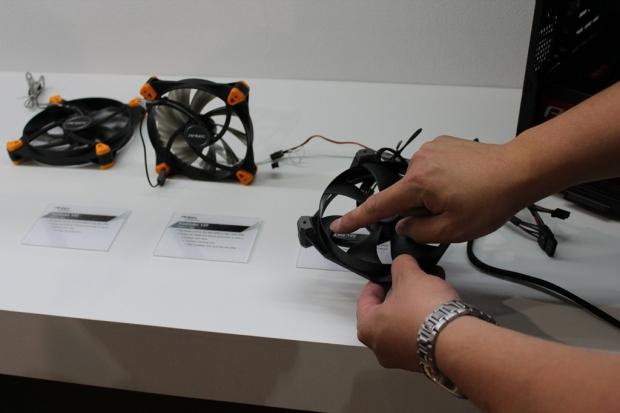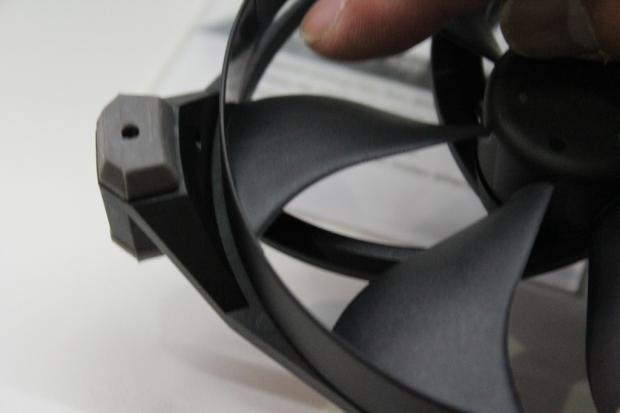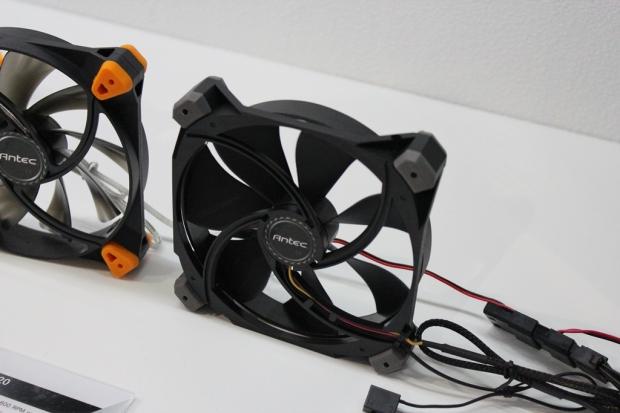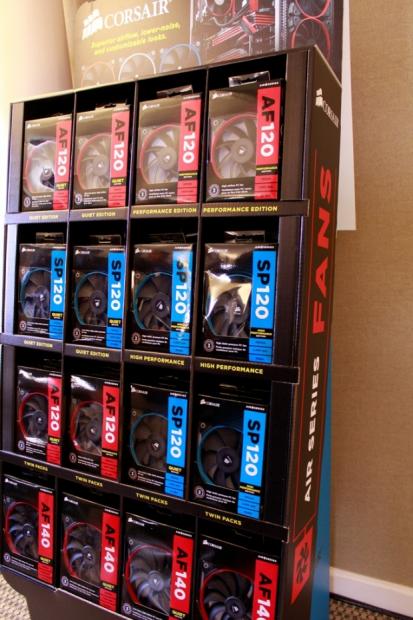 PC cooling fans is also something which caught my attention. Corsair gave an excellent explanation about their research methodology about their newer fan line-ups in their blog and the truth that many fans' CFM is not as same as advertised. Noctua also refreshed their A-Series fans with the newer bearing design, and most surprising is that they're also concentrating on fans smaller than 80/92mm fans. It makes a lot of sense as people need smaller fans, but unfortunately not many make them with a good enough bearing type or with decent lubrication in the case of ball bearing fans.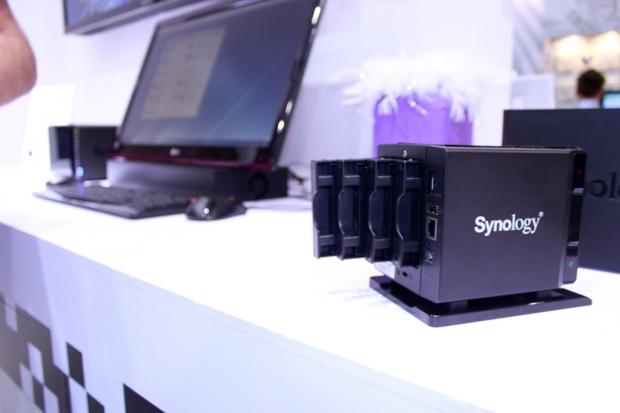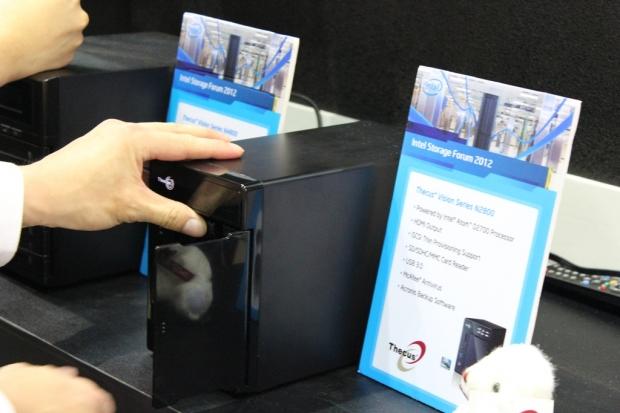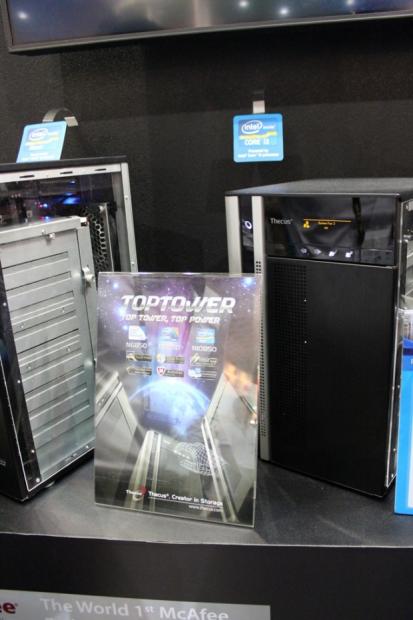 A NAS box from Thecus was one of the NAS boxes that caught my eye, especially TopTower and ThecusOS 5.0. Synology has a neat and small NAS storage that can accommodate up to four 2.5" drives on the rear (came with tool-less hard drive tray) and four USB 2.0 ports on the front.
Sapphire had a lot of hardware to show-off. They have a very large array of video cards, multi display setups and motherboards displayed.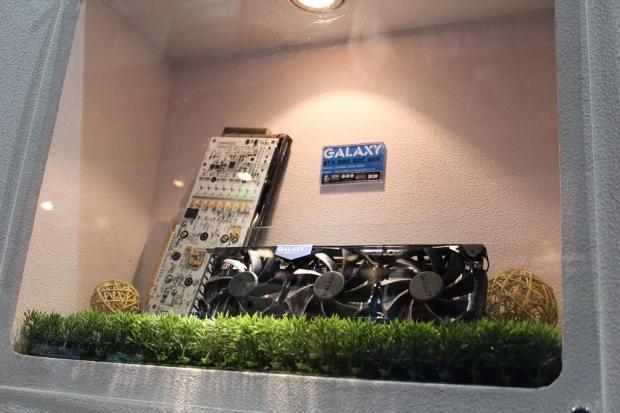 Just like how Sapphire once had a white PCB motherboard with socket 939, Galaxy also showcased GTX 680 SOC video card with a white PCB. Even though they are in limited edition for now, white PCB motherboards look great and I am sure a lot of modders would like it.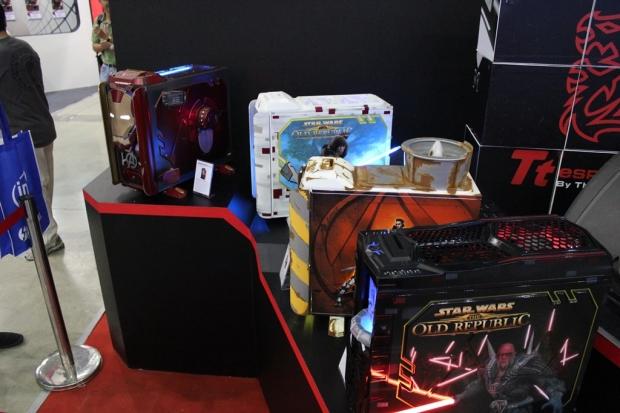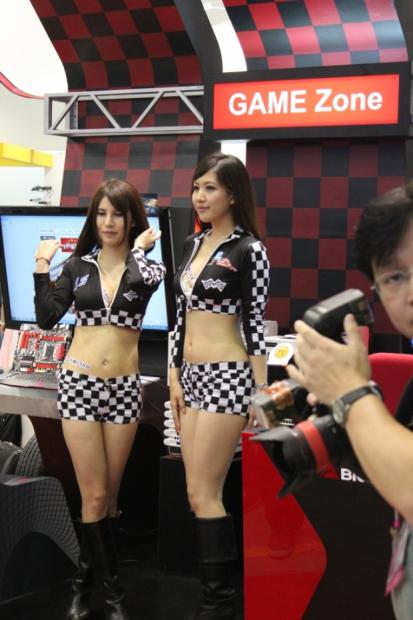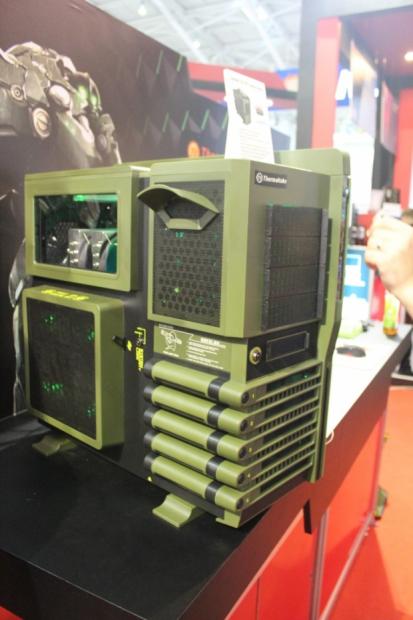 Tt eSPORTS booth was simply crazy! They displayed three modded cases: Iron man mod done by Ron Lee Christianson, Star wars Jedi mod and Borderlands 2 by Brian Carter, all based on the Armor Revo Snow Edition case. They also displayed some mechanical boards, mouse and some good looking swags. Ozone also had some good stuff, especially mouse pads.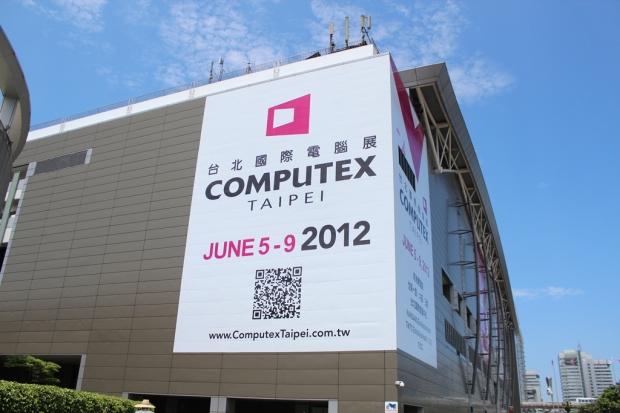 Computex is a part of the action that I loved and had a chance to see a lot of good stuff and meet a lot of good people, but parties is what makes the cake taste good! Where I come from, people rely on review sources such as TweakTown for knowing which is good and which is bad. But since I am able to meet manufacturers face to face who are responsible for APAC operations, I was able to address issues that end-users face in India and something that the Indian counterparts conveniently ignore.
"One thing leads to another" is one of the most common sentences I've used, because that's how I came up. I was a n00b and still a n00b when it comes to a lot of stuff for now, but then I used to hang around with guys and learn stuff on the way, met a good friend Harshal Tank which lead to many things, directly and indirectly. I started by reviewing one motherboard and then reviewed a series of motherboards on Indian tech forums, which lead to being contacted by a lot of PR and marketing guys.
Eventually I created my own review site, it is small, but I am confident it can grow as long as I work hard on pushing it more and gain readership's loyalty and time and work on their feedbacks. I met few people who know the unfortunate truth that tech journalism in India, on most counts, sucks because the content doesn't keep the reader base in mind. I always wanted to change that perception and I am genuinely glad that I got to meet people, give and take feedback and also learn how some things are done.
I wish I had my own notebook so I that I could have posted fresh content on a regular basis with Anthony for TweakTown. If anyone of you wins the next Computex contest, keep that in mind. I left almost all Indian tech forums for a reason, but I am happy that I started that way, because a lot of writers and review site owners have started the same way, irrespective of which country they're from and how much support and resources they had. They all started with limited resources and funding, but one thing always leads to another. As long as your content is honest and you work hard, things will eventually work your way. Readership is important and not just pageviews.
Seeing the respect people have for Cameron and others by readers and manufacturers and trolls is proof of that. It did reinvigorate my goals in pushing forward my review site.
This is the guest blog from Roshan Ashraf Shaikh and thank you for your time.
PRICING: You can find products similar to this one for sale below.

United States: Find other tech and computer products like this over at Amazon.com

United Kingdom: Find other tech and computer products like this over at Amazon.co.uk

Australia: Find other tech and computer products like this over at Amazon.com.au

Canada: Find other tech and computer products like this over at Amazon.ca

Deutschland: Finde andere Technik- und Computerprodukte wie dieses auf Amazon.de