Australian Blu-ray Importing: May 2012 Buying Guide
Since last time we looked at the Guide to Buying Blu-rays from Overseas the Australian dollar has continued to remain slightly above parity with the U.S. dollar, ensuring that most imports titles are very competitively priced, but especially tempting for titles that are unavailable locally.
So let's jump into the latest instalment of the series, covering some of the later titles released only to import - but safe from the horrors of region coding.
The Last Samurai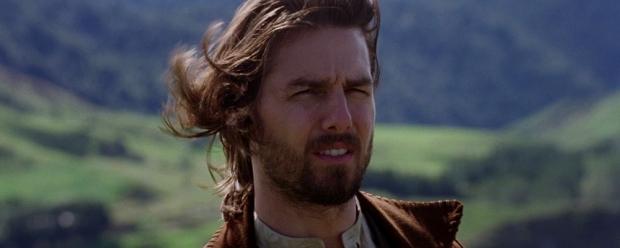 Studio: Warner Brothers Home Entertainment
Country of Origin: Hong Kong
Purchase: DDDHouse.com
Region: A, B, C
Curiously only thus far released to the Hong Kong market, Warner's Blu-ray re-release of The Last Samurai features a significantly better audio encode than the initial 2006 release, replacing the lossy Dolby Digital audio track with a lossless Dolby TrueHD track. For fans of the film, the upgrade in audio quality probably justifies dumping the disc on eBay and replacing this in its place.
Approaching its 10th anniversary, The Last Samurai has held up well and featuring Tom Cruise in a reliably good performance. Edward Zwick was a non solid choice of director and delivered a slightly workman like, but otherwise very competent film based on the real life story of the colonization (and the beginning of westernization) of Japan.
I had minor reservations from purchasing from the retailer DDDHouse, as I had never used (nor even heard of) but payment via PayPal was easy and the Blu-ray arrived shortly, packed extremely well.
Up 3D
[img]2[/img]
Studio: Disney Home Entertainment
Country of Origin: United Kingdom
Purchase: Amazon.co.uk
Region: B
Previously issued as a two disc 2D-only release, Disney have re-released Disney/Pixar's 2009 hit Up in a 2D and 3D collection, which retains all of the substantial extra features from the previous release on an additional Blu-ray disc.
Disney have aggressively embarked on 3D issues of their theatrical titles, especially from the stable of Pixar titles, including Toy Story and Cars 2. With 3D re-releases of Finding Nemo and Monsters Inc. in support of the films sequel next year, we can be sure that this will continue in the future.
The 3D feature is a very good demonstration for 3DTV owners and although Up is not one of Pixar's finest, Pixar's worst is still better than most of the competitors at their best.
Cleopatra
[img]3[/img]
Studio: Twentieth Century Fox Home Entertainment
Country of Origin: United Kingdom
Purchase: Amazon.co.uk
Region: A, B, C
Cleopatra has had a slight revision in recent years, such that it is seen as a lavish production on par with Hollywood classics Ben Hur and The Ten Commandments. However on release, the film nearly bankrupted Twentieth Century Fox when its production costs ballooned to $44 million in 1963 dollars (adjusted for inflation equals $320 million) which it then proceeded to fail to recoup.
Despite some lavish opulence Cleopatra isn't perfect, but it's a great example of movies that Hollywood don't make any more. Fox have assembled a beautiful new Technicolor transfer and some fabulous extra features on the two disc set.
FernGully: The Last Rainforest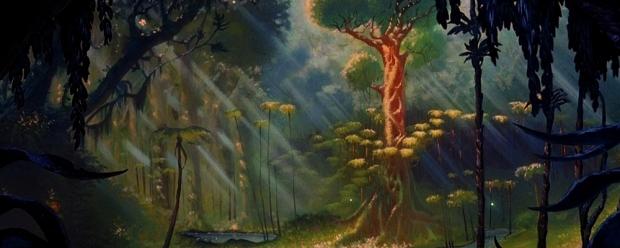 Studio: Twentieth Century Fox Home Entertainment
Country of Origin: United States
Purchase: Amazon.com
Region: A, B, C
Responsible for bringing up a generation of green activists, FernGully: The Last Rainforest is still one of my childhood favorites, which was later remade as Avatar. Of course, I joke a little, but there is a nice heart to the film which seems to be missing from recent animated films from the likes of Disney and DreamWorks.
Featuring the voices of Samantha Mathis and Robin Williams (before he voiced the Genie in Aladdin), and including some funky musical numbers, FernGully is just as entertaining as it was in 1991.
In penance for the previous DVD release, Fox have gone all out with some nice extra features, including vintage and newly produced making of and audio commentary, in addition to a newly struck HD transfer.
For now, those high paid analysts say that the USD to AUD conversion of currency parity is likely to continue well into the future, so as we approach the bulk releases of the third quarter, we'll be sure to be back with a few more installments of the series.