The new Apple iPad (2012) Preview and Unboxing Video
We take a quick look at Apple's third-generation iPad tablet in this quick preview and unboxing. Is it really that great?

Published Mon, Mar 19 2012 3:35 AM CDT
|
Updated Tue, Nov 3 2020 7:01 PM CST
Apple is a company that doesn't stop, it is a relentless company who wants to constantly push new products on consumers every 12 or so months, and this can be simultaneously one of their strong suits, as well as their weakest point.
The first iPad debuted to much acclaim, Apple had finally gotten the tablet right after so many had tried and failed. They created an entire new market that had not yet been created, or properly utilized. I remember buying my first iPad fondly, the apps were great, Plants Vs. Zombies, Angry Birds, and I remember thinking I'd use it every day for chatting - as I had started to get to know our VGA editor Shane, before I lucked out and scored this amazing job.
I thought this would be the start of something truly amazing for not just Apple, but consumers, and here we are today... just 72 or so hours after the launch of Apple's third-generation iPad. Does it have the same feeling for not just me? But for Apple? And what about its consumers?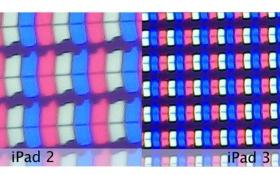 How is it? The Screen
Let's start the beginning of our 'first look' with the screen. The. Screen. Yes, it's amazing, beautiful, sharp, crisp, dynamic, gorgeous, there are plenty of words to describe just how beautiful it looks. Upon opening it, you can tell right away the text looks great. Out of the box, the iPad is on roughly 50% screen brightness, for me, I have my devices at maximum brightness, and did so for this review.
The screen is just, in a single word: wow. The reviews and videos you've seen of it are right, it is just downright one of the best displays (and not just in a mobile device) out there. I've seen plenty of IPS panels, 30" panels, etc. in my time as a tech fan and this is just amazing. But it's the only stand out feature from the third-gen iPad that makes this much of an impression on me.
A realistic look - is it really the next big thing?
Wait! What's that? A reviewer who isn't going to get down on his knees and pray to the God that is Apple? Yes. That's me. Let's break the trend here, folks. I'm going to come out and say it: the new iPad, is, ok.
It's not mind-blowing, it's not revolutionary...it's a simple step toward (in my opinion) a future product that will surely shake things up, like the original iPhone did.
[img]2[/img]
What we have here, is an iPad 2S. That's all it is, this is why Apple didn't call it the iPad 3, because there are not enough fundamental changes to justify going from a 2 to a 3. I agree with Apple, but consumers will surely be confused. I stepped into my local retailer, who had plenty of stock of all the 6 variants and flavors of the iPad, where one of the employees walks next to me and says out aloud "so which one is the new iPad?"
If an employee, who works in technology, can not tell the difference (with the screen off, mind you), then how will consumers tell? The device, with the screen off, looks absolutely identical. Turn the screen on, and depending on your eye sight, how close you are, whether you wear glasses, whether you're aware of high resolutions, then again, there is no visible difference.
What changes?
You're probably wondering why I'm spending so much time talking about the screen here, but it is the selling point of the new iPad. For me, resolution increases are all about more desktop real estate. I can fit more on the screen, more browser windows, apps, utilities like temperature monitors, chat windows, and the like. With the new iPad, you've gone from the iPad and iPad 2 screen resolutions of 1024x768 to a whopping 2048x1536. This is an increase of a pure 100% in resolution alone, let alone pixel count.
[img]3[/img]
But, even with all of that increase in resolution, the same dock, icons, etc. stay. This to me is a huge waste of the potential of the iPad. Was there anything that stood out to me, app-wise? Nope. Not a thing. Safari looks impressive, I can visit our website, pinch-to-zoom all the way, and the text is unbelievably clear. But that is no killer-app.
The new iPad is a tad heavier than the iPad 2, and after around 20 hours of use over the weekend, I found it to get quite warm under moderate use. All I did was snap pictures of my daughters first birthday party, play some casual games (Words with Friends, Draw Something), so I'm not talking serious hardcore games that are hard on the new quad-core GPU.
Yet, it still got quite warm on my hands. The new 5-megapixel rear camera is a treat, and the full review will come with a variety of shots so you check it out for yourself. Quickly, the new camera, whilst words better than the very sub-par camera on the iPad, is again, not all that its cracked up to be. It takes quick shots, and good shots, but it only captures at 1080p. The screen is 1536p, and the camera doesn't even take advantage of the single biggest selling point of the iPad.
Do you see what I'm getting at here? It's almost like Apple are teasing us: here everyone, a new iPad with a super resolution screen, that by the way, not much takes advantage of, even our own camera. How does Apple do that?
Speed and App Switching
You're thinking this is all negative, but there are positives, too. The screen sells it for me, I bought the 16GB Wi-Fi-only model, and in Australia this cost me just AUD $498. To me, under a week's wages for a minimum wage employee, for the latest and greatest tablet is great. Apple has given us some great pricing on what is an amazing tablet.
It's fast. The new iPad has 1GB of RAM versus the iPad 2's 512MB. Multi-tasking is snappy; opening apps is equally as fast. It's impressively quick, and switching between apps is just perfect. I was able to switch out of the camera, into iPhoto, into Words, into Draw Something, into Facebook, back to the camera - and it just feels, smooth. So, so smooth.
Apple is great with tweaking their software, and iOS is becoming a very, very refined mobile OS. There's so much more to come, and tell you about, but I will greet you all with my first video review, followed with a text review, also.
Stay tuned!
PRICING: You can find products similar to this one for sale below.

United States: Find other tech and computer products like this over at Amazon.com

United Kingdom: Find other tech and computer products like this over at Amazon.co.uk

Australia: Find other tech and computer products like this over at Amazon.com.au

Canada: Find other tech and computer products like this over at Amazon.ca

Deutschland: Finde andere Technik- und Computerprodukte wie dieses auf Amazon.de
We openly invite the companies who provide us with review samples / who are mentioned or discussed to express their opinion. If any company representative wishes to respond, we will publish the response here. Please contact us if you wish to respond.