Top 10 Must Have 3D Blu-ray Discs - Part 1
Finally there's a reasonable amount of commercially available 3D Blu-ray content on the market. So, how do we separate the wheat from the chaff? Ben takes a look at the must have discs to demo to your friends.

Published Mar 3, 2012 1:56 AM CST
|
Updated Tue, Nov 3 2020 7:01 PM CST
The resurgence of 3D in recent years has had a reasonably rocky road. Whilst the technology is decried by many, the money keeps on flowing. Disney's re-release of The Lion King netted the studio just shy of $170 million last year - a good return on a $5 million investment - and that's not even taking into account additional revenue from the Blu-ray release.
Blu-ray 3D has now been on the market just shy of two years and this time has been marred by the infuriating tactic of manufacturer exclusives; that is, content made available only when purchased with 3D equipment. Sony inked deals with Disney, Panasonic with Universal and Twentieth Century Fox and Samsung with DreamWorks.
Thankfully, this mentality has all but ceased, with most new release 3D Blu-rays being widely available at retail. The last big 3D title - James Cameron's Avatar ended its exclusivity with Panasonic last month, paving the way for a forthcoming (and no doubt elaborate) box set.
It's true that there are some less than stellar 3D content available, but there's also some pretty amazing titles to demonstrate to friends and family. So how can you choose? TweakTown's got your back, in this two part article series.
Beauty and the Beast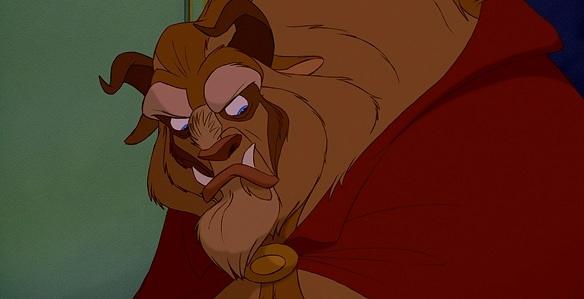 Possibly the most mature of Disney's animated features, Beauty and the Beast was the first traditionally animated feature film to benefit from 3D conversion. I say 'benefit', because the film well and truly does shine like never before in a three dimensional space. In fact, the success of the conversion process emboldened Disney to convert further jewels in their collection, such as last year's release of the aforementioned The Lion King, and the 2013 release of my personal favourite The Little Mermaid.
The bright, multi-planed image is very conducive to the 3D process and its technical proficiency - including lack of 3D niggles including cross-talk artefacts makes Beauty and the Beasty one of the best looking 3D discs on the market today.
Disney's Blu-ray includes both 2D and 3D versions of the film in stunning 1080p, along with an incredibly in-depth bonus features disc.
Tron: Legacy
[img]2[/img]
Many fans were disappointed with the 3D aspect of the recent sequel/reboot to the cult classic Tron, with some critics even going so far as to recommend the 2D experience instead. However, this criticism ignores the filmmakers intent - to subtly draw you into the world of Tron, turning the viewer from a passive viewer to being involved in the movie.
In a similar vein to the emergence of colour in The Wizard of Oz, the 3D effect kicks in once the story enters the Tron-iverse of 'The Grid'. The filmmakers include all manner of 3D flourishes to draw the attention of the viewer.
Take note, that this is not an overt 3D spectacle of laser beams and debris hitting you in the face, this is 3D distilled to its essence and it makes a very excellent film even better.
Transformers: Dark of the Moon
[img]3[/img]
Michael Bay is not a director known for his skills in subtlety, with free roaming cameras and fast cuts -both traditional enemies of stereoscopic 3D. While many expected a release of Transformers to be the final nail in the 3D coffin, many were pleasantly surprised with the strong performance of that aspect of the release.
Unlike many of the 3D theatrical releases of 2011, Bay took the advice of James Cameron and decided to film the majority of the action in native 3D, rather than post-production converting. Right from the get-go, it's clear that this is going to be quite the ride, and it doesn't let up.
Transformers in 3D takes an interesting path. There are many examples of gratuitous in-yo-face 3D effects, but there are also some really amazingly subtle effects - take note of the Transformers exiting the surface of the moon, for example. The disc isn't perfect - there seems to be an issue with consistency of image brightness, and there is some obvious cross talking artefacts, but overall it's a pretty solid effort for a live action film.
The initial Blu-ray release of Dark of the Moon featured a bare-bones 2D release, but the collectors 3D edition released last month features both the 2D and 3D versions on separate discs and a new disc of bonus features produced by famed behind the scenes documentarian Charles de Lauzarika.
The Nightmare Before Christmas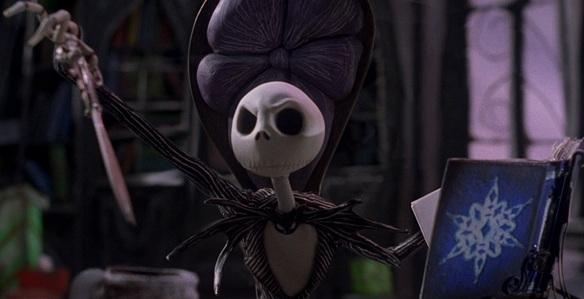 Back in 2004, a 3D film release (barring IMAX) was very much a novelty, so much so that there were only three or four cinemas in the country that were equipped with RealD projection. I was so excited when I heard plans were afoot to theatrically re-release one of my favourite films (and one that I didn't see on its original release) Tim Burton's The Nightmare Before Christmas that I travelled half away across the country to see it. And that's not even a joke.
Industrial Light and Magic orchestrated the 3D conversion of the film (curiously Lucasfilm farmed out the 3D conversion of Phantom Menace to an alternative company for cost reasons) and they did a fine job. Unfortunately the release somewhat bombed, mostly due to the lack of available cinemas at the time. However now we can view it in the comfort of our own homes.
Disney's 3D package includes both 2D and 3D versions of the film, but ironically the 3D version is actually somewhat superior, due to a lack of overly judicious Digital Noise Reduction and slightly better colour response.
Thor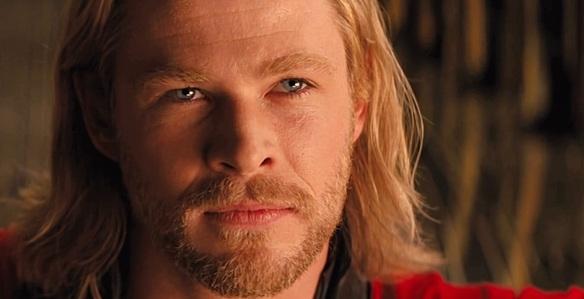 Although 2011's Thor, starring Australia's Chris Hemsworth divided many over its interpretation of the Marvel superhero, it was a reasonable effort that remained true to the comic and yet avoided some of its more campy aspects. While the film was lensed in the 2D domain and converted after the fact, it's still a pretty damn good effort which was clearly given enough time and money to make it right.
Much of the early action is played out in the cold darkness, never a good plate for 3D photography, but once the action spreads to the planet Asgard the effect quickly becomes quite incredible.
Paramount's 2 disc 2D and 3D Blu-ray release is billed as a 'limited edition', but they've declined to specify how limited it actually is. But those whom have even a passing interest in seeing the film in 3D might want to get a copy just in case.
PRICING: You can find products similar to this one for sale below.

United States: Find other tech and computer products like this over at Amazon.com

United Kingdom: Find other tech and computer products like this over at Amazon.co.uk

Australia: Find other tech and computer products like this over at Amazon.com.au

Canada: Find other tech and computer products like this over at Amazon.ca

Deutschland: Finde andere Technik- und Computerprodukte wie dieses auf Amazon.de
We openly invite the companies who provide us with review samples / who are mentioned or discussed to express their opinion. If any company representative wishes to respond, we will publish the response here. Please contact us if you wish to respond.