NVIDIA's Tegra 3 (Kal-El) Quad-Core Mobile Processor
I was lucky enough to be invited to the secret unveiling of NVIDIA's upcoming Tegra 3 conference call last week where we had unveiled to us their upcoming quad-core Kal-El chip.
I've covered NVIDIA's Tegra 3 chip for quite a while now, as I believe it'll be the first real step toward a totally new direction in technology. It sounds like a bold claim, but by the end of this article you'll have your eyes opened to a totally different perspective, not only of NVIDIA, but of things to come.
NVIDIA chose to use a more intelligent design with Tegra 3 which requires decisions early on in the development process. This is why the companion core was made and used, as well as Tegra 3 being the world's first variable processor.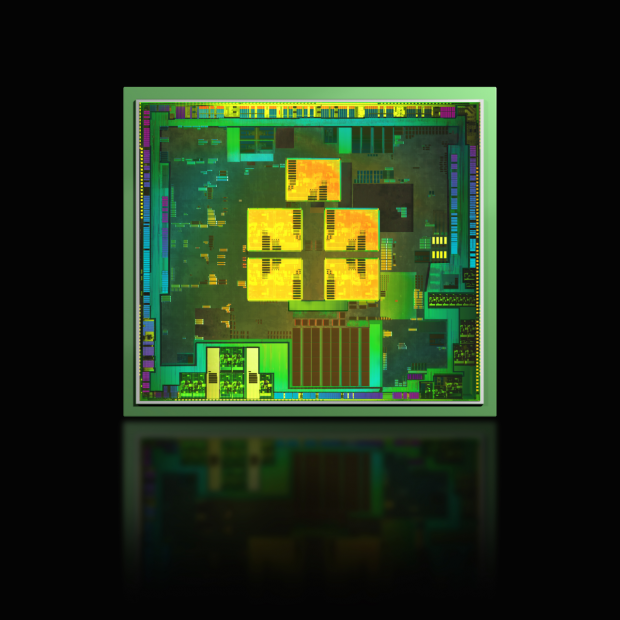 Tegra 3 sports a 500-percent increase in horsepower over the Tegra 2, all while using less power than the Tegra 2 and up to 67-percent less power than most other SoC (system-on-a-chip) solutions on the market. Tegra 3 also supports 3D Stereoscopic and is the first time that a PC-class CPU is made available to mobile devices.
NVIDIA's Tegra 3 chip is a quad-core, 40nm chip, that sports a fifth "companion" core. The companion core only sits there to do low-power, background tasks such as e-mail syncing, Facebook syncing and general low-power use tasks. On top of this, the companion core is also capable of running 1080p video from that single core and in this mode all of the other cores are completely off.
The companion core is also slow, but very capable. It runs at a frequency between 0 and 500MHz, and even at this speed can do quite a lot for such little battery life and clock frequency. Most other developers of tech products think 1080p video is a 'high-power' task, but NVIDIA put their foot down and said it was a 'low-power' task. This is where the companion core shows its true Kryptonian strength.
[img]2[/img]
The companion core is completely transparent to the OS and/or application - they don't need to be recoded to take advantage of the extra core.
The companion core is going to be a very important move for NVIDIA, as they are the only ones with a design like it right now and ARM are months away from being prepared to launch a product based on a quad-core plus simple core chip. The companion core deserves its own story, but I'll cover a bit more of that later on in the article.
NVIDIA's Tegra 3 (Kal-El) Quad-Core Mobile Processor - Continued
Let's talk cores. For a single webpage or single-threaded web page where not many scripts are required, Tegra 3 only uses one core and disables the rest including the companion core. With only one core enabled, Tegra 3 boosts the single-core up to 1.4GHz. This allows NVIDIA's Tegra 3 chip to give even higher performance for single-threaded apps.
What Tegra 3 does differently here, is it will switch on the single core, flick it up to 1.4GHz, download the website, display it, turns the 1.4GHz core off and switches to the low-power companion core. This provides the best of both words; fast collection and display of a website, but excellent battery life as it switches down to the companion core.
For tasks such as browsing complex web sites, 2 cores enable at between 0 and 1.3GHz; with these two cores and that clock speed, Tegra 3 can easily handle scripts, background tasks and flash-based websites. In this case, two cores on, two cores off, companion core off.
[img]3[/img]
This design is thanks to the variable processor, where CPU cores are auto-enabled and disabled based on workload. As workload increases, each of the CPU cores is enabled. As it decreases, the cores are disabled, but not only are they disabled, they are power-gated off; no leakage, absolutely no power consumed.
This is a great achievement for NVIDIA and something I dare say will be a huge tool for them against other SoC builders going into 2012.
NVIDIA said that they've received very strong feedback from customers and OEMs, with lots of feedback from people in the industry asking what vSMP (variable SMP) can provide. Obviously from what I've just explained, it provides quite the toolset to not only developers, but users. The results of this is the lowest power for Tegra 3 which can provide video playback results of up to 12-hours.
This is largely thanks to NVIDIA's companion core, when compared to Tegra 2 or other SoCs. Video decoding is not handled by the companion core, but by NVIDIA's new video engine built on a GeForce GPU built into Tegra 3. It features three times the graphics performance of its predecessor and NVIDIA said they have worked closely with developers to push the limits of what mobile gaming has been capable of in the past.
Tegra 3 has been designed from the ground up for next-generation games which include built-in support for features such as dynamic lightning, physics, high-resolution environments and more. NVIDIA showed a slideshow of Tegra-based games with the differences between Tegra 2 and 3. It was hard to tell from a still image what to expect, but you could see the detail in water, environments, effects such as smoke, shadows and lighting were all much improved.
NVIDIA showed us various games such as Riptide from Vector Unit which is a water-based game that debuted on Tegra 2 with water simulation that was life-like. Tegra 3 amplified this with improved realism and effects. It used all four cores on Tegra 3 and added more effects such as water splashing up on the screen (or visor) of the rider, with the water droplets all simulated in real-time, including transparency and reflection from the water droplets. I think in real-time, this is going to be quite the feat to look at.
Another demo shown was Shadowgun, which again is available not only on Tegra 2, but iOS. It involves lots of realism and detailed environments. But Tegra 3 again helps immensely. It adds new effects, added water on specific scenes with most scenes enhanced on Tegra 3. Previously with Tegra 2, water was too difficult for mobile processors to simulate; Tegra 3 allows water to be simulated in real-time on GPU with specular lighting, transparency, lighting in real-time, water rippling as characters run through it - the effects are just amplified.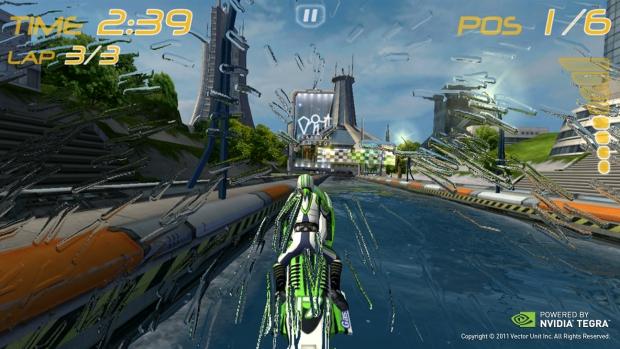 It's quite amazing to know this is all done on such a low-power chip, and not only that, but handheld for tablets and smartphones.
NVIDIA's Tegra 3 (Kal-El) Quad-Core Mobile Processor - Continued
NVIDIA also made a point of Tegra Zone (www.tegrazone.com for PC users). NVIDIA were quick to point out the large showcase of Tegra Zone, where they've seen 1.2 million app installs, a 4-star rating on the Android Market, loyal users who return to download new games and thousands of positive user reviews. I've previously used Tegra Zone on my ASUS Transformer and I agree, it's a great program and has a good catalogue of Tegra-powered gear.
How does Tegra 3 enhance the mobile and web experience further? Tegra 3 offers the fastest web experience, for one. Popular benchmarks such as Javascript or hardware-accelerated Flash are faster on Tegra 3. Tegra 3 also supports hardware-accelerated HTML5 as well as the incoming WebGL.
WebGL is the open standard for GPU acceleration across the web, and we should see WebGL-based games coming out shortly which will be accelerated by Tegra 3.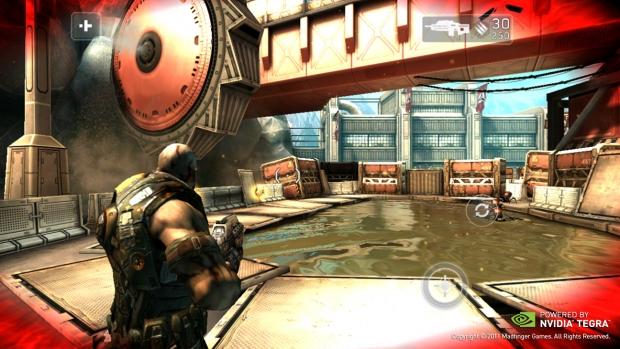 Multimedia. We all use this on mobile devices, be it photos, videos, YouTube, or now, picture and video editing on mobile. Tegra 3 again, strikes hard. More capabilities, more speed, photo stitching, panoramic shots; it has it all. Usually, photo-stitching pictures is CPU intensive, but not on Tegra 3. Tegra 3 can almost do it in real-time with video transcoding, video editing, photo editing all much, much faster on NVIDIA's Kal-El chip.
Tegra 3 is not just about doing this faster, or in lower power - but it's about introducing new features. Let's talk about gaming; we all know that's becoming a very important pillar on mobile devices and something very close to NVIDIA's heart.
NVIDIA have done something out of the square with Tegra 3, they have added broad gaming controller support. What is broad gaming controller support you ask? Well, Tegra 3 supports PlayStation 3, Xbox 360, Wii and even PC controllers for gaming. NVIDIA took the basic support for Ice Cream Sandwich (Android 4.0) and Honeycomb, and enhanced it.
It has full support built in, and is what NVIDIA calls a "natural", easy way to control games on Tegra 3-powered devices, and I agree. It instantly turns any Tegra 3-powered device into a portable gaming machine. With outputs allowing you to hook it up to a TV, 1080p output, it becomes a monster.
NVIDIA have also added support to navigate Android menus with the controller, and allows you to play games on your TV without having to even move from your couch. NVIDIA have done a lot of work here, where they've needed to work together [very closely] with Tegra Zone developers and map support into the games for all of the controllers. This allows the game itself to support the controller, instead of some third-party quick hack to get it working.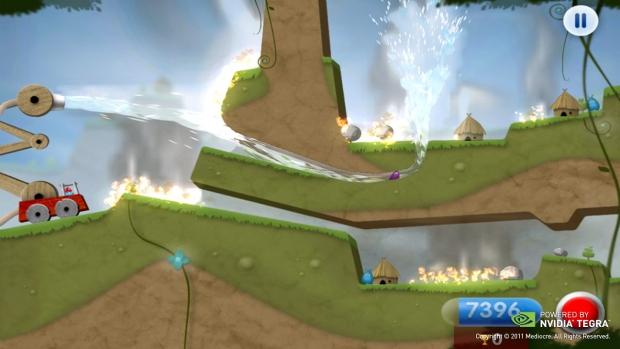 Continuing on the gaming front, NVIDIA have used their 3D Vision technology from their PC business and mixed it into the delicious, Superman-themed Tegra 3 chip. NVIDIA's 3D Vision technology takes any 2D game and automatically makes it 3D in real-time without editing or modifying the game. Say what?!
It also supports 3D on big screen TVs - glasses-free support is included and is implemented over HDMI and will also work on a 3D monitor (such as 3D Vision-enabled LCDs) and TVs.
NVIDIA's Tegra 3 (Kal-El) Quad-Core Mobile Processor - Continued
NVIDIA were quick to remind us that Tegra 3 is a totally brand new chip - a completely new CPU featuring video decoding at up to 1080p with high-profile 40Mbps, with peaks at 60Mbps. Brand new memory capabilities with a 300-percent leap in memory bandwidth which is thanks to DDR3L, a low-cost memory solution.
The result? DDR3L reduces NVIDIA's costs, battery life, power consumption and overall design. DDR3L is very important to Tegra 3.
The presentation ended shortly after this and Matt Wuebbling was open to some questions. Before I yelled out "marry me", after being so blown away from the Tegra 3 presentation, I was the first to fire off a question.
I asked "how will this [Tegra 3] affect the console market. With NVIDIA GPUs powering the PS3, within 1-2 years, will Tegra out-power the consoles?" - Matt replied saying that it was a great question (leaving me blushing and batting my eye lids), saying that "consoles are still very powerful today, not quite there with mobile GPUs, but will be there in a few years. It's hard to predict how much power, but NVIDIA think we're getting close to that [of consoles], from an experience perspective, with some capabilities etc. enabled in Tegra 3, allowing a console-like experience - we'll be there pretty soon."
Did you read that? "We'll be there pretty soon" - this really lines up with my previous editorial on smartphones versus consoles. Something that I predicted almost a year ago and today we're getting close to that mark.
I then asked "Will next-generation consoles use Tegra, or GeForce-based GPUs?", Matt replied with, "A lot of different ways that consoles could go in the future, with NVIDIA interested in participating, but I can't talk too many specifics for consoles."
Will we see next-next-gen Tegra designs in consoles? Well, the question is out there people... it is a possibility as console makers will favor low-power, low-heat, super-efficient and scalable designs such as Tegra versus the power-hungry, heat-crazy GeForce GPUs (unless done right).
Lastly, Windows 8 support. NVIDIA are committed to Windows 8 and showed this at the //build/ conference a few months ago where Kal-El was the preferred device of the show. Tegra 3 also includes support for Linux, Chrome and of course, Android.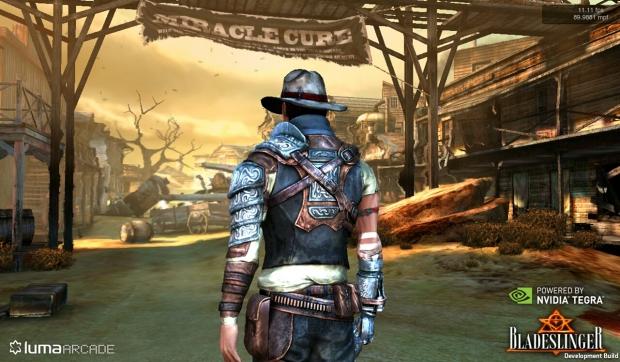 The first Tegra 3-powered device to hit the market will be in the form of the ASUS Eee Pad Transformer Prime. There will be others to follow and NVIDIA hope to see Tegra 3 in smartphones in Q1 of 2012.
Be sure to keep checking the TweakTown main page for more news and [hopefully soon] reviews of Tegra 3-powered devices!