Revising Cinema for the Blu-ray age - Where to draw the line?
With many films requiring extensive restoration before a Blu-ray release, Ben discusses the ramifications of altering film in the digital age.

Published Thu, Jul 7 2011 9:24 AM CDT
|
Updated Tue, Nov 3 2020 7:01 PM CST
Film fans are nothing if not passionate folk and for many their favourite films represent far more than the celluloid they are printed on. For some it's a life; a religion and these films are embraced as their own children. In recent years, it has become relatively common practice to make alterations to a film during the remastering and restoration process. In some cases the alterations are subtle, like Tron and in others, somewhat significantly, such as The French Connection. But who is to say where the line should be drawn? Should a Director have the right to revisit a film with the benefit of hindsight, or to appeal to new sensibilities? Does a film studio have the right to do this without the blessing of the Director or Cinematographer? First, let's discuss how this has come about.
In the last 30 years, there has been much emphasis on film restoration. Back before home video, there were hardly any efforts expended on film restoration, generally because no additional revenue was going to be raised to justify the effort. At best, Cinemas would re-release certain blockbuster films of old as a matinee, simply screening the old battered print from its original release. With the advent of VHS, after a short period of opposition, film studios soon discovered that much money could be made from these home video formats and scrambled to release these to the new market, often using the same cropped master tapes produced for television broadcasts.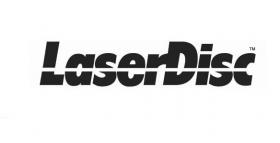 When Laserdisc was introduced in the mid 1980's, studios began to be slightly more mindful of the tastes film fans and collectors and many films began to be released in letterbox widescreen format, often alongside a traditional 4:3, cropped release. This led to the introduction of home video labels such as 'The Criterion Collection' which sought to re-master films from early generation film stock, using photo-chemical restoration to enhance the image.
In 1996, the DVD revolution began and studios decided that widescreen letterboxing would be the standard presentation of film for the format, essentially killing Laserdisc but also angering many consumers who disliked the letterbox effect on their 66cm 4:3 aspect ratio televisions.
However, a culture shift was in the air in 1997, when Director George Lucas re-released the Star Wars Trilogy: Special Edition to theatres worldwide. It was a massive hit that raised hundreds of millions of dollars for Lucas and Twentieth Century Fox and re-energised the franchise, making the prequels a viable proposition. Whilst directors cuts were nothing new by this stage, this signaled the first time that a film was re-released to theatres (or home video) with significant alterations and enhancements using new digital technology.
[img]2[/img]
The wildly successful re-release started the 'special edition' buzz successfully capitalized on by the emergence of the DVD format, opening the floodgates to many re-releases, which coupled with DVD branching technology such as that featured on Terminator 2: Judgment Day and X-Men led to bigger restoration efforts such as Star Trek: The Motion Picture - The Directors Edition which saw Director Robert Wise finish the film that he never got to back in 1979 due to time and technology limitations. Later, the length of the Lord of the Rings books meant that many scenes from the Peter Jackson trilogy hit the cutting room floor, which were rescued for the extended edition release of the films. A treat for fans with the same care extended as to the film proper, completed with new visual and special effects and music composed by Howard Shore.
At the middle of the last decade, the dawning of the Blu-ray and HD-DVD formats, along with the rise of HD television services with much higher resolutions caused a shift in film restorations. For many films, the best available film transfers existed in the standard definition masters produced for DVD and television broadcasts. This forced studios to significantly ramp up their catalogue of films by striking new digital transfers which would stand up to the scrutiny of higher resolution HD displays. But following the precedent set by George Lucas and others, some Directors began to ask for small improvements to be made to their films. Whether it be from digitally altering a shotgun to a mobile phone (E.T. The Extra-Terrestrial), digitally removing wires from a superhero (Superman), or completely changing the colour grading of the film (The French Connection, The Matrix and now The Fellowship of the Ring, many film fans are wondering where it all ends.
[img]3[/img]
Compounding this issue is the fact that many film fans have grown up with films looking a certain way on VHS, Laserdisc or DVD through the fault of the original transfer. New changes may be incurred when a director is sought to signoff a new transfer where the original transfer did not meet his artistic intentions - I believe this partially occurred on the original The Matrix Blu-ray. Even our original cinema experiences may vary from theatre to theatre, depending on the type and make of bulbs used in their projection and luminosity.
At the end of the day, I believe that the Director (ideally also backed up by his cinematographer) has a right to alter their films and if the owner of the film (the studio) wishes to indulge them - then so be it. But I also believe (and I don't think it's necessarily a contradiction to hold this true) that in extreme examples of revisionism (The Star Wars Trilogy), a director also has a responsibility to ensure a film is also available in its original version for historical purposes, however he or she may dislike it.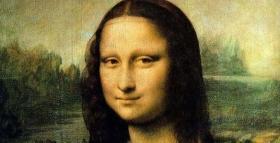 That said, I will leave you with one final thought: Imagine that Da Vinci was reborn today and entered the Louvre. Looking at his famous painting - the Mona Lisa, he decides that the world that he now lives in dictates that women have eyebrows and as such wants to make this addition to the painting. What would happen then? Would he be stopped? Who would support him? What would you think? See you in the TweakTown forums!
PRICING: You can find products similar to this one for sale below.

United States: Find other tech and computer products like this over at Amazon.com

United Kingdom: Find other tech and computer products like this over at Amazon.co.uk

Australia: Find other tech and computer products like this over at Amazon.com.au

Canada: Find other tech and computer products like this over at Amazon.ca

Deutschland: Finde andere Technik- und Computerprodukte wie dieses auf Amazon.de
We openly invite the companies who provide us with review samples / who are mentioned or discussed to express their opinion. If any company representative wishes to respond, we will publish the response here. Please contact us if you wish to respond.