Introduction and Package
Introduction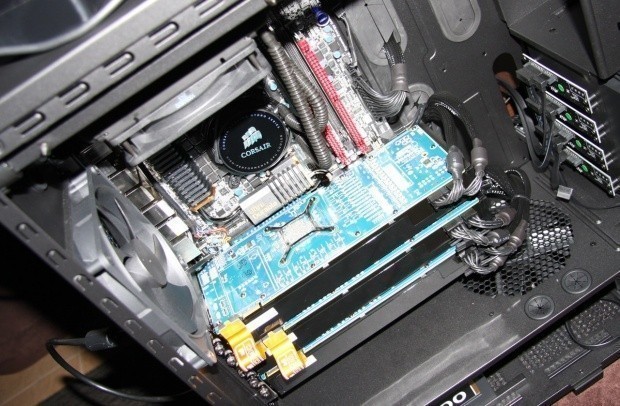 In January the north east of Australia was devastated by floods destroying homes, businesses and even whole towns. The one thing the state needs to get back on track is money, and our humble overlord Cameron came up with a great idea to help get everyone around the world involved.
At the end of January TweakTown's Aussie Flood Appeal Dream System was born and for a small donation of just $10 USD you could get a chance to win a beast of a PC that comes in just shy of $5,000 USD.
It's all great and everything to have the parts listed, but don't you wonder just what kind of performance you can get from a machine that could set you back as little as $10 USD? - Well, we did and thought since all these great companies took the time to help bring the parts together, we would take the time to build it and show you just what you can expect.
There's no real formula for what we're doing today, so we'll just be covering the parts we've got in the system while at the same time giving a shout out to the companies that help provide them.
Once we've covered that stuff we'll get stuck into some gaming benchmarks that will help give you an idea on the kind of performance you can expect from this machine. Of course, we'll be overclocking this sucker as well, so before we get stuck into the testing side of things we'll cover what we overclocked and what we ended up with.

Thanks AVADirect & GIGABYTE
Thanks AVADirect
At the heart of our system sits an Intel Core i7-2600K which has been given to us by our good friends at
AVADirect.
This CPU has become a fan favorite of mine and a fan favorite of all overclockers out there. The ease of overclocking by doing nothing more than bumping the multiplier up means that 1GHz overclocks are seen with almost no effort.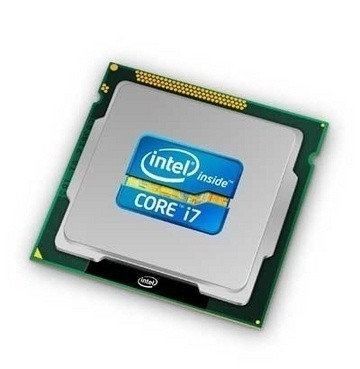 Really, Intel should've called it the Intel Core i7-bangforbuck, because it's just excellent value when you consider the amount of performance you're able to achieve from it. It's the centerpiece of our system in which everything else will revolve around.
Thanks GIGABYTE
Behind every good man, they say there's a good woman. Well, behind every good CPU there's also a good motherboard, and our friends at
GIGABYTE
hooked us up with the P67A-UD7.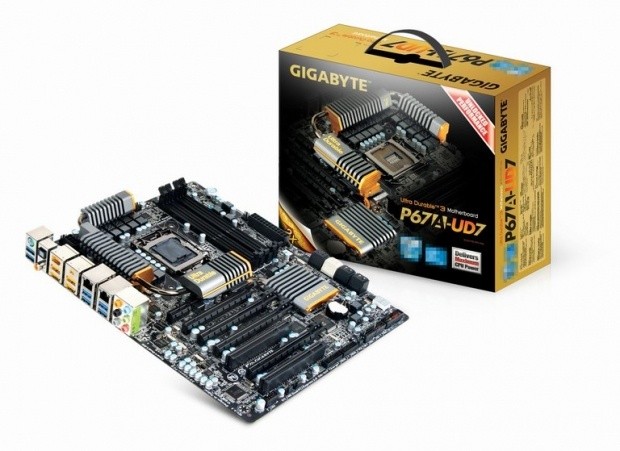 I'm not really a motherboard guy, but I have had the luxury of checking a few new boards out lately and I have to say this is just a swish looking motherboard. While GIGABYTE has chosen to skip the fancy new BIOS interface we see on some other P67 boards, what we're seeing is nice and familiar which makes overclocking easy.
The black PCB, though, is what makes it stand out and with those few bits of gold here and there on the heatsink we've got ourselves a good looking motherboard that performs exceptionally well.

Thanks Sapphire, Western Digital & Thermaltake
Thanks Sapphire
When you ask someone what's better than one video card, the answer to that is two. But what's better then two? Well, the answer to that is three, and our good friends at
Sapphire
have delivered with three HD 6970 2GB video cards.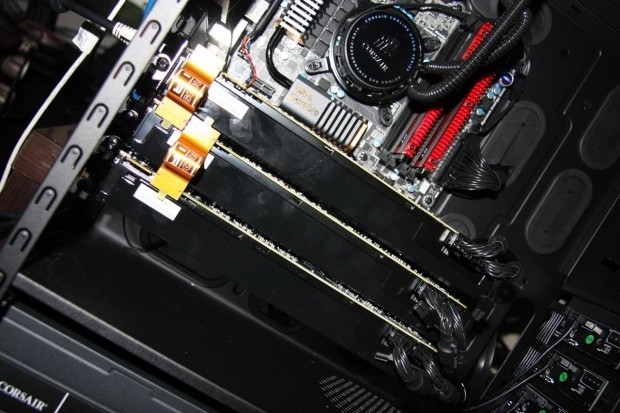 We actually haven't tested a CrossFire X HD 6970 2GB setup yet and we'll no doubt get around to it sooner rather than later, but today you're going to get a sneak peek at just the kind of performance the setup can offer.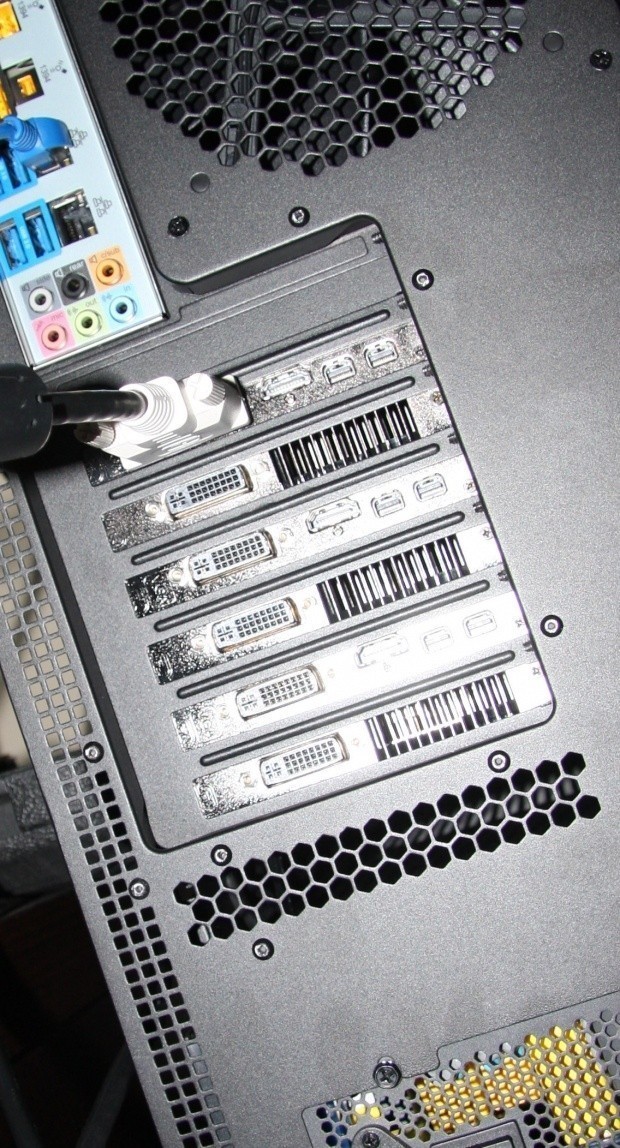 No matter what, though, you're going to have a bucket load of performance on offer from this setup and we're looking forward to showing you just what kind of performance you'll be able to achieve from the system we've built today which could well end up being yours.
Thanks Western Digital
Our good friends at
Western Digital
have come through with a bunch of extra storage in the form of a couple of 2TB drives which is going to help install all those games that you'll be able to play.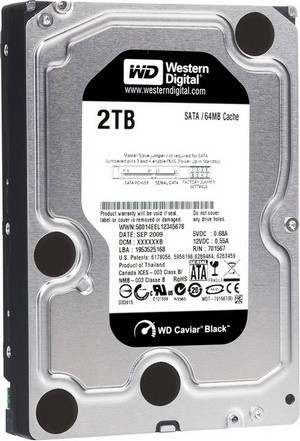 Of course, you'll be able to have a bunch of movies or TV shows on them and if you feel like getting away from the computer for a bit you'll be able to venture to the lounge room and use your new WD TV Live Plus HD Media Player.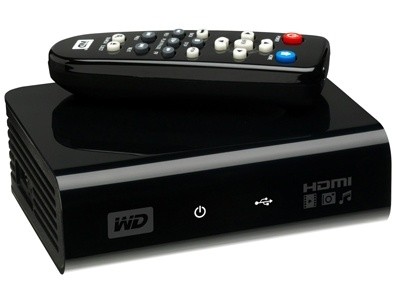 The WD TV Live HD Media Player supports full 1080p resolution and playback from both network and internet. It's a fantastic little media player and it's the perfect device to help get you off the computer to relax a little in the lounge.
Thanks Thermaltake
Our friends at
Thermaltake
have hooked us up with a ton of goodies starting with the Challenger Ultimate on the keyboard front that packs a load of features including backlit keys which look great.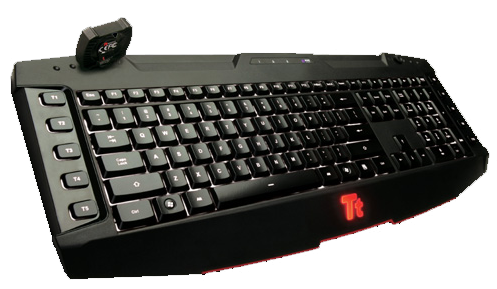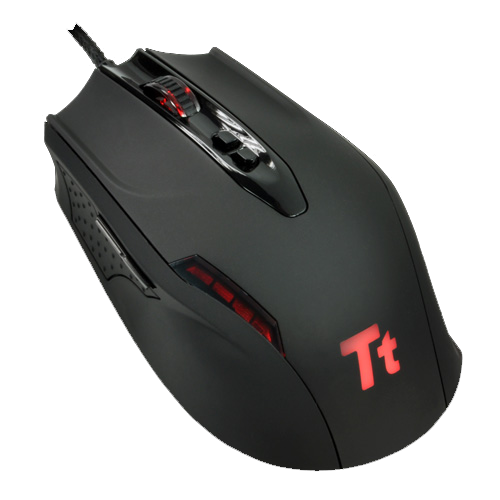 Of course, what good is a keyboard without a mouse, and Thermaltake have delivered the Black Gaming mouse which like the keyboard looks the goods, and of course to complement that is the Dasher mouse pad from Thermaltake which will make sure you can get the most precision out of the Black Gaming mouse.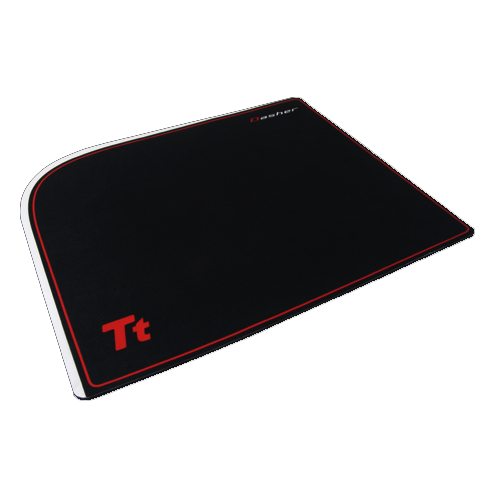 Nothing says you're a serious gamer ready to go, though, unless you've got yourself a sweet glove, and Tt eSPORTS have delivered that in the form of the Gaming Glove.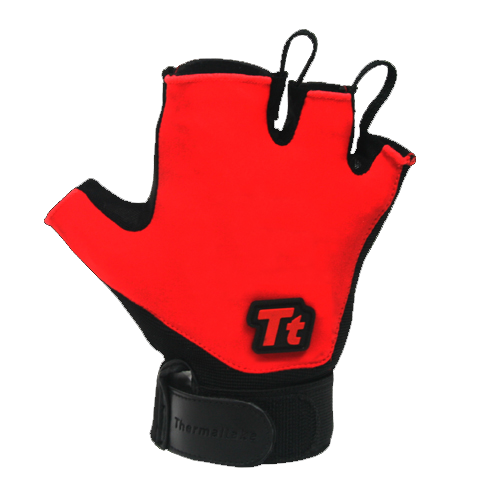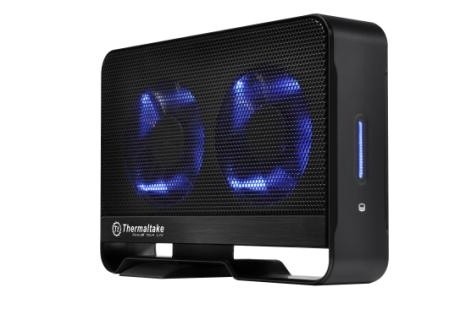 If all that wasn't enough from Thermaltake, we've also got a Max 5 caddie included which sports active cooling and is going to be the perfect companion for one of those massive 2TB Western Digital hard drives.

Thanks Corsair
Our good friends at
Corsair
have come to the party in a big way, helping us round off the system in style. First we've got the 800D case which I absolutely love; it's a real pleasure to build in and I'm such a fan of it that I actually own one myself.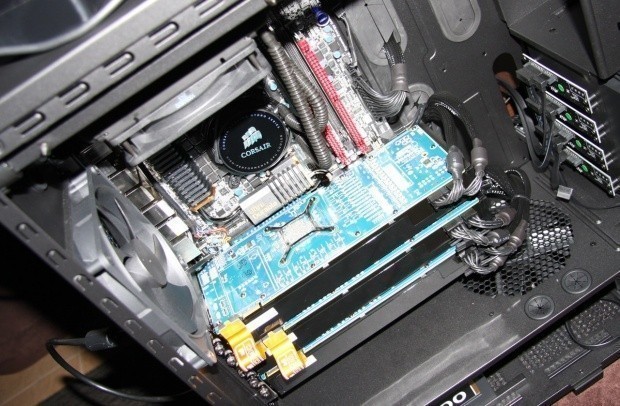 Apart from its massive size, one of the best features is the way the cable management system works. So much thought has gone into the design of the case and it really shows when it comes to building a system based around it.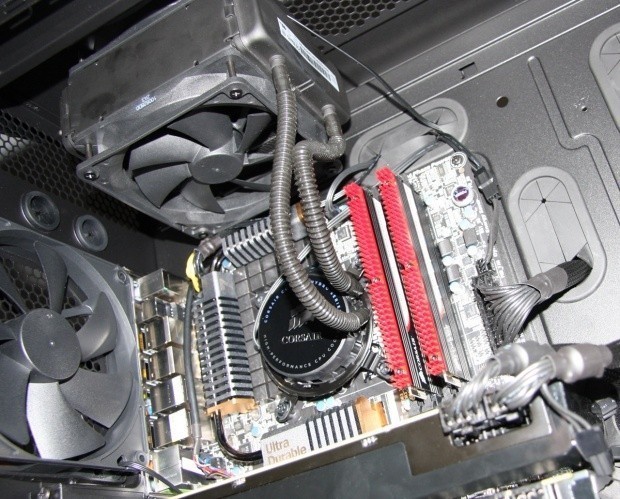 On the RAM front we've got a 4GB kit of Dominators that come in with a 2133MHz DDR memory clock that offer serious speed for the P67 platform. The Dominator series has always been a great one and Corsair continues to push speed to the limit with the series. We've also got the Airflow cooler, but that's not installed at the moment. Instead we'll ship that in the box just to make sure it doesn't fall off during transit.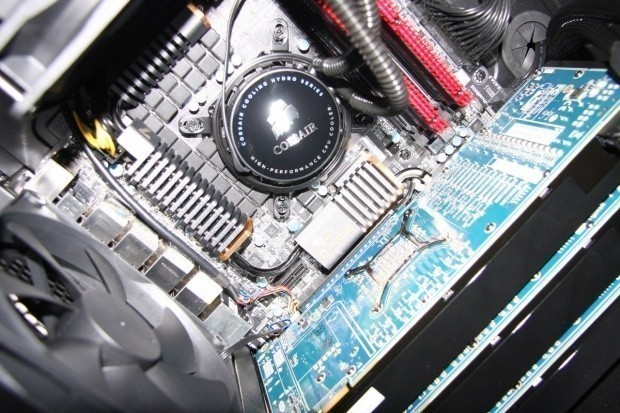 Next to that RAM we've got the Corsair H70 water cooler which has proven itself to be nothing short of fantastic. You've got a water cooling kit here that takes no effort to setup and offers amazing performance. Really, we're not sure what more you could ask for from a cooler.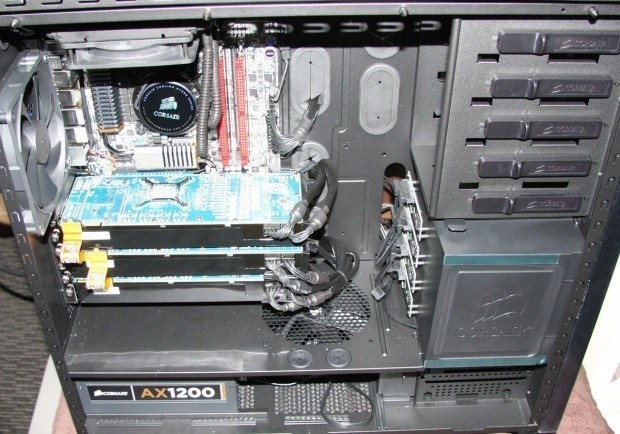 Of course, to power this beast you want the best power supply on the market, and that's the AX1200. I've had four of these come to me now; three on my testbed and this one here. The unit is just awesome. It runs everything you throw at it.
What we haven't mentioned, though, is the boot drive scenario. Yes, we've got a couple of 2TB drives from Western Digital, but Corsair has come through with two 120GB SSD drives that we're running in RAID 0. That offers you a massive 240GB of RAID 0 SSD storage which is more than enough for all your main goodies and heaps of speed that is going to help make sure everything runs fast.
If that wasn't enough to get you to pull out your wallet and donate some money to a great cause, Corsair has brought even more goodies. For when no one else is in the house they've sent the house rumbling SP2500 speaker system which
our audio guru has raved about
along with the boss who was also lucky to get a pair. Of course, as the sun goes down and people start to go to bed, the SP2500 might not be the best choice, and we've got the HS1A headphones on offer to cater to that period.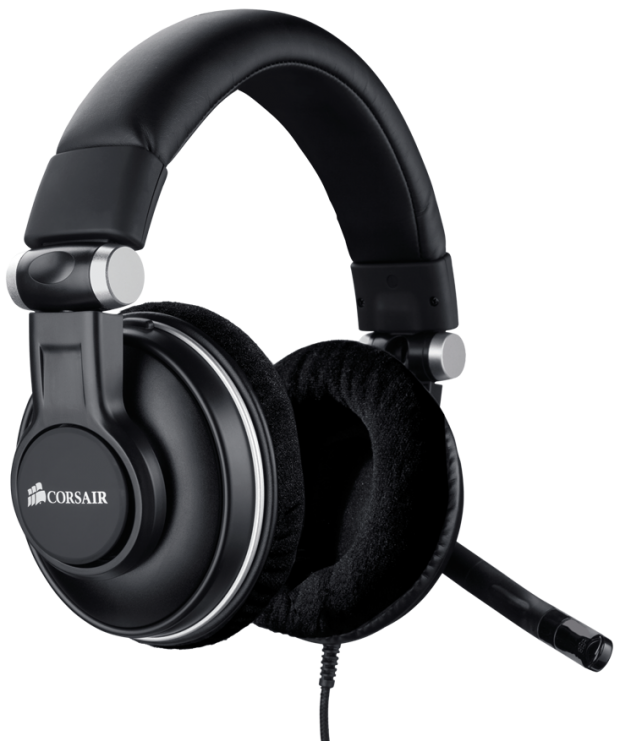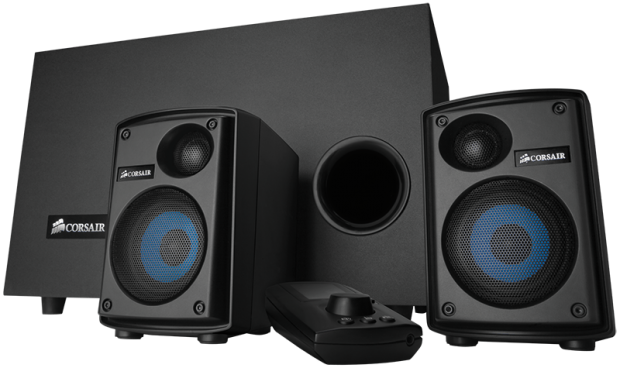 Still not enough? - We've also got the Flash Voyager GTR 128GB that's going to help move files around or help make sure you've got everything backed up.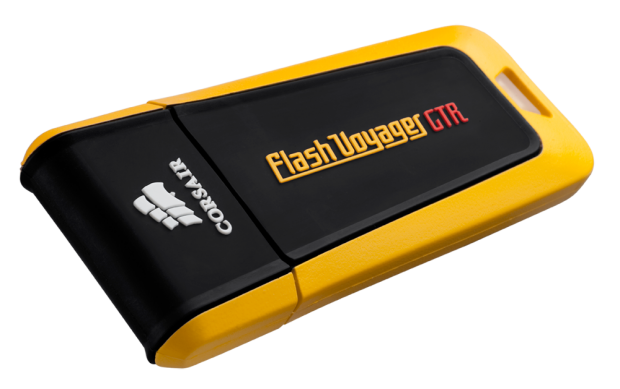 All these goodies combined together create a real mean system and we're going to find out just how mean that system can be in a couple pages.

Overclocking
With so much performance on offer, there's no reason to overclock this system, and because of that we thought it was the perfect reason to overclock it! - We pushed both the CPU speed up and the video cards up.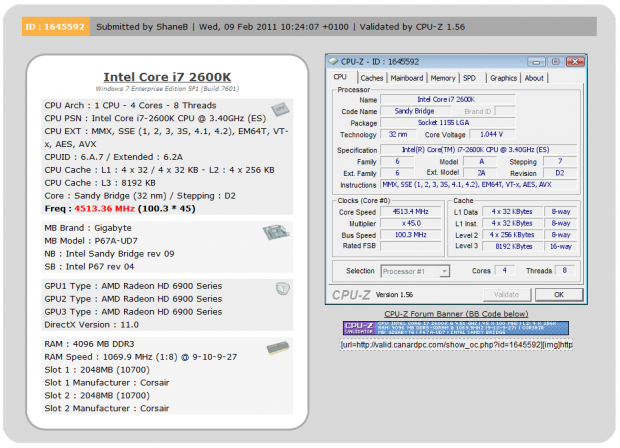 With the i7 2600k sitting in our GIGABYTE P67A-UD7 we changed the divider to 45 which meant our CPU was running at a cool 4.5GHz.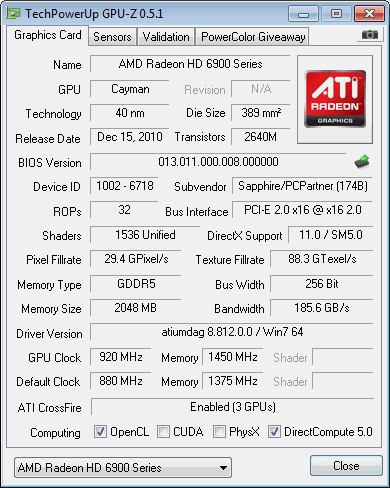 We also pushed the video cards up a little, moving from 880MHz on the core and 5500MHz QDR on the memory too 920MHz on the core and 5800MHz QDR.

Test System Setup and 3DMark 11
We would like to thank the following companies for supplying and supporting us with our test system hardware and equipment:
AVADirect
,
GIGABYTE
,
Corsair
,
Sapphire
,
Western Digital
and
Thermaltake
.
We're doing it a little different today since we're looking at a system overall. While we've kept the focus on the gaming side of things, we've only tested at two resolutions; 1920 x 1200 and 2560 x 1600 when it comes to games. We've also put more focus on AA with all our games being tested with AA.
Of course, we'll be looking at the system at stock and overclocked to see what kind of performance increase we can get when we push both the CPU and Video Cards speeds up.
Let's get started!
3DMark 11Version and / or Patch Used:
1.0
Developer Homepage:
http://www.futuremark.com
Product Homepage:
http://www.3dmark.com/3dmark11/
Buy It Here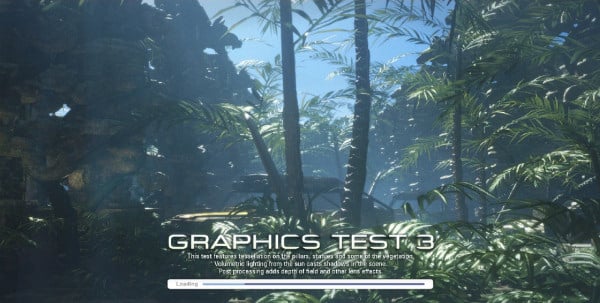 3DMark 11 is the latest version of the world's most popular benchmark. Designed to measure your PC's gaming performance 3DMark 11 makes extensive use of all the new features in DirectX 11 including tessellation, compute shaders and multi-threading. Trusted by gamers worldwide to give accurate and unbiased results, 3DMark 11 is the best way to consistently and reliably test DirectX 11 under game-like loads.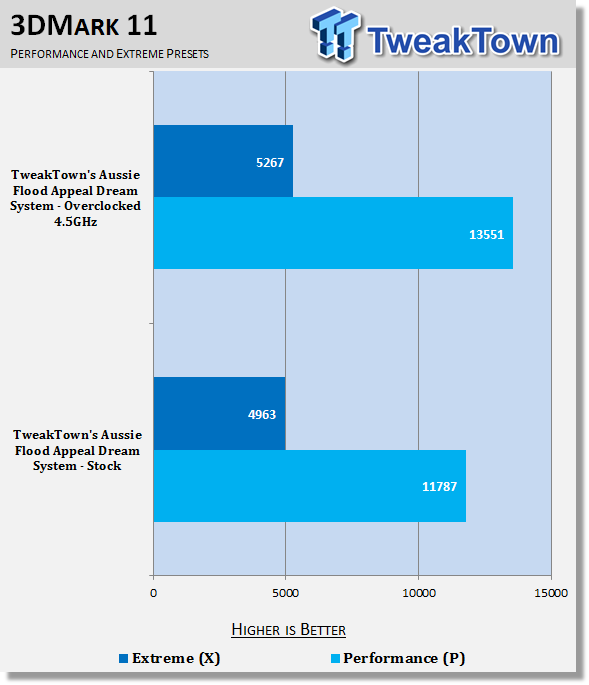 These are just some huge numbers under 3DMark 11 and when we overclock we see a really nice performance jump at the performance preset.

3DMark Vantage
Version and / or Patch Used:
1.0.1
Developer Homepage:
http://www.futuremark.com
Product Homepage:
http://www.futuremark.com/products/3dmarkvantage/
Buy It Here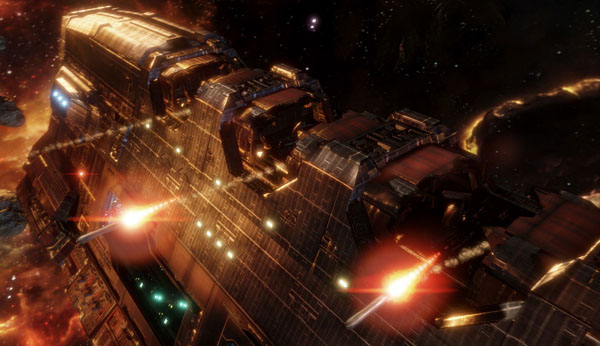 3DMark Vantage is the new industry standard PC gaming performance benchmark from Futuremark, newly designed for Windows Vista and DirectX10. It includes two new graphics tests, two new CPU tests, several new feature tests, and support for the latest hardware.
3DMark Vantage is based on a completely new rendering engine, developed specifically to take full advantage of DirectX10, the new graphics API from Microsoft.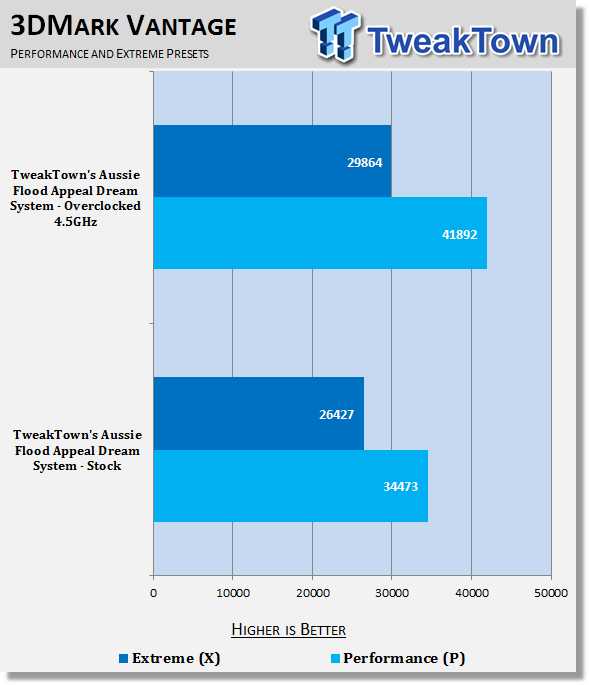 Getting into Vantage, we continue to see these massive numbers and when you overclock you manage to see some excellent gains with a performance score of over 40,000 which is amazing.

Unigine Heaven Benchmark
Version and / or Patch Used:
2
Developer Homepage:
http://www.unigine.com
Product Homepage:
http://unigine.com/press-releases/091022-heaven_benchmark//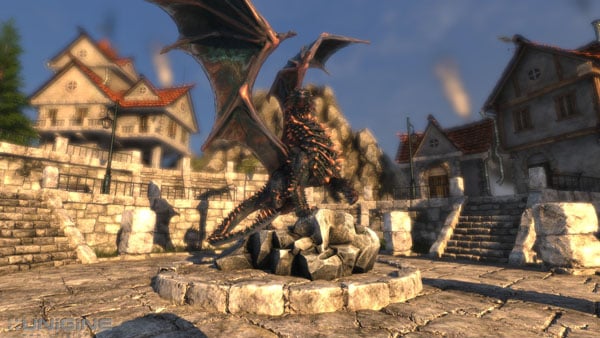 New benchmark grants the power to unleash the DirectX 11 potential in the gift wrapping of impressively towering graphics capabilities. It reveals the enchanting magic of floating islands with a tiny village hidden in the cloudy skies. With the interactive mode emerging experience of exploring the intricate world is ensured within reach. Through its advanced renderer, Unigine is one of the first to set precedence in showcasing the art assets with tessellation, bringing compelling visual finesse, utilizing the technology to the full extend and exhibiting the possibilities of enriching 3D gaming.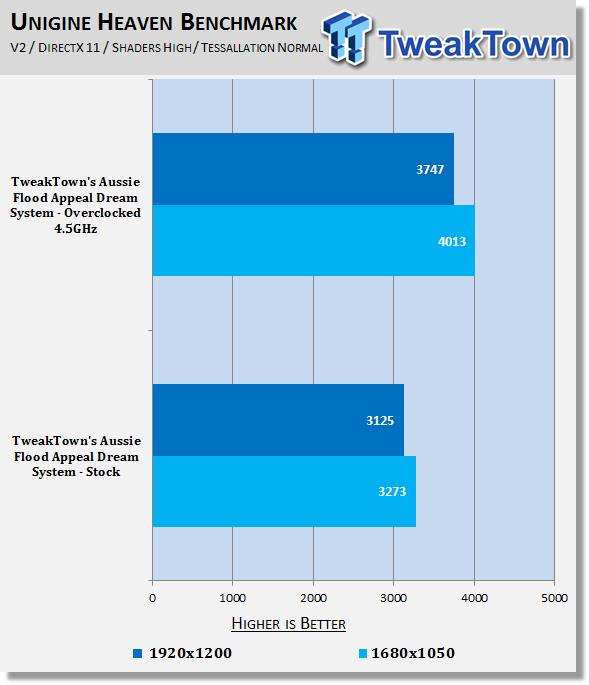 Heaven also sees some unreal numbers and it really gives us an idea of the kind of performance on offer.

Benchmarks - Resident Evil 5
Resident Evil 5Version and / or Patch Used:
Demo Benchmark
Developer Homepage:
www.residentevil.com/
Product Homepage:
http://www.residentevil.com/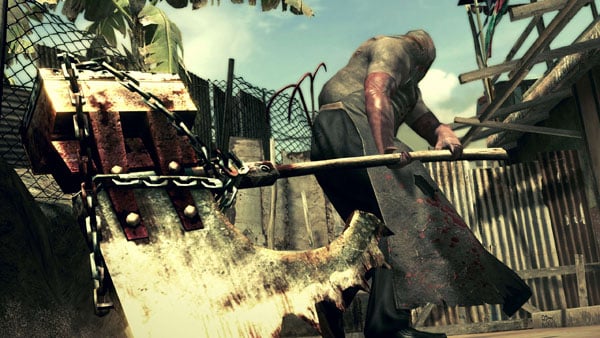 Resident Evil 5 is a survival horror video game developed and published by Capcom. The game is the seventh installment in the Resident Evil survival horror series, and was released on September 18. Resident Evil 5 revolves around Chris Redfield and Sheva Alomar as they investigate a terrorist threat in Kijuju, a fictional town in Africa.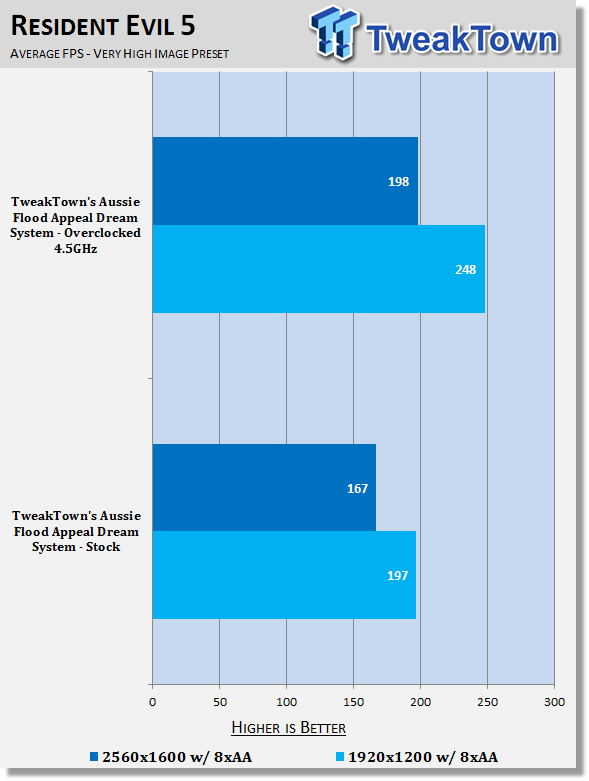 Checking out RE5, you can see with the detail cranked right up including 8x AA, this system just has no issues with that kind of detail.

Benchmarks - Tom Clancy's H.A.W.X. 2
Tom Clancy's H.A.W.X.2Version and / or Patch Used:
Benchmark Demo
Timedemo or Level Used:
Built-in Test
Developer Homepage:
http://www.ubi.com/UK/default.aspx
Product Homepage:
http://www.hawxgame.com/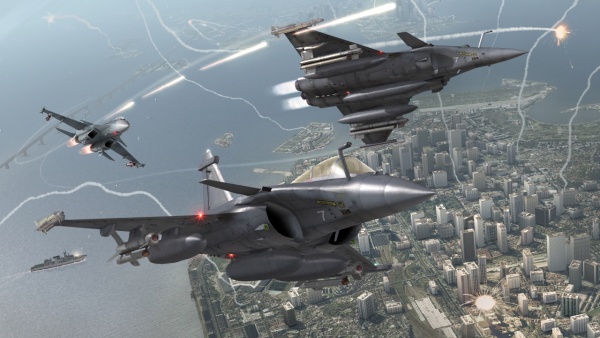 Tom Clancy's H.A.W.X. 2 is an arcade-style flight action game developed by Ubisoft Romania and published by Ubisoft. The game is the sequel to Tom Clancy's H.A.W.X., released in 2009.
The game begins with Colonel David Crenshaw participating in a routine patrol mission in the Middle East. After halting an insurgent attack, a volley of missiles is fired at the Air Force base that Crenshaw was stationed at, with one of the missiles disabling Crenshaw's aircraft, resulting Crenshaw being in enemy captivity. A joint strike force composed of the U.S. Navy, U.S. Air Force, and a Ghost Recon squad executes an operation to rescue Crenshaw. In Scotland, Royal Navy Pilot Colin Munro encounters an unidentified passenger aircraft that explodes from an on-board bomb when undergoing training exercise. In Russia, an air force squadron led by Colonel Denisov and Captain Dmitri Sokov engages separatist aircraft but is ordered to retreat from the region after numerous Russian military installations have been attacked.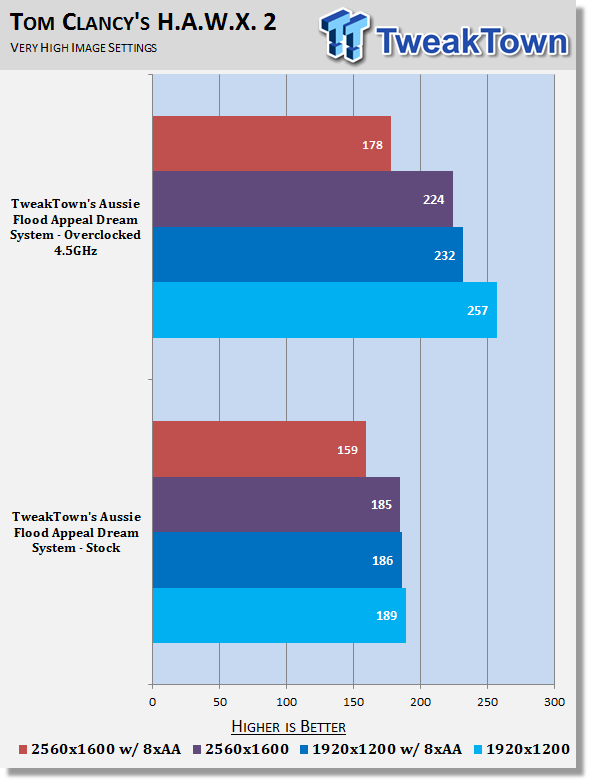 H.A.W.X. 2 numbers are just nuts and this game doesn't even like AMD cards. You can also see the kind of boost in performance when we open the flood gates on the CPU and really let those video cards breathe.

Benchmarks - Lost Planet 2
Lost Planet 2Version and / or Patch Used:
Benchmark Demo
Timedemo or Level Used:
Built in Benchmark - Test A Scene 1
Developer Homepage:
http://www.capcom.com/
Product Homepage:
http://www.lostplanet2game.com/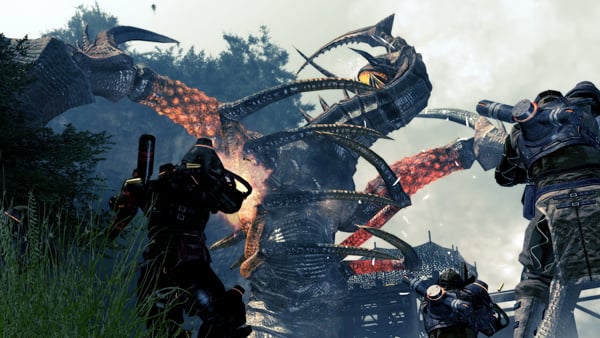 Lost Planet 2 is a third-person shooter video game developed and published by Capcom. The game is the sequel to Lost Planet: Extreme Condition which is also made by Capcom, taking place ten years after the events of the first game, on the same fictional planet. The story takes place back on E.D.N. III 10 years after the events of the first game. The snow has melted to reveal jungles and more tropical areas that have taken the place of more frozen regions. The plot begins with Mercenaries fighting against Jungle Pirates. After destroying a mine, the Mercenaries continue on to evacuate the area, in which a Category-G Akrid appears and attacks them. After being rescued, they find out their evacuation point (Where the Category-G appeared) was a set-up and no pick up team awaited them. The last words imply possible DLC additions to the game, "There's nothing to be gained by wiping out snow pirates... unless you had some kind of grudge."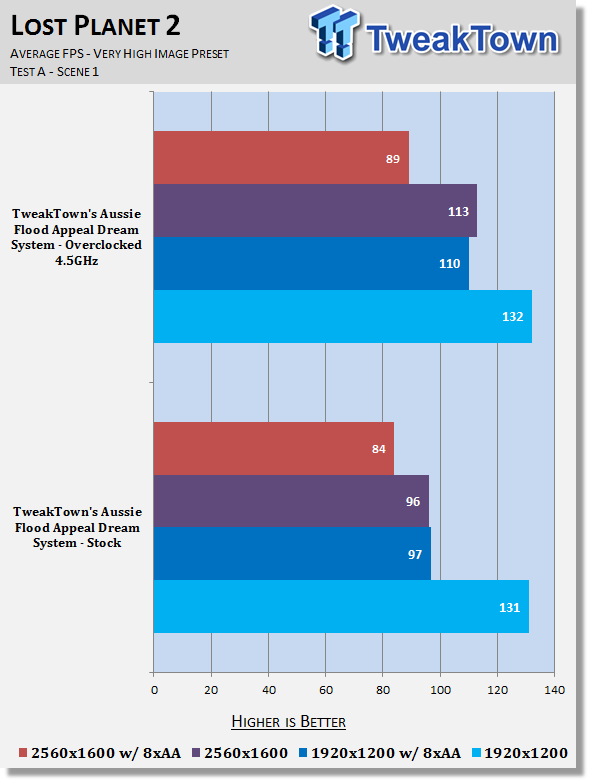 Lost Planet 2 is just a super intensive game and really favors NVIDIA due to the tessellation implementation. For our dream system, though, it's not an issue with almost 90 FPS at 2560 x 1600 with 8x AA.

Benchmarks - Aliens vs. Predator
Aliens vs. PredatorVersion and / or Patch Used:
Standalone Benchmark
Timedemo or Level Used:
Built in Benchmark
Developer Homepage:
http://www.rebellion.co.uk/
Product Homepage:
http://www.sega.com/games/aliens-vs-predator/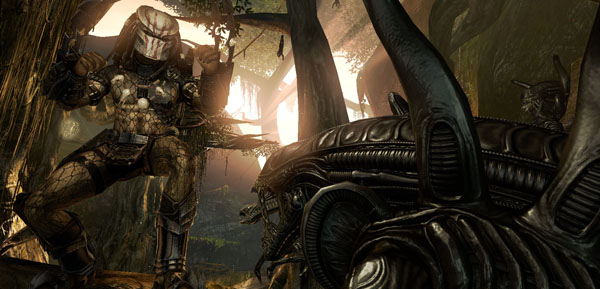 Aliens vs. Predator is a science fiction first-person shooter video game, developed by Rebellion Developments, the team behind the 1999 original PC game, and published by Sega for Microsoft Windows, the PlayStation 3 and the Xbox 360. The game is based on the Alien vs. Predator franchise, a combination of the characters and creatures of the Alien franchise and the Predator franchise. There are three campaigns in the game, one for each race/faction (the Predators, the Aliens and the Colonial Marines), that, while separate in terms of individual plot and gameplay, form one overarching storyline.
Following the storyline of the campaign modes comes the multiplayer aspect of the game. In this Multiplayer section of the game, players face off in various different gametypes in various different ways.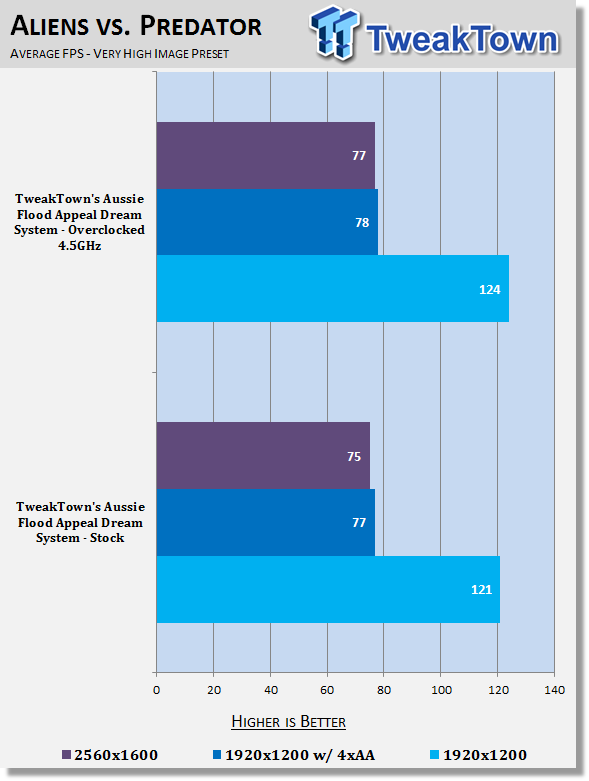 This system continues to just eat up those 60 FPS averages we need for playable numbers. It doesn't even blink under the super intensive Aliens vs. Predator.

Benchmarks - Far Cry 2
Far Cry 2Version and / or Patch Used:
1.01
Timedemo or Level Used:
Ranch Long
Developer Homepage:
http://www.ubi.com/
Product Homepage:
http://www.farcry2.com/
Buy It Here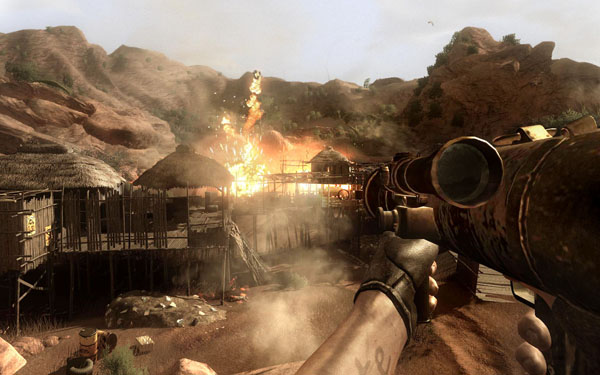 The Dunia Engine was built specifically for Far Cry 2 by the award-winning Ubisoft Montreal development team. It delivers the most realistic destructible environments, amazing special effects such as dynamic fire propagation and storm effects, real-time night-and-day cycle, dynamic music system, non-scripted enemy A.I. and so much more.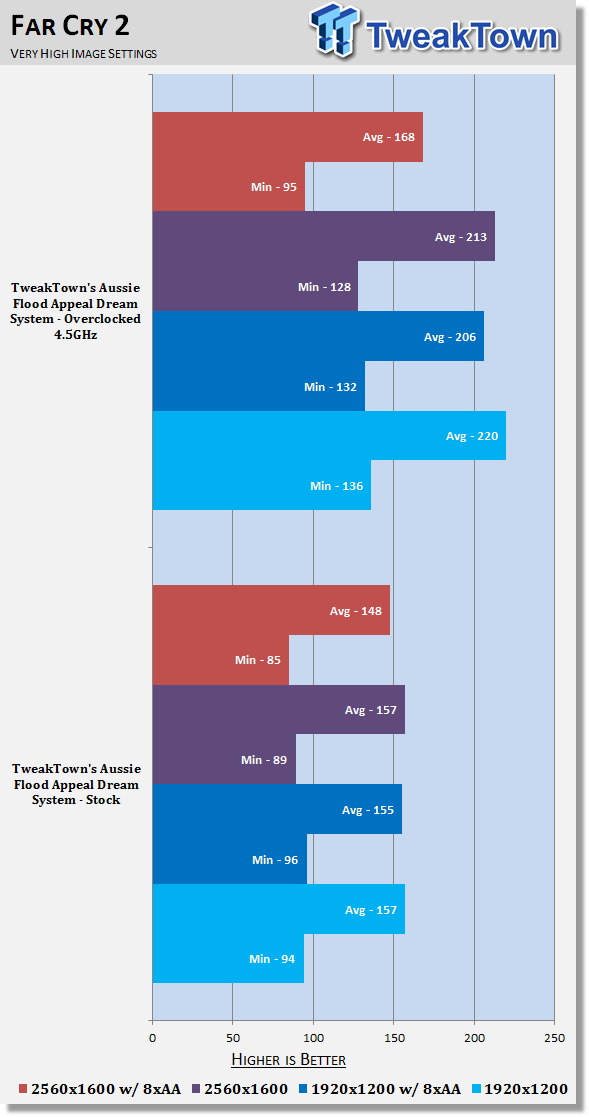 Like everything else we've seen here, just amazing performance across the board, no matter what settings we're on.

Final Thoughts
Every dollar we get goes towards the Flood Appeal and that's because of all the fantastic people we deal with who have made putting this system together possible. We really can't thank them enough and you can see with all these fantastic parts together you're able to get some simply amazing performance.
For as little as $10 USD you not only get to help a cause that really needs it, but you have the chance to win yourself a machine that scores over P13,000 under 3DMark 11 and over P40,000 under Vantage. The thing is, though, we understand they're just synthetic, so then you turn your attention to something like Lost Planet 2 which manages to get an average of over 80 FPS at 2560 x 1600 with 8x AA.

This is just some amazing performance and as we've already said a number of times, for such a small price you can not only feel good that you're helping a good cause, but you're also given the chance to win such a fantastic prize.
For more information about how you can donate, make sure you check out the original post
here
which gives you all the information you need.
Before we close out, though, we again want to thank all the companies that have made putting this system together possible, as well as everyone who donates.