After the craziness that was CES in Las Vegas earlier this month, I headed on up north west to San Francisco where I had the chance to meet up with several big players in the tech industry. One of them was HP who invited me to their Cupertino campus to take a video tour of their impressive Smart Home.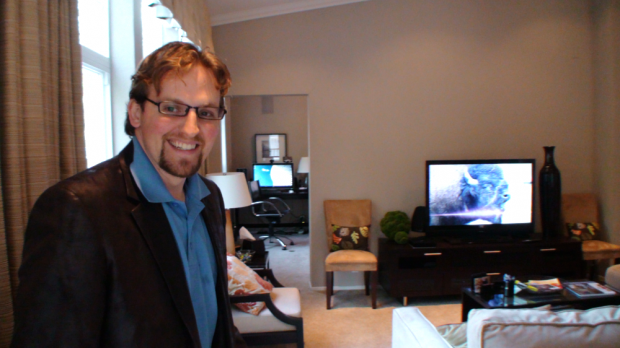 What is the Smart Home? It's literally a house that sits in one of the parking lots and is used as a very effective way to showcase the latest and greatest products to come from HP. It was first setup and displayed several years ago at CES in Las Vegas as a means to show customers and media a true to life implementation of connected HP technologies inside the home.
The decision was made to send the house back to HP's Cupertino campus in California and set it up permanently. After what sounded like endless back and forth with the local city government, HP gained approval for the home to be placed in an area usually reserved for industrial use. They did have to promise that nobody would sleep in the fully functional home and then they were good to go.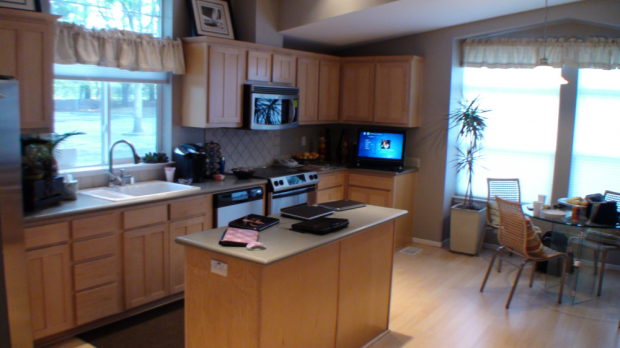 These days the Smart Home is manned by a friendly chap named Josh Schoonmaker who carries the title of Smart Home Manager and it's his job to keep the candy topped up around the house to make sure all guests maintain a good blood sugar level during their visit. Well, that and Josh carries out anywhere up to four or five tours per day and makes sure everything in the house is working as it should. And as you will soon see, that is no easy task with up to $300,000 worth of HP tech goodies inside the house at any time.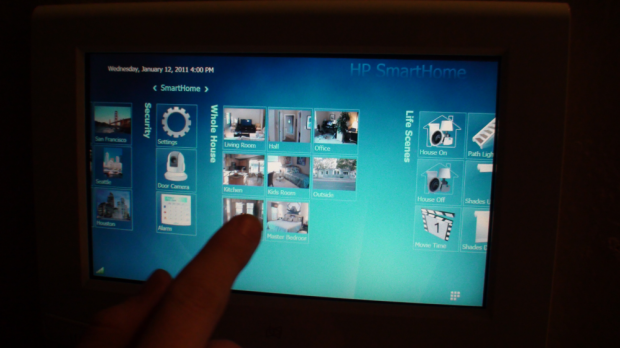 The house is split up into rooms as you'd imagine which each effectively showcase different user scenarios that allow HP to show off their latest products that fit in each environment. Each room is interconnected with a Home Control panel that allows essential functions of the house to be controlled from anywhere, including things like lights, audio, alarm and security cameras.
In the video below we take you through each section of the house including the living room, kitchen, child's room, home office, master bedroom and the "media closet". Down below you will also find our photo gallery that has plenty of photos from our visit.
We hope you enjoyed our video tour of the HP Smart Home. I would like to thank Josh, Ann and Ken for their time and hospitability during my visit.