EVGA SR-2 and Four-way GTX 480 pretesting with Liquid Nitrogen by Deanzo
Today I am pretesting and modifying GTX480's before heading off to Japan to assist in some 3DMark Vantage benching on a platform that will require no less than seven liquid nitrogen containers.
Published Tue, Jul 20 2010 10:18 AM CDT
|
Updated Tue, Nov 3 2020 7:02 PM CST
Introduction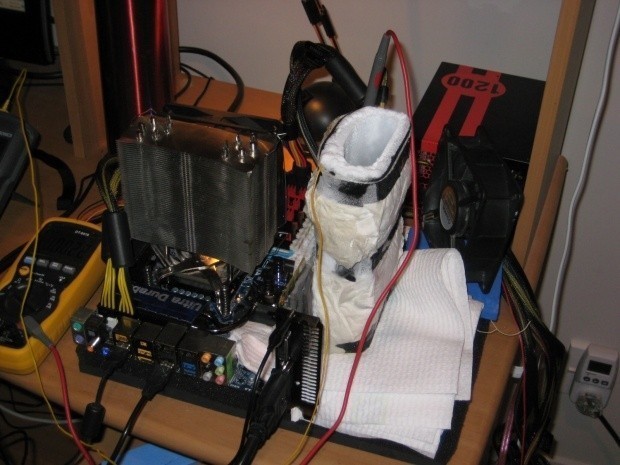 Epic.... That's a word I'll be using a lot over the next week.
In a day's time from having finished writing this article, I'm off to Japan to help tackle 3D Mark Vantage with fellow bencher Matt, aka rdash, and it will be EPIC!
But for now it's all about the preparation. Matt is concentrating on the motherboard and CPUs. Yes, you read that right, CPU
s
. You see, this rig is going to utilize the twin socket EVGA SR-2 with two Intel X5680s and four GTX 480 video cards. If it wasn't enough that it already accounts for six liquid nitrogen containers, there will be one more on the chipset. That is seven containers on one rig, making "Epic" the appropriate word of the week.
For my part, I'll be concentrating on the video cards, which means flashing the BIOS to prevent the cold slow down issue that the standard BIOS has. In short, it's when the temperature drops below -50 or there abouts, on the standard BIOS the card drops to 2D clock speeds regardless of what you are doing, resulting in a massive drop in frame rates if you're in the middle of a benchmark.
Other forms of preparation include insulating and adding hard mods as required, such as the cold boot bug short, vGPU and memory mods as well as adding extra capacitors. And finally testing the cards individually to find the maximum frequency, voltage and temperature each card prefers.
In this article we'll take a closer look at my side of the preparation and how I go about it, then in approximately a week from now we'll have a follow up article detailing how it all went down. My video camera will be coming along for the ride, so you can get up close and personal with one of the most powerful personal computers around.
On a side note and a much talked about subject in the world of competitive benching, all of the components for this little get together, ie. motherboard, CPUs, graphics cards, memory, power supplies and even the 300 litres of liquid nitrogen are all retail products purchased by Matt. The only items that will not be his are four of the pots that I am bringing along.
We have also prepared a video demonstration on how to insulate and modify the graphics cards for sub-zero benching which you can see at the beginning of this page.
The Hardware
Hardware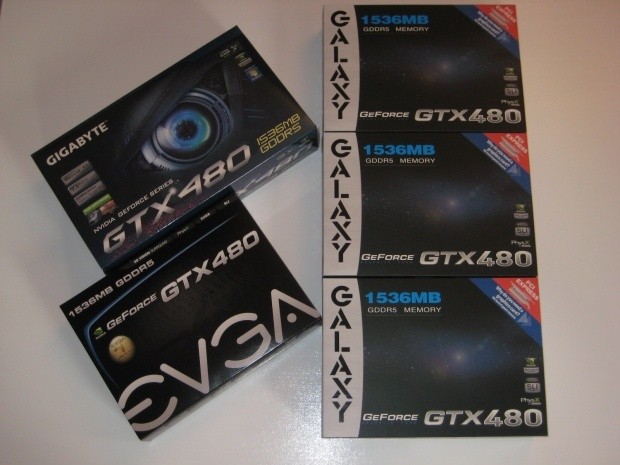 Four cards will be modified with a fifth card used as a stock reference checkpoint. Three are from Galaxy, one from GIGABYTE and the last un-modded card from EVGA.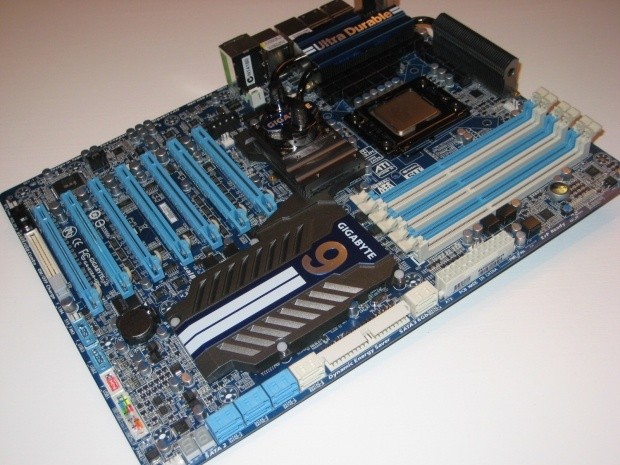 The GIGABYTE GA-X58A-UD9 is extremely reliable when run with subzero cooling and will make an excellent platform for this pre-testing.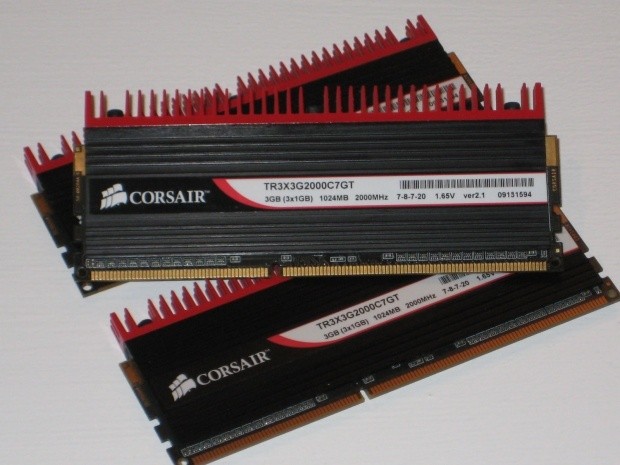 Memory will be taken care of by Corsair Dominator 2000 CAS7 modules.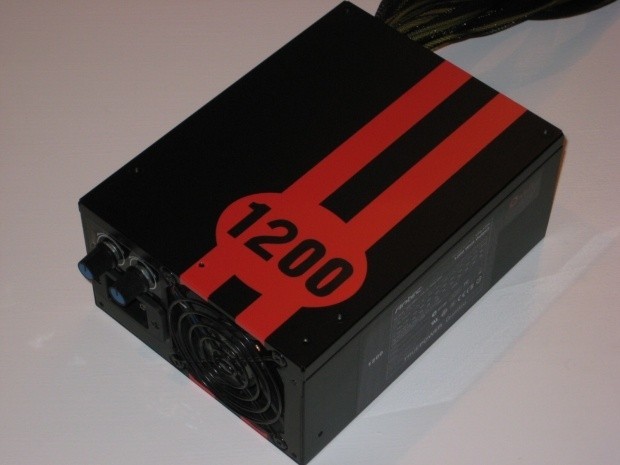 To make sure that the cards receive clean power, the Antec TPQ1200 will be utilized.
Hardware Modifications
Modding
Before we take a closer look at the different modifications I will be under taking, thanks has to go out to the overclocking community for their helpfulness in testing and sharing their knowledge, which is not something that should be taken for granted.
All the hard mods in this article can be found on XS forums with special thanks to Shamino, Andre, Kinc, hipro5 and NapalmV5 in particular for their involvement in either developing and/or sharing these mods.
In the picture below you can see the mod points for adding additional voltage to both the core and the memory of the GTX 480, along with read points so we can monitor the increase with a digital multimeter.
With the vGPU mod I'll be using a plug that is commonly found on the end of a CPU fan; this gives me the ability to plug the variable resistor in or out as I test, utilizing a hard mod like a variable resistor or software from the different manufacturers without the hard mod interfering in those results.
I will also use a molex connector for my read points as it's a convenient size and shape for the probes connected to the digital mutimeter.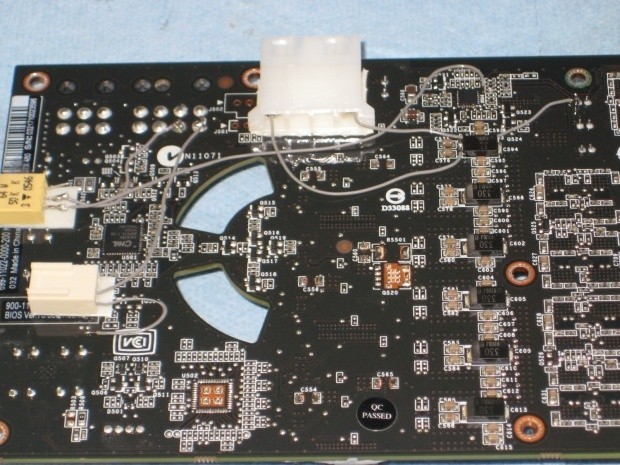 When soldering capacitors onto the graphics card, I prefer to add some solder first and make little "mountains" that I can then blend with the solder I have added to the legs of the capacitors to make a fast and solid connection.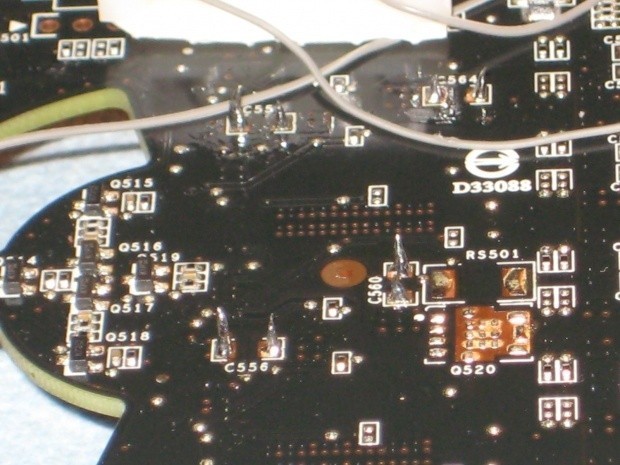 With the end result looking like this.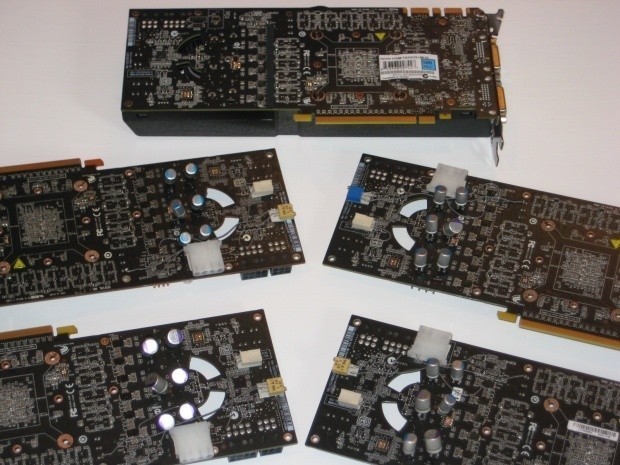 Insulation
Insulating the graphics card, we will use three main things. Firstly, we will coat the PCB with nail polish (a conformal spray could also be used). Secondly, we use closed cell foam to insulate around the core to the liquid nitrogen container when mounted to stop air getting in and forming condensation. And lastly, Vaseline will also be applied as another barrier on the cards PCI-E slot and the motherboard.
To make the gasket that fits around the core, I first make a template out of paper so I can make multiple identical gaskets easily.
To apply the Vaseline I use a small paint brush, as can be seen in the video back on the first page.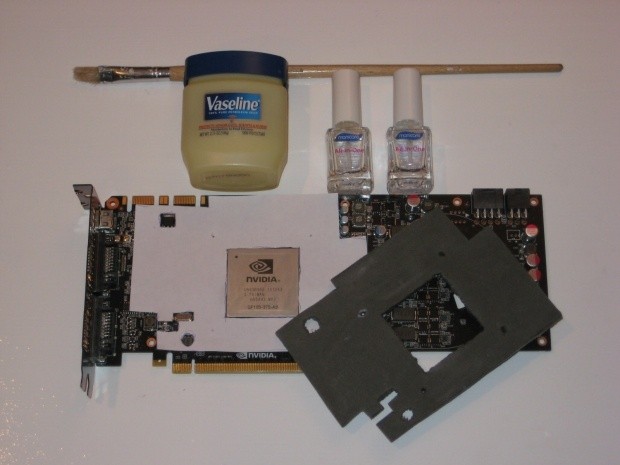 Heatsinks
You may have heard stories about these cards running hot and I assure you that it is not far from the truth. And while we will have liquid nitrogen on the core, the VRMs under the loads that we will be using will produce enough heat to warm a small house in winter. These will not only require heatsinks, but also active cooling.
Just for an annoyance, one of the components nestled in and around them sits slightly higher than what we are trying to cool. To counter that, I have drilled out a small section of the heatsink where that component can sit unobstructed while letting the heatsink sit flat.
Double sided thermal tape has been used to secure them in place, but as these cards will be doing some travelling over the coming days, I have used art eraser which is the same kind I have demonstrated before, as a form of insulation to help secure the heatsinks in place.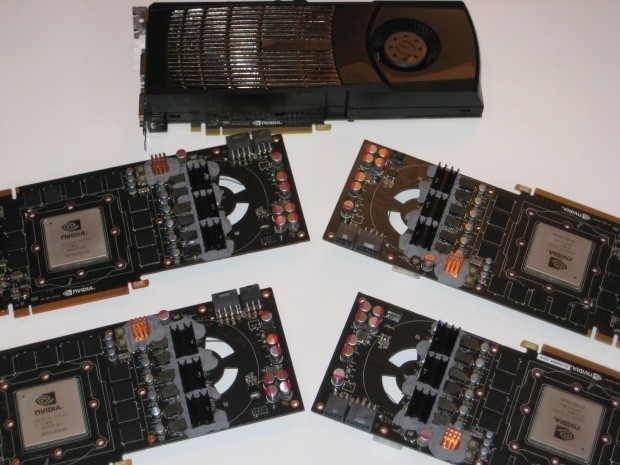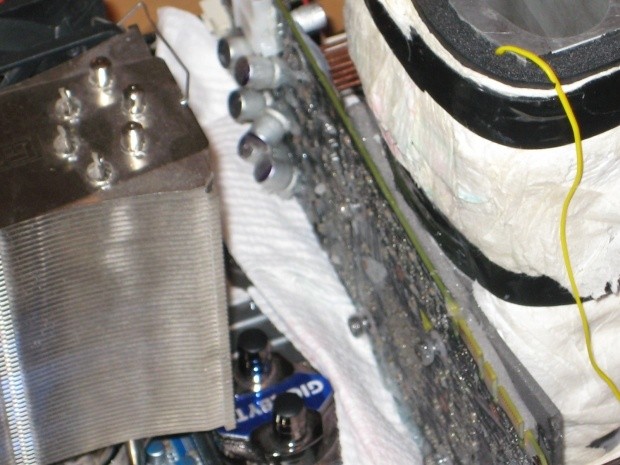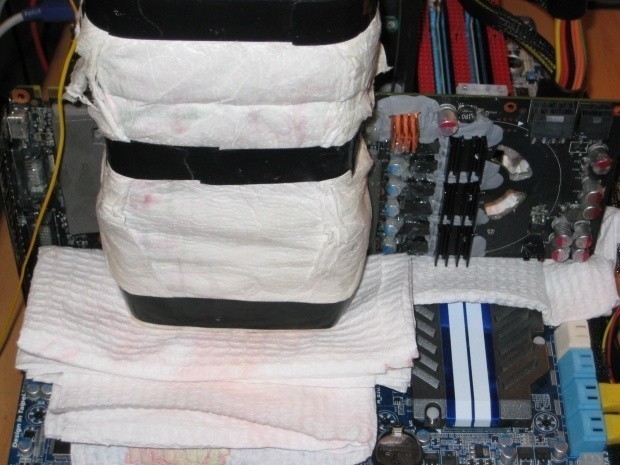 Software
EVGA, MSI and ASUS all have software that will let the end user not only overclock the cards, but also increase the voltage.
I'll be trying all three of these applications in my testing to ascertain which will be the most suitable for the big day.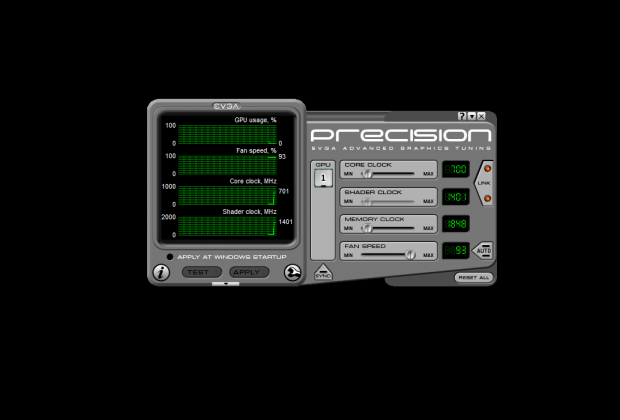 EVGA Precision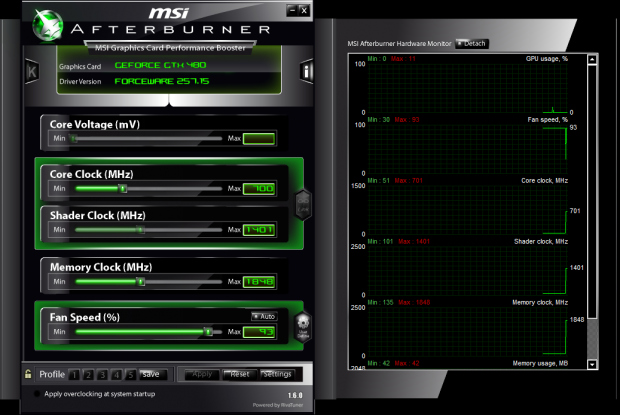 MSI After Burner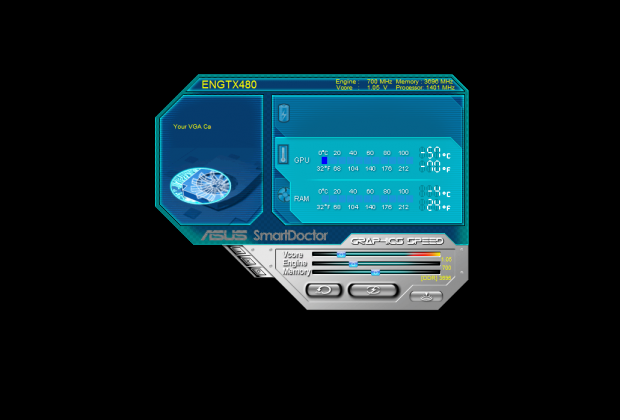 ASUS Smart Doctor
Results and Final Thoughts
All modded up and ready to go!
So far the pretesting of these cards has been somewhat challenging. They certainly don't want to give up the big clocks easily. All four of the cards individually will do 1250+ on the memory, though the core speed has been anything but straight forward. One of the cards at this point in time will simply not complete a run over 1100, which does not bode well when you consider the extra stress on the setup when we are running everything together.
On the other hand, while Matt's testing of the motherboard and CPUs started off with a few headaches, in the last few days he has been getting a real feel for the board and has both CPUs booting in at 5.3GHz and able to run Vantage at 217 bclocks, which is right where you would want to be in pretesting before we go the whole hog.
I'm getting a real sense of anticipation now and can't wait to get this show on the road and get stuck in giving Matt a hand with his benching. I'll be back in about a week's time with a follow up article on how it all went down.
PRICING: You can find products similar to this one for sale below.

United States: Find other tech and computer products like this over at Amazon.com

United Kingdom: Find other tech and computer products like this over at Amazon.co.uk

Australia: Find other tech and computer products like this over at Amazon.com.au

Canada: Find other tech and computer products like this over at Amazon.ca

Deutschland: Finde andere Technik- und Computerprodukte wie dieses auf Amazon.de