NVIDIA DirectX 11 Questionnaire - A Response to AMD's Views
NVIDIAs Vice President of Product Marketing takes the time to answer some of our questions in detail. Find out what we asked and how they answered.
Published Thu, Oct 8 2009 2:14 AM CDT
|
Updated Tue, Nov 3 2020 7:03 PM CST
Introduction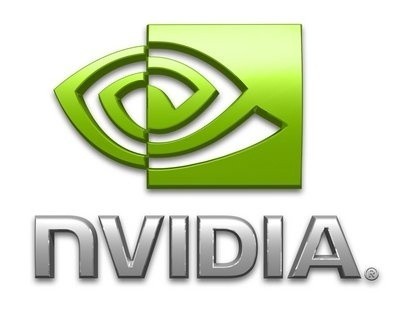 Recently
I posted a news piece
which covered the answers to some questions that NVIDIAs PR company thought we should be asking ourselves in regards to the HD 5800 series. It actually managed to cause a bit of an uproar, but really it was all in good fun. We had some questions that NVIDIAs PR company thought should be asked and we thought that it was best to give AMD the chance to respond to them directly. Our aim was never to upset anyone, be it the green team or red, rather to simply educate our readers a bit more.
NVIDIA in the USA actually come out and denied that we ever received the questions. Cliff over at Icrontic asked
Senior PR Manager Brian Burke:
"Did NVIDIA or its Asian PR firm ask TweakTown to consider their points for TweakTown's Radeon 5870 review?"
His response was
"We checked with our Asia PR team and they assured us that they did not send out these questions."
Anyway, NVIDIA Asia didn't have any real problems with the whole news post; all they wanted was for us to confirm that the questions didn't come from them directly, rather their PR arm. We didn't have an issue with that as it was true and in turn we updated the news post to make this clear.
At the same time, however, NVIDIA gave us the opportunity to ask them some questions. So with questions in hand and
Ujesh Desai
, the
Vice President of Product Marketing
willing to answer them, it was time to see what was going on with the green team.
The Questionnaire
1) What are your thoughts on Direct X 11? Is its uptake going to be greater than DX 10 or is it going to be graphics enhancements that gamers aren't really going to get use from any time soon?
DX11 is a very good thing. Anything that makes the PC gaming experience better is great. This is also why we focus on adding things like PhysX and 3D Vision to PC games. Our next generation Fermi-based GeForce will support DX11, PhysX and 3D Vision so gamers don't have to compromise. With GeForce, you can have it all.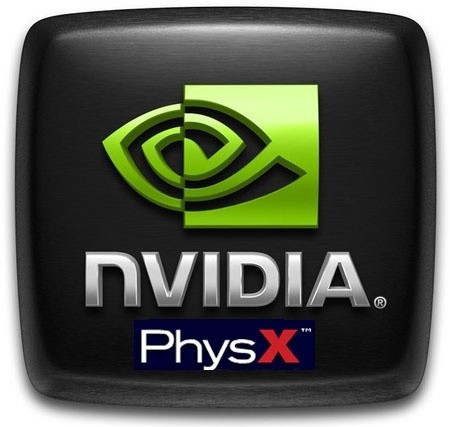 2) What has PhsyX got over Havoc and why should we be paying attention to it more so than its main competitor?
PhysX is the most widely used physics API with support across all platforms; console, PC and even the iPhone. Our Developer Relations team is working with game developers to add GPU-accelerated PhysX effects into some of the hottest PC games, so GeForce gamers are going to be in for a real treat.
3) You've seen our results of the HD 5870 in Crossfire; this should give a good understanding of what the HD 5870 X2 is going to offer. Is NVIDIA confident in saying that come launch of the GT 300 the red teams graphics cards are something we're going to be forgetting about?
We are confident that when the Fermi-based GeForce products ship that we will maintain our performance crown. Even today our GeForce GTX 285 significantly outperforms the HD 5870 in next gen games like Batman Arkham Asylum with physics. In fact, even our GeForce GTS 250 outperforms it. That's fundamentally the difference between us and AMD. We focus on graphics plus cool effects like physics and 3D stereo, whereas AMD just makes incremental changes to their graphics cards.
4) Over the years I've said many times that one of the biggest pros to ATI based graphics cards are their regular monthly driver updates. While we understand that not every driver is perfect, we know that we're only a month away from seeing an update that will fix many of the issues. Not only do the users of ATI cards enjoy the fact that the bugs they might have are fixed, they get guaranteed coverage on not one or two models, but three to four every month, reminding people that a card that's been on the market for an extended amount of time is still here and going strong.

Has NVIDIA put any thought into offering drivers on a more regular schedule so people feel confident that flaws in current drivers could be fixed within say 30 days?
We are thrilled to see the big emphasis TweakTown puts on driver updates and we hope you echo that message in your reviews. NVIDIA also knows the importance of driver updates. That is part of the reason we are the only GPU manufacturer to offer driver updates for notebook GPUs through our Verde driver program. Being stuck with a notebook that has out-of-date drivers is something that NVIDIA customers do not have to worry about. Besides bug fixes, notebook driver updates allow NVIDIA to enable new features for our notebook GPU users, just as we did with CUDA and PhysX support in the past. I hope that all GPU manufacturers move to this practice because it would benefit the customer.

NVIDIA has a steady cadence of high quality driver updates for desktop and notebook GPUs that happen every quarter at a minimum (sometimes it is faster than that). But customers that want drivers more frequently can always grab a driver from our BETA section. The quarterly driver is WHQLed and the BETAs are usually in the process of getting WHQLed.

It is important for me to point out that just because something is updated monthly doesn't make it better. NVIDIA is proud of our driver quality.
5) No doubt the reason we're here today is because of the recent questions put forth to us by your Asia Pacfic PR company, but we're sure that their thoughts on their mind are no doubt on your mind as well. What are your thoughts on the response to the questions with answers like "If NV really believes that DirectX11 doesn't matter, then we challenge them to say that publically, on the record.", "Proprietary standards punish gamers" and "GPU accelerated game physics will only be accepted in the marketplace when industry standards are embraced."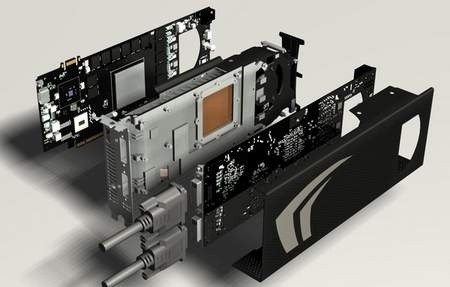 As I've stated earlier, DX11 is a very good thing. Anything that makes the PC gaming experience better is great.

We believe that innovation is good for gamers and not innovating punishes gamers. We support open standards plus standards that allow NVIDIA to innovate in a timely fashion, the way CUDA and PhysX does. We want great features to come to games as quickly as possible. Via DirectX, OpenCL, Bullet or PhysX, it does not matter; we are still happy. We do not prefer one over the other.

The difference is that PhysX and CUDA are here TODAY. Even if no standard is available, we will continue to innovate for our gaming customers. It is a big differentiator for us. NVIDIA GPUs offer great graphics plus great features such as CUDA, PhysX, 3D Vision and SLI.

AMD has been talking about GPU physics for a year and a half, first with Havok and then with Bullet. In that time we have been working to make GPU physics a reality on PC games. For example, people with GeForce GPUs get an awesome in-game physics experience with Batman: Arkham Asylum TODAY. It is unfortunate for AMD GPU customers that AMD does not innovate at the same pace as NVIDIA and that they miss out on great features like PhysX and 3D Vision in blockbuster titles like Batman: Arkham Asylum.

When a game with Bullet Physics ships, NVIDIA customers will get the same great experience. Just as we support PhysX, we also support Bullet physics, In fact, it is being developed on NVIDIA GPUs and includes sample code we provided:

"ATI's Bullet GPU acceleration via Open CL will work with any compliant drivers, we use NVIDIA GeForce cards for our development and even use code from their OpenCL SDK, they are a great technology partner. " said Erwin."

http://www.fudzilla.com/content/view/15642/1/

Again, we are not pushing proprietary standards. We are pushing innovation.
6) Can you say that if the recent news post about AMD responding to the said questions or anything else TweakTown has done lately is going to affect our supply of samples including the up and coming GT 300 card? - We've been blacklisted by NVIDIA before and wonder if the fact that we received the answer to some tough questions is going to hurt our relationship that is based on fair and balanced reviews, this of which has covered not only ATI in a positive light, but in NVIDIAs as well a number of times?
All we ask for is for fair and honest coverage, with reporters checking both sides of a story before accepting at face value what one company says. In terms of review units, we have a very limited number of units and we need to deploy them in a way that makes most sense. We can't guarantee a unit to anyone because there are so many deserving outlets, but you will certainly be part of the discussion.
In Closing
Final Thoughts
We really have to thank NVIDIA here as they put some serious effort into answering the questions we put forth to them today. To be completely honest, it was also interesting to hear NVIDIAs take on graphics card improvements; they don't just offer you more performance, but that and cool effects via a number of new technologies. With that said, though, EyeFinity is certainly one of the cooler features as of late to make its way into graphics cards and that comes via the red team.
We ultimately know that not everyone is going to be happy with every product that is released and there's always going to be issues, be it not enough stock, not enough performance, too high a price tag etc. etc.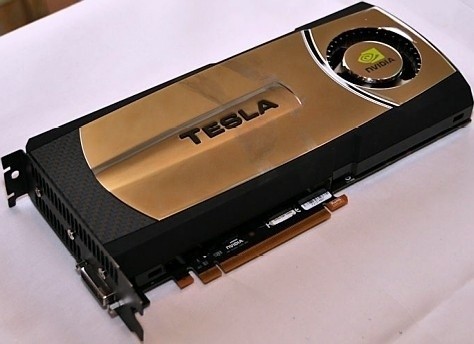 The new Fermi-based GeForce graphics card has been a bit of bumpy road for NVIDIA. Since we heard about it there's been loads of hate posts in regards to poor yields, poor performance or the fact that it's not going to be ready in time. But everything is nothing more than rumor for the most part and to be honest, while NVIDIA say that their focus isn't only performance, but cool features as well, we have to say that they do performance very
very
well, which is the reason I use a GTX 295 in my own system and not any other graphics card.
If it wasn't for AMD we wouldn't have NVIDIA working so hard and vice-a-versa; we enjoy seeing both companies innovate and release products to the market. Both companies have flaws and both have very strong points. I personally look forward to checking out the new Fermi-based graphics cards hopefully later this year and also testing up and coming releases from AMD.
We hope that we're able to keep an open dialogue with NVIDIA and AMD in regards to current and future technologies, if not for our own knowledge, but to grow our readers' knowledge as well.
PRICING: You can find products similar to this one for sale below.

United States: Find other tech and computer products like this over at Amazon.com

United Kingdom: Find other tech and computer products like this over at Amazon.co.uk

Australia: Find other tech and computer products like this over at Amazon.com.au

Canada: Find other tech and computer products like this over at Amazon.ca

Deutschland: Finde andere Technik- und Computerprodukte wie dieses auf Amazon.de