MSI P55-GD65 Lynnfield Motherboard Video Unboxing and Preview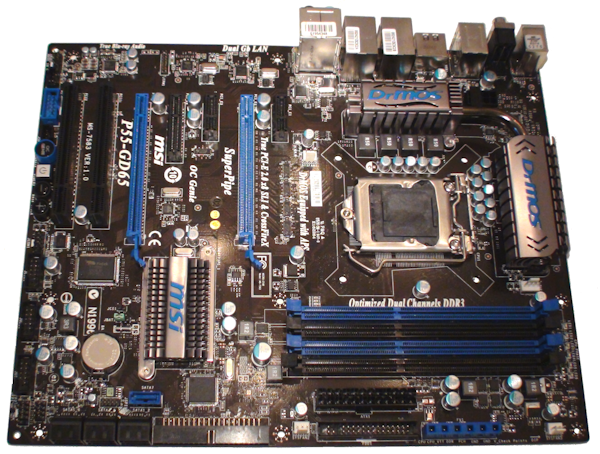 Even though Intel isn't officially launching its upcoming Core i5 and Core i5 Lynnfield core processors and P55 Express chipset until the second week of September, there is already much talk about the next generation mainstream performance platform around Taiwan.
Most motherboard manufacturers showed off their P55 based motherboards back at Computex Taipei in June a couple of months ago and that is when we got our first look at the platform. Fast forward a little and some sites have leaked Lynnfield Socket LGA 1156 processor benchmarks. We got word last week that just this weekend Core i5 and Core i7 Lynnfield processors are on sale at Taiwan's largest computer market in Taipei and there was even word that some motherboards are also for sale.
In the spirit of getting an early look at upcoming hardware, MSI sent us its P55-GD65 motherboard for an exclusive video unboxing and preview. Watch the video below for the full down-low of the new product.
Check back soon on TweakTown for our full review of the MSI P55-GD65 and other Intel P55 Express based motherboards next month!