Introduction

I'm one of those people who love Vista; I will openly admit it and honestly, from day one I've loved it. Over time it's only gotten better and as someone who loves their graphics cards and games, why would you not want to experience DirectX 10?
With that said, I'm looking forward to getting into Windows 7. One of the biggest reasons people didn't take to Vista so quickly was because of the VGA performance in it originally being worse than XP. Also, at the time there were really no DirectX 10 games available. And when we did eventually see them, they offered no real visual improvements to make the jump worthwhile.
Again, though, as time went on we saw improvements and performance gains with both NVIDIA and ATI mainly concentrating on improving DX10 performance in games.
Today we want to see how VGA performance looks under the new Windows 7 in comparison to the now very well established Vista. We want performance to be close to Vista, but with Windows 7 still being in its Beta stage, we're not going to hold our breath.
With all of that said and done, we're now going to get straight into the testbed and the benchmarks before wrapping it all up.
Test System Setup and 3DMark Vantage
Test System SetupProcessor(s):
Intel i7 920 @ 3.8GHz (190MHz x 20)
Cooling:
Noctua NH-U12P (Supplied by
Noctua
)
Motherboard(s):
GIGABYTE EX58-UD5 (Supplied by
GIGABYTE
)
Memory:
3 X 2GB OCZ Technology PC-12800 DDR-3 8-8-8-24 (OCZ3G1600LV6GK)
Hard Disk(s):
Western Digital 300GB Velicorapter (Supplied by
Western Digital
)
Operating System:
Windows 7 Public Beta (Build 7000), Windows Vista SP1 64-Bit
Drivers:
ForceWare 182.06
With no changes made, there isn't much to say about our test system. We're using the latest 182.06 driver which was released just recently. We also decided to use what is to date the fastest single GPU graphics card, the GTX 285.
As mentioned, we have compared the graphics card's performance in both Windows 7 and Windows Vista. Let's have a look at our Vantage test before we get stuck into some real world games.
3DMark VantageVersion and / or Patch Used:
1.0.1
Developer Homepage:
http://www.futuremark.com
Product Homepage:
http://www.futuremark.com/products/3dmarkvantage/
Buy It Here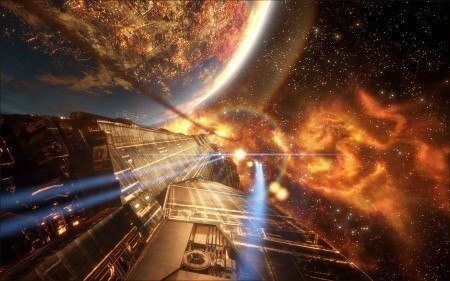 3DMark Vantage is the new industry standard PC gaming performance benchmark from Futuremark, newly designed for Windows Vista and DirectX10. It includes two new graphics tests, two new CPU tests, several new feature tests, and support for the latest hardware.
3DMark Vantage is based on a completely new rendering engine, developed specifically to take full advantage of DirectX10, the new graphics API from Microsoft.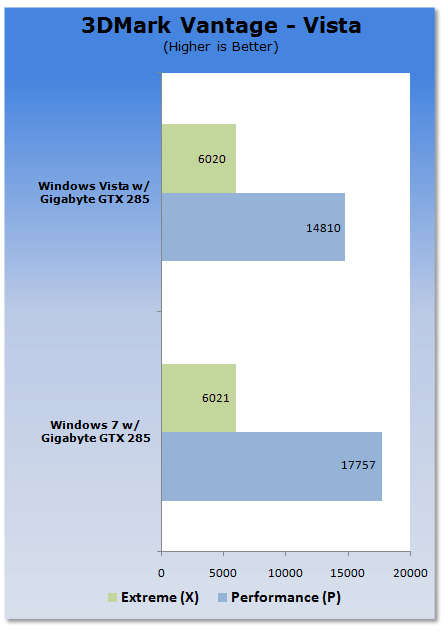 Our very first test is quite eye opening. While we see that the Extreme scores are very similar, under Performance it's interesting to see that Windows 7 is up by quite a considerable amount.
Benchmarks - PT Boats: Knights of the Sea
PT Boats: Knights of the SeaVersion and / or Patch Used:
Benchmark Demo
Developer Homepage:
http://en.akella.com/
Product Homepage:
http://www.pt-boats.net/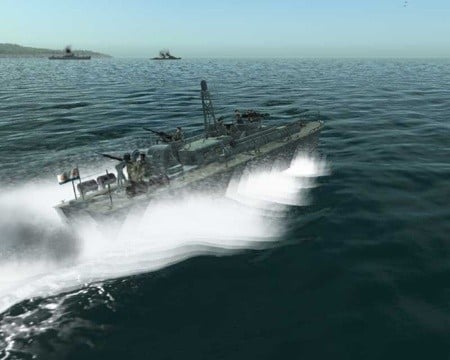 PT Boats: Knights of the Sea is a naval action simulator that places gamers in charge of a mosquito fleet of the Allied Forces, Russia or Germany during the height of World War II.
Using the latest Direct X 10 technology PT Boards - Knights of the Sea manages to apply a lot of stress to the components of today which in turn gives us quite an intensive benchmark.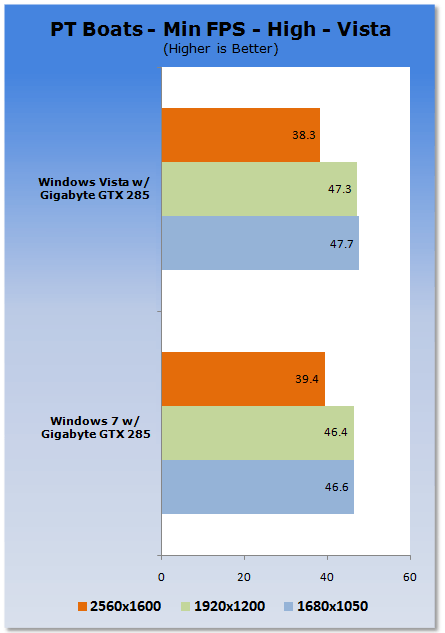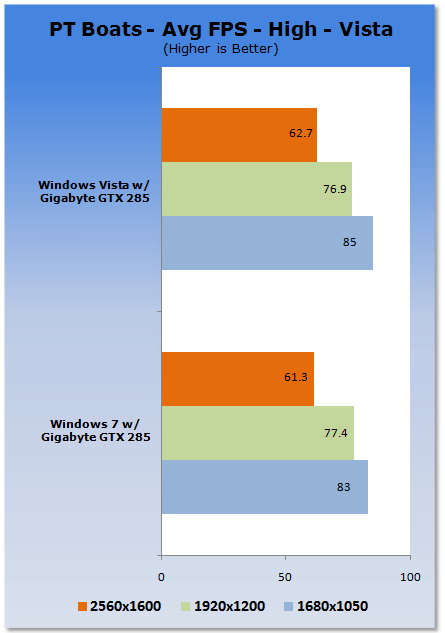 Under PT Boats we see that performance is very similar on both operating systems. At some points we see W7 is up an FPS and at other times we see that Vista is up.
Benchmarks - CINEBENCH R10
CINEBENCH R10Version and / or Patch Used:
Release 10
Developer Homepage:
http://www.maxon.net/
Product Homepage:
http://www.maxon.net

CINEBENCH is a real-world test suite that assesses your computer's performace capabilities. MAXON CINEBENCH is based on MAXON's award-winning animation software, CINEMA 4D, which is used extensively by studios and production houses worldwide for 3D content creation. MAXON software has been used in blockbuster movies such as Spider-Man, Star Wars, The Chronicles of Narnia and many more.
MAXON CINEBENCH runs several tests on your computer to measure the performance of the main processor and the graphics card under real world circumstances. The benchmark application makes use of up to 16 CPUs or CPU cores and is available for Windows (32-bit and 64-Bit) and Macintosh (PPC and Intel-based).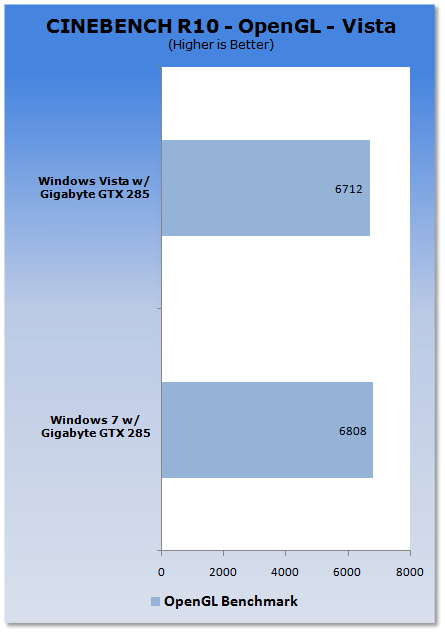 We again see that performance is very close between the two setups with no noticeable difference being seen under CINEBENCH.
Benchmarks - World in Conflict
World in ConflictVersion and / or Patch Used:
1.0.0.5
Timedemo or Level Used:
Built-in Test
Developer Homepage:
http://www.massive.se
Product Homepage:
http://www.worldinconflict.com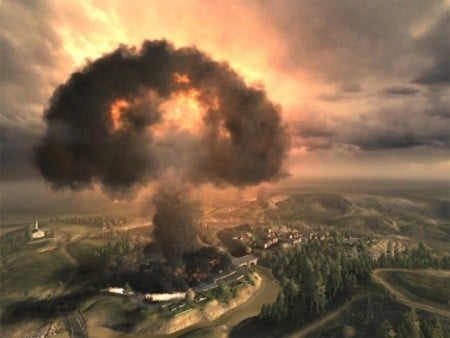 World in Conflict is a real-time strategy video game by Massive Entertainment and to be published by Sierra Entertainment for Windows (DX9 and DX10) and the Xbox 360.
The game is set in 1989 where economic troubles cripple the Soviet Union and threaten to dissolve it. However, the title pursues a "what if" scenario where, in this case, the Soviet Union does not collapse and instead pursues a course of war to remain in power. It is an intensive new game is sure to put plenty of stress on even the latest graphics cards and we use the built-in benchmarking for our testing.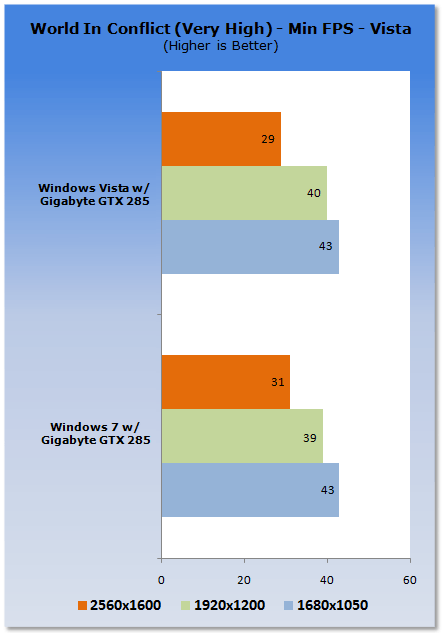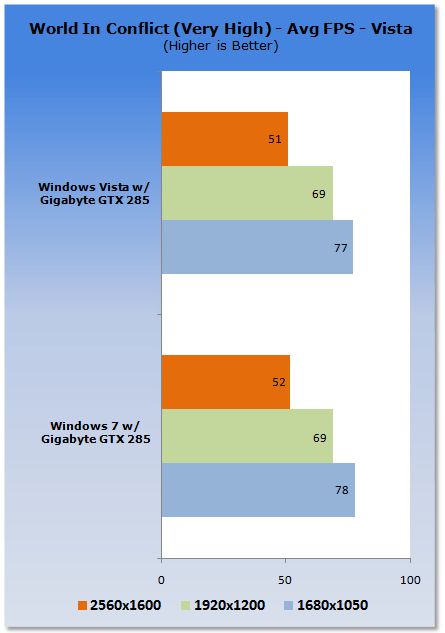 Under WIC we continue to see that performance on the two setups is extremely close. We see that in some points the W7 setup is just ahead, while others show Vista getting an extra FPS.
Benchmarks - Far Cry 2
Far Cry 2Version and / or Patch Used:
1.01
Timedemo or Level Used:
Ranch Long
Developer Homepage:
http://www.ubi.com/
Product Homepage:
http://www.farcry2.com/
Buy It Here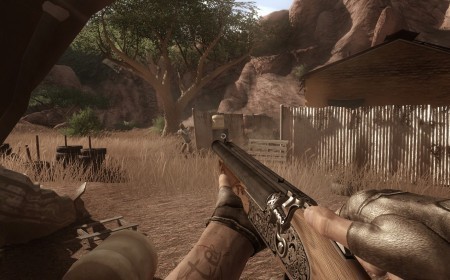 The Dunia Engine was built specifically for Far Cry 2 by the award-winning Ubisoft Montreal development team. It delivers the most realistic destructible environments, amazing special effects such as dynamic fire propagation and storm effects, real-time night-and-day cycle, dynamic music system, non-scripted enemy A.I. and so much more.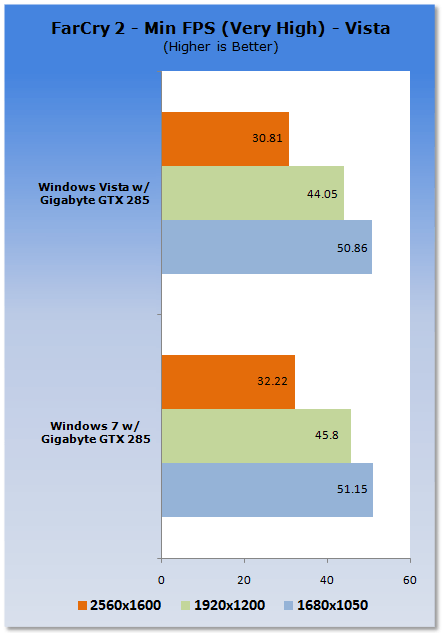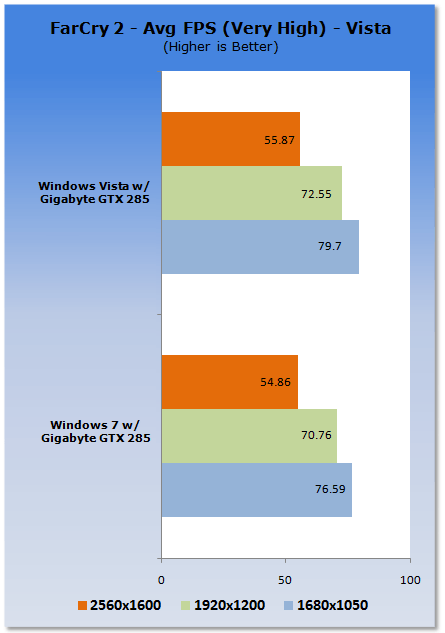 Under Far Cry 2 we can see performance is slightly up in the minimum department for W7, while Vista comes out slightly ahead in the averages.
Benchmarks - S.T.A.L.K.E.R. - Clear Sky
S.T.A.L.K.E.R. - Clear SkyVersion and / or Patch Used:
1.5.07
Timedemo or Level Used:
Custom Timedemo
Developer Homepage:
http://www.gsc-game.com/
Product Homepage:
http://cs.stalker-game.com/en/
Buy It Here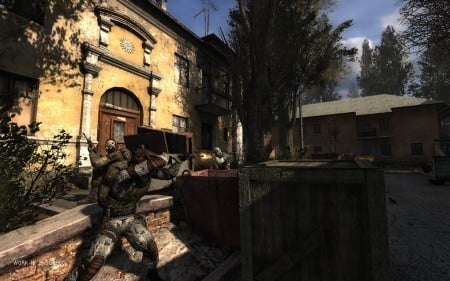 S.T.A.L.K.E.R.: Clear Sky, is the stand-alone prequel for S.T.A.L.K.E.R.: Shadow of Chernobyl, a first-person shooter computer game by Ukrainian developer GSC Game World.[3] The game consists of a roughly 50/50 mix of new areas and old, remodeled areas from the previous game. The X-ray graphics engine has been updated to version 1.5 and includes DirectX 10 support (later patch 1.5.06 included DirectX 10.1). Additionally, the AI received an overhaul to accommodate the new faction wars feature.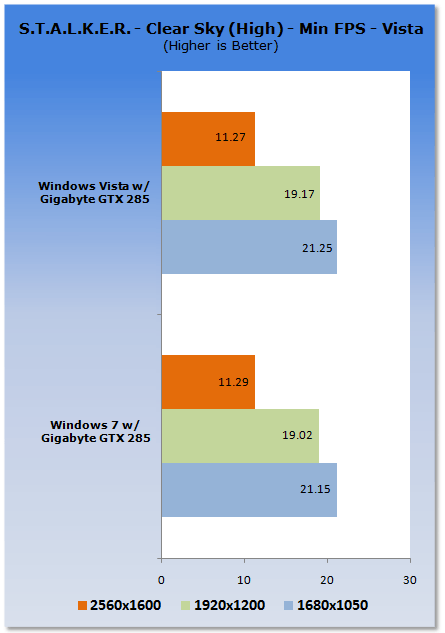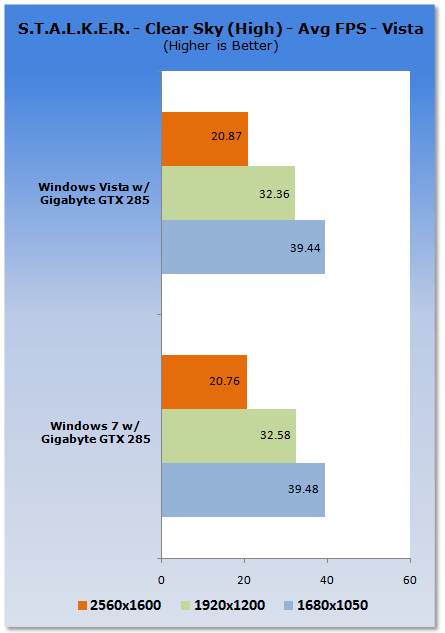 Clear Sky shows the same picture we've seen all along so far, with both setups scoring extremely close to each other.
Benchmarks - High Quality AA and AF
High Quality AA and AF
Our high quality tests let us separate the men from the boys and the ladies from the girls. If the cards weren't struggling before they will start to now.
Far Cry 2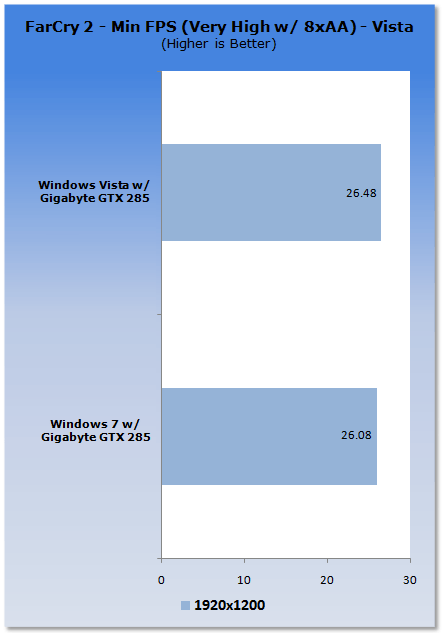 With AA and AF turned on, the performance numbers are just as we've seen all along. Very Close!
World In Conflict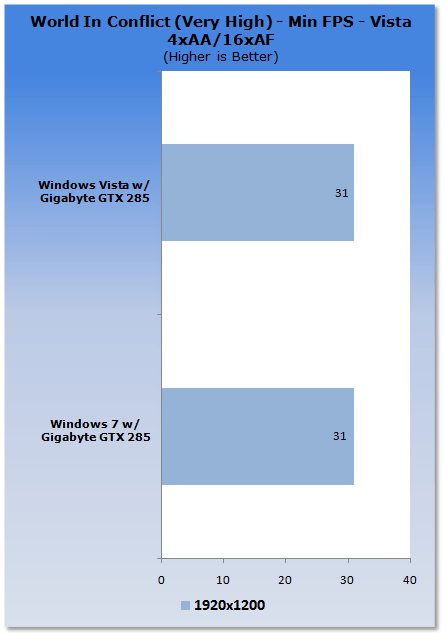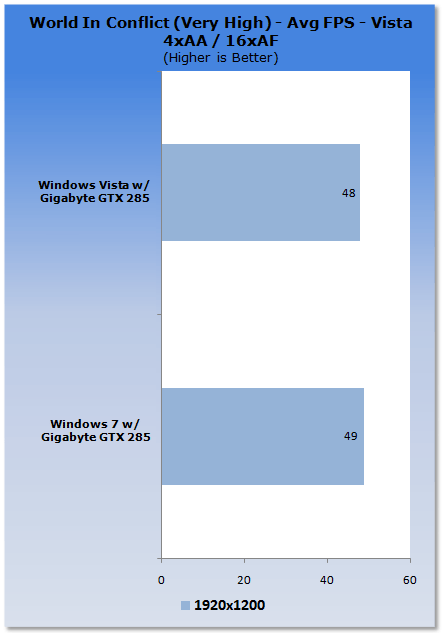 Under WIC we see the performance of both setups is almost identical.
Power Consumption Tests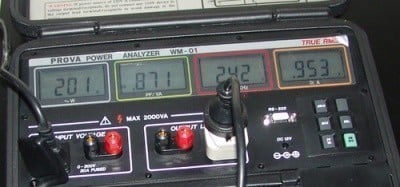 Using our new PROVA Power Analyzer WM-01 or "
Power Thingy
" as it has become quickly known as to our readers, we are now able to find out what kind of power is being used by our test system and the associated graphics cards installed. Keep in mind; it tests the complete system (minus LCD monitor, which is plugged directly into AC wall socket).
There are a few important notes to remember though; while our maximum power is taken in 3DMark06 at the same exact point, we have seen in particular tests the power being drawn as much as 10% more. We test at the exact same stage every time; therefore tests should be very consistent and accurate.
The other thing to remember is that our test system is bare minimum - only a 7,200RPM SATA-II single hard drive is used without CD ROM or many cooling fans.
So while the system might draw 400 watts in our test system, placing it into your own PC with a number of other items, the draw is going to be higher.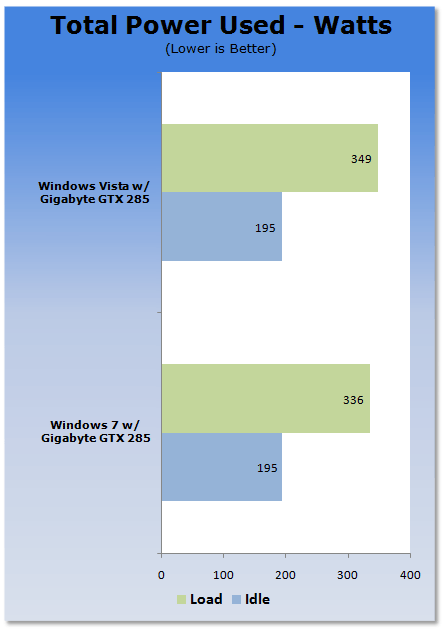 As far as power usage goes, at idle both setups were identical. Under load, though, the Vista setup manages to suck up a bit more power.
Final Thoughts
It was extremely surprising to see just how well Windows 7 VGA performance is coming along. With that said, there are still issues. Initially I wanted to test with the GTX 295, but 3DMark06, Far Cry 2 and PT Boats all crashed.
If SLI was disabled on the card, though, there wasn't an issue. It doesn't comes as any real surprise that SLI is showing troubles under Windows 7 as it's still showing troubles under Vista at certain times.
Performance is great, though; the increase under Vantage in its Performance preset is interesting and shows some real potential with future driver releases along with RC versions and the retail release of the operating system.
It's great to see Windows 7 VGA performance coming along so well. There's no doubt that the issues that are present at the moment are going to be fixed by the time we have a full release.
No doubt as we see major graphics card driver releases along with major updates to Windows 7, we will re-visit performance. But so far, it's looking pretty good.