Introduction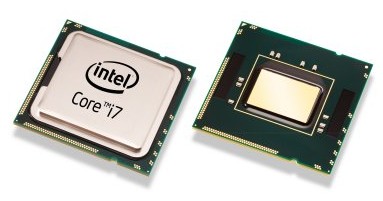 Ready or not, the age of Nehalem is finally upon us and with it comes Intel's new Socket LGA 1366 processor interface. Socket LGA 775 has lived a long and distinguished life, longer than any other Intel processor socket to date. To put this in perspective, when LGA 775 first came on the scene we were still using Accelerated Graphics Port (AGP) graphics cards.
For cooler manufacturers, Intel's i7 couldn't come soon enough. Since LGA 775 reigned supreme for such a long period of time, cooler sales have steadily declined. With diminishing returns on investment, funding for research and development has also dipped and without strong R&D, innovative new products come few and far between.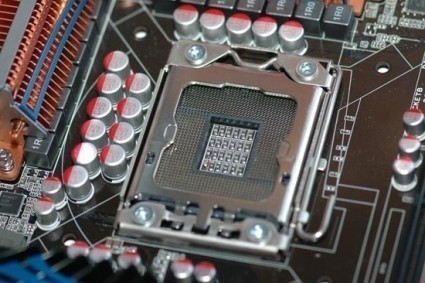 It was time for Intel to finally show some love to cooler manufacturers and with LGA 1366 Intel is giving out more hugs and kisses than a "provider" on Craigslist having a Saturday night special.
Socket B, A Significant Update?
The official name for LGA 1366 is Socket B and it is the successor to Socket T, or what is commonly referred to as Land Grid Array (LGA) 775. Socket B is the first of a new three socket system that Intel plans to unleash on the market. LGA 1160 is slated for use in entry level systems and LGA 1567 will handle server and workstation duty. At this time little is known about LGA 1160 and 1567, but LGA 1366 samples have been in the hands of component makers since early first quarter.

The first thing you will notice about the Core i7 processor is it has more surface area than the LGA 775 processors. The new Integrated Heat Spreader (IHS) is now comparable to AMD's modern IHS size.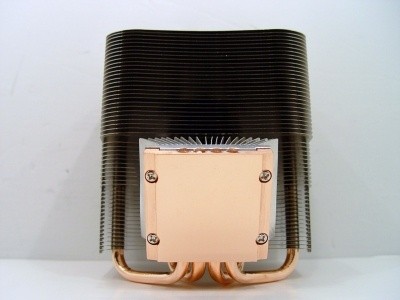 This will allow for processor heat to be spread across a larger area. In turn, cooler manufacturers now have more room at the base to work with. Here we see the Nexus FLC-3000 LGA 1366 cooler base.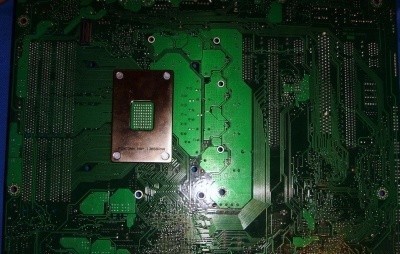 It is still debatable at this time as to whether or not Socket B truly required a specification change and if such a change was purely to help heatsink manufacturers sell more products. Here we see the back of an early X58 motherboard. Similar to AMD's socket used for Opteron workstation and server processors, a metal back plate has been added to secure the processor socket to the motherboard. This will allow less motherboard flex and ultimately better processor-to-heatsink contact while reducing the risk of motherboard damage when pressure is applied.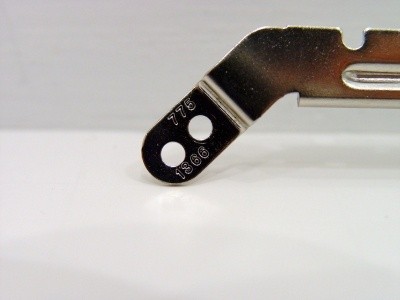 Here we see how much larger Socket B is compared to Socket T at the motherboard mounting point. The bracket is from a Nexus FLC-3000, the first LGA 1366 cooler to hit the U.S. TweakTown Office. As you can see, this is not a significant change from the proven LGA 775 mounting system.
Off the Rack or Hand Made
For the last few months we have been talking with cooler manufacturers to get their thoughts on Socket B, products that will be available at the time of launch and of course future releases.
The general thoughts on Socket LGA 1366 varied, depending on whether I was speaking with an engineer or a marketing representative. The engineers were very positive about being able to apply more pressure to the processor, a result from the metal back plate; but a few did not like continuation of the same base system that will require many users to pull the motherboard from the case to change cooling solutions. The marketing guys seemed to come alive when asked what they thought of the new system, for obvious reasons.
To me it really seems like Socket B has caught many manufacturers off guard. I have found that the strategy at first for many companies is to release adapter kits that allow Socket T coolers to be used on Socket B.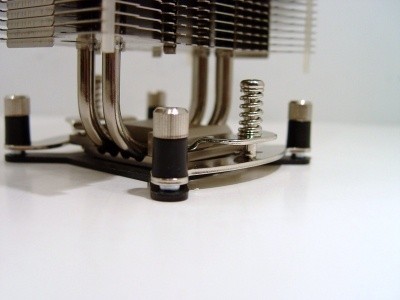 Noctua, a cooling company that is known for producing ultra quiet yet high performance coolers, at the time of launch falls into this category with their SecuFirm 2 mounting system. End users will be able to contact Noctua and many other cooling companies to receive adapter kits for little to no cost. Above is the Noctua i7 mounting hardware that will fit many of the popular Noctua coolers. TweakTown's own Cameron Wilmot spoke with Noctua about the new mounting system at Computex. You can see the news item in
this post
.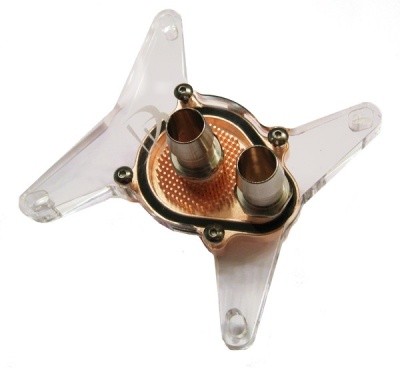 Danger Den and Nexus have taken a different approach and already have a large number of LGA 1366 coolers on the hands of distributers. Here we see the Danger Den MC-TDX that is listed on
DangerDen.com
for a reasonable 59.99.
Final Thoughts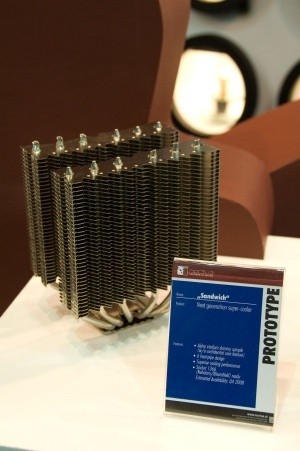 The future looks bright for enthusiasts and cooler manufacturers. The influx of new revenue that will pour into the companies will allow for more research and new innovative products will be the result. Here we see a prototype that Noctua displayed at Computex. The design is typical Noctua, but with a twist as you can see.
We will leave the debate as to the need of a new mounting system for the guys in the forums. The fact is Socket B is already considered an improvement over Socket T and the companies will have more room to grow, even if it is just a few millimeters at a time.