How NVIDIA Stuffed the GTX 280
Shane procrastinates about the release of the GTX 280 and explains what NVIDIA did wrong working up to the release.
Published Mon, Jun 16 2008 11:00 PM CDT
|
Updated Fri, Sep 18 2020 10:50 PM CDT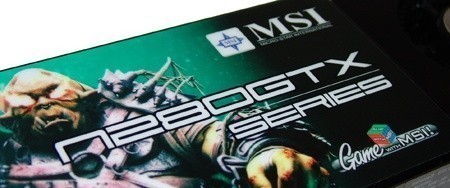 Now, before I get into this I'm going to let you know that I understand as far as specifications and features go, the GTX 280 is a bit of a technical masterpiece. We should also begin to see the card shine in the next few weeks as drivers are available that can make use of these technologies. With that said though, we probably won't see that much of an increase in raw performance numbers in most games over what the card is already capable of. Personally I feel that NVIDIA has made a few missteps on the way to the GTX 280, and today I'm going to let you know what I think they are.
The mistake ball started rolling at the release of the G92 core; NVIDIAs decision to release the G92 and then use names that already existed did nothing but confuse people. There should never have been a 512MB 8800 GTS, and really, there shouldn't have been an 8800 GT either. But hey, we love that card so we don't want to be too cruel to it.
If that wasn't confusing enough, as these cards were getting released, word of the new 9 series was getting out. "WOW, the 9 series!", everyone thought to themselves. The thing is, when the 9 series was released NVIDIA would have surely had a fair idea on where the GT 200 was heading as far as performance. The 9800 GTX quickly became an excellent piece of kit because it offered excellent performance at a very good price point. The GX2, while not offering the same value was in most cases always faster and had the title of the fastest gaming graphics card on the market.
We all know however that one day before the new 9 series were released, word started leaking everywhere about the new GT 200 based cards coming out along with the massive gains that were going to be achieved from it. To be completely honest, I'm surprised we haven't heard rampant rumors on the chip after GT 200 leading up to its release with promises of 200%+ performance increases.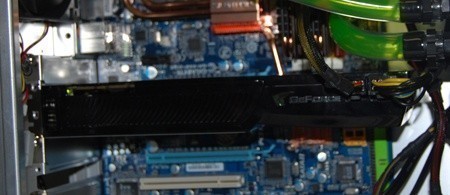 The thing is that the people who review these cards and the people who buy them are gamers; they're the market you need to be aiming to please. I was looking forward to the release of the GTX 280 as I was hoping it would pull me away from my consoles and get me stuck into some high res gaming with some ultra smooth FPS. I was wrong, so very very wrong.
The thing is though, I've tested the HD 4850, and what's interesting is that the card is going to be a mid-range solution. But in Crossfire? - Wow! - With the amount of people who have CF boards as well, thanks to the Intel CPU and chipset being the products of choice, this is going to be a great solution.
With that said though, it's not ground breaking performance in the sense that it's pushing out numbers we haven't seen before. See, I'm probably not allowed to say this, but it helps me put my point across a bit better. The GTX 280 is slower than a pair of CrossFired 4850s for the most part; it's also $250 AUD dearer. The price on the HD 4850 in AUD is around $250, so $500 for a pair while the GTX 280 is starting at $750. So, a pair of 4850s isn't enough to drag me away from my consoles, but the 4870s should if the 4850 is anything to go by. The best thing about them however is that the value these cards will offer is nothing short of astonishing.
NVIDIA released the G92 core to slow down ATI. Honestly though, could ATI slow down any more? In the process all they did was completely screw with the release of the GTX 280. A few things should have happened with this card.
Firstly, the 9 series should have never been released and I'm pretty sure that the 8800 GT and 8800 GTS 512MB should have never been released due to the huge amount of confusion it caused.
Secondly, since NVIDIA did release the G92 cards in multiple revisions (8800/9800) they should have made the GTX 280 either significantly faster or significantly cheaper. If the card launched at $200 less, it would be a lot more attractive.
Is the fact that NVIDIA harnessed the power of a GX2 (for the most part) into a single core a good thing? - Yes, absolutely. However, the bottom line is that we wanted that power and then 40% more; not just myself, but in speaking for gamers all over the world.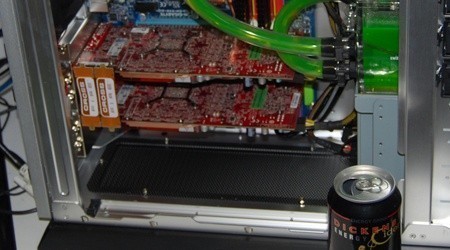 As frustrated at NVIDIA as I am, who has really annoyed me is ATI. The fact that the NDA has been pushed back is just killing me. Knowing the results on the HD 4850 has completely changed my outlook on the GTX 280. At the moment, a lot of review websites have compared the GTX 280 to the 9800 GX2 and they see the performance being similar with a single core, then they see the new technology that's implemented into the card and find it all to be pretty amazing. Performance talks though, and if these people had seen the HD 4850 run in CrossFire, I don't doubt that their opinion on the cards would have likely changed.
PRICING: You can find products similar to this one for sale below.
United States: Find other tech and computer products like this over at Amazon.com
United Kingdom: Find other tech and computer products like this over at Amazon.co.uk
Australia: Find other tech and computer products like this over at Amazon.com.au
Canada: Find other tech and computer products like this over at Amazon.ca
Deutschland: Finde andere Technik- und Computerprodukte wie dieses auf Amazon.de
We openly invite the companies who provide us with review samples / who are mentioned or discussed to express their opinion. If any company representative wishes to respond, we will publish the response here. Please contact us if you wish to respond.